Fresh, feverish, and undeniably fun, Bilk's song "Bad News" is a radiant and roaring outpouring of unapologetic pop punk passion.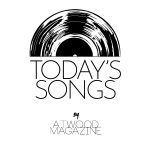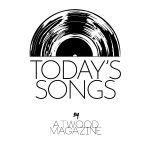 Stream: "Bad News" – Bilk
---
Fresh, feverish, and undeniably fun, Bilk's first song of the year is a radiant and roaring outpouring of unapologetic pop punk passion. Sweet, carefree, and charming, "Bad News" dazzles and shines as the emerging Essex trio pour themselves into a song of infatuation and youthful ignorance and excess.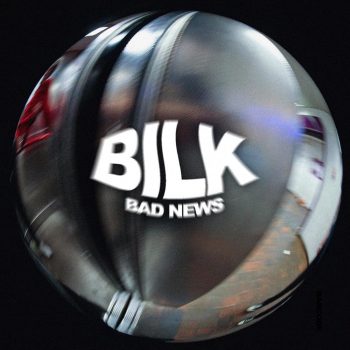 She works in boots in the city I'm from
Half her hairs pink and half her hairs blonde
I go in all the time but she don't notice me much
She just hands me my change when I'm buying my lunch
She's got the nicest eyes I've ever seen
And I always catch her flicking through music magazines
With a bit hesitation
I ask her on a date and
They say she's got a bad reputation
Falling for someone who isn't right for you is its own rite of passage: A lesson we must all learn the hard way, no matter what we read about, watch on TV and movies, or hear from our friends and family. Released earlier this spring, "Bad News" gives that initiation process a tight, explosive 2.5 minute anthem we'll be shouting from now through the end of the year. Bilk's first single of 2021 (very recently followed by the delirious, cheeky uproar, "I Got Knocked Out the Same Night England Did") is fiery, frenetic, and perfectly produced upheaval of (admittedly naive) allure – the kind of crush that comes with its own set of blinders.
Bilk erupt in a cinematic and searing chorus, their blistering guitars blending with fierce vocals full of feeling and conviction:
But I don't care
If she is bad news
I don't care
If she is bad news
I don't care
What my mates all say
Cos she takes all my blues away
So I have to choose
But she's just bad news
It's the latest in a long string of compelling earworm releases from Bilk. The Essex, England-based trio of frontman Sol Abrahams, bassist Luke Hare, and drummer Harry Gray have been actively dishing out their beat-driven indie sound since February 2018. While easily relatable to early Arctic Monkeys, Blink-182, and Weezer, Bilk's hybrid indie rock / pop punk style has caught the attention of listeners around the globe. The past two and a half years have seen then unveil a string of exhilarating singles and one EP (2019's Chipped Out) – all of which glow with riotous rapture.
"Bad News" keeps the band's spirit of revelry alive and thriving.
"A while ago I was really into this girl and all my mates were saying she's bad news, but I liked her so much so I ignored their advice," Bilk's Sol Abrahams tells Atwood Magazine. "This track's about how when you fancy someone, all rational thoughts kinda go out the window and you start to only notice the good stuff and ignore the red flags that might be right in front of you. In terms of musical influence, 'Bad News' was more influenced by pop punk stuff like Blink-182 and early Green Day shit; there's loads of good stuff there. I wanted to make sure I still kept it Bilk though, with the Britishness of it and the lyrics and that. Would just be weird if all of a sudden I had an American accent!" he laughs.
A band full of limitless drive and thrilling potential, Bilk and their big sounds are poised for a big year. They recently announced their sophomore EP Peep Show, set to release later this year, which will feature "Bad News," their 2020 single "Stop Pranging Out," and more. For now, tune into Bilk's latest songs and take a listen through their refreshing catalog; their music is a rush of verve that is sure to inspire our inner angsty selves, and light a fire within.
She's fit as can be and quite funny
She likes peep show and weed just as much as me
She's got stick n poke tattoos from her mates at uni
And she never turns down a key
Part of me thinks that I just wanna quit
And have a fucked up relationship
Just like Sid
And Nancy
Cos she's the one that I fancy
In fact she knows she already has me
— —
Stream: "Bad News" – Bilk
— — — —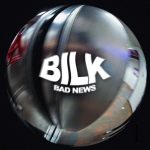 ? © 2021
:: Today's Song(s) ::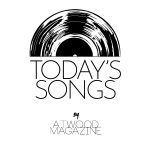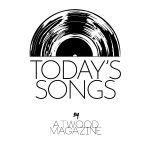 ---
:: Stream Bilk ::