A profound illumination of the ineffable, Couch Prints' debut EP 'Tell U' is an intimate rendering of the self and the world.
— —
Couch Prints often describe their debut EP Tell U as a "journalistic" attestation to the band's interweaving histories. Written over the span of two years, the collection takes its time, both in formation and content, and the result is an ethereal time capsule brimming with desire, nostalgia, and wonder as Tell U seeks to grasp at the enigma of human experience, those indescribable moments of, perhaps, an epiphany. Or as band member Brandon Tong puts it: "where words fail."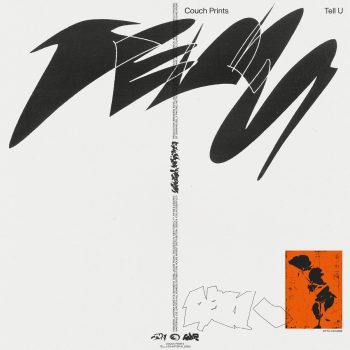 Listening to their music, one is enfolded within an atmosphere at once corporeal and intensely spiritual. You are held, on the one hand, by freeze-frame impressions left behind by bodies constantly in motion, images of "toes fanned out" and "covers off your legs." On the other, you are given to mysterious, unnamable forces approximating fate. You feel like there are no accidents, like every word or note is a deliberate act of signification — as though everything is meant to be there, as though it's written in the stars.
Every moment I try to escape
Every horror that I couldn't face
Can't wait for the feeling to come back
Couldn't wait for the feeling to come back
I see the future that we'll never make
Every city that we'll never take
Can't wait for the feeling to come back
Couldn't wait for the feeling to come back
And when you find the covers off your legs
My nails drip with saliva can't behave
There's still a sense of drawing
Still a scent about you
I might lie to have something to say
– "Of Drawing"
Jayanna Roberts, Brandon Tong, and Jacob Truax are the trio that make up Couch Prints. Hailing from Denver, Colorado, Tong and Truax have been friends since junior high school. While Tong chose to remain in Denver for college, Truax decided to pursue his undergraduate career in Paris. Despite being in two different locations, the two remained friends and sent music to each other remotely. Meanwhile, Roberts, originally from New York, studied abroad in Paris and crossed paths with Truax while singing in the courtyard of his college. Later in New York, the trio would converge for the first time.
"I visited Jake in Paris for three months," Tong says, "and Jake turned me onto a bunch of different music, and just being in a big city…And so to think of my life in the basement of some house in Denver where I kind of just felt like nothing was happening, and then to see myself here, in a lot of ways, living out dreams, or ideas, having a platform to share music, having some of the best friends I've ever had, has been the whole feeling of transformation." Music and friendships, acting as binding threads to the group, would ultimately lead them to their 2019 single "Tell U."
"Tell U" is an immediate synth-pop earworm. Guitar strums vibrate and diffuse like sunbeams in the sky, while Roberts' vocals seem to whisper secrets about the universe. The music video is similarly distinct and charming. A nostalgic, oddball telenovela taking place in a colonial homestead, it's a cinematic treat that depicts a love triangle played out by the band members themselves. Along with all the glitz, romance, and drama of a soap opera, it leans into the band's offbeat, occult edge with captioned dialogues like, "So I told her, the void is the ultimate mystical doorway!" Combining a carefree, mischievous atmosphere with a luminescent and reflective composure, the song seems to transport us into a wholly different world.
"Tell U" caught the ears of Gorilla vs. Bear's Chris Cantalini, the man credited with discovering Couch Prints. While they take their music seriously, the trio never anticipated the overwhelming response that followed. "Brandon and I said that if it got ten thousand we were going to get face tattoos," Truax says, laughing. "None of it feels real. When you're making the music you hope that it's special, but you don't really know." Just three years ago, Roberts was still in school, which was "a little too wild, a little too crazy," and Tong was still in Denver. Now, they are all living in New York City, having just released a debut EP and making headway on a full-length album. Looking back at their first experience performing live, which they have done a total of four times before the pandemic hit, Truax recalls that, "My hand was shaking so much…I was freaking out."
What can I tell you about the cold sweet ground
Held so firm with my toes fanned out
How could I tell you about the warm release
No truth only honesty
I thought I'd tell you I adore this lie
Place to rest oh the future is so bright
– "Tell U"
Ranging from the upbeat, electronic gem "Of Drawing" to the instrumental ambient track "Hold," Tell U is an eclectic collection that attempts to do precisely what the title says: to relate, communicate, convey. In this process of transmission, we're touched, even transformed, by the marks the songs leave behind, the indelible shapes of their brief passing. Our hearts feel shifted by a peg. We're swept by the music in the EP, just as the swirls of experience seemingly swept up the band out of nowhere. As Roberts puts it, "The stars just aligned."
In conversation with Atwood Magazine, Couch Prints discusses their musical influences, what beauty means to them, and their newly released EP Tell U.
— —
Listen: 'Tell U' – Couch Prints
A CONVERSATION WITH COUCH PRINTS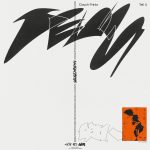 Atwood Magazine: Couch Prints seems to be very much born out of your friendships. How would you describe your dynamic as a group?
Jacob Truax: As a group, I think the best way to describe it is it is friendship for sure. We really are like best friends, all of us. On songwriting, I think that comes into play as well, because it is very much a democratic process.
Brandon Tong: Like Jake said, we spend so many hours together that we're pretty synchronized in a lot of ways. Often with songwriting, Jake or I will start something because, when we began, we were working remotely. I was living in Denver and he was in Paris, so from the inception one of us would start a track or beat and send it to the other, and then they would add a couple layers, and back and forth. Once we have something we're comfortable with, often I'll write lyrics and vocals, then we'll have Jayanna come in and sing those parts and we'll spend just some time in the studio, all of us, hashing out extra things we want to do. And just sitting with the track because, as our two years of putting out this EP has shown, we're really calculated in every decision we make on the songs.
Is Couch Prints your first musical project?
Jacob Truax: It is our first real musical project. None of us had ever been in a band before. When we played our first show, it was the first time. Jayanna bussed and stuff.
Jayanna Roberts: Yeah, I used to do a lot of open mics, but just me doing covers of Joni Mitchell, and bussing in the subway and whatnot. But it's always been covers until we got together.
Jacob Truax: Brandon and I, we always wanted — we've done a little bit of solo stuff before. I used to make electronic music and Brandon did some cloud rap type stuff, and also electronic music. But we've never really been in a group.
Brandon Tong: Yeah… I've got a mixtape somewhere.
Watch: "Tell U" – Couch Prints
What inspired the name of the band?
Jacob Truax: It was originally Good Weather, and that came from when Brandon was in Paris and we were working on music together. We made a huge list, and Good Weather stuck out for some reason. The song "Tell U" was actually called "Couch Prints," and I had a teacher at my school who was kind of a mentor to me, who was in a band in the 90s and stuff. I showed him the song and he was like, "It's so great," and then he was like, "Couch Prints is such a sick band name, and Good Weather is so fucking stupid." Then we did an Instagram poll, and everyone chose Good Weather, too! But we just trusted my teacher, and we're like alright, let's do Couch Prints. But I don't know how Brandon came up with Couch Prints.
Brandon Tong: Originally, I was living in Denver in this big house. Everyone there was a musician, so everyone had their own studio setup in different rooms. Mine was in one of the living rooms, and there was a couch behind it. And always from writing, I've really liked domestic beauty, you know? The beauty in plain, everyday stuff. So when I was firing off the Ableton name, I just turned around and was like, couch prints… It's kind of a beautiful thing. It's in every home, but we don't really think about it that much.
Jacob Truax: And obviously the couch prints are not the print of the couch, but the indentation of where people have set.
To delve into the music specifically, I'm particularly curious about the instrumental song ''Hold,'' which is a very ambient track that evokes this sense of being held in suspension. How did the song come about?
Brandon Tong: Well, because it's called the Tell U EP, we're so obsessed with this idea of the last few years and how much change we've gone through. I think we all collectively feel like we're in such different places from where we were when we started this project, and are different people. I couldn't have imagined my life would be here in the moment that it is now. So the idea behind Tell U is a way of telling you about those things that you can't really describe in words, and about those moments in between the lines — you just feel them, but you can't really describe why you feel so nostalgic or melancholic.
Jacob Truax: And it's like a reflection, too. Which is a big theme that Brandon and I have actively done in our friendship. Having something like "Hold" on there, to us, is saying that ambient music is such a big part of our lives as well and was such a big part of the EP and something we thought about when we started this project. We wanted to be able to look at this and be like, that's a reflection on the past three years. So us having those little bits of experimentation is sort of to reference, oh yeah, that was something that meant a lot to us when we were doing this.
How would you describe the changes in the past three years?
Jayanna Roberts: I was still in school at the time, and I will just say that the whole summer was kind of crazy. A little too wild, a little too crazy. And now I feel like I've mellowed out a lot and just kind of grown, truthfully. I feel like I'm a little more grounded now, and sort of found more community, more joy.
Brandon Tong: We had this studio in Greenpoint, just room after room of people making music, or making art. I remember one of the first days we hung out, Jayanna got a tattoo. We spent like fourteen hours all day in the studio, she had people come over, and she got a tattoo. It was a crazier time in a lot of ways.
Jayanna Roberts: Yeah, it was funny. A friend was visiting. We met in Paris, and she was visiting for maybe a couple of weeks or so, and we just got matching stick-and-pokes in the studio.
What were the tattoos?
Jayanna Roberts: I got "to" on my toe, and my friend Sabrina got "fro." So it's to and fro.
Jacob Truax: Change for me is becoming a lot better musician. Paris was just such a chapter of my life, and New York has just been the next chapter. I feel like it's hard to reflect. Because of coronavirus, it's a total time warp. But just growing a lot as a musician, figuring out even more so who I am, what's important, sound-wise, relationships, and all that.
Brandon Tong: For me, I was living in Denver for my whole life, and I felt like the wheels were spinning in place. Then I visited Jake in Paris for three months, and Jake turned me onto a bunch of different music, and just being in a big city. It's very cliché, but all the possibilities of life, traveling, seeing other parts of the world. And so to think of my life in the basement of some house in Denver where I kind of just felt like nothing was happening, and then to see myself here, in a lot of ways, living out dreams, or ideas, having a platform to share music, having some of the best friends I've ever had, has been the whole feeling of transformation. It's mind-blowing to me how much your life can change in a short period of time.
Who would you each say are your main musical influences?
Jacob Truax: That's so hard to say. I think the most important band in my life, ever, would be Talk Talk. I think the first time I heard the album Spirit of Eden, it really changed my life. I think that they do influence me a lot in the way that Mark Hollis thinks about that, there should always be a reason to have a note. Silence is better than having something that shouldn't be there, so that was a big influence on me writing instrumentals. Also any 80s pop. We listen to it so much growing up, and I think that's why we like making pop music so much because that was such a big part of our childhood. Contemporary artists, I don't know. I think a lot of times we try not to be influenced by contemporary artists, but Oneohtrix Point Never is super inspiring to me. When it was "Tell U" era, we were a little bit more inspired by indie music, and I think we're coming back around to electronic things.
Brandon Tong: For me, the biggest is the Swedish group The Knife. Again, we come from such a New Pop background, and I remember driving with Jake's family, and we'd be blasting Eagles or REO, these classic synth-pop 80s sounds. I feel like The Knife, when I first listened to them, they had a little bit of that. But it was a lot darker and stranger, and so sonically, I was really attracted to their music. And then, as you discovered more of them, they're a very interesting band in the sense that they're very political, and their lyrics are often a big critique of modern society and capitalism and the world we live in, and I thought that was brilliant. Because their music is so good already, and then it didn't feel like it was this Bob Dylan slapping you in the face with politics, but it did feel like they were expressing a feeling that is very important. And I don't think that all music needs to be political by any means, but I think that it's really beautiful when someone is able to weave their personal philosophies with their music, and I think they do that successfully.
Jayanna Roberts: For singing, I really love the simplicity of Mazzy Stars serenading "Fade into You," The Carpenters. The soft speaking, telling a story way of singing, not overdoing it. I love Amy Winehouse and big bold singers too, but for me and how I like to sing, I appreciate Joni Mitchell and just a quieter, more intimate tone.
Brandon, earlier you mentioned songs that weave in personal philosophies. How would you describe what you try to do in your own music?
Brandon Tong: That's been a hard thing to try to incorporate. Some of the songs on the new album definitely have more of that, from a more, not necessarily calculated, but intentional point. Because I have always really wanted to write a silent shout type of album that interweaves these grandiose themes within them. But, at least for me, when I write lyrics, a lot of times it just comes off the top. I am personally a very self-conscious person, and I read into human interactions a lot, so definitely on the EP, and a lot of the songs we're writing now, it's more describing these personal moments.
With "Faces," the feeling of returning to the same person over and over again; "Lost Me," feeling lost amongst people, uncertain of how you want to portray yourself to the world. We have this song on the new album that's about feeling literally cold and dead around people because you're unable to show your best self. I think it's maybe a flaw as a songwriter that a lot of it is more of my feelings and interpersonal emotions. I would definitely like to be able to weave those things in more. It's kind of a completely different route from how I've done it. How we've done it.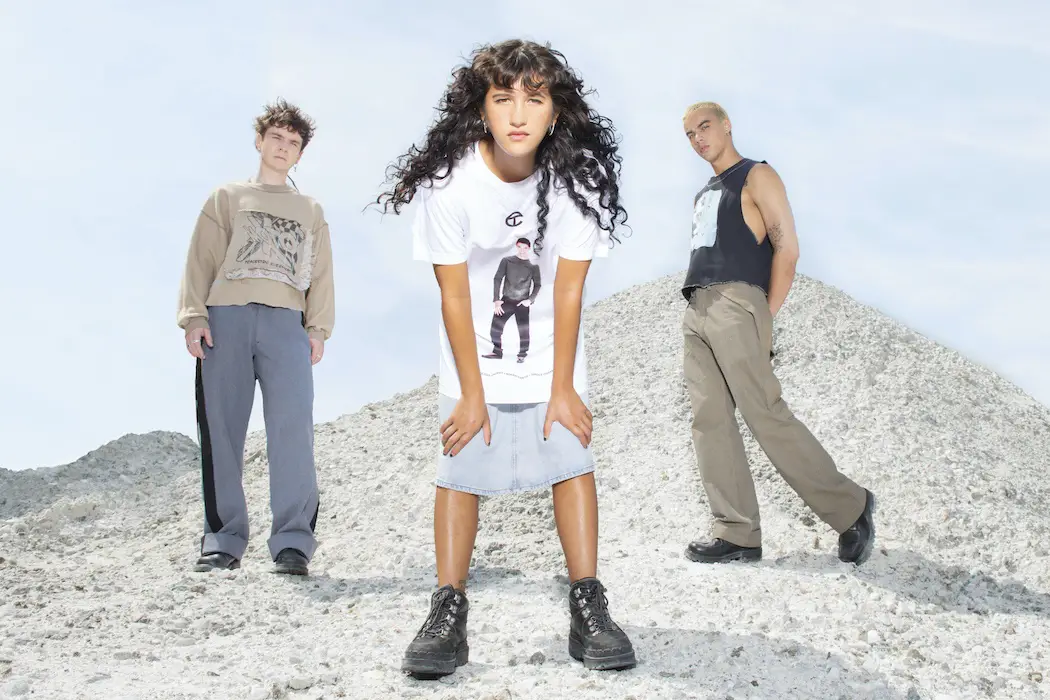 I think the way you are able to capture personal expression and intimacy isn't necessarily a flaw or disadvantage at all, but rather a strength of the record.
Brandon Tong: Thank you.
Jacob Truax: Thanks! I think being on the production side of things, we definitely want to make pop music, but also trying to think about how we can do it differently and do it in our own way. So I think a lot of times, even when we say experimentation we don't even necessarily mean directly inspired by experiments in music, but just what can we do that makes Couch Prints Couch Prints, makes us unique. So just finding things that we can do that with, whatever that may be. It's been different each time.
Brandon Tong: To riff off of that, I feel like we have this general sense of — and it's funny as an indie group to say this — that the music industry is approaching this singularity, how things sound, how with playlist culture, only certain music makes it to the top, it doesn't matter what else you do if you don't get on a Spotify playlist. That to us is symptomatic of this larger problem in the world, of how everything in our world is approaching this consumerist sameness. And so I think maybe our lyrics might not be reflective of it, we try to have more experimental production, ways that we can show music can be different and still be still accessible. It doesn't have to be the same thing over and over.
And we see a little bit of that lyrically, too, like in the first verse of ''Moto X'': ''It looked so different / in the magazines I read / artificial light / Walmart bedsheets'' and that sense of consumerist influence.
Brandon Tong: Absolutely.
Switching gears to the band, congratulations on your recent signing with Luminelle records! How did that come about?
Brandon Tong: We're eternally grateful to Chris Cantalini.
Jacob Truax: We have no idea. We don't know how it's happened. Right after "Tell U" came out, we got hit up by so many labels, it was crazy. We were praying to God that "Tell U" was going to get a thousand plays on Spotify. Brandon and I said that if it got ten thousand we were going to get face tattoos. None of it feels real. When you're making the music you hope that it's special, but you don't really know. So it feels a little bit like, okay, maybe we do have something really interesting. But it really doesn't make any sense.
Brandon Tong: It was just so out of the realm of possibility that any of this would be happening. I mean, when we first put out "Tell U," it was such a huge cosign by Chris because we were such big fans of his blog. So much of the music he's supported were our heroes. The summer before that we'd been so into all the music that was going through there, and David Dean Burkhart and stuff. We were like, how are we being lumped with these people, you know?
Jayanna Roberts: The stars just aligned.
Watch: "Face" – Couch Prints
Lastly, what does beauty to you?
Jayanna Roberts: I would say beauty is warmth to me.
Jacob Truax: Beauty to me, the things I think are the most beautiful in this world is when people are working toward something that they really want. If we're talking about beauty not in direct regards to aesthetics or vision, I think it's very beautiful that we get to work on Couch Prints and it makes us feel so fulfilled. I get really inspired by people who are inspired and inspiring, and I think to me, I find it very beautiful when you wake up and you have a purpose, and you're not just doing your day-to-day thing.
Brandon Tong: I think beauty is so much of just something you feel in the world. I don't know, you know it when you see it, I guess. This question feels kind of like what the Tell U EP is trying to say — there's just something that we all feel, there's something in the world that gives us our sense of drive, our sense of purpose, our sense of life. And whatever that is for you, you probably can't describe quite why what makes you tick does. Where words fail, we came to Tell U.
Is there anything else you'd like to add, about the EP or in general?
Jacob Truax: Go vote. About the EP, I just hope everyone likes it. I really want to hear what people think about it. All our friends have heard it a million times, but it's the first time we're releasing a collection of music, and I'd be curious to hear people's thoughts and what it means to them.
Jayanna Roberts: Stay activated in this world.
Brandon Tong: Everything doesn't have to be how it seems. Even though our lives have been pretty prescribed to us in a lot of ways by whatever world we're living in, it can always change. And it's good to try and do what you can to change it in the way that you think makes sense.
— —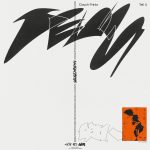 ? © Wade Schaul
:: Stream Couch Prints ::
---