Taken from his upcoming EP 'St.Claire,' "Confidant" by William Harries Graham is a sunny, simple musing on what it means to be falling in love.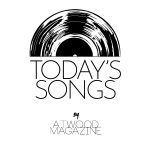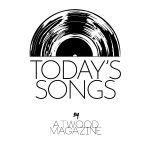 Stream: "Confidant" – William Harries Graham 
---
To fall in love: it's a combination of words that just rolls off the tongue, never really thought about but acknowledged as being a beautiful thing. But 'to fall' is generally negative, being unexpected, out of control, and often leading to pain.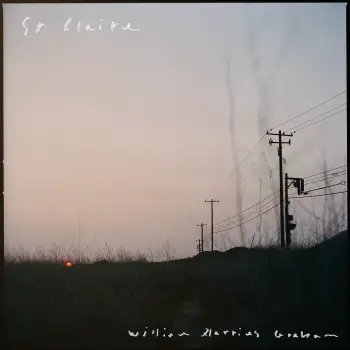 "Confidant" by Austin based artist William Harries Graham (released December 11) instantly drifts tunefully into the ears, the vocals gentle with a tinge of sadness and the instrumentation nonchalant. In the chorus, the words 'to fall in love/ To fall, to fall, to fall, to fall, to fall' are repeated with an air of desperation or appreciation while the guitar cries with a high-pitched twang. There's a rawness to the sound but the song's lyrics are slightly ambiguous, the relationship being either present and continuous or treasured from the past. One thing for certain though is the intimacy and how understanding love is like a secret between those who feel it for each other.
You were never that sorry, it's always there, you just don't want to see it though
I am your confidant, I'm always running those circles in your head
It's a long way down you know, to get to the bottom of the story
Get dressed and honey I'll get up, lord know I don't wanna be the only one
Oh to fall in love
To fall, to fall, to fall, to fall, to fall
Yeah to fall in love
To fall, to fall, to fall, to fall, to fall 
The song is the first to be taken from William Harries Graham's forthcoming EP, due out January 15, which explores a subject that we're all familiar with. "This new EP is a lot about the concept of love and what it can mean," Graham tells Atwood Magazine. "When I was writing this EP I was grappling with a lot of questions about love of all kinds and the feelings that come from those questions." This is noticeable in tracks such as the opener, which is slow and hypnotic- the declaration of 'I don't know what love is' slurred sleepily, and others which hold a gentleness similar to "Confidant."
""Confidant" was one of those songs that came out easily and quickly," Graham tells Atwood Magazine. "I think that I wrote the whole song in about an hour. I worked on it for a while after that but the majority of the song was written in that short amount of time." The essence of this is in its rhythm, the way it kind of bounces along with the lyrics like the release of musings.  
Get out your passcodes, get out your Rolodex of names
Of all the places you have been, you know the thing that you tell people to feel confident
I know that space though, between your heart and the outside world
It's the only thing that keeps you from being the only one to fall
Oh to fall in love
To fall, to fall, to fall, to fall, to fall
The only one to fall in love
To fall, to fall, to fall, to fall, to fall
To fall in love
And to call, call when you get up
And to say you're the only one to fall in love 
Speaking about the making of the songs, William Harries Graham explains that ''I tend not to know what I'm really writing about during the process and so a lot of these realization came over the period of time since writing and recording. The recording process for this whole EP was really organic and natural, largely recording using a single condenser mic in the center of the main tracking room at the Bubble.'' St. Claire follows on from Graham's 2019 album Jakes, a raw and moody introduction into his solo musical approach. While the music videos to the two singles off of Jakes, "Victoria" and "Seattle," are driven by aesthetics, with rippled sea and youthful freedom, "Confidant" is contrastingly stripped back and DIY.
"My desire behind recording this EP was to make music with the people I love," Graham tells Atwood Magazine. "This track has David Goodrich, Johnny Goudie, Einar Pederson, and Chris Searles. It was really just hours of the six of us hanging out and adding things here and there. Really just a joyous recording process." The video draws attention to this, filming them recording the song in the studio, the camera angles up high and secretive like CCTV footage or up close and personal. 
Love comes in all kinds of forms and generates all kinds of emotions. Knowing that there's somebody in your life, or there has been somebody in your life, who you share a personal mutual understanding with is a simple and sweet thing. "Confidant," sonically, encompasses this simple sweetness.
— —
Stream: "Confidant" – William Harries Graham  
— — — —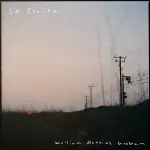 Connect to William Harries Graham on
Facebook, Instagram
? © Todd Wolfson
:: Today's Song(s) ::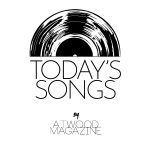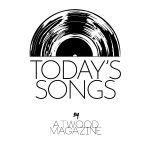 :: William Harries Graham ::