Following the release of his latest album 'The Hurting Kind', singer/songwriter John Paul White shares insights into his relationship with countrypolitan, songwriting processes, and the local music scene he's helped develop.
— —
A romantic air guides the listener through The Hurting Kind, the latest album by John Paul White — there as the tenderness of heartbreak, a colour palette of sunsets, the rhythm of tapping feet on the floor of a dimly lit bar. Taking inspiration from countrypolitan, an orchestral approach to country music associated with Nashville during the 1960s, the album has a distinctly classic feel. "Yesterday's Love" and "Heart Like A Kite" consist of slow twangs and sophisticated strings, White's vocals being soulfully intimate, while "I Wish I could Write You A Song" builds up with subtle theatricality. Sitting alongside these, however, are "The Good Old Days" and lead single "The Long Way Home", uptempo and more heavy in sound, forming a balance between the old and the current.
John Paul White is widely recognised as being one half of The Civil Wars, creating harmonised and gently-toned music with singer-songwriter Joy Williams. Together they released two critically acclaimed albums and received multiple Grammy awards, their songs capturing the pain and beauty of life, before breaking up in 2014. White holds charm on his own, 2016's softly haunting Beulah being testament to this, but there's an additional soothing quality in the way that his vocals instantly compliments the feminine folk/country lilt of others. In The Hurting Kind this comes in the form of the subtleties of Lillie Mae and a tug of war relationship in the duet with Lee Ann Womack, "This Isn't Gonna End Well." 
She's got a heart like a kite,
Floating away all the time
Oh, I'm holding on for dear life
But she's got a heart like a kite
She always comes down to Earth
Eventually
But I fear that there's coming a day
When I'll run out of string
And she won't come back to me
– "Heart Like A Kite," John Paul White
There's something going down
In this simple place I grew up in
It's burning to the ground
And it will never be the same again
The past is ash and dust
Our best days are in front of us
Oh, what's so good about the good old days?
– "The Good Old Days," John Paul White
At the moment it feels like country music is very much a 'thing', artists like Lil Nas X, Kacey Musgraves, and Orville Peck redefining perceptions of the genre whether it's through playing with codes or putting it into a pop spotlight. John Paul White has country music at his roots. The people he's collaborated with on this album, Whisperin' Bill Anderson and Bobby Broddock, for example, are those he grew up listening to and the making of this album was a way of bringing those sounds into a modern setting- introducing them, perhaps, to a new audience.
Atwood Magazine caught up with John Paul White via phone to gain a further insight into the musical influences and things currently fuelling his creativity. It's easy to sit back and listen to White talk and talk. His voice is a tender southern drawl, laid-back and amiable, and his experience within the industry makes his thoughts all the more fascinating.
:: A CONVERSATION WITH JOHN PAUL WHITE ::
ATWOOD MAGAZINE: HOW'S THE TOUR GOING SO FAR?
John Paul White: Very good. We've finished the first leg of it which was about three weeks and then we'll head out again in a couple of weeks for a three week west coast tour and then we'll do it again in July. So I'm seeing almost all of the country in about three months.
YOUR LATEST ALBUM LARGELY DRAWS UPON A LIFETIME OF INFLUENCES, PARTICULARLY YOUR LOVE FOR COUNTRYPOLITAN MUSIC. FOR READERS UNAWARE, WOULD YOU BE ABLE TO TALK ABOUT WHAT THIS MOVEMENT INVOLVED AND HOW IT RESONATED WITH YOU.
John Paul White: Sure. The countrypolitan movement happened in Nashville in the late '50s, '60s and it carried on up until the early '70s. Chet Atkins was one of the main architects of that Nashville sound and he was taking a style of music that was much more raw and putting more of a pop spin on it. He was cleaning it up a little bit with strings and things like that- much more arranged with harmony vocals. It had more of a troubadour kind of vibe with people like Roy Orbison and Jeff Lynne but also Patsy Cline. These were the things that my dad listened to more than the honky tonk stuff. He listened to a lot more of the sophisticated country music and so I definitely developed a deep love for it. My mom listened to lots of crooners like Dean Martin and Johnny Mathis so the two things fit hand in hand.
THERE'S A REAL CLASSIC ELEMENT BEHIND THE ALBUM TOO DUE TO HOW SOME OF THE SONGS WERE WRITTEN IN COLLABORATION WITH NASHVILLE ICONS SUCH AS BILL ANDERSON AND BOBBY BRADDOCK. WHAT IS IT ABOUT THEIR STYLE THAT YOU ADORE AND WHAT DID YOU FEEL THEY COULD BRING TO THE PROCESS?
John Paul White: When I set out to write with those guys, I had this sense that if I'm going to try this style with this kind of aesthetic I know that at least some of them are still out there writing songs and I thought maybe I'll sit down with them and we'll write a song that works with this project or maybe it won't but this is a great excuse for me to get to sit and hear stories directly from the horse's mouth. If we wrote a song: great. If we developed a friendship: even better. And luckily the songs happened. They're still just as fantastic as they ever were. They enjoy working with younger artists and feed off of that so it worked really well for me. The reason I love what they do is I think there's a certain brilliance to the way they can take a story or thing that is very everyman and yet do it with an elegance that makes it transcend how dark that element might be. All of my favourite music has a dark undercurrent to it with a beautiful motif and those guys are masters at it.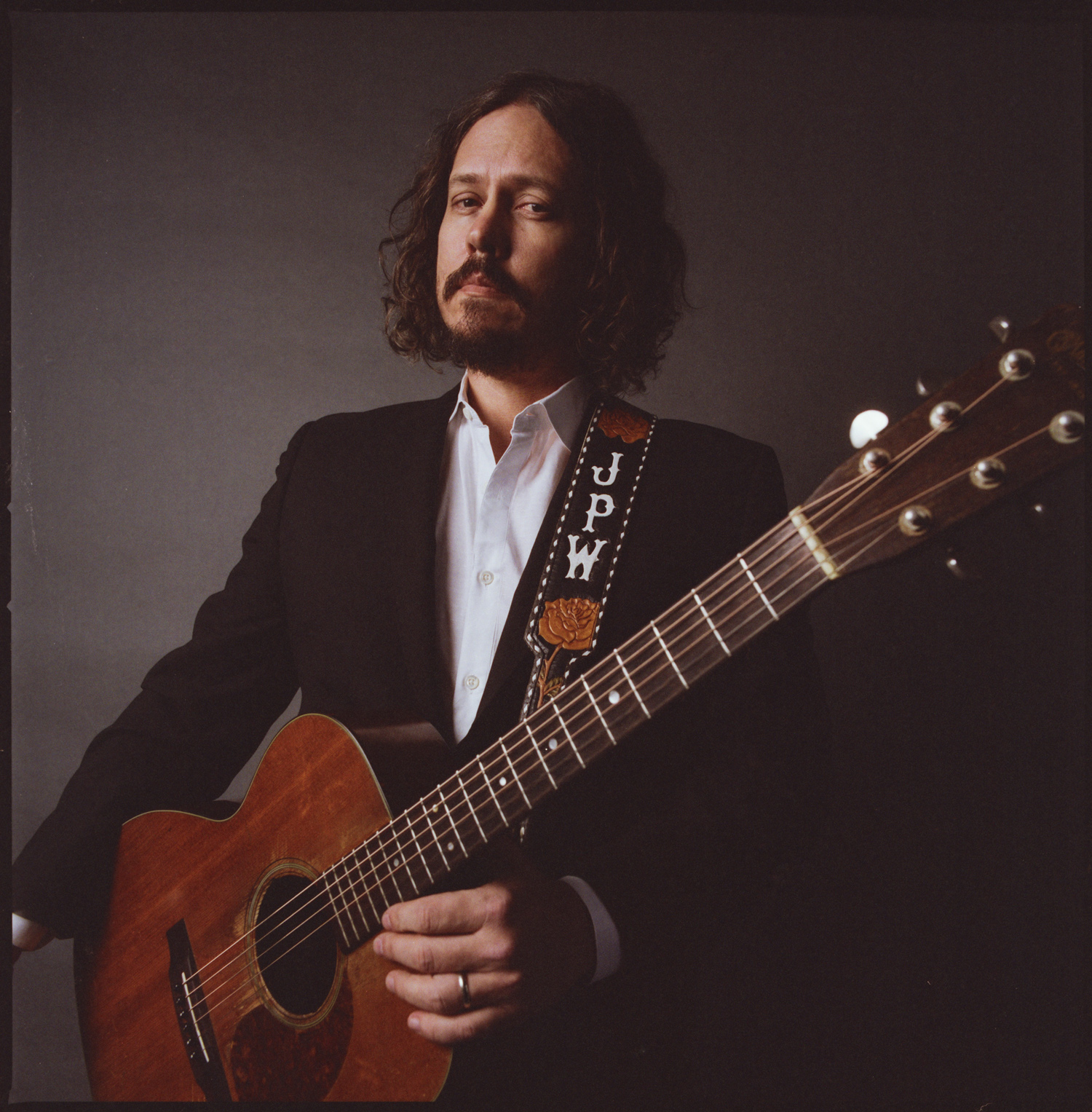 WAS THERE ANYTHING EYE-OPENING THAT YOU LEARNT FROM THEM? I UNDERSTAND THAT YOU WANTED TO MAKE A CLASSIC COUNTRY ALBUM WITHOUT IT SOUNDING DATED SO WERE THERE ANY PIECES OF ADVICE THAT THEY GAVE THAT REALLY BROUGHT CLARITY WHEN MERGING THE PAST WITH PRESENT?
John Paul White: Not really. Their main MO is to write the best song they possibly can and then do it again the next day. There was no 'we should do it this way because this is how we used to do it.' It was just common viewpoint on the ideas that were brought forward and they still write with that same economy of words and same classic structure that it didn't really have to be articulate, it just happened that way. The thing I took away from it was their excitement and enthusiasm and how much they still dearly love writing songs. I know a lot of people my age and younger that are kind of over it and do it begrudgingly. Man these guys couldn't wait to get started. That was beautiful and I fed off of that. 
I REALLY LOVE THE STORY ABOUT YOU AND YOUR 1957 00018 GUITAR. HOW IT WAS HANDED DOWN TO YOU AS A CHILD AND HOW YOU TRIED TO SELL IT AS A TEEN BECAUSE YOU WANTED AN ELECTRIC GUITAR BUT THE STORE OWNER KNEW YOUR FAMILY AND WAS LIKE 'NO YOU SHOULD KEEP IT, YOU'LL APPRECIATE IT ONE DAY.' NOW IT'S A TREASURED POSSESSION, THE INSTRUMENT YOU'VE WRITTEN MOST YOUR SONGS ON. WAS IT THE GO-TO GUITAR FOR THIS ALBUM TOO?
John Paul White: It was but, I'll be honest, I didn't use it as much as I did for Beulah and The Civil Wars stuff. I had the good fortune to have more guitars this time. I've got four or five acoustics that are my main arsenal when I'm in the studio and there are certain things that need a bigger guitar- so things that needed one that sounded a little more lush or I've got a guitar that has nothing but high strings on it so it almost sounds like a harpsichord. It just depended on the situation. So the Martin did not get used as much it has in the past and I'm perfectly fine with that. It is always the guitar I write the songs on.
AHH, WHAT TYPE OF GUITAR IS THE HIGH STRINGS ONE AND WHICH SONGS DOES IT FEATURE IN? IT SEEMS REALLY SWEET!
John Paul White: It's a 73 Yamaha guitar, famously used a lot by Elliott Smith, with a Nashville hush string tuning. I used it to double probably 50% of all the acoustic tracks.
THE SOUND IS A LOT MORE VARIED ON THIS ALBUM IN COMPARISON TO YOUR LAST. DID YOU HAVE AN INITIAL VISION FOR HOW THE SONGS WOULD SOUND OR WAS IT SOMETHING THAT DEVELOPED OVER TIME THROUGH WORKING WITH OTHERS?
John Paul White:  Both is true. I had an idea in my head that there was going to be string sections, pedal steels and twin fiddles and harmonies and the vocal way out front, and country jazz guitar. I had all these ideas in my head and when we went in to record it there were certain songs that that was perfect for and other ones that needed other elements. I went in with an idea of where I wanted to start but I knew that for me to make the best record that I could I needed to be willing to follow my nose and if this doesn't work for this song try this. And that actually caused some songs not to make the record because they just didn't fit the aesthetic of the rest of the record and those songs will show up at a later date on another record where they do make sense. 
YEAH BECAUSE THERE'S SOME SONGS ON THIS ALBUM THAT YOU HAD WRITTEN WITH YOUR PREVIOUS ONE BUT DIDN'T FIT.
John Paul White: That's right. "Yesterday's Love" was a song I wrote for Beulah which just didn't fit and that fit perfectly on this one. I'm still an album guy. Those days are fleeting with the way the business is now but I need all the songs to feel like a coherent unit together and there be a common thread and I feel like I accomplished that.
YEAH, I AGREE
John Paul White: Thank you.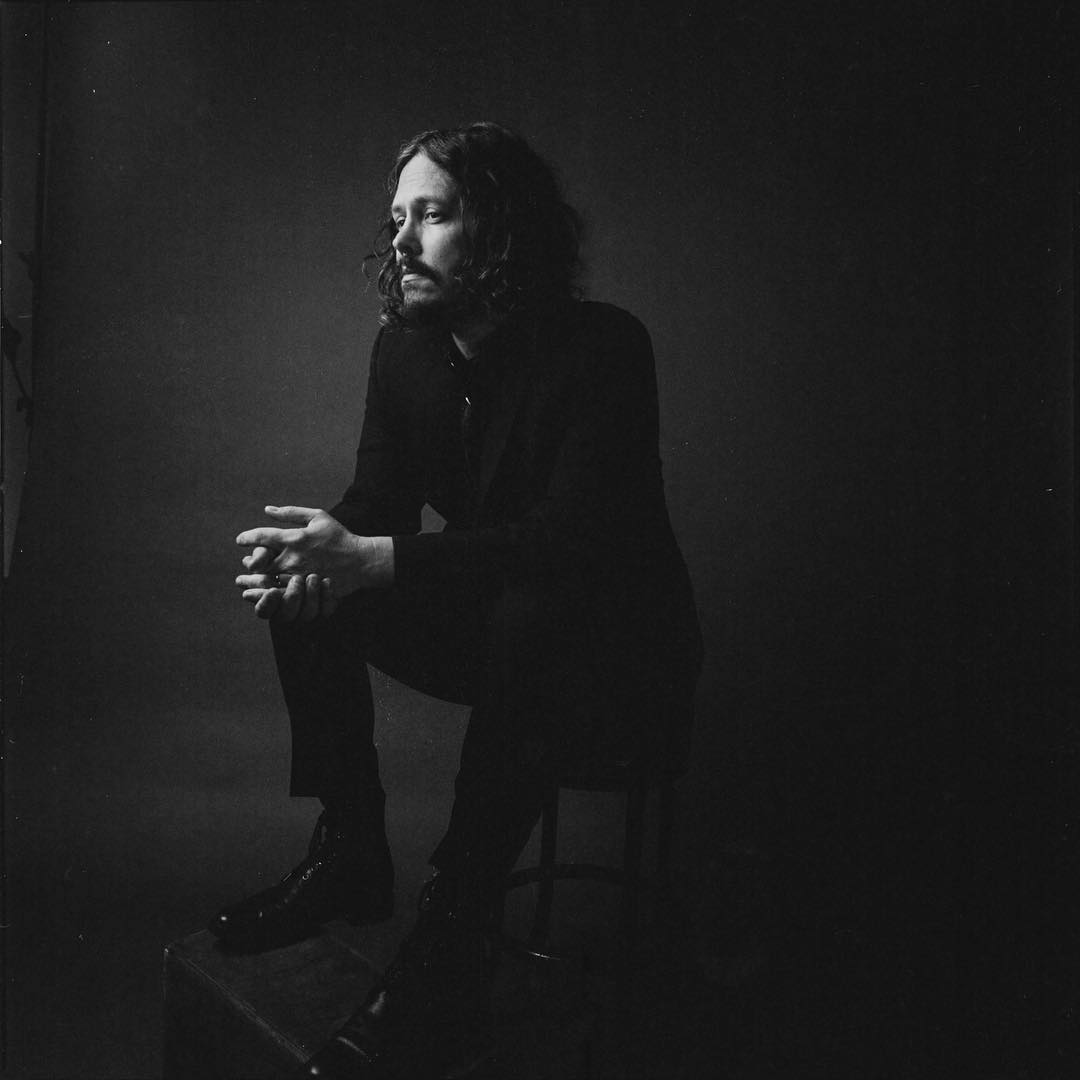 YOU'RE WELCOME. WITH YOUR SONGWRITING, AND THIS WAS THE CASE WITH THE CIVIL WARS TOO, YOU HAVE A REAL FLAIR FOR CHARACTER BUILDING. IT'S ALL RELATABLE BUT DOESN'T FEEL LIKE IT'S ABOUT YOU EXACTLY. INSTEAD WE BECOME IMMERSED IN DIFFERENT NARRATIVES. COULD YOU TALK ABOUT HOW YOU CAME INTO THE HEADSPACE OF THOSE ON THE HURTING KIND. FOR EXAMPLE, "HEART LIKE A KITE" IS FROM THE PERSPECTIVE OF SOMEBODY WHO'S IN LOVE WITH SOMEBODY WITH A WAYWARD SOUL AND "JAMES" IS IMAGINING YOUR DAD WITH ALZHEIMER'S.
John Paul White: It's an interesting thing. I wrote songs for the Nashville market for about ten maybe twelve years, 9-5 every day for other artists not for myself, so being completely personal with my songs would be no good. If I had a personal thread to it it did make it more powerful but, making it so specific to myself, I couldn't get it pitched. I learned early on from a songwriting mentor I had things like don't put a wedding ring in a song. And what he was talking about was as soon as you mention someone wearing a wedding ring then the song is about someone who's married and whoever is listening to it can't imagine it being their story if they're not married. If you just take that one element out then you've included everyone whether they're in a relationship or not. I use that device a lot whether a song is personal to me or not. I try to make it vague enough that you can imagine yourself in the song. And I enjoy that more as a listener. I'd rather just listen to music that I can step into as my own pain or happiness or longing. That feels more powerful to me. 
THE TITLE TRACK IS SAID TO BE WRITTEN FROM THE POINT OF VIEW OF A WOMAN DEALING WITH ABUSE. WHEN FIRST LISTENING TO THE SONG I JUST THOUGHT IT COULD BE ANYONE SUFFERING WITH A BROKEN HEART SO I'M CURIOUS TO KNOW WHAT MADE YOU DECIDE TO ATTACH THE FEMININE PERSPECTIVE TO IT.
John Paul White: To be honest, I didn't decide to at all. It's one of those things where I had the title. I don't remember where that title came from or why it popped into my head but I sat down to write and I didn't really know what it was about. so I just started playing about, rhyming things with each other and I  started noticing that for whatever reason it seemed like what I was singing was coming from a female perspective. That's not a new thing for me. I've written many songs that were really more from a female perspective, I just don't say. Some of the songs I write are from my wife's perspective or my daughter's, my mother's, my grandmother's. I enjoy taking on those kind of roles and trying to maybe see something from a different biological viewpoint. That's a good device for me. That one was not a conscious decision, it just happened that way. And I'm really happy that you don't hear it as one perspective. I didn't want to paint it into that corner and I when I played it to my wife she said the same thing as you did. She said it doesn't feel uniquely feminine to me. I think it just sounds universal. And so I felt ok to record it with my own voice and not have to pitch it to somebody else.
THERE ARE REFERENCES TO THE PAST (NOTABLY WITH "THE GOOD OLD DAYS" AND THE LYRICS 'WHILE YOU TRY AND CHASE THE FADING SUN/OH DON'T YOU KNOW IT SETS ON EVERYONE? THE GOOD OLD DAYS, WELL, THEY'RE GOOD AND GONE' IN "YESTERDAY'S LOVE") DO YOU HAVE YOUR OWN IDYLLIC VISION OF WHAT THE GOOD OLD DAYS INVOLVE?
John Paul White: (chuckles) I think most of the time when people talk about the good old days what they're really talking about is nostalgia and childhood. And they're really talking about innocence, you know, not having the world on their shoulders and I think that's really at the heart of what they're talking about. Or they're talking about not having to worry about things they don't want to worry about and not having their eyes opened to the struggles that other people have and wishing they could go back to when they had no struggles. And I just don't think that's healthy or something that I wanna teach my children. I would rather they constantly have their eyes open to not only the struggles they have but people around them. I would rather they were well aware of whether people's rights were equal or not and that's why I think that our best days are in front of us. I hope that I impart that onto my children and they don't look back to the past and try and turn the clock to when things were good just for them.  
THAT'S SUCH A GOOD ATTITUDE TO PASS ON. I DREAD TO THINK HOW MUCH TIME I'VE WASTED SELFISHLY THINKING ABOUT THE PAST. OK, SO YOU'VE BEEN PROFESSIONALLY ENGAGED IN SONGWRITING FOR YEARS. HAVE YOU NOTICED ANY CHANGES OVER TIME, BOTH WITH THE INDUSTRY AND YOUR OWN PERSONAL APPROACH?
John Paul White: I have and I would venture to say mostly negative. I don't like to be chicken little and say the sky's falling but with a lot of the professional songwriting community it makes me sad that there's not as many songs that make you cry or about the darker side and that's what country music was built on.  Longing, loneliness, and broken hearts and alcoholism. All these things that were a part of real life for people that were listening to country music. It's all pretty much been purged in favour of songs about wanting to hook up with somebody and that doesn't have a draw for me. The other side of it that is changing that I hate to say is there is so much less money to go around with songwriters as people buy less records and move towards streaming. That means a lot smaller pieces of pie for professional songwriters and at some point it's going to be the death of the songwriting community and artists will be expected to write their own songs. I think that's ok in other genres but in country genres that's the way it's been for 50/60 years and time will tell if it can survive that major shift.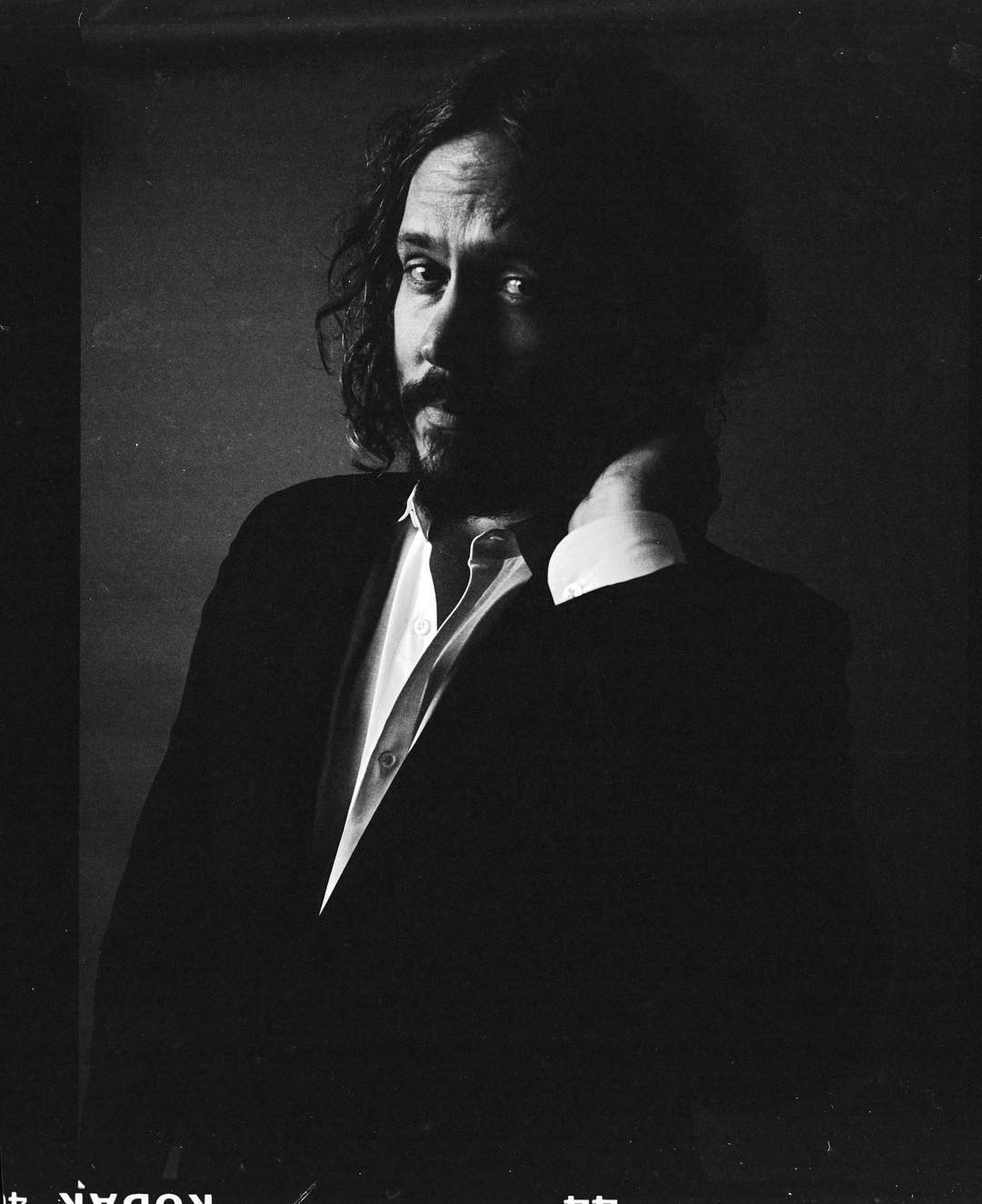 I THINK THAT'S INTERESTING. IT'S EASY TO FORGET THAT THERE'S A SONGWRITING COMMUNITY AS IT CAN BE JUST ASSUMED THAT THE SONGS LISTENED TO ARE WRITTEN BY THAT ARTIST. SPEAKING OF COMMUNITIES, THE HURTING KIND WAS PRODUCED BY YOURSELF AND BEN TANNER AS PART OF YOUR LABEL SINGLE LOCK RECORDS. COULD YOU TELL US MORE ABOUT THE RECORD LABEL AND THE ROLE YOU PLAY WITHIN IT.
John Paul White: Single lock records came to be about five years ago. I was doing nothing at the time and they approached me about being a part of it. The premise of the label is basically we find artists that we love what they do, we help them financially, in the studio we help them make a proper record, then help them get in a van and get down the road and sell that record and play that record to the country. And we all feel like that's really the most important part of all this deal, having a proper record and going out and playing shows. So the whole premise of it was about that, helping bands that were having to have three jobs and having a hard time making ends meet and that appealed to me because I felt like that was the major impediment to a lot of artists. 
The other thing that really sealed the deal was they played me St. Paul And The Broken Bones which was going to be one of the first releases on the label and that was when I was like 'ok I'm in. 100% let's do this.' It's been wonderful, it's been hard. It's been a learning curb. As an artist there's a lot of the industry that I did not see as well as I do now as a label founder and it's made me a better artist.
YEAH I WAS GOING TO ASK BUT YOU'VE KIND OF JUST TOUCHED ON THIS WITH ST PAUL AND THE BROKEN BONES: BEING A PART OF THE LABEL HAVE YOU EXPERIENCED A GREATER SENSE OF MUSICAL COMMUNITY IN FLORENCE, ALABAMA, AND DO THESE ARTISTS INSPIRE YOUR OWN WORK?
John Paul White: I'm definitely inspired by our local artists and my entire band is made up of local Florence artists and musicians. My drummer and guitar player are both in a band called Belle Adair that's on our label. My steel player used to play with Glossary and Chuck Ragan, my bass player played with the Drive-By Truckers and my fiddle player plays strings on every one of the Single Lock records. It's a very tight-knit community. And you've got Penny and Sparrow, The Pollies, Dylan Leblanc, and Donnie Fritts… We all link arms and play on each others records and cheer for each other and do tours together. It's a beautiful thing. I don't foresee me ever leaving.
THAT'S SWEET. THE ALBUM WAS RECORDED AT SUN DROP SOUND IN YOUR NEW HOME STUDIO. WAS IT THE FIRST THING TO BE RECORDED THERE AND HOW DID IT DIFFER TO OTHER RECORDING PROCESSES?
John Paul White: It was probably the second thing that was recorded there. Lera Lynn, we did a duets project there for her for Single Lock. It didn't differ that much from previous projects because I had a studio directly behind this building that was a little tiny ranch-style house that we recorded all the other stuff in. We never converted it or this new place into a proper "studio". It's still a house, it's still very comfortable and feels like you're in a living room. We just treat it appropriately and capture everything the way that it sounds there in the room. So it's still kind of the same process, the rooms are a lot bigger. We have a lot more elbow room.
FINALLY, UNFORTUNATELY I HAVEN'T BEEN ABLE TO SEE YOU LIVE YET WITH THIS ALBUM SO HAVE YOU BEEN DOING ANYTHING DIFFERENTLY IN TRANSLATING THE MUSIC TO A LIVE SETTING BECAUSE OBVIOUSLY THERE'S A LOT MORE STRINGS AND STUFF COMPARED TO YOUR PREVIOUS ONES.
John Paul White: Well, I've done a little of both. I've done some where it's just me and a guitar and that's a lot of fun, especially with complex songs. It's a lot of fun seeing if I can pull it off. But they were all created just me and a guitar so it would make sense that they would work. With this tour I've got a full band with strings and pedal steel and everything so it's a fully fleshed out bigger epic sound that I'm really proud of. I feel like we're really starting to hit our stride as a band as well. The sound is really jelling and I feel the sky's the limit with this band.
— —
? © Alysse Gafken
:: John Paul White ::