Hunting's "Whatever You Need" invokes Bowie's Berlin period, new wave revival and eighties synth-rock to find whatever it needs.
Stream: "Whatever You Need" – Hunting
Whatever You Need" is, ostensibly, a song about David Bowie.
Hunting duo Bradley Ferguson and Dustin Bentall return with a Roland powered rocker referencing David Bowie's Berlin era of songwriting. With solid instrumentals and plaintiff vocals calling to action, Ferguson and Bentall deliver in their performance piece a rock and roll travelogue to relive the footsteps of one rock's most beloved acts, one of popular culture's most well-known icons.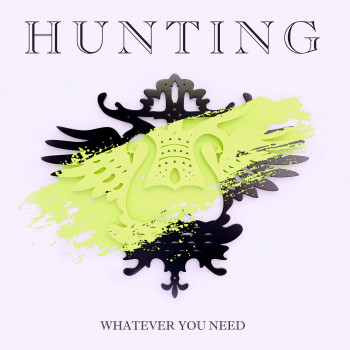 As Ferguson recounts, "'Whatever You Need' is about meeting someone you're so into you'd do anything to make them happy. Give up anything to make their life better.   For me, I met that person right before leaving town to live in Europe for two months to write songs and try to catch Bowie's late 70's Berlin vibe.
That's much to live up to.
But the song doesn't follow what we think would be the script: Eno-esque synthesizer work or Bowieian howls and moans. Perhaps a stabbing guitar riff as a sort dirge in the dark or simulacrum for withdrawal. The lyrics, in fact, play with a weird sober-but-still-high myth of Bowie and Iggy Pop trying to shake heroin—despite Bowie never being any such smack addict—while still getting "high on fame."
As if Berlin wasn't a period in Bowie's life where he actively avoided any pitfall of such public adoration unto death by attention. But I digress, paragraphs have been spent and written on my disagreements with the lyrical focus of this particular cut from an otherwise well-done long-player.
And it's not to say that the music is not worth your attention, just that tuning out the lyrics will require some doing—I think there was a part involving breaking a gorilla out of the zoo? And then giving it drugs? Songs out for Harambe, I guess?—because the track is indeed a preview for what this album is going to lay down: Ferguson and Bentall combine with popular vocalist Jessicka to great effect. It's a competent affair with plenty of new wave revival guitar and a bevy of Eighties synth-rock to take it home. There's even an instrumental breakdown oozing in bass and anthem lyrics just hazy enough to be anything you want them to be, that "high on fame" bit alternatively sounding like "high on flames."
If anything it'd be a lager induced bar banter topic, akin to discussing just what the rocket man says after "burning up his fuse…"
No less, the breakdown and the synth work merit a listen, and if you like this cut, I cannot help but suggest listening for its compilation package, akin to a folksy Cold War Kids/TV for the Radio tandem. If you don't like this cut, don't worry: the long-player will make up for it.
— —
Listen: "Whatever You Need" – Hunting

— — — —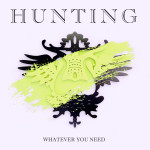 ?© Johann Wall


:: Stream Hunting ::