Brooklyn's TESHA transforms grief into stirring beauty in her Growing Pain II EP, an immersive ethereal journey through being and loss.
Stream: 'Growing Pain II' – TESHA
---
Grief can't be deconstructed as well as other sensations. It lacks the grace of love and the definition of sorrow. It's as much a feeling of emptiness as one of escape and loss, making it that much more difficult to translate and certainly a challenge to tackle. Nevertheless, an important part of the grieving process for any artist is the expression of that grief through their art, whether through direct or indirect applications. Brooklyn's TESHA transforms grief into stirring beauty in her Growing Pain II EP, an immersive ethereal journey through being and loss.
Atwood Magazine is proud to be premiering TESHA's sophomore EP Growing Pain II, out February 15, 2019. Written as a grieving process after the death of TESHA's parents, Growing Pain II blends a powerful range of often difficult emotions. Defined by the artist as "an airy, experimental short collection," the often soft and moody EP marries electronic and folk influences with delicate care. TESHA doesn't seem to set out with any single goal or intention in mind; rather, her music reflects the challenging experience of grief itself — an aimless haze of spiritual and emotional wanderings.
Like a ship that's lost its anchor and has submitted to the whims and will of the ocean, Growing Pain II (for which there is no Growing Pain I) feels ethereal and free, yet restricted. An ant in an ant farm only knows the world within the glass, and for TESHA, that glass is grief: The pain of loss; a lack of willpower; an uncontrollable restlessness and an intolerable helplessness.
"I really wanted to call this album Grief at first," TESHA tells Atwood Magazine. "I thought it might be a bit harsh, but it describes the phases of it quite well."
I can see so good
from the ocean's floor
Ship has sunk no food
couldn't ask for more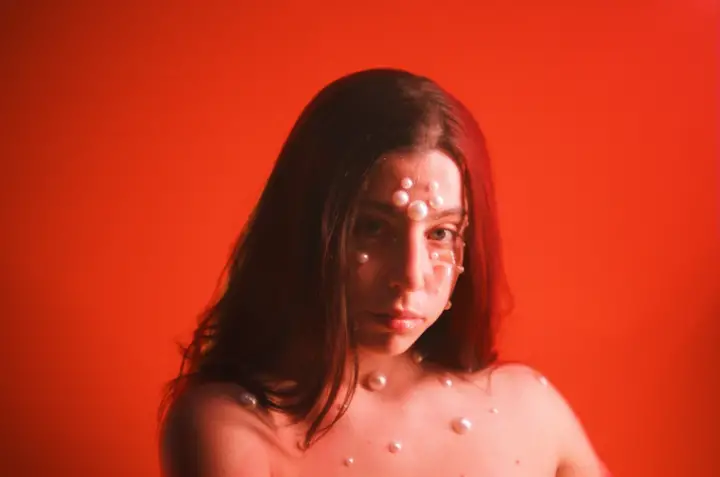 As someone who has lost a parent, I find it hard to put into words the void you end up feeling. It's not just a pit in your stomach, but one in your mind and in your heart as well. Growing Pain II indulges in these sensations in its entrance. As the record progresses, the clouds slowly lift; whether you conclude TESHA's finale is one of relief or transcendence from her grief is up to you. Nevertheless, one cannot help but feel struck by the artist's intricate portraiture of emotion through sound.
Hailing from Brooklyn by way of Tel Aviv, TESHA is an experimental songwriter, producer, and visual artist inspired by the likes of Laurie Anderson and Kate Bush. She defies songwriting standards, creating what feels right in the moment, for the moment. In the acse of Growing Pain II, that place was one of extreme vulnerability and deep, unconditional love. It's a space of darkness in search of light, and one of constant movement. Experience the full record via our exclusive stream, and peek inside TESHA's Growing Pain II with Atwood Magazine as she shares her take on songs off her sophomore EP!
Stream: 'Growing Pain II' – TESHA
:: Inside Growing Pain II ::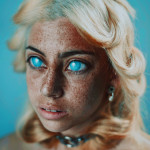 — —
Funeral
trauma, moving forwards forcefully
I Can't Sleep
being haunted by it, deconstructing your emotional structure
Wonder
taking a journey towards the unknown being accompanied by pain trying to seek a certain truth
See So Good
letting go, letting go completely
Soft And Smooth But Not Silent
ascendance, enlightenment seeing hope again!
— — — —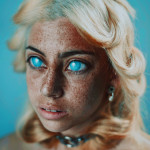 ? © TESHA
:: Stream TESHA ::