Loveclub's enthralling "Don't Put My Heart on Hold" pushes the boundaries of genre, resulting in an intoxicatingly unique depiction of love and longing.
— —
Miscommunication and misunderstandings are increasingly becoming an unfortunate, defining part at the beginning of a relationship. Being open and honest with your undying infatuation is often an anxiety-ridden experience which leaves you feeling vulnerably exposed. Loveclub manages to encapsulate these feelings and more in an endearing all-consuming fashion with "Don't Put My Heart on Hold."
Let's fall in love
While we're still young
I can't pretend
To be just kicking rocks
I am asking, I am asking
 "Don't Put My Heart on Hold" – Loveclub
Atwood Magazine is proud to be premiering "Don't Put My Heart on Hold," from Canadian-born, Los Angeles-based artist Loveclub. This release is hot on the heels of his debut release "Stuck," which saw the talented singer/songwriter/producer interweave a masterfully intoxicating beat with thoughtfully reflective lyricism.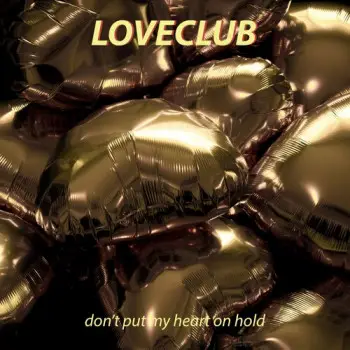 "Don't Put My Heart on Hold" utilizes slick production to fully encapsulate the bewildering uncertainty of the beginning of a potential relationship. Using expertly crafted lyricism, the track manages to skillfully convey both the astoundingly euphoric longing and cripplingly fear-laden uncertainty that can forcefully dominate every facet of your being as you let someone new into your life.
"I was at the point where I was seeing someone, but they weren't fully committed to the relationship which left me hesitant to be fully invested myself," Loveclub tells Atwood Magazine. "We were just at a standstill and that's the meaning behind the line, "don't put my heart on hold." I didn't want to be in that position – both of us unsure of what we were. So the song is kind of about that and then trying to tell this person, 'I'm 100% about you and the uncertainty scares me too. You just need to tell me how you feel so we can figure this out because I want to love you and I'm ready to.'"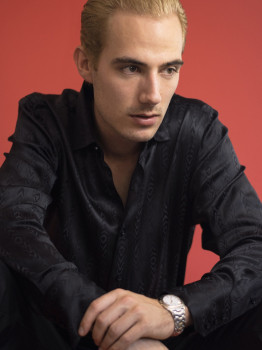 Give me your heart whole
Would you show me something
Give me your heart, don't hold up
I'll hold that love in my heart
Don't put my heart on hold
Don't put my heart on hold
I'll hold that love
Loveclub's sound takes influence from both indie-pop and R&B, and intriguingly his work somehow manages to explore the fascinating and gripping intersection of these two contrasting genres. The track's smooth, lush vocal is arguably the driving force, allowing for an undeniable focus to be thrust upon the artist's stirring lyricism. Although the presence of an intense doubt floats throughout Loveclub's lyrics, an unquestionable devotion of his love is hauntingly ever-present.
What are you scared of
Is it the feeling 
Of loving someone
And not receiving the same love back
Stream Loveclub's "Don't Put My Heart on Hold" exclusively on Atwood Magazine, and stay tuned for the release of his upcoming debut EP!
— — — —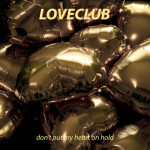 ? © Alec Moore
:: Stream Loveclub ::