Brother Leo speaks to Atwood Magazine about his latest single "Hallelujah", what pop means to him, finding comfort amongst the unknown, and more.

Stream: "Hallelujah" – Brother Leo
---
The boundaries of pop music are continually being broken. The significance of gatekeepers who have historically insisted that certain rules have to be adhered to has dramatically eroded within recent years. This has led to an avalanche of artists who'd showcase pop music's ability to embody a whole range of multifaceted emotions. Instead of distilling their emotions, artists can now be unashamedly honest and boldly frank in a truly unprecedented manner.
That new openness has fostered a plethora of new songs that are deepening the connection created between artists and their listeners. While pop music will always have its skeptics, artists like Brother Leo are continually proving that pop isn't a dirty word. Emerging in 2018 with the blissfully buoyant "Strangers On An Island", from the outset Brother Leo proved that he was an artist to be reckoned with.
With this track and many of his successive releases, Brother Leo has expertly crafted an engaging aura of effortless escapism through a beguiling mixture use of innovative production and earnest lyricism.
His latest single "Hallelujah" sees him deliver some of his most intimately personal lyricism to date. Within just days of release, the track has already struck a chord with his ever-growing fanbase, with many instantly relating the song's striking sentiment.
Father, I know about your tears
Tears so alone…
Mother, oh to tell you the truth
I'm struggling to
What if I'm, what if I'm getting high
Every Friday?
What if I, what if I roll the dice
Every Sunday?
Brother, who's not to blame
But I feel your pain
Much of Brother Leo's work to date sees him intertwine the reassuringly familiar with the insanely exciting to release songs that are spirited and vivid. Through adopting the moniker of Brother Leo, Ola has unearthed a creative dynamism that creates evolving and expanding.
Atwood Magazine caught up with Brother Leo to discuss his new single "Hallelujah", what pop means to him, finding comfort in the uncontrollable and more!
Sing a song, sing a song while we crash
Memories flashing
Sing a song, sing a song it won`t last
But I'll keep dancing
Hallelujah who will save us now?
Give me something to belive in now
Hallelujah where is heaven now?
Well, it doesn't matter, let them pray
God's too busy anyway
— —
A CONVERSATION WITH BROTHER LEO
Atwood Magazine: You launched this project with "Strangers On An Island." Why did you feel like that the right first track?
Brother Leo: That's a good question. I wrote "Strangers On An Island" many years ago and in a strange way it ended up with Fatboy Slim wanting to produce it. Then we did and it was quite a journey because he was putting in a sample from Lou Reed's "Take A Walk On The Wild Side". So that was the version we had from the start and I absolutely loved it.
We got the green light from the owner of that song then like one week before the release of the song we unexpectedly got the news that we couldn't use it any more. So, he had to re-produce a lot of the track with no time at all basically.
That's like one little story about the song but to answer your question, it was one of the first songs I wrote and one of the first songs we got finished too. I also think sonically and what the song is about made it the perfect kind of set up track for this whole new kind of thing that I'm doing. The song is about some kind of escape where you're trying to find a new place for you.
Has the name change to Brother Leo affected your mentality, creative process or allowed you to that sort of creative escape?
Brother Leo: A hundred percent, you totally nailed the whole thing. The whole idea behind Brother Leo for me was to basically to create an honest and creative space for me that forced me outside my comfort zone. I wanted to challenge myself as a songwriter and an artist in a different way than I felt I could have done before. Basically, Brother Leo for me is about freedom. I want to be able to write whatever I want to write and use the sounds that I want to use. Having the ability to create whatever I want is the energy behind Brother Leo.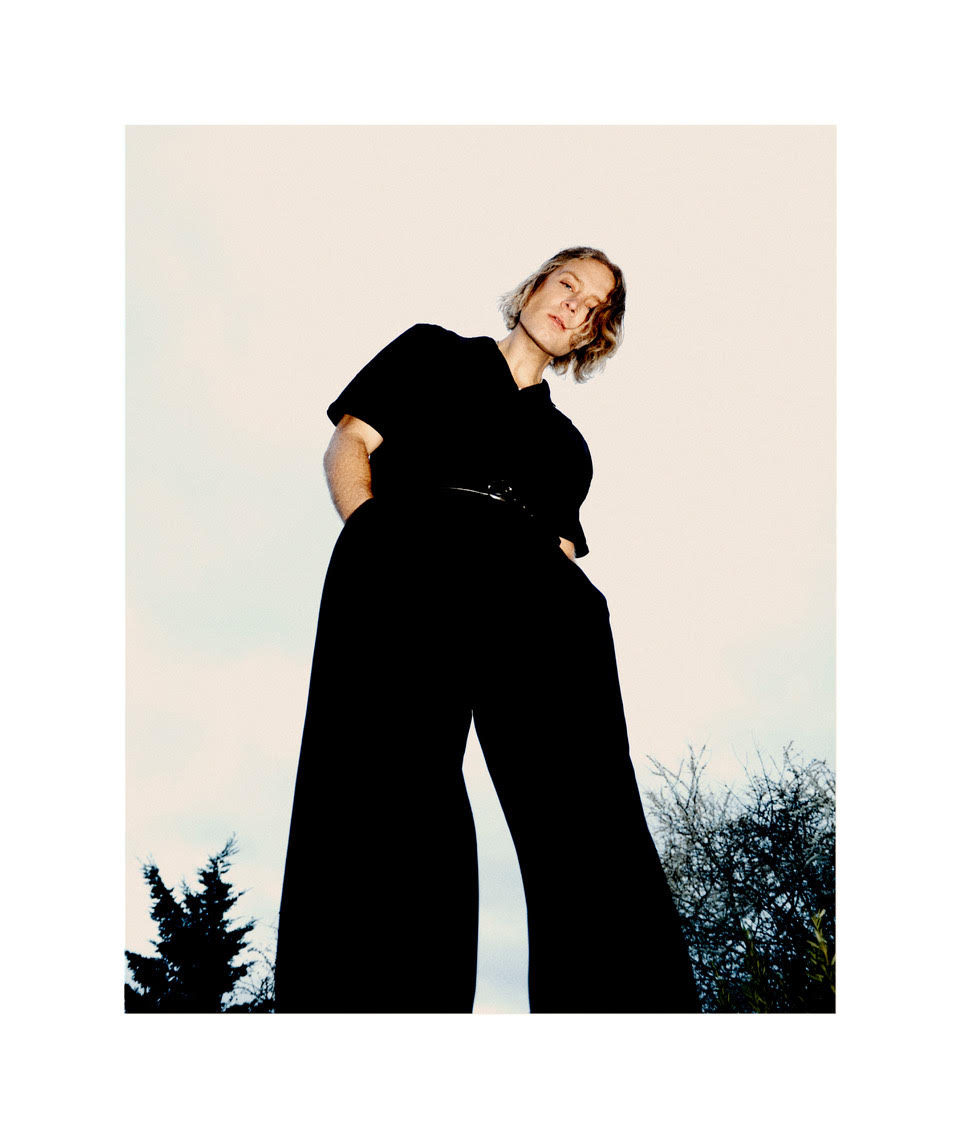 Did that change have any unanticipated consequences? Is it as you envisaged?
Brother Leo: I guess it created like a fresh start for me. It has just started a new chapter for me basically and this chapter has given me freedom. There's quite a lot of years between my last project as Ola and Brother Leo and within that time a lot has changed inside of me but also creatively. I started to write a lot for other people and I didn't even know if I wanted to do the artist thing again.
Then I wrote "Hallelujah", "Strangers On An Island" and "Shine", and those songs felt a bit too personal and out of the normal pop realm. So, we weren't able to pitch them and to be honest, I didn't want to either. That period was when the idea came to me. I was like "oh shit, I can create an alias and I can start something new to get my inspiration back." Those songs together with that time both created the creative energy that made me want to do this.
"Hallelujah" is your first release of the year, what's the story behind that track?
Brother Leo: I wrote it five years ago. I had been on Christmas holiday with my family and it was a very strange and hard time for me. I grew up in the south of Sweden in the little town and I jumped on the bus back to Stockholm. I was not feeling very well at all. During those six hours, I basically wrote most of the song. I'd say it's probably the most personal song I've ever released. I mean all my music is personal but this is personal in a different way.
I've had this song in my pocket for so many years and it feels amazing to share those intimate parts of myself through a song like this. But I'm also very nervous and it feels a bit weird, to be honest. I don't think I've been this vulnerable and open within my music before. Also, I wouldn't call myself religious but when this song came out in a way like a prayer. It was like a cry for help in that situation – I didn't really know what to do.
Given the current global situation, how does it feel to be releasing new music?
Brother Leo: I've been thinking so much about that. Especially when it's a song like this, that's quite sad. I hope it'll give some kind of comfort and that people will listen to the song will feel that that blonde idiot is also going through some shit or has been going through some shit as well. Hopefully, that can connect people. It's been a bit of a tricky one because I don't want people to feel like I'm putting out this song because of the situation. That's definitely not the case. I just hope it'll give some people some comfort. That's my dream and goal.
You said "Hallelujah" took years to get right. When something impactful happens, do you feel the need to instantly put pen to paper or do you need to internalise and take your own time before writing? Also, has your songwriting process and the way you collaborate with co-writers changed over the years?
Brother Leo: I'd say it's both. When it comes to "Hallelujah", it was definitely during the worst period. I just needed to sort of get it out. I need to just put it into words and express it and get it out of my system through my music immediately. At the same time, I'm writing on a couple of songs right now about experiences I went through years ago. So, I guess it's both and it changes all the time.
A lot of your songs have been reimagined through remixes; I'd love to hear more about that process.
Brother Leo: I mean, to be honest, I think it's very scary. I'm a control freak, especially when it comes to my stuff. In one way, I just love to hear other producers doing their thing on my song. That's amazing but it's also scary and painful in other ways. I just don't have any control. I just have to like relinquish control and appreciate that it's their version of my song. I just have to let it go basically.
Has that process of relinquishing control got easier at all over time?
Brother Leo: I think it's getting easier and easier for me. I'm just thinking to think of it exclusively as another amazing producer's version of my song. I obviously have the acoustic and original versions that I created on my own with other amazing producers. I think it's getting easier and easier.
When you're crafting a track, do lyrics or music tend to come first?
Brother Leo: It changes all the time and it's always very different. Sometimes I have just written a lot of feelings down and what I felt in a certain period then I could melodies to it and make that work. Other times I just have a little melodic thing and record in the phone and then I let the melody basically tell me what's the emotion of the song. Like the melody informs where do I want to go with and I try to figure out what is it that the melody is trying to say.
With "Hallelujah", the chorus basically came at the same time as the melody – which is really rare for me. I started to sing the melody and like 70% of the lyrics came at the same time. This will sound very weird maybe but I guess it's about how much you're connected to the universe of whatever it is. Sometimes it just comes. Like it's not thought through at all, it's just an emotion that needs to get out.
Brother Leo: I love the video for Barcelona, especially that first sort of sunset shot. Hallelujah video is brilliant too. How's that creative process for you of working with a team to interpret your songs into visuals?
I think creatively that's one of the hardest parts. It's also one of the most fun parts of the creative side. I always have a clear view of how I want a video to look and feel like. It's then very hard to recreate what I have in my head printed in a video. With that said, with Hallelujah I wanted it to feel as if you're between this world and another world.
I think the water reflects that; like I'm walking out on the water between two worlds. Then also I think I saw the video in black and white from the start. I also have two adopted brothers and for the video, we found these two twins, which was amazing. Quite a bit of the song is about my family situation at that time and accepting the painful fact that sometimes certain things can't be fixed. So it was important for me to find those two guys and I'm really happy they wanted to be a part of it.
What I love about pop music is the ability for it to be personal yet accessible – there's something untainted about emotions in pop. Do you ever encounter any of difficulty combining a pop sound with such resonant lyricism?
Brother Leo: I love pop music. It's my passion. Pop music doesn't have to be emotional; sometimes it can just be a song that people like to dance to. But sometimes I miss the pop music that actually deals with real emotion and not just finding a good rhyme on baby.
I just love honesty in music and I love pop music. I just try to combine those two. It's definitely hard sometimes because pop music is structured. I'm trying to not follow all the rules in pop music. Like the chorus needs to come in within 35 seconds, you can't hit the main note in the chorus in the verses and all of those sort of things.
There's so many rules. I aware of them but I'm trying to let those rules limit myself when I create my stuff.
I love how your song "Shine" tackles hard emotions but it's an accessible pop song, that's open to interpretation. For me, it's like a comforting track if I focus on the production and melody but underneath that I find the lyricism to be quite affecting.
Brother Leo: That's exactly the goal is basically. It's so interesting because half of the people who listen to that song might be enjoying as a happy song and that's totally fine. But for me, it's a very sad song. It's about having big dreams but at the same time questioning yourself and everything around you. It's like here I am right now in the lonely apartment thinking about whether any of these dreams will ever come true.
I think one of the reasons I love pop music is that everyone can listen to it and feel the way they want feel about it. Also, like if I listen to a certain song today, I might feel something. Then if I listen to the same song in three years time, and I've gone through some shit, then maybe I'll experience it differently.
Do you ever think about the interpretations that people may have?
Brother Leo: When I write, I create for myself. I have to do it like that. I can't go into a studio or wherever and be like this is what I want people to feel like. I have to go and find that in myself. I have to create from a place where I'm trying to get my emotions out there and express them in lyrics but also in soundscapes and the journey within the song
Then when I put it out it's super scary because I don't react to it and they'll probably feel differently than I do about it. If you listen to "Hallelujah" you'll hopefully feel something but it won't be same as how I feel. That's the beauty of it. It's not only about music. For example, if you and I look at a painting, you might be focusing on the green tree up to the right and I'll be focusing on the sunflower down to the left.
To answer your question, when I write I create for myself in the first step. To get my feelings out there in the song is like the first bit of magic. Then the second thing is, that's as beautiful and as colourful to me, is when you can see other people react and feel something.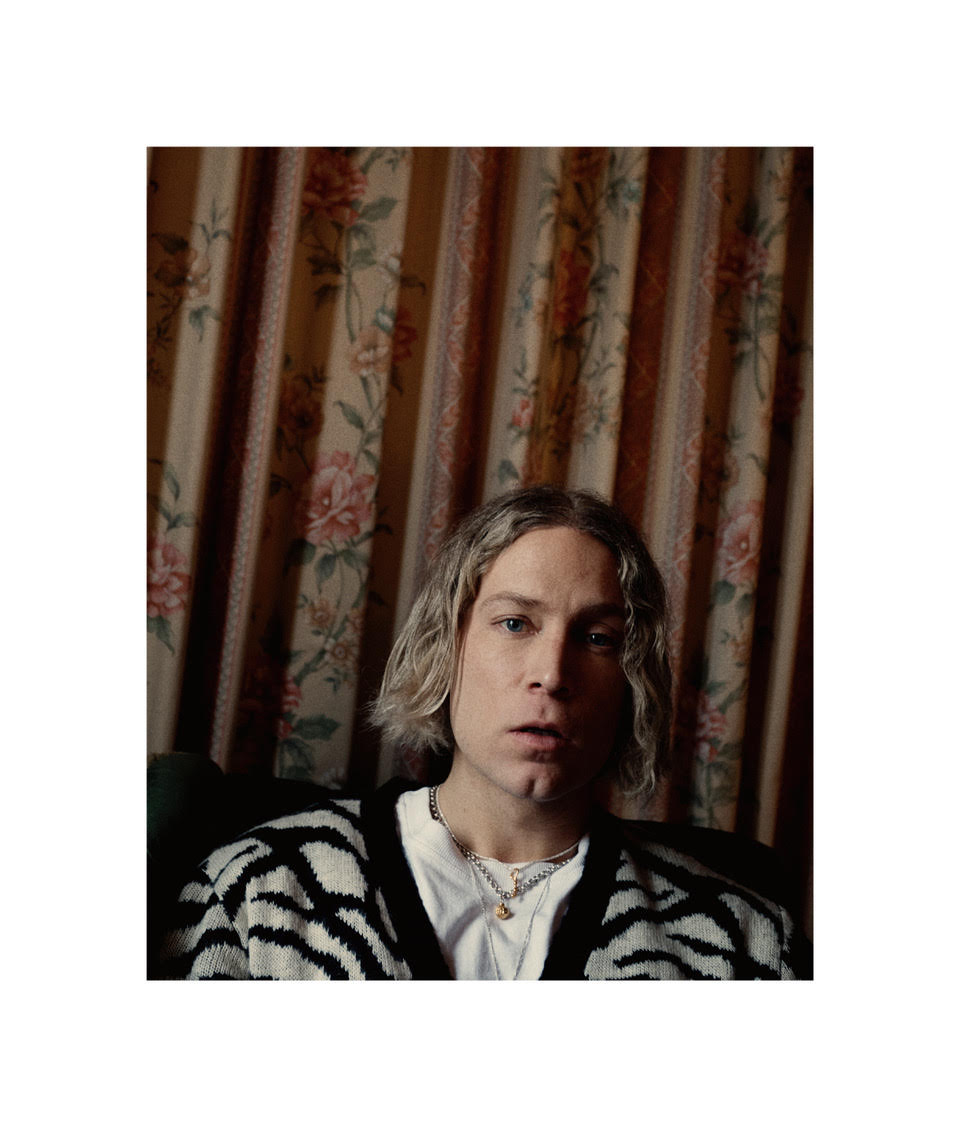 As you progress with this project, what do you hope to stay true to?
Brother Leo: I think what we just talked about really. To not lose that kind of way of creating my music. I don't want to lose that and go into a different world inside of pop. I want to stay true to what Brother Leo is to me, which is freedom. I want to still keep that because from my experience when I don't have my freedom I lose my inspiration and then I'm fucked basically.
What are you most excited about in the future?
Brother Leo: The plan is hopefully to put out a bigger body of work in the fall. That's the aim but it's obviously dependent on a lot of different things. I can't wait to dig into the live stuff more. I miss my band so much. We do some zoom calls once a week and I can't wait to be on stage again. It's obviously a tricky period right now but I think we have something creative and interesting going. It also feels great to put out new music. It's still early stages but hopefully soon we can get going with everything again.
— —
— — — —
? © 2020
:: Stream Brother Leo ::
---