Lilly Hiatt's third record 'Walking Proof' is a genre-defying album that continues the tradition of the American road record.
Stream: 'Walking Proof' – Lilly Hiatt
---
Country music has long been seen from the eyes of the traveller. Tales of hitting the tarmac with your thumb out, hitching a boxcar, or hell, even saddling up your steed and going full-blown Red Dead Redemption have permeated the genre since its inception. Lilly Hiatt's Walking Proof fits right in amongst the best.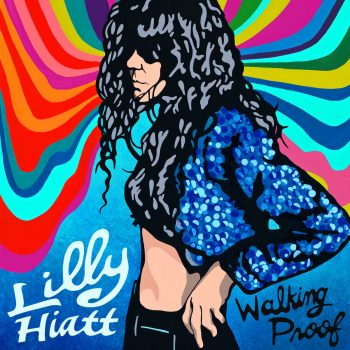 But be careful calling it just a country album: "I don't know what to call it either. Country rock or some sort of thing like that?" Hiatt says via phone. "I've never really known where to categorize myself, nor have I cared that much," she adds with a laugh. "But, I love when people think it rocks."
Hiatt has made a point to explore the styles throughout her career. From her full-blown country debut, Let Down, through the indie-synth-rock sophomore Royal Blue, and the straight rock'n'roll sound of Trinity Lane, the singer-songwriter is always changing lanes on the sonic highway. "It makes me really excited when a record can defy genres because I don't think of them as exclusive. And when someone can make the jump with me, it's rewarding."  
Knowing this, it wasn't easy to expect where Hiatt was going to go on Walking Proof—but she's hitched her wagon somewhere between Royal Blue and Trinity Lane. "It definitely is a decision: Like for my second record, Royal Blue, I was like 'I want to make a cool indie rock record' and I went and talked to an indie-rock producer. I go towards the person who I think can help me do that and the band that I think can help it come to life with me," she says. "It always kind of happens naturally once you get into a studio, but you get the people in place first."
Watch: "Some Kind of Drug" – Lilly Hiatt
Lyrically, however, not even Hiatt knew what was on the itinerary for album number three. "I wondered where Walking Proof would end up because I wasn't going through a hard breakup, I wasn't heartbroken like I was for a lot of my albums. I was like 'huh, what are these songs going to be like?'" says Hiatt. "Then, over time you write a bunch of songs and I start to kind of see what is coming together. The songs let me know what the deal is."
The end result was an ode to the road. Inspired by years touring and the people, places, and problems she encountered on the way, it was an album that has been years in the making. "I kind of just set my life up in a way where I could bounce around as much as possible on as little money as possible. Just kind of scape-by and see as much as I could. That's the kind of life that I love: I like to be on the move—I don't like to stay in one place," says Hiatt. She describes Walking Proof as "celebrating that a little bit, as being such a big part of my life."
The characters that litter the album are written by someone who knows them personally and mentally: "I went to school and I studied psychology so that helped me learn about people's minds a bit more. I've spent a lot of time thinking about human behaviour and then travelling, you get the vibe of all these different places geographically and culturally and you start to have this potpourri of insight," she laughs before adding: "It's not like I'm so insightful but you learn a lot of things. I feel like I've flung myself into a lot of different situations out of curiosity—you learn some things that way."
"I love it because you meet so many different kinds of people that are so interesting," she adds. "and it like, informs my perspective on things and expands it and makes me start believing in the possibilities of different stuff."
With such a large suitcase of experiences, Living Proof is a record full of cities, names, and motels. Hiatt's ability to cast an eye over her life and analyze it with such self-awareness is the crux of what makes it so damn relatable. "I love observing the human mind and considering how it affects our decisions or our ability to give and receive love."
Album opener—and Hiatt's current but ever-changing favourite— "Rae," is a beautiful example of this. "It just has this sway to it, and a colour in my mind that is soothing. It's both hopeful and a little yearning, you know, all the things I like."
Opening with a distorted, gently strummed guitar, Hiatt's self-assured vocals introduce her sister and best friend before the rest of the band comes in and back her up. Her lyrics are simple, saying so much in a couple of words. The end result is a snapshot of Hiatt's world that is as deep as it is vivid.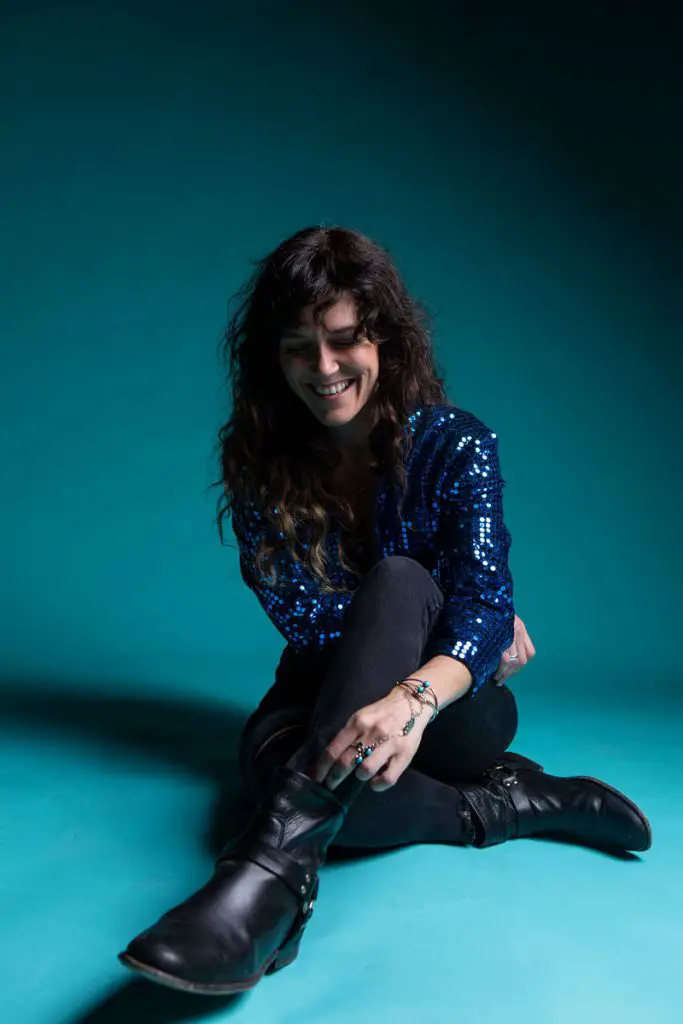 You make me laugh so hard I cry
Tennis shoes in a London sky
You move on while I stand still
Need you and I always will
Sometimes I pretend this isn't who I am
I throw caution to the wind
And don't give a damn
But I can't get away
I know you've been there my sweet Rae
Nobody gets it like you do, Rae
Nobody gets it like you do, Rae
I put so much on you, Rae
'Cause nobody gets it like you do
But Hiatt wants you to come on this trek with her—to meet her friends and see the sights. "I just want them to take a little journey when they listen to it." A "colourful, vibrant experience", you can let Hiatt's full passport be your guide to life.
Like all great road albums, Walking Proof doesn't have a destination. Instead, it's just a boasting of the sights and giving you something to whistle as you ride. The title track encapsulates this idea, presenting the records central thesis: "At the center of it, it's like 'hey I've travelled all this ground and I'm okay, so if you want to talk, I'm here.'"
— —
— — — —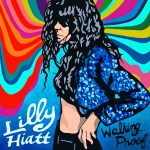 ? © Lilly Hiatt
Walking Proof
an album by Lilly Hiatt
---