Recommended If You Like: Bruce Springsteen, Tobias Jesso Jr, Matt Corby
Emotions are, and will likely always be one of the guiding principles of songwriting. They are the expressions we can least express through mere words alone, yet when we add music to the mix, somehow it all makes sense – at least, for a moment. Zach Ashton's latest single "Borderline" is the quintessence of that emotional outpouring: Stripped of the bells and whistles, "Borderline" is heavy, a warm and dusty outpouring of love and nostalgia as Ashton deals with the difficulty of understanding one's place in a relationship plagued by a mental illness.
We were on top of the world
A place where nothing is broken
Now you're too tired for words
I never know what you're thinking
And I wait
Yeah, I wait for you to show me the way
To show me the way through
Listen: "Borderline" – Zach Ashton
---
Atwood Magazine is excited to be premiering "Borderline," the first single from Zach Ashton's upcoming fifth album People & Places (independently out 10/21/2016). Signed with Warner Music along with other labels in various countries, the international recording artist and 'acoustic pop/singer-songwriter' has made his name known throughout the world, with strong ties to Brazil, Italy, Poland and more.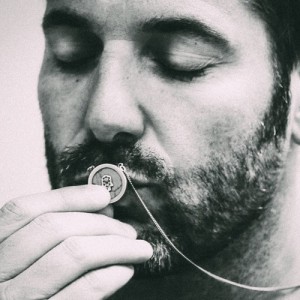 It's always interesting to learn how artists keep their music fresh after so many years. "I think artists need to evolve," explains Ashton. "If they are not evolving, then they are stuck. As we go forward in life, so does the experience. The good, the bad, the loss, the gain. If we are true to ourselves as artists then our body of work will reflect this change.
"In terms of keeping fresh, I never really think about what is going on in the industry or what is the next big thing. I try to produce what I feel. Human emotion has not changed that much over the last 10,000 years. We all love, we all yearn, we all suffer, we all smile. I stick to my guns on the emotional front and I think fans can identify. It's not so much keeping fresh as it is keeping it real."
Human emotion has not changed that much over the last 10,000 years.
"Borderline" embeds that deep, sincere emotion in humble and direct lyrics, coloring everything else in with somber musical overtones. "We were on top of the world," sings Ashton at the song's entrance. This statement alone paints a nostalgic portrait of loss. That which once was, is not anymore. Ashton's voice is soft, strong, and warm: He looks back with longing, love, and pain – but not anger. Anger is not part of his grief here – and if it is, he shields it well below the surface.
Now I'm too tired to sleep
I walk the streets of the city
Looking for something to see
I never know what you're feeling
"With 'Borderline,' I was trying to be as pure as possible in regards to the lyrics," says Ashton. "I didn't want any metaphors – just honest songwriting directly from the heart." The song's point of view  is straightforward, its message direct; it takes a dedicated, skilled songwriter to capture such complexities in simpler, digestible formats. "I guess you could say that I wear my heart on my sleeve, as well as my songs… There is no confusion as to what the song is about or the emotion by which the song was written. The songs are straight to the point and don't dance around true emotions."
Written once again from the perspective of someone coming to terms with a relationship plagued by a mental illness, "Borderline" is much more than a love song. It is a song of acceptance; of maturity and letting go; of being present and there for someone who cannot always be there for you. It is an ode to the high road, preaching a patience that does not come easily.
That weight proves especially overbearing in the song's breakdown, where Ashton remarks about being stuck at the borderline. "There's gonna be a war tonight down at the borderline," he sings with a heavy heart. Mental illness comes in many shapes and sizes, and it takes considerable inner strength to keep your cool. At all times you must remember, this isn't about you. Not only must you place yourself and your needs behind those of your loved one, but also you must not break: One loss of composure might make something ten times worse. This is not a natural trait: This is a learned skill.
Patience. Ashton captures the complexity of the word quite well.
And it drives me out of my mind
Stuck at the borderline
And there's gonna be a war tonight
Down at the borderline
Zach Ashton is lost and tired, and above all, heartbroken on "Borderline," but the brave soul never loses his composure: Blame, fear and spite play no part in this experience. Rather, Ashton meaningfully expresses the "pain of love" – the complexities that come with putting another wholly before oneself. His situation is not always talked about – we do not often consider the mental health and well-being of the one who does not have a mental illness; who is still there, but perhaps feels lonelier now more than ever before; who is committed to caring for that special loved one. It could be a parent, or child; a spouse; a friend; light fades from familiar eyes. So you cherish the moments you have, and you continue to be there, no matter how hard that may be sometimes, hoping for the best. Sometimes, filling our hearts with love is all we can do, especially when we know we're playing a losing game.
In darkness, there might still be some light: Zach Ashton's "Borderline" reminds us that patience truly is a virtue. Give a hearty listen to this stunningly personal single, and be on the lookout for more new music from the acclaimed artist. People & Places is due out 10/21/2016.
— —