Cashma gives us an insight into the mind behind her intimate and intoxicating new R&B album, 'Purple Apartment.'
Stream: 'Purple Apartment' – Cashma
---
Hailing from Barnesville, Georgia, R&B artist Cashma has been tantalizing our earbuds with her captivating sounds and buttery vocals. Unveiling the finale to her trilogy of albums, the songwriter shares Purple Apartment, a 12-track release which speaks about living authentically yourself.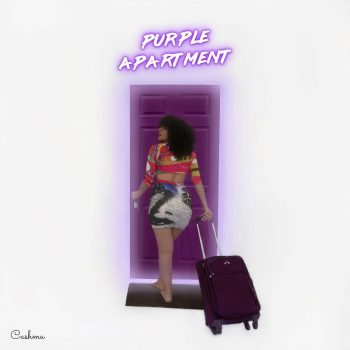 Right now it's going down
I'm on my way baby pipe down
If I wanted to miss you I would
It's alright hold tight
I'll come when it's right
But don't beg too much
I hate to be rushed
Who's that knocking on my window
It's your baby girl
Who's that knocking on my front door
It's your naughty girl
And I'll do what you want
Only for ya
To the world my middle fingers up
– "Body Love," Cashma
Out March 7, 2022 via Kalombo Records, Purple Apartment is Cashma's third studio album and her fourth multi-track release in as many years, following 2019's I Had To EP, 2020's Purple Mosquito, and 2021's PURPLE LIGHTS. With a nod to the '80s, the album features bold, dance-worthy beats, slinky synths and intoxicating layered, hypnotic vocals. The third installment to her purple album trilogy, Purple Apartment is the result of the artist finally having a place to herself, where she can live out her purest form, allowing her mind and body to flourish.
"I'm very introverted so having my own space has always been really important to me," Cashma shares. "My home is my world. It's where I party, relax, feel safe, laugh, cry, cook, enjoy my friends, do business and overall where I've built my brand. I wanted this project to feel the way I do when I'm in my space, a getaway from the noises of the world. A little piece of heaven."
Atwood Magazine had the pleasure of speaking with Cashma, delving deeper into her world, uncovering the meaning behind her purple theme and learning more about her life growing up in Georgia.
— —
A CONVERSATION WITH CASHMA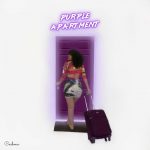 Atwood Magazine: Your new album Purple Apartment has just been released. Before we delve into the album, can you tell us how you got into music?
Cashma: Thank you! Creating it was really fun. I got into music as a kid. My room, my little radio and singing till my parents told me to go to bed was my oasis. I still honor that little girl. I started releasing music around 2017 when I met producer Mike Kalombo. He found some of my singing videos online and commented on one. I randomly threw it out there that I wanted to work, and almost five years later I have three albums that I'm really happy with.
You grew up in a small town to a Black dad and white mom, and have revealed the challenges you faced finding your place in the world. Do you feel your experiences growing up have trickled into your music and lyrics?
Cashma: Good question. Definitely. I think the journey of getting back to yourself, finding yourself and understanding yourself is weaved into my music. In the first song off the album "My First Apartment" I write "Kinda wanna hold me in the midnight, Dry all of tears from when I was a child, Kinda wanna understand, What it takes to be who I am." It's a part of me. Even when I'm not speaking on it specifically, I think who you are and what you've been through really shapes the way you create and see the world.
Your album is centered around love in all its forms; self-love, loving someone, love for a moment of time. What inspired you to make the album revolve around this theme, or choose this message as the album's main one?
Cashma: I moved into my first place last year on March 7th. I wanted this album to express the way I felt being on my own for the first time. How I felt happy, sad, capable and afraid all at once. All the while growing into my womanhood. It was a world-wind of emotions and I needed to capture the feelings in my body. I'm really happy with how I pushed myself to express what I felt.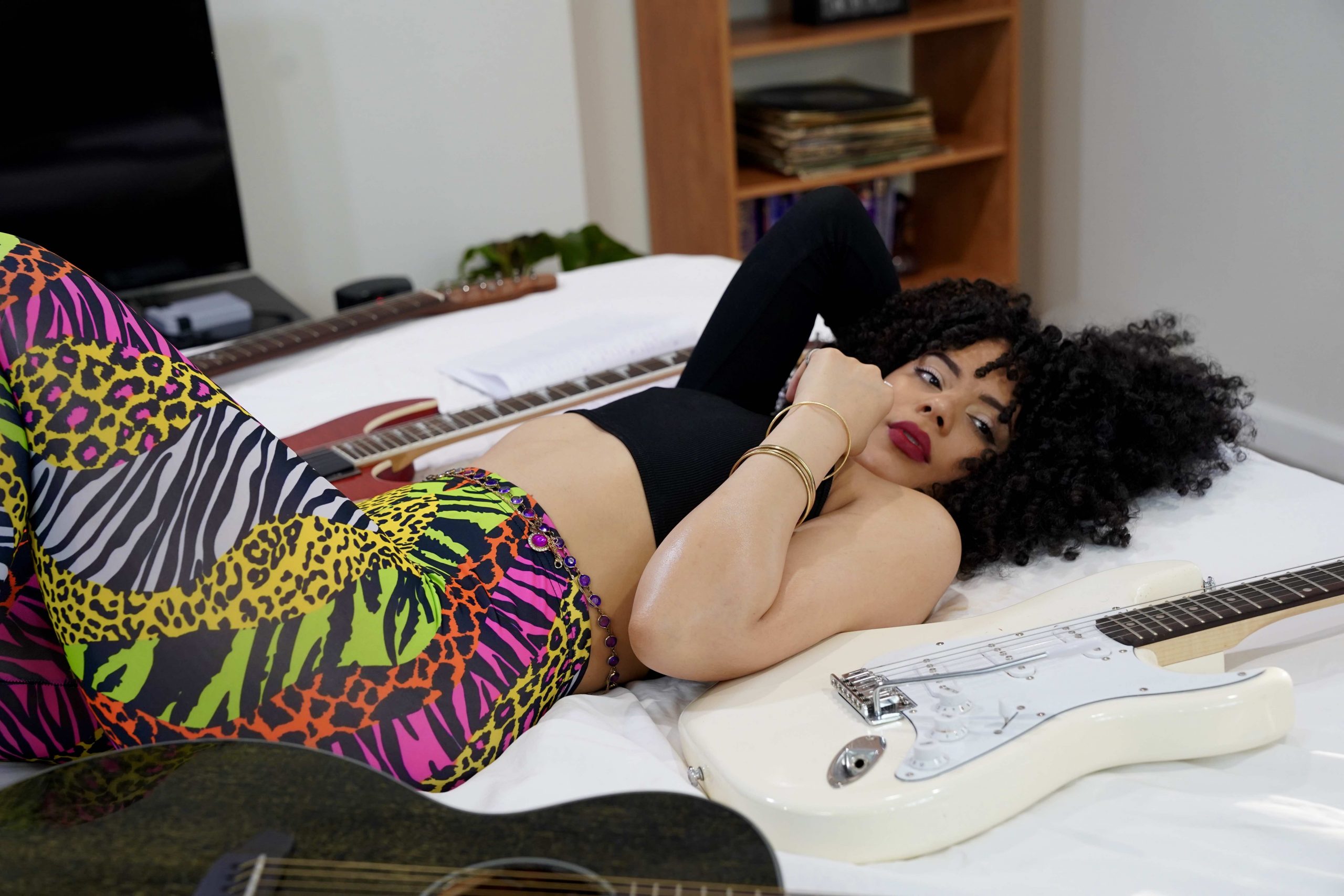 You write with such vulnerability and honesty that your music really connects with your listeners. Have you always been so open in your music or has this evolved throughout your career?
Cashma: When I first started I think I was trying to make what I thought sounded good. Growing more as a woman and into my artistry I've found I really like what I do. It's raw and honest, and I do think it shines through in the music.
The album is the final release from the Purple trilogy, following 2020's Purple Mosquito and 2021's Purple Lights. Did you always envision that it'd be a trilogy, or has it just come to its natural end?
Cashma: Very much a natural end. Creating this last album with Mike Kalombo we kinda knew energetically that Purple Apartment would be the cap to the Purple Albums. I think we executed it beautifully. I'm so thankful for my team and the journey we experienced along the way.
Do you have a favorite track on the album, or one that you were most excited for people to hear?
Cashma: Ahh that's hard, but right now "Body Love." It's so '80s and makes you feel good whenever you listen to it.
You have a purple theme running through your albums. Does the color purple have a particular meaning behind it?
Cashma: Purple is such a vibey color and feels like my overall aura.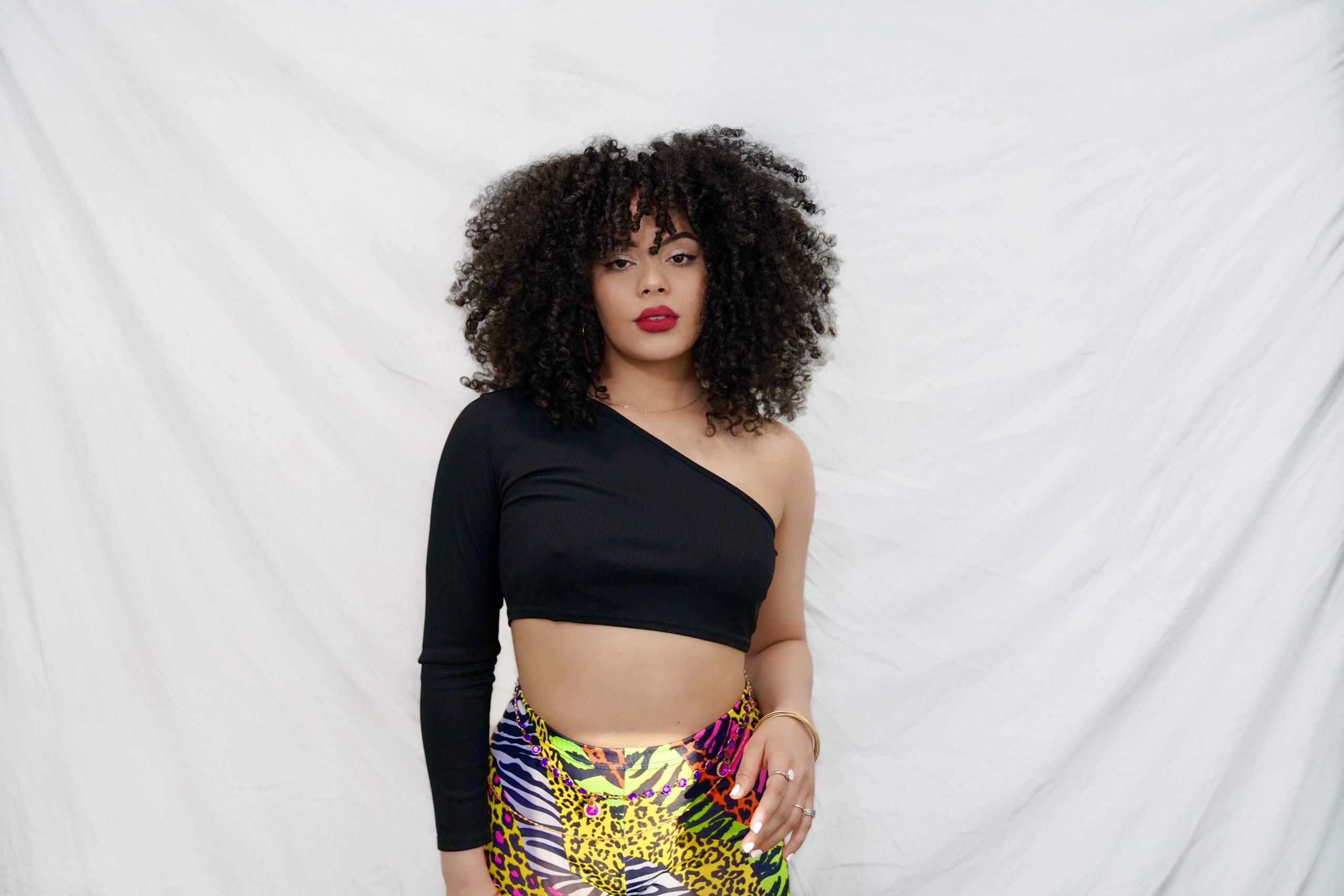 What has the fan reaction been to Purple Apartment? Is there a particular track on the album that has swirled up a big response?
Cashma: Unreal. I'm so thankful for every person that has streamed this album. They're liking "Body Love" , "I Like Your Pants", "My First Apartment" but it's funny when you drop an album because everyone has their own personal favorite and I like that.
With the album now out in the world, and it being the last in the purple trilogy, what is next on the cars with you?
Cashma: Creating more. I love creating sounds, music and feelings. Also just enjoying the work I've put in with this trilogy. I'm soaking it all up and enjoying life.
— —
— —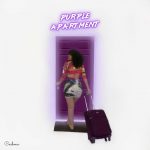 ? © 2022
:: Stream Cashma ::