Sonically tender and emotionally charged, The Last Broadcast's sophomore single "Dissolve" comes to life with passion, verve, and wide-eyed wonder as the Coventry up-and-comers channel inner turmoil into visceral release.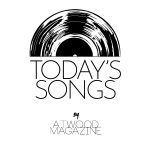 Stream: "Dissolve" – The Last Broadcast
---
There's a subtle, charming elegance to The Last Broadcast's sophomore single. Sonically tender and emotionally charged, "Dissolve" comes to life with passion, verve, and wide-eyed wonder as the Coventry up-and-comers channel inner turmoil into visceral release.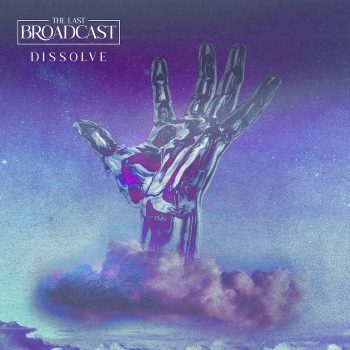 Starlight, show us a way
A way to feel brand new
Oceans dissolve our days
Cleanse these aching blues
Let light shine upon these
Darken days
Everything
Can wait till you find your love
High in the sky above
Independently released April 29, 2022, "Dissolve" is the second release from Coventry band The Last Broadcast. Replete with soaring strings and an explosive, cathartic guitar solo, the follow-up to February's debut single "Daisy" sees the duo of frontman Kyle McGurk and drummer Paolo Lombardo continuing to build captivating, cinematic worlds of intoxicating and immersive sound. Building upon England's rich pop and alternative music heritage, while diving into the (often dark) depths of human experience, The Last Broadcast are a decidedly alternative band with a flare for the catchy and moving.
"The product of intense reflection and a bevy of tender harmonies, "Daisy" is an enviable introduction – one that showcases considerable emotional intelligence as well as a deep understanding of pop and alternative music's convergence… The Last Broadcast capture, through their vivid imagery and powerfully moving music, the weight of regret and the longing to repent, right their wrong, and make peace with the past," we wrote in reviewing the band's introductory single earlier this year.  "A beautifully cathartic song of trauma, closure, forgiveness, and hope, "Daisy" glows with heartwarming Britpop."
A deserving follow-up to an astonishing introduction, "Dissolve" feels like it could soundtrack a blockbuster film's heart-wrenching finale. The song is epic in size and majestic in scope, sweeping the ears with hushed vocals, wistful orchestral strings, and tempered, passionate keys and piano. Meanwhile, the band "look to nature's greatest spectacles as a cure for inner turmoil" (their words) through searching lyrics that leave much to listeners' imagination. "Everything can wait till you find your love, high in the sky above," Kyle McGurk sings in a stirring chorus.
Sunrise bless us with rays
Ink these lands with tattoos
Snowfall settle and replace
The names of these faded tombs
Let light shine upon these
Darken days
"Like many of our songs, ''Dissolve'' was written during a turbulent chapter in my life," McGurk tells Atwood Magazine. "People may have the impression that these songs are formed quite quickly, as we have released this second single not long after our debut. Truthfully, they usually soundtrack a specific period and the arrangement works itself out as I work myself out. I guess you and your music can be quite symbiotic in that sense."
"I lived in Sheffield between 2017 and 2021. I attended university there, and then stayed an extra year to work. Towards the end of 2021, it was looking like my time in Sheffield was drawing to a close. It was incredibly hard to let go of somewhere that was so formative, and there was a lot of uncertainty about myself and my place in the bigger picture towards the end. I have always found it hard to let go of anything, and this was especially true in the case of Sheffield: a city that holds a lot of my cherished memories. I experienced love there, laughed more times than I can express and made a tonne of mistakes."
"'Dissolve,' therefore, was my medicine during this period. The finished version's production is highly stylised which we love, but the original arrangement was just me and an acoustic. The melodies seem to come from nowhere, as your best work often does, and I immediately thought they were very serene. I would play it often during this period to myself and it was soothing. With the lyrics, I knew I wanted to take myself and the listener somewhere else too. Somewhere far away. Life seemed big and scary at that point, so I imagined myself under starry skies or floating in endless water. When I revisited a poem by Percy Shelley called ''Mont Blanc'', I knew that I wanted to hugely incorporate the natural world in the writing and imagery."
"If I had to concisely summarise the meaning behind the track, I would say it is about understanding that you are a cog in a large, seemingly endless wheel. Nature and the natural world remind us of this. It is not to say everything is pointless though. I think the scale of everything we see is humbling, and a part of me perhaps even thinks someone or something has a plan for us. I wanted ''Dissolve'' to be a comforter for anyone struggling, and for the track to take the listener somewhere they deem as beautiful."
Soaked in warm reverb, "Dissolve" is a truly timeless reverie, not to mention a physical and emotional anchor: A source of escape, solace, and sweet relief against the chaos and churn of 2022. Something of a musical bridge between alternative music's past and present, the track conjures up likenesses to '90s and '00s bands like Blur and The New Radicals, as well as more recent artists including Wolf Alice and Hatchie. Even still, The Last Broadcast beat to the tune of their own unapologetic drum. Their music resonates with its own cinematic, invigorating, and carefully crafted gusto.
Effortless and emphatic, the stadium-sized "Dissolve" marks a triumphant return for The Last Broadcast, once more affirming this Coventry duo's talents as a band not only with a global vision, but one for whom there seems to be an endless well of promise and potential. Get lost in the throes of this beautifully tender tempest.
Everything
Can wait till you find your love
High in the sky above
We
Will roam in lands
Where no one remembers us
To find the meaning
— —
Stream: "Dissolve" – The Last Broadcast
— — — —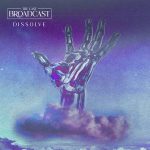 ? © Victoria Dalston
:: Today's Song(s) ::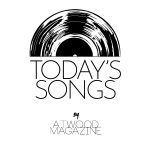 ---
:: Stream The Last Broadcast ::