A part of Mexican Summer's 'Looking Glass' series, "Dreaming of the Kelly Pool" finds harpist Mary Lattimore & guitarist Paul Sukeena coming together for a nostalgic ode to a public body of water.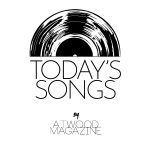 Stream: "Dreaming of the Kelly Pool" – Kelly Lattimore, Paul Sukeena 
[bandcamp width=100% height=120 track=2668287724 size=large bgcol=ffffff linkcol=0687f5 tracklist=false artwork=small]




---
As part of a project dedicated not only to depicting the "human condition as reflected through remote connection" but to also benefitting artists and charities, record label Mexican Summer presents the Looking Glass series. Adhering to what Mexican Summer considers primary tenants of their label, the project has so far offered eleven entires all from a variety of experimental and adventurous artists such as Ariel Pink, Matchess, Kikagaku Moyo, and for the purposes of this piece, Mary Lattimore. This series of singles was created to showcase and represent art and experimentation during quarantine.
Lattimore, who is a classically-trained harpist, has been consistently releasing music since 2013's The Withdrawing Room– an album of experimental and ambient harp compositions. Since this time, Lattimore has gone on to work with artists like Mac McCaughan from punk band Superchunk, Thurston Moore of Sonic Youth, and Kurt Vile. While Lattimore's compositions run the spectrum from expansive and improvisational to condensed and more succinctly orchestrated, there is always an edge of sonic progression and creativity. On "Dreams from the Kelly Pool," the ninth entry from the Looking Glass series, Lattimore is joined by guitarist Paul Sukeena for an equally composed ode to summertime.
From an Instagram post on the Mexican Summer account, Lattimore describes how the Kelly Pool was important to both artists. "We both lived in Philadelphia for a long time and would spend summers in the Kelly Pool in Farmount Park, this beautiful Olympic-sized swimming pool which was open to the public but still never crowded."
Considering their joint connection to this common space, the duo, unsurprisingly, offer a track that feels like a mutual dream between them; one that takes on the quality of their joint nostalgia that begins and develops both freely and organically.
From the beginning, Lattimore's harp establishes the harmonic structure with a reverberating and repetitive progression that slowly morphs and expands for the duration of the song. The emphasis of ambient and droning music is not necessarily progression, but development, and both artists are aware of how to combine their talents to form what sounds like a singular entity.
While the harp provides the initial background of the song, Sukeena's guitar work is a layer of shimmering drone and harmony that weaves through the song in a collage of swells and echoes.
"We have been reflecting on our time in both Philadelphia and Los Angeles and have been making music together, so our thoughts have been drifting to the memories of past summers not restricted…The song was made for that kind of summer feeling."
These two artists, who are now neighboring Philadelphia-to-LA transplants, have found a common ground, not only as people with a joint affection for a public pool, but as artists capable of binding their abilities as one. "Dreams for the Kelly Pool" is a thoroughly enjoyable listen into two people's admiration of and hopes for simpler summers.
— —
Stream: "Dreaming of the Kelly Pool" – Kelly Lattimore, Paul Sukeena 
[bandcamp width=100% height=120 track=2668287724 size=large bgcol=ffffff linkcol=0687f5 tracklist=false artwork=small]





— — — —
? © Robbie Lewis
:: Today's Song(s) ::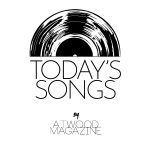 ---
:: Mary Lattimore ::