Burs' newest single "Is This Thing On" is a dreamy, melodic, and spacious offering that observes the dilemma of living life through a screen.
Stream: "Is This Thing On" – Burs
---
For all the ways in which the internet and social media and smart phones have been able to connect people, it's hard to feel like there isn't some element of distance and disconnect that remains. Glass screens and a lack of physical interaction have proven to be difficult hurdles to jump when it comes to relaying thoughts, ideas, or feelings. While the internet, and all that is associated with it, are channels for individuals to talk and share, that doesn't necessarily mean everyone is there to listen or understand. Life through a screen, as it is, is something that Atwood Magazine artist to watch Burs, a four-piece from Ontario, thinks quite a bit about on their newest single.
Atwood Magazine is proud to premiere "Is This Thing On," Burs' newest single, independently out Friday, November 27, 2020.
A microphone ear
A payphone scream
I pay for these long distance calls
Speak on the line
A trick of mine
To translate
Somebody's words into someone else's fate
Just by the title alone, given the lack of appropriate punctuation, the group seems to be expressing the idea that the feeling of not being heard or connected with isn't so much a question anymore, but a general state of being. Though the group explores this idea of separation, they, vocalists Lauren Dillen and Ray Goudy, never sound despondent rather, cautiously optimistic. At the very least, Burs suggests they could be persuaded to keep going with the proper company.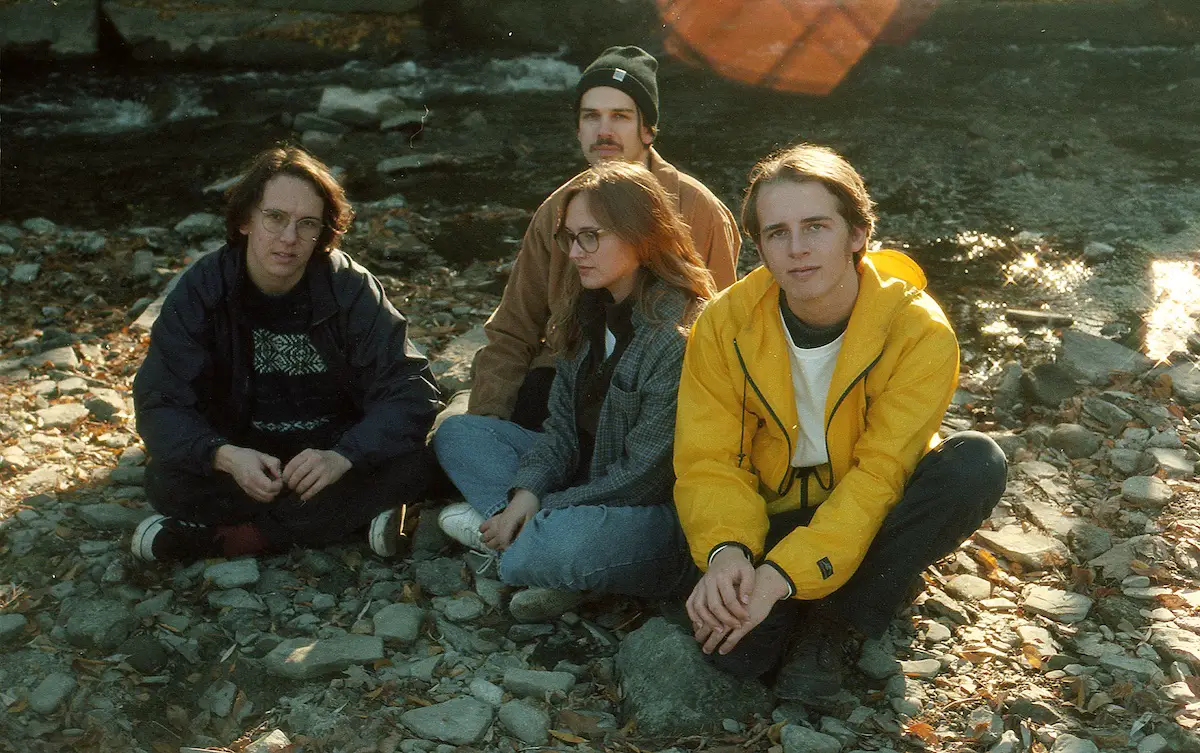 I'm not sold
On getting old
I'm not so convinced
But you could talk me into it
Musically, the group construct the arrangement in a way that feels spacious, roomy, and segmented. While the composition is not cold or isolating, it does, at least early on, give the listener the feeling of being detached or alone. The track opens with a melodic acoustic guitar and vocal harmonies before the rest of the band enters to maintaining a fairly subtle accompanying role. Gradually, the band and the sound being to incorporate more fully, and the texture, which was at once shimmering and reverberated becomes ever more so slightly distorted and fuzzy. It is a nice contrast to the overall and mostly dreamy nature of the song.
Burs manage to address the isolation through not being heard in a way that is straightforward, candid, and with a creative attention to detail.
— —
Stream: "Is This Thing On" – Burs
— — — —
? © 2020
:: Stream BURS ::
---