Music documentaries allow for a musician's craft to be remembered while introducing them to audiences that may not have known about them otherwise.
---
"And it feels as though I've seen your face a thousand times / And you said you really know me, too, yourself," sings Michael Jackson in "This Is It," the posthumously released single coinciding with its eponymous documentary. The documentary, released in theaters seven months after Jackson's tragic passing at age 50 in June 2009, follows the King of Pop as he rehearses for his farewell tour – This Is It – up until just days before his untimely death. The film showcases Jackson's meticulous professionalism and attention to detail, and how, despite his tumultuous public life, he remained a musical powerhouse who was respected by artists, dancers, and crew alike. The documentary serves as a beautiful final chapter for a man whose life in the spotlight first began four-and-a-half decades earlier at the tender age of 5.
Music documentaries like This Is It categorically represent so much more than the stories they tell; rather, these films keep the pure spirit of an artist alive, perpetuating their music as well as the mystique that shrouds their iconic status. These documentaries allow for a musician's craft to be remembered while introducing them to audiences that may not have known about them otherwise. This Is It, 9 years after its release and nearly 10 years after Jackson's passing, continues to preserve the King of Pop's significant legacy, and showing exactly who the fraught, yet incomparable man was.
More recently, Netflix's Remastered series examines infamous and unsolved musical events, offering insights to the mysterious unsolved death of Run DMC's Jam Master Jay and the attempted assassination of Bob Marley. Both docs are deeply rooted in politics, scrutinizing the sociocultural events happening around them. And while these documentaries focus primarily on the tragedies that befell these artists, they still remain wholly ingrained in their musical output, acknowledging the importance that each artist had for their specific genre and movement. Both Bob Marley and Jam Master Jay impacted the times in which they lived in unparalleled ways, immortalizing their legacies as some of the all-time greats.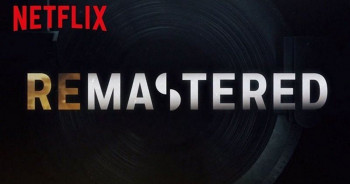 Storytelling and music go seamlessly hand-in-hand. Lyricism within a song often explain an artist's inner monologue, and the same could be said for music documentaries that tell specific stories of these artists. This is true, too, for music films that don't necessarily count as "documentaries;" films like Bohemian Rhapsody and Jersey Boys tell the "true" stories of artists (Queen and The Four Seasons, respectively), while still perpetuating their cultural impact and introducing their timeless music to fresh audiences. These films, while occasionally taking creative liberties so as to move their plotlines along, still maintain the true essences of these artists and equally preserving their legacies just as documentaries do.
Music docs and films offer true, beautiful, and sometimes tragic glimpses into the lives of musicians whom we as audiences have come to love so dearly. They allow audiences to reintroduce themselves to these artists and recognize and remember the significant impacts that they have had on our cultural society. And while these stories may seem niche to some, their everlasting influence will nonetheless remain unmatched.
— — — —