An intimate heartache brought to life in stirring song, "Caffeine" finds Fly By Midnight and Shoffy teaming up to deliver a groovy, restless alt-pop indulgence.
Stream: "Caffeine" – Fly By Midnight & Shoffy
---
Inability to concentrate or sleep, mood swings, bloodshot eyes: These are the symptoms of a caffeine overdose, and the symptoms of a helpless romantic caught in infatuation's grasp. An intimate heartache brought to life in stirring song, "Caffeine" finds Fly By Midnight and Shoffy teaming up to deliver a groovy, restless alt-pop indulgence.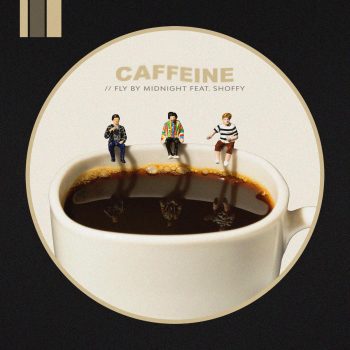 Bloodshot eyes
No I can't focus
Since I let you in
Ever since I let you in
Every high
Like a crashing ocean
It's been sinking in
Ever since I let you in
Atwood Magazine is proud to be premiering "Caffeine," an exciting new collaboration between New York born and LA-based indie-pop duo Fly By Midnight and Los Angeles-based singer/songwriter and producer, Shoffy. Atwood Magazine previously hosted a conversation between Fly By Midnight's Justin Bryte and Slavo back in 2017, using the intimate interview to go behind-the-scenes on the band's euphoric and warm single, "Malibu."
The past three years have been good to Fly By Midnight as the duo continue to grow and hone their skills; March 2018's New York Nostalgia was quickly followed by that November's Rerunning, which was followed a year later by 2019's Happy About Everything Else… Each of these long-form releases is packed with melodic contours and vocal excellence – two qualities that have been true to Fly By Midnight since their very start.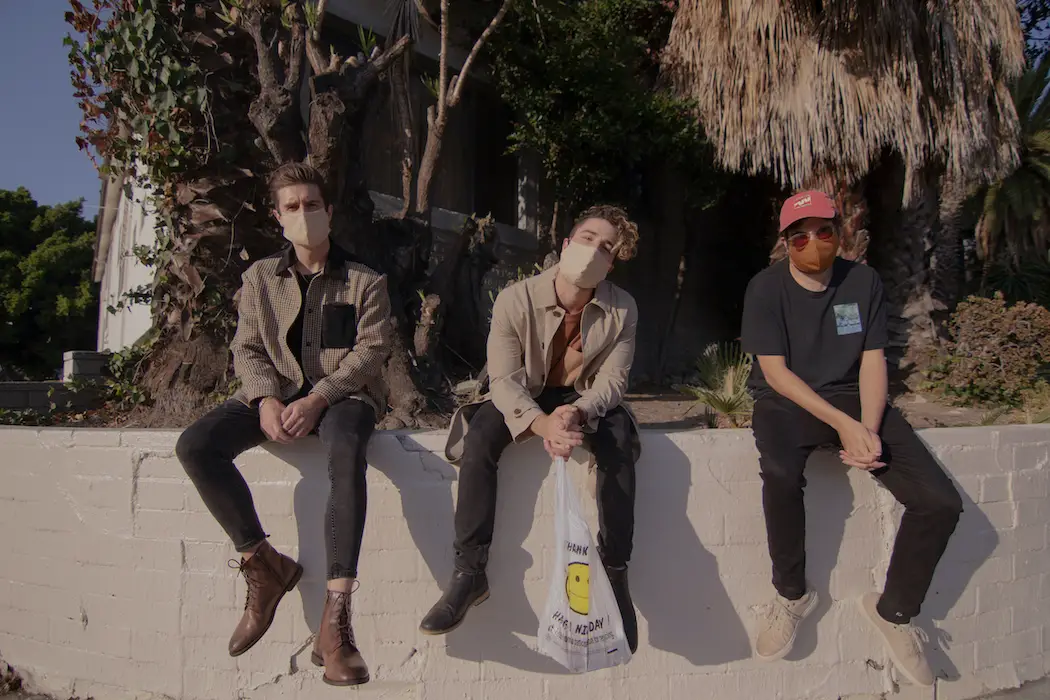 "Caffeine" epitomizes the group's artistry, adding to the mix a seductive tale of intoxication, longing and desire. The trio of Bryte, Slavo, and Shoffy develop from the ground-up an instantly relatable outpouring of affective emotion as they tear their hearts out to wear on their sleeves. The pre-chorus and chorus exemplify these tangible feelings, finding the artists basking in this dark, familiar territory:
Thinking in circles
When we're not together
If I let you go I'd be better
I don't know what I'm chasing
I'm smoking I'm pacing
Hours go by like forever
Now I'm like
I want you
It's way too late
I'm restless
I'm wide awake
Every time I lay down I can't sleep
You're keeping me up I'm like
"We've wanted to write a track named "Caffeine" for a while now since staying up late hours in the studio is a big part of our DNA," Fly By Midnight tell Atwood Magazine. "Relating the effects of coffee to the feeling of being up all night over someone felt like a fun spin on a narrative a lot of people can relate to. After recording it, we thought it would be really cool to bring on a male artist to feature which we hadn't done before. We're personal fans of Shoffy and were stoked when he agreed to collaborate on it."
For his part, Shoffy was just as excited to work with Fly By Midnight as they were to work with him: "I immediately gravitated toward the track when I first heard it," he explains. "Catchy melodies over really nice synths and a groovy beat. Cut a verse at my home studio, and then linked up with the guys for a socially distant shoot and music video. The video was a lot of fun – got to play a pizza delivery guy and dance on top of a pickup truck, so not a bad day. The '90s concept for the video really fits the song, and I hope it brings people a little light in this crazy year."
"Caffeine" is intense: Heartache has never felt so energizing and alluring as it does on Fly By Midnight and Shoffy's collaboration. The vocalists' performances are relatable and vulnerable, melting into an effervescent soundtrack full of compelling pulses and cool, entrancing licks. It's a sweet and sleep alt-pop banger wrapped in a romantic package. Stream the new single exclusively on Atwood Magazine!
— —
Stream: "Caffeine" – Fly By Midnight & Shoffy
— — — —
? © 2020
:: Listen to Fly By Midnight ::
---