Some moments in life paralyse you. Be it for the good or bad, there are times when you find yourself so awe-struck by an occurrence that you can't think, speak, or move, and so just remain still. How you deal with its aftermath is, however, of the most importance – do you fight back or trust time and wait for it to pass? The Japanese House explores one of those moments in her new single "Face Like Thunder." After having released two EPs in 2015, Pools to Bathe In and Clean, Amber Bain returns her first single off her new EP Swim Against the Tide, set to be released on November 11th.
Listen: "Face Like Thunder" – The Japanese House
---
The Japanese House reveals a brighter sound than that of her first EPs in "Face Like Thunder," where she dwells upon a quarrel with her loved one. The song starts off mysterious, seemingly reintroducing us to The Japanese House after almost one year without any new songs, with a gradual build up that leads us to Bain's voice.
I couldn't speak
So I slurred
While I looked for a word but
You left just before I could find it
I sat by myself and
I stared at the pictures of you on the wall
The track opens describing a moment of vulnerability. Bain finds herself at a loss for words after a possible argument, and regretting what just happened she stares at the pictures of her loved one in longing. Her loneliness is also connoted when she mentions she sat "by [her]self", and is emphasized by the following line:
I kissed the floor curled up in a ball
There's nothing coming out of my mouth
So I said nothing at all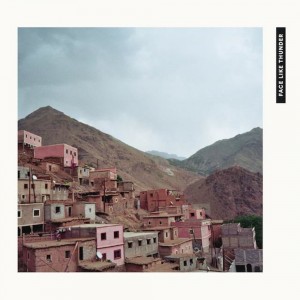 When she says she's "curled up in a ball", Amber shows the listener the extent of her vulnerability as she finds herself in a fetal position, typical of someone who is small and fragile. She remains silent, which may be seen as her shock at the extent of the argument she just had.
Bain breaks free from her previous state of mind in the chorus, where she recognizes her lover's "face like thunder" but asks him to "stay still 'til [she] say[s] it's over" (a lyric which may be seen as a reference to her song, Still). It's in the chorus as well where the song explodes and the guitar, Bain's signature instrument, is first heard, signalling she's taking control of the situation.
So you'll keep dragging your body through life by the hair
So you can say that you've been somewhere
And you don't care how you're received
You're sentenced to death and you can't be reprieved
The second verse shows her voice less disguised and louder than it was in the first verse, her words more forceful and indicative of someone who wants to repair what was broken. She recognises her guilt, speaking of a death sentence, and of the possible pain she's inflicting on herself and other people ("keep dragging your body through life by the hair"), but the verse's strong and louder melody shows the listener she is determined to change and is no longer the weak and fragile person who opened the song. Her honesty is also transmitted in the fact that, different to her previous EPs and the start of the song, Amber's voice is heard more clearly from this moment on in the song, giving the listener a better sense of who she really is.
Say sorry for a while, for a while, for a while?
You know I didn't mean it
I said something terrible and I tried to redeem it
I can be so cruel although I don't seem it
Bain's ultimate redemption comes in the bridge, where she reveals she didn't mean what she said but admits that sometimes she can be cruel. The guitar also overpowers this part of the song, again showing her strength and control of the situation and possibly indicating that her apology is as wholehearted as can be. It turns out to be this apology that brings the song and argument to their resolution, after the chorus is repeated and the same mysterious beats which opened the song make their return, but now in a brighter tone, suggesting everything was solved in the end.
"Face Like Thunder" is an exploration of human emotion and the dynamics of forgiveness and pride. Having been taken aback and broken down, Amber Bain suffers until she decides to fix the situation which left her in such a frail state. Letting go of her pride, she realises that the path to resolution is honesty and a determination to succeed. By admitting her mistakes and realising she was almost reaching a point of no return, or a death sentence, Bain is then granted forgiveness, and so succeeds. The track also explores a relatively new direction for The Japanese House, one with a brighter sound and more transparent lyrics, and it leaves us all eagerly counting down to November 11th when we'll finally be able to hear the rest of this chapter of The Japanese House's story.
— —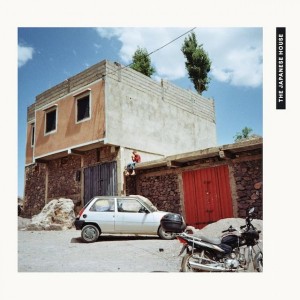 :: The Japanese House :: US tour dates ::
11/21 – Boston, MA – Great Scott
11/22 – Brooklyn, NY – Baby's All Right
11/25 – Washington, DC – DC9
11/26 – Philadelphia, PA – The Foundry
11/28 – Toronto, ON – Horseshoe Tavern
11/30 – Seattle, WA – The Sunset Tavern
12/1  – Vancouver, BC – The Cobalt
12/3 – San Francisco, CA – Rickshaw Stop
12/4 – Santa Ana, CA – Constellation Room
12/5 – San Diego, CA – House of Blues Voodoo Room
12/7 – Los Angeles, CA  – The Echo
:: Watch: "Face Like Thunder" – The Japanese House ::