Kim Petras' Broken Tour is the perfect demonstration of Petras' star power: a fun, energetic, queer, and delicious night made for anyone and everyone and led by an artist that's at the best point of her career so far.
— —
Walking into Philly's Theatre of Living Arts on Monday, June 17th, is difficult. Past the ticket and bag checks and box office, huge groups of people crowded the floor of the dark venue, some getting drinks by the bar with their friends, most making their way into an already tightly packed GA pit for a dance party. DJ Mazurbate was onstage warming up the audience, playing hits like Britney Spears' "I'm a Slave 4 U" and Charli XCX's "I Got It".
It is hot, stuffy, and sweaty to the point where you could basically see the sweat particles floating in the air in front of you. The TLA seems more like a glittery greenhouse being used as a party setting than a venue that was putting on a show. Nevertheless, the energy in the room is electric, and there is a singular kind of unity in this crowd. Everyone, regardless of gender, age, sexual orientation, or any other demographic,is here to have a hell of a good time.
Mazurbate closes his set with the Gen Z anthem "Party in the USA", leaving the audience ready and thrilled to welcome the headliner of the night, Kim Petras. With the stage empty, all you can see are pillars that look like they belonged in the ruins of a Greek temple. One of them has the words "Woo Ah!" written on it in bubble letters, subverting any expectation you had that the show might invoke the Ancient Greeks and their mythology and tragedies.
When the lights go down, a robotic voice straight out of Siri or some variation of Black Mirror took over. It welcomed fans to the Broken Tour, and "woo ah!"ed its way into a countdown, heightening the tension in the room as fans waited for Petras to step onstage. An explosion of pink light later, Petras appears wearing huge black shades, a buttoned up white blazer, and sneakers. She sports the hairstyle that allowed her fans to call themselves Bunheads. "Got My Number" starts and from this moment on, the TLA becomes a party.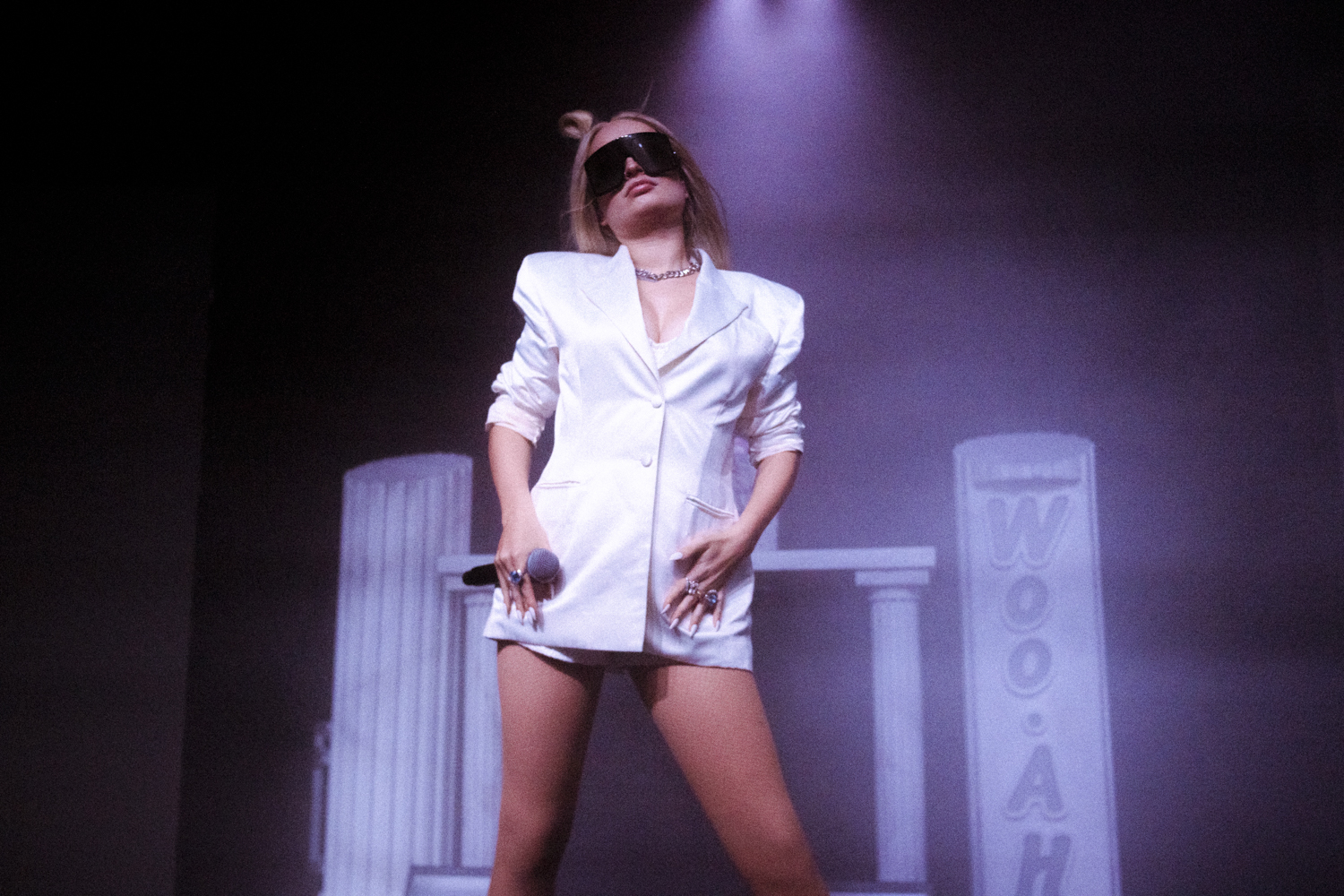 LA-themed "Hillside Boys" and "Hills" follow, and Petras' playful and sassy onstage persona is fascinating and entertaining to watch. She commands the stage and the crowd, with a confidence that isn't typically found in someone who's playing her first ever headline show in Philadelphia. Every song that goes by, she strips a part of her clothing – shades gone, blazer unbuttoned and then removed to much of the crowd's cheers – to reveal a white lace romper.
Petras loves addressing the crowd, recognising the warmth and love they're emanating/ "Some of you waited in the rain this morning, your dedication jumped out" the star said in between songs, incorporating Twitter language into everyday, real life. Recognising the escalating temperature in the room, she goes "It's fucking hot in here, thank you for sweating with me" before introducing new single "Broken", the first released off her project, Clarity, out on June 28th.
For "All I Do Is Cry", Petras gets down on her knees to sing at eye-level to the fans in the front row. It's a touching and beautiful moment only six songs into her set. After the song is over, she leaves the stage and it goes dark again.
"O m E N", the intro song off Petras Halloween-themed EP, Turn Off the Light Vol. 1, begins, bringing a new and darker atmosphere to the venue. It is received by ecstatic screams from the crowd. Just like on the EP, it leads right into "Close Your Eyes", and Petras re-appears donning a black outfit. The lights onstage are darker, red and blue, no front and white light like on the first part of the set, and all of a sudden the TLA becomes a haunted dance party. Kim Petras is the queen of darkness, and owns this side of her, more comfortable than ever on that stage.
By the start of the second act, you notice that while this is a concert, so much care, thought, and resources was put into realising Petras' vision for the tour that what you're witnessing is more than a show. It's a visual representation of Kim Petras' career so fair, aided by projections, outfit changes, interludes, and Petras' extrmely dedicated fans who've been with her from the start. "Personal Hell", released three days before the show, is belted by the crowd in unison. This could be cult, and if it was, it'd be the best and most fun cult possible.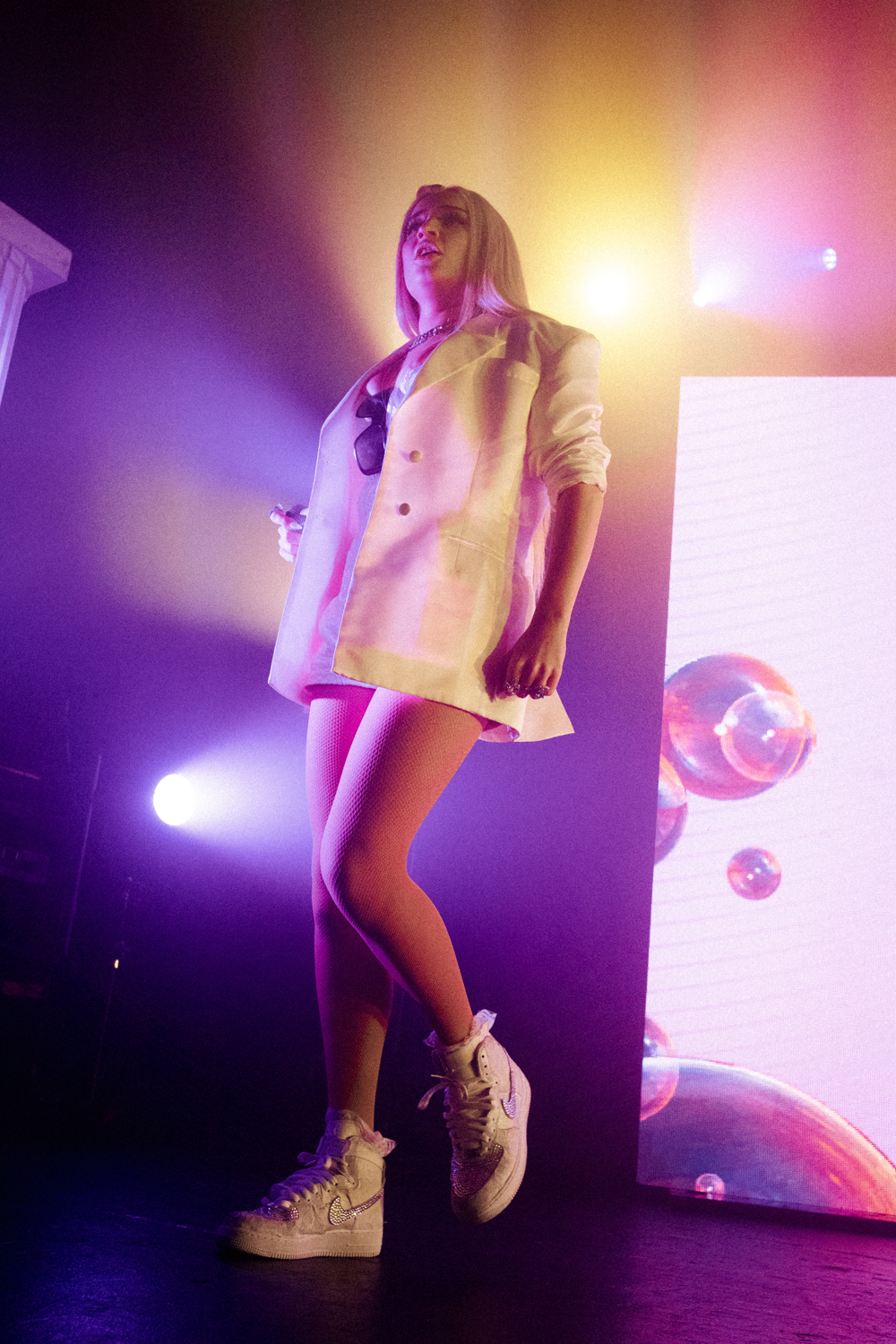 For the third act, Petras chooses a metallic blue outfit. Prior to her entrance, "Woo Ah!"s are played, almost as if checking the audience's pulse to see if they're still there (they are, and they're loud). Throughout the night, "Woo Ah!" becomes Petras' Marco Polo, an inside joke and game she plays with the audience, allowing for interaction between fan and artist, but also a check of everyone's vital signs – say "woo" and they'll respond "ah!" they're alive, they're here, they're with you in the moment.
She belts out "Slow It Down" and "Do Me", followed by a remix of "All the Time", turning this part of the show into the sexiest and cheekiest one. The waterfall projected behind Petras during "Do Me" is smart and funny. And then she gets confessional: "I love writing pop songs because I hated going to school. [Pop songs] made me feel like I could forget all of my problems, so I made it my life goal to make songs that can make people forget about their problems". SOPHIE-featuring "1,2,3 dayz up" comes next, providing the crowd with just the catharsis they needed. At the command of Petras, everyone gets down and jumps, happily obliging to whatever is asked of them.
"This is the song that started it all for me, that put me on the map, that made me the 'brand new pop girl'" says Petras, affectionately mocking journalistic language before the delightful "I Don't Want it at All". She closes the show with this, declaring "I will never forget this show".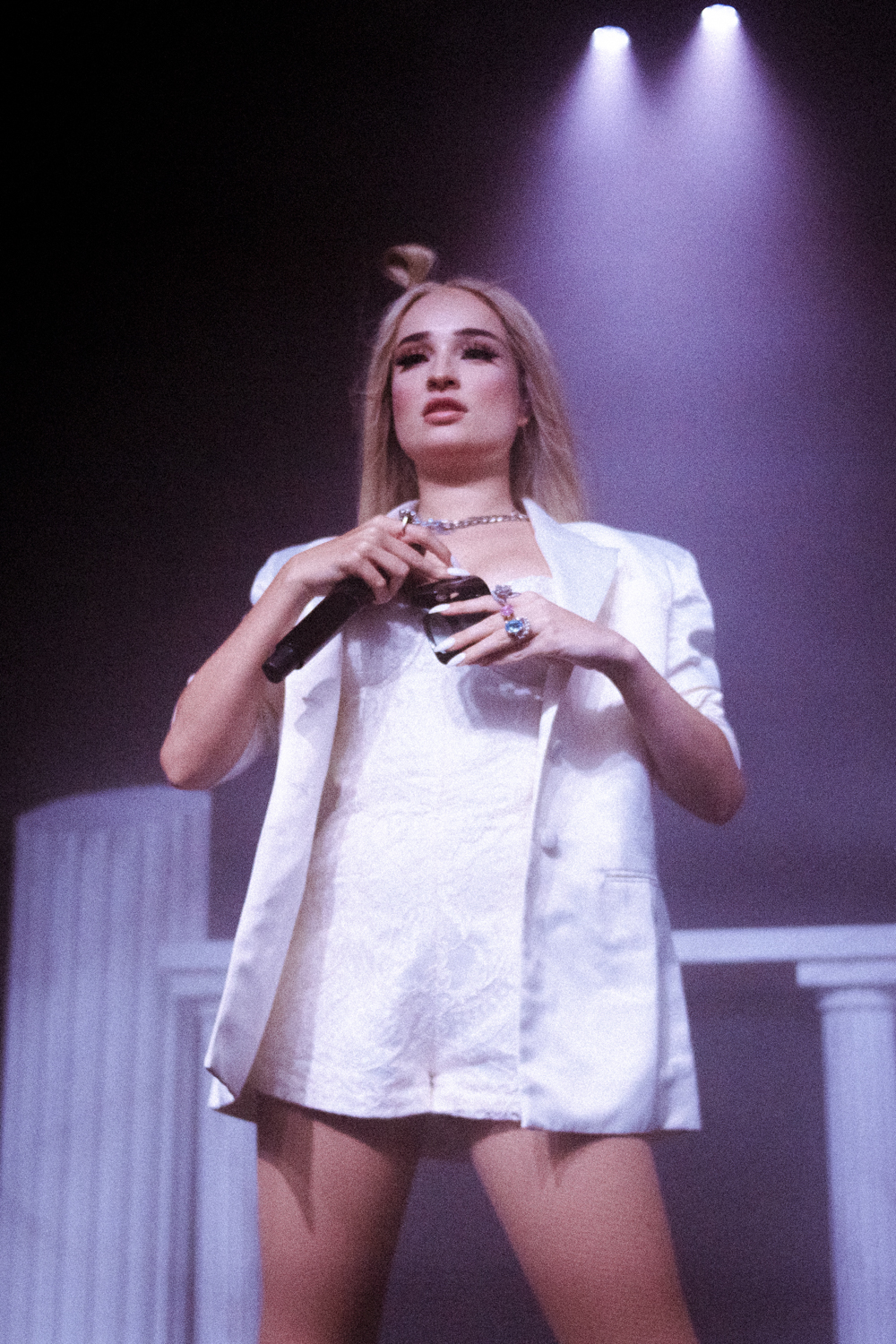 Only a few minutes pass by and Petras returns for the encore to an even more enthused crowd, singing "Heart to Break" before ending the night with "Sweet Spot", a song that leaves everyone even more energised than they were before. It's the perfect send off, keeping the fun and club-like atmosphere of the show alive long after Petras has left the stage.
The Broken Tour is the perfect place to celebrate and have fun. There wasn't one person who wasn't dancing, or one who didn't know every lyric to every song. Considering it's Pride Month, it's hard to think of a better way to spend a Monday evening than at a Kim Petras show, celebrating pop music and people in all of their shades. It was a night of transcendental joy, pride, celebration, and fun.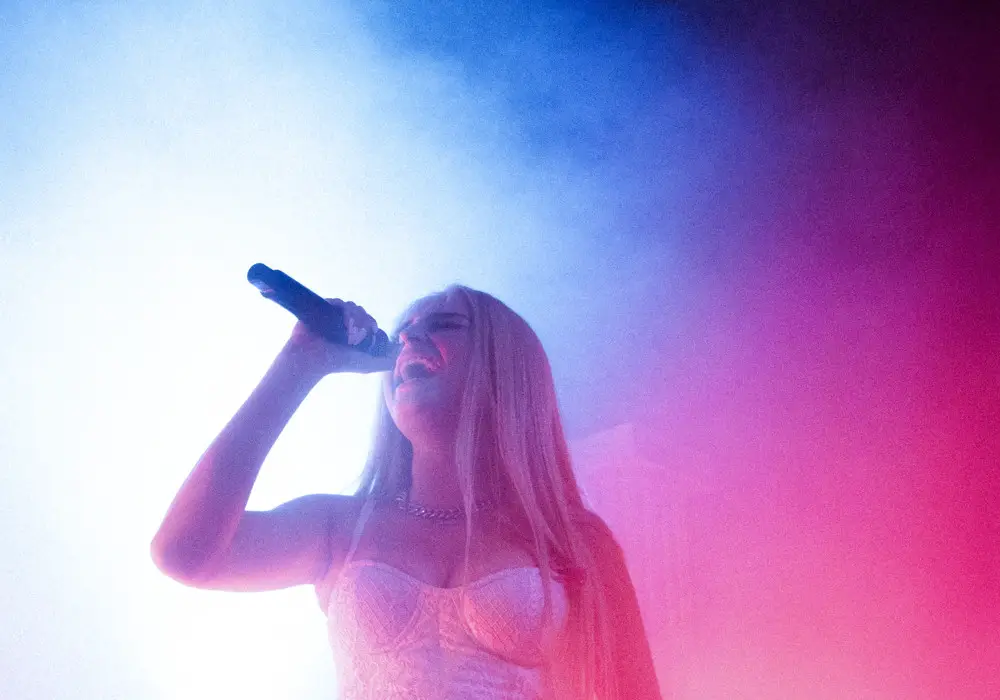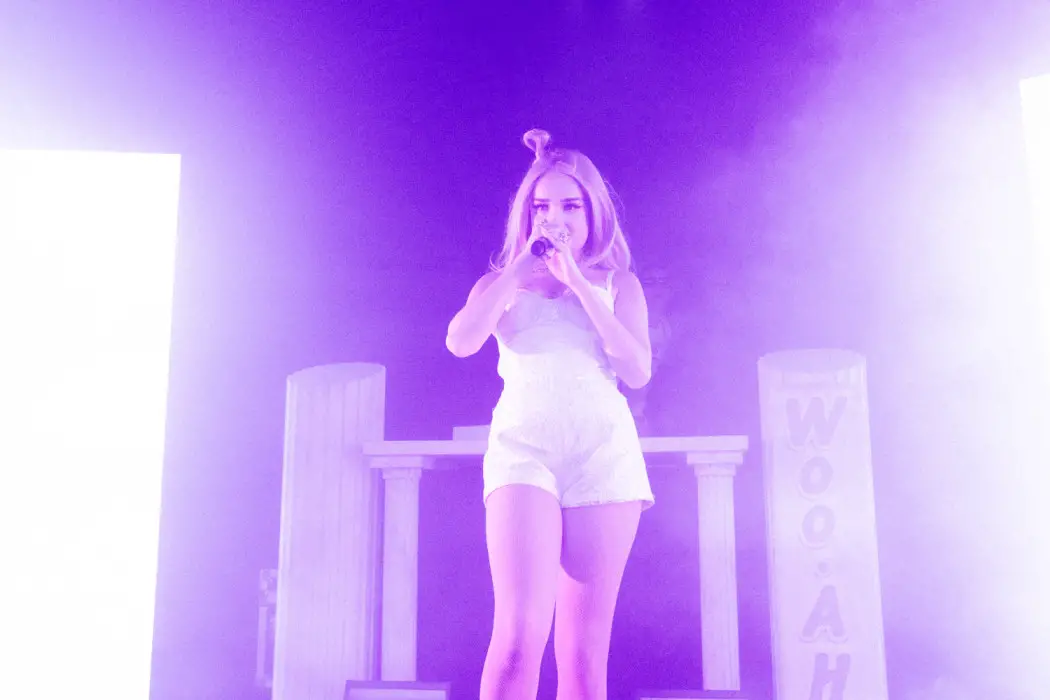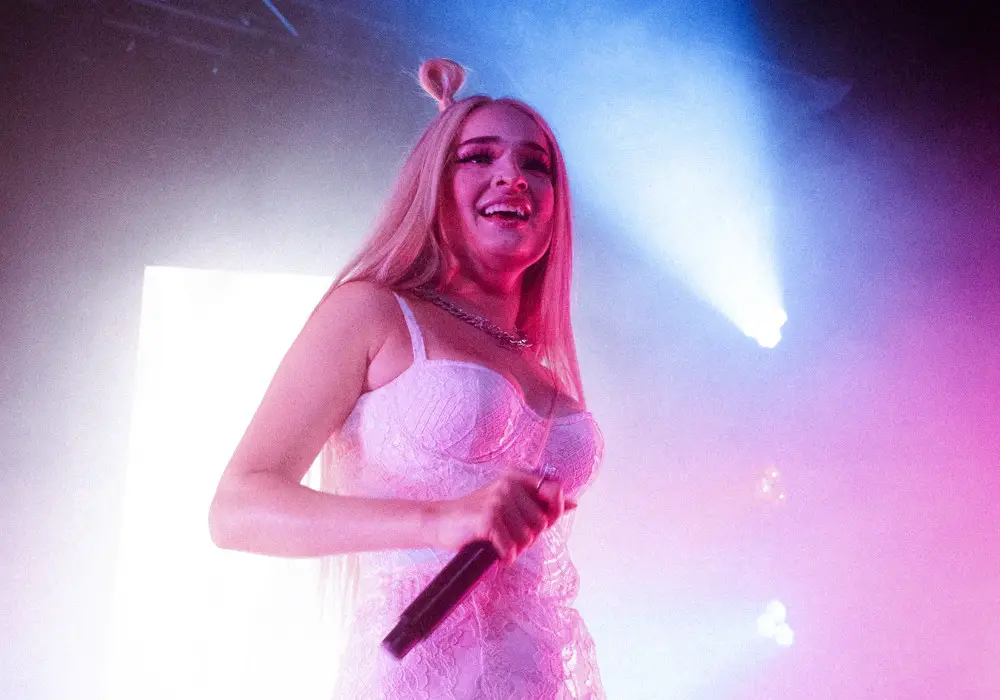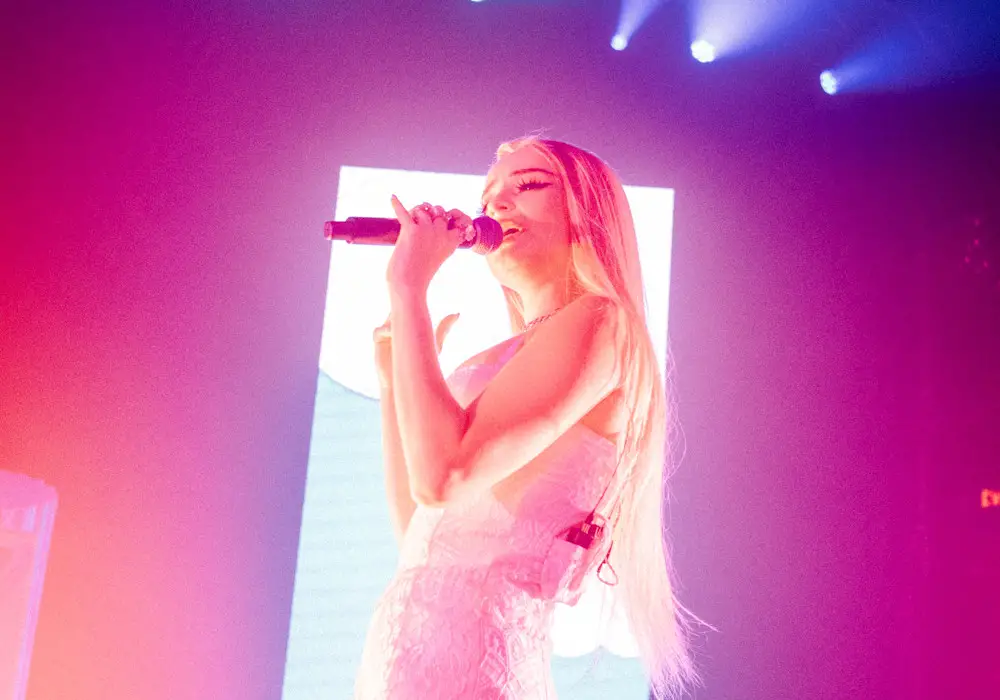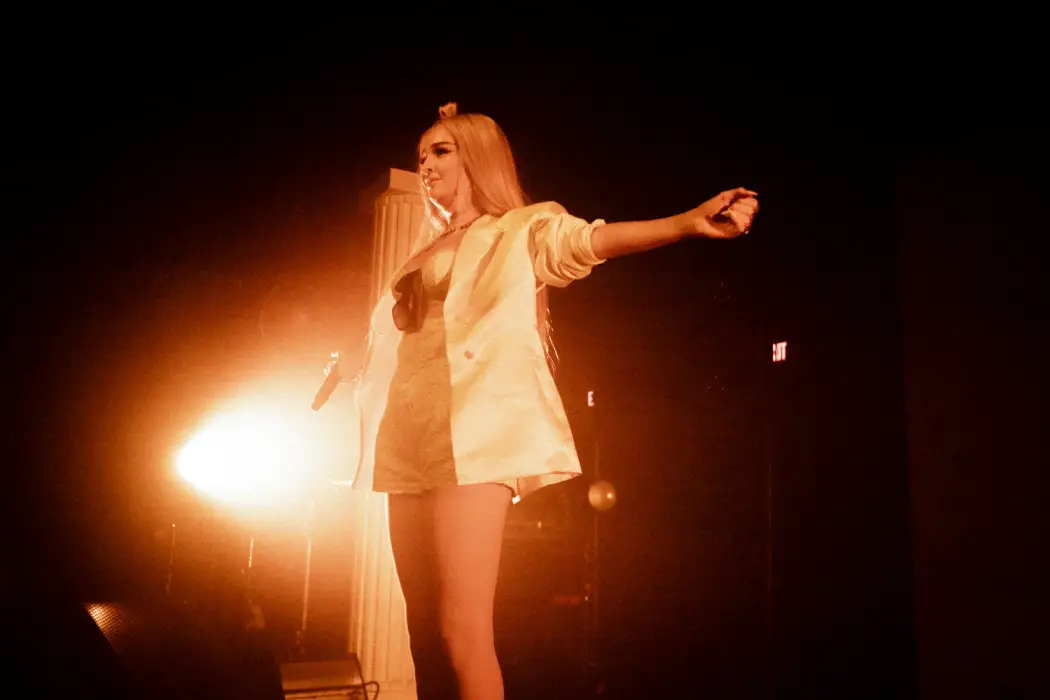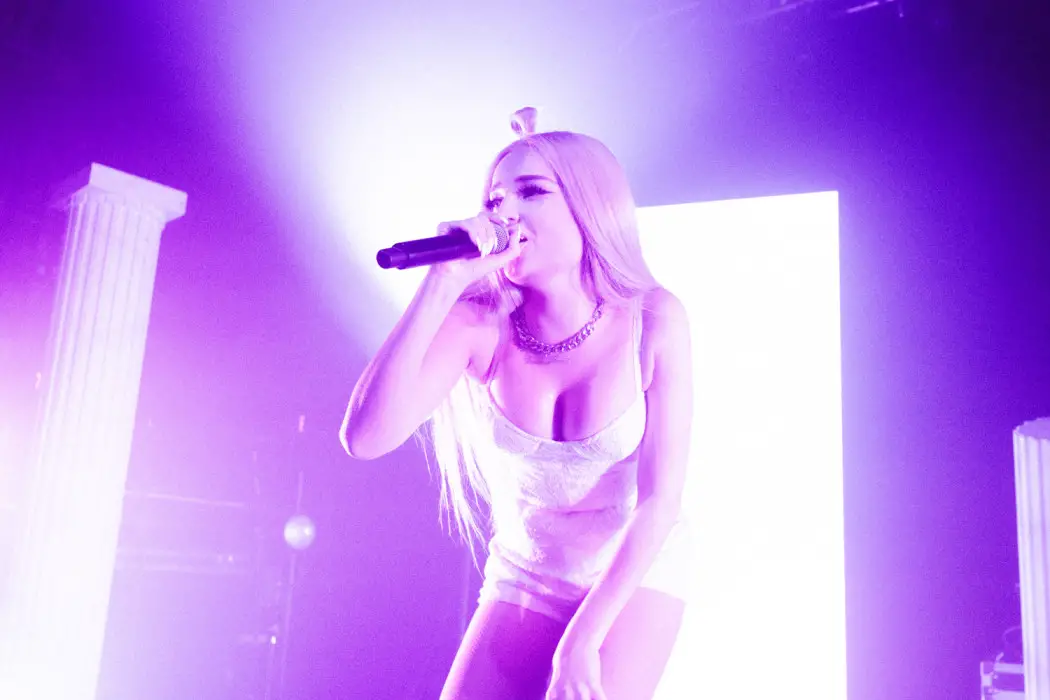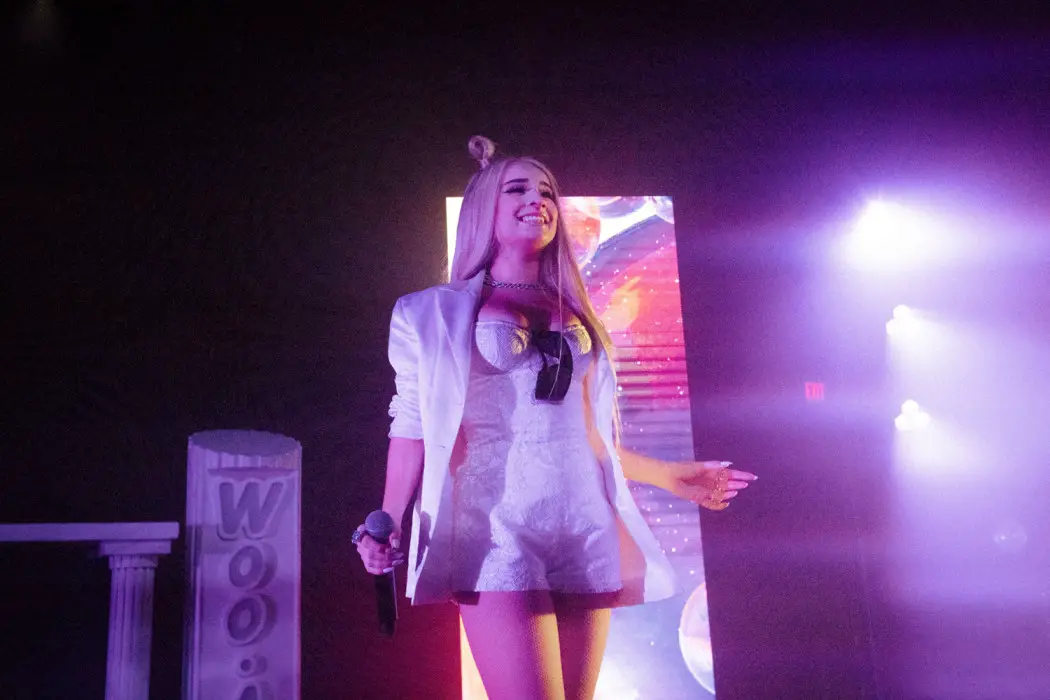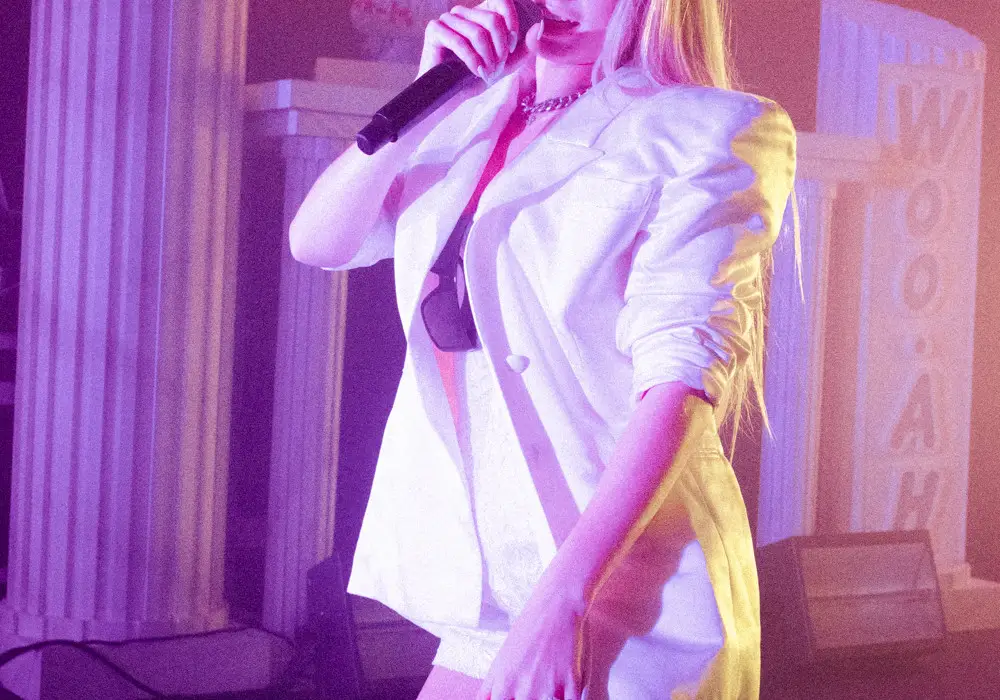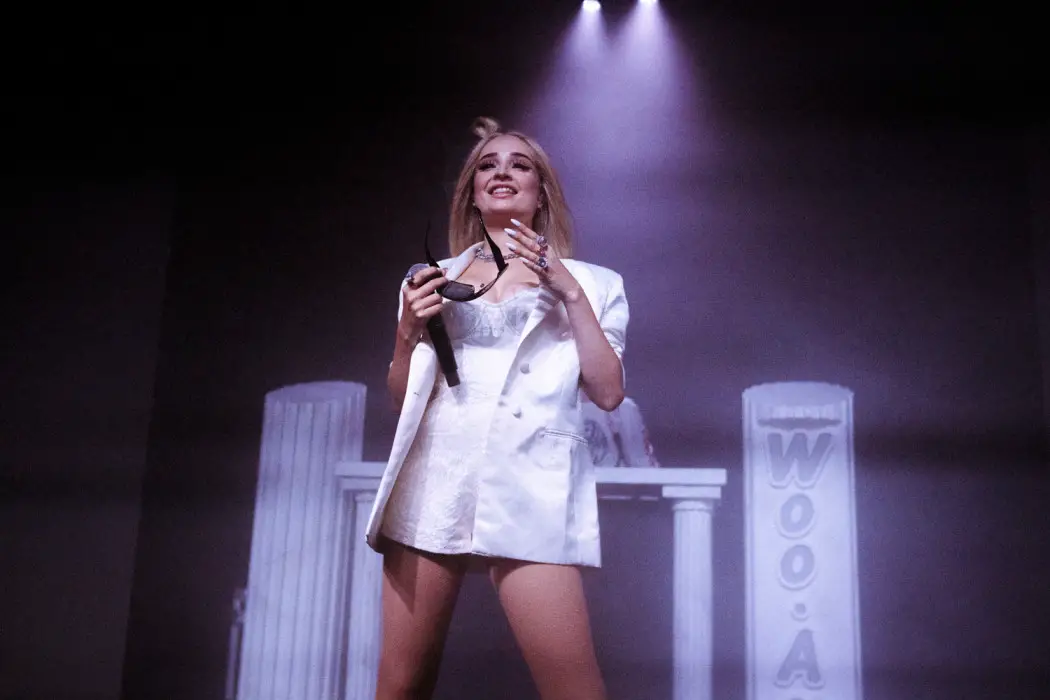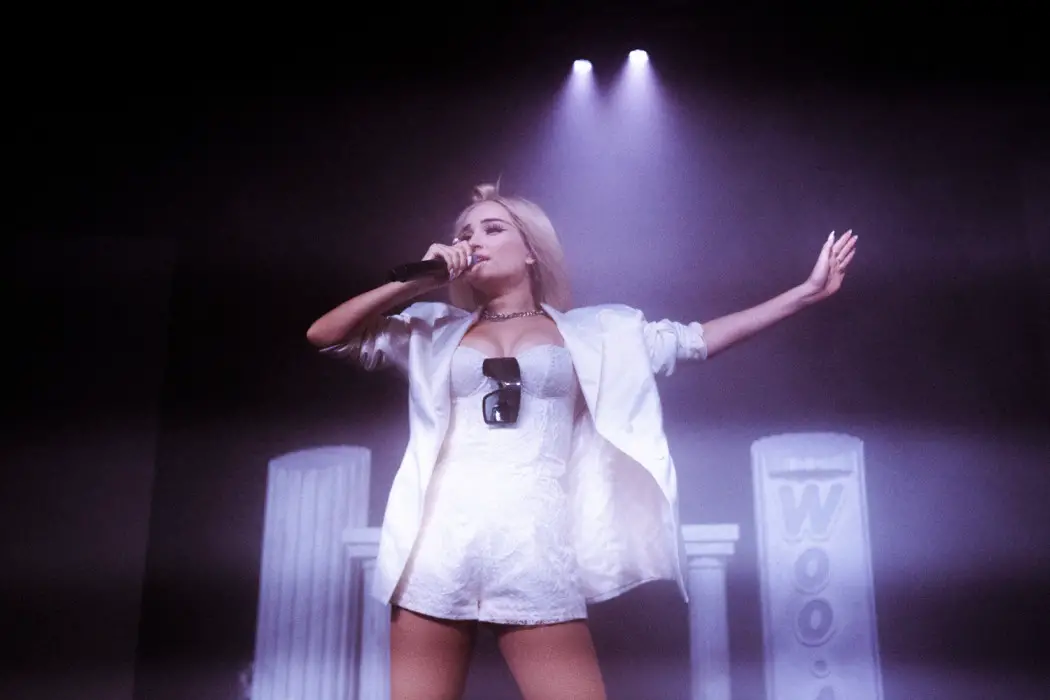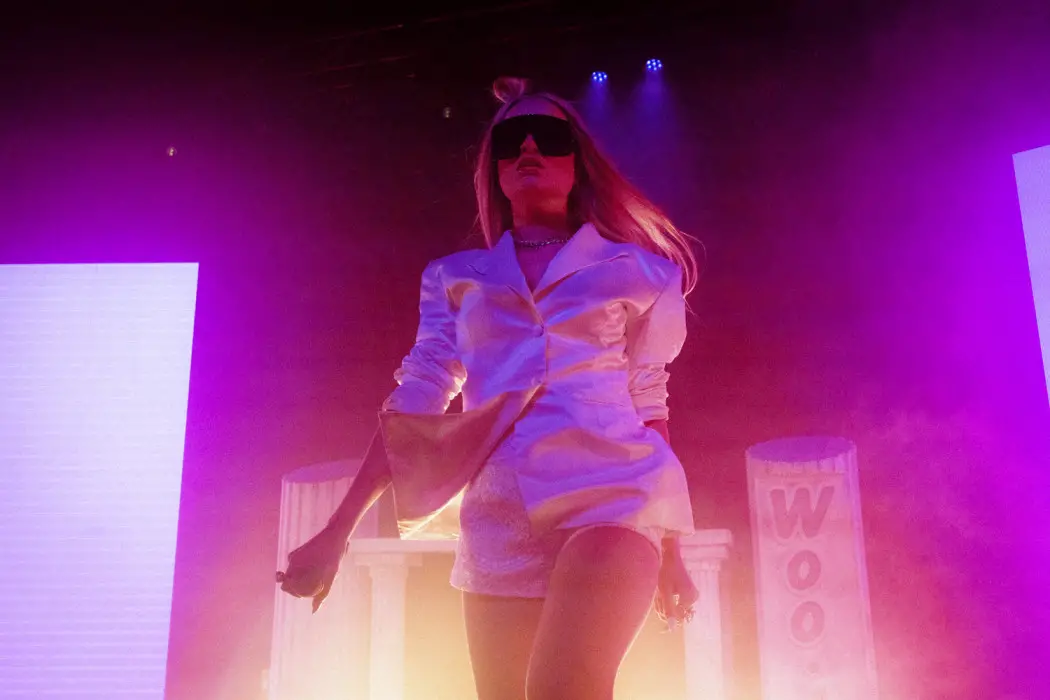 — —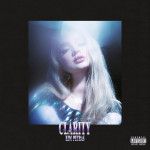 ?© Nicole Almeida
:: Stream Kim Petras ::