The Academic's Craig Fitzgerald talks about the band's evolution, their sensational new singles "SUPERLIKE" and "Aftertaste," the joy of touring, and more!
Stream: "Aftertaste" – The Academic
---
Hailing from Ireland, indie-rock quartet The Academic have ticked off some career milestones that most bands can only dream of. Their sensational debut record, Tales from the Backseat, rocketed straight to the top of the charts in their native Ireland upon release. While on the live front, the band have built an impassioned and devotedly dedicated following, which has allowed them to sell out colossal shows like one at Dublin's 5000 capacity Iveagh Gardens.
While it's often pretty hard to comprehend the sheer enormity of such huge gigs like Iveagh Gardens, The Academic are no stranger to playing huge stages, having supported the likes of The Rolling Stones, Cage The Elephant, and Pixies. Having proven their ability to warm up a crowd filled with punters who aren't familiar with their music, The Academic swiftly graduated to selling their own shows in the UK, Europe and further afield. The infectious energy, originating from adolescent energy and angst, that's embodied within their debut album Tales From The Backseat beautifully translates into a live-setting, with band's exuberant dynamism whipping their adoring crowd into a frenzied hysteria.
Tracks like 'Different', 'Bear Claws' and 'Why Can't We Be Friends' perhaps best exemplify their debut album, with The Academic's winning combination craftily catchy vocal hooks and animated instrumentation proving to be irresistible. Sonically, their debut isn't overcomplicated, but it's the band's unparalleled ability to exquisitely distill the exhilarating and transformative experience of growing up through scintillating guitars and defiant drums that truly sets them apart.
After the tremendous success of their debut record, The Academic returned in 2019 with the effervescent "SUPERLIKE." Upon first listen, for fans of their earlier work, "SUPERLIKE" proved to be slightly shocking, but it didn't take long for them to warm up to the track's enthusiastic buoyancy. Next, The Academic unleashed "Aftertaste," which saw them infuse '80s pop influences in their own trademark style, with the end result being utterly engrossing. Slick synths, Craig Fitzgerald's welcomingly warm vocals, and lyricism drenched in whimsical romance all intertwine to create one of The Academic's finest tracks yet.
Today The Academic have unleashed an inventive stop motion video for "Aftertaste," which beautifully taps into the song's jovial spirit. Directed by London-based filmmaker Eno Enofiok, the video chronicles an array of dating missteps in an amusingly whimsical way. The performances from the two actors in the video are masterful, perfectly encapsulating the exhilarating excitement of young romance in a compelling fashion. Like the band themselves, the video encompasses a delightful amount of inventive spirit, making it an extremely exciting and engaging watch.
Atwood Magazine spoke with the Academic's Craig Fitzgerald about the band's evolution, their sensational new singles, the joy of touring, and more!
Watch: "Aftertaste" – The Academic
---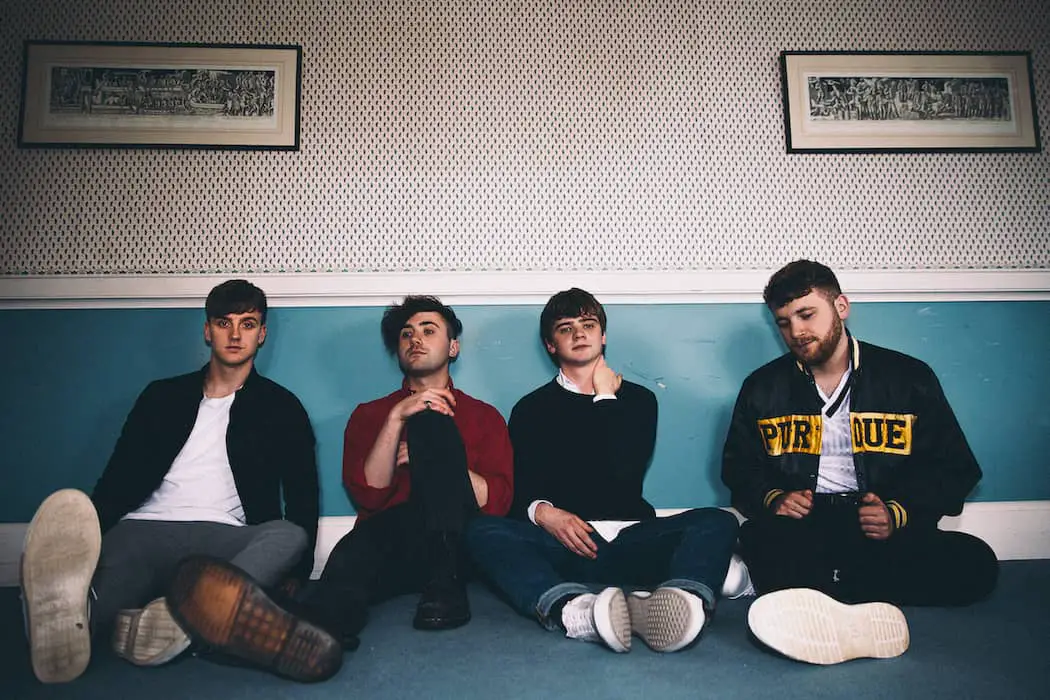 INTERVIEW WITH THE ACADEMIC
"Aftertaste" is such an infectious song; I absolutely love it. It's the first song that you've released from your upcoming sophomore LP. What was it about that song that made you feel like it was the right one to share first?
The Academic: Thanks a lot. We have a lot of new material at the moment, which we are excited about and Aftertaste may or may not make the record, but I remember coming up with the vocal track first and was instantly excited to start working on it. I didn't have any instruments at the time, so I just started writing to a loop on my laptop. When I brought that initial idea to the rest of the band, it took shape really quickly. By the end of the recording process it really felt like a track that we wanted to get out.
Your debut LP Tales from the Backseat is absolutely phenomenal. In comparison to working on that record and your debut EP, how different was the creative process for 'Aftertaste' and your other upcoming material?
The Academic: I think this time around we are much more comfortable in a studio environment. We have been producing a lot of the new material ourselves. Being a lot more familiar with recording software is a significant difference in the approach to the newer songs. For the most part 'Tales' was a collection of songs from our teenage years written in rehearsal rooms or just on an acoustic guitar, which we still love to do, but I think when we were on the road having a recording set up of my own was so important for documenting ideas and has opened up a fresh new approach to songwriting which feels really refreshing.
Given the success of Tales from the Backseat, did you ever feel any pressure about following it up?
The Academic: Not massively to be honest we are constantly writing so we haven't felt pressure in that way. Also, because we are an independent band we have total creative freedom to do what we think works for us and our fans. I think we are more excited about putting new music out and going back out on tour as opposed to feeling any pressure about it.
Following on from that, while fans of your earlier will still love "Aftertaste" and "SUPERLIKE" has already become a fan favourite, they still both represent a slight sonic shift. Was there ever any nervousness about how your fans would receive the new material?
The Academic: There has definitely been a sonic shift but the essence of what we are as a band is still there. I think we will always get butterflies before releasing music, but we always make sure we are in love with something before we put it out to the world. It's probably been the biggest reaction yet from the fans with the new music.
Some say the so-called "death of indie guitar music" has resulted from pop music's resurgence and hip-hop's increasing dominance, which is in part due to streaming services and the ever-changing economics of the industry. Simultaneously, you've only got to listen to artists like L Devine and Little Simz to see how artists are pushing the boundaries of the guitar across different genres and styles. As a band that's had success within the indie guitar scene, what's your perspective on it?
The Academic: I think it's an individual's perspective at the end of the day. There is still a lot of love for guitar music out there are a lot of great artists both established and new flying the flag for the scene. From a personal standpoint I think it's the healthiest it's been in years especially the live scene. By the way we love Little Simz!
Your track "Bear Claws" has really resonated with a huge amount of people. Why do you that song especially has become so popular and loved?
The Academic: I don't know man, it's just one of those songs that took on a life of it's own. It's one of our earliest songs but from the minute we started playing it in pubs in our hometown at 16 or 17 years old people were singing along to it. 'Eh Oh' is a simplistic refrain and easy to understand in any language.
The lopped recording video you made for "Bear Claws" was incredible and so innovative. How did you come up with the idea? And what was planning process like for the video?
The Academic: It was just one of those really random conversations about how we could do something a bit innovative on social media. We noticed the delay from using Facebook Live and thought there might be something in trying to manipulate that delay. A few ideas were put into the melting pot before that final Looper idea. Our biggest challenge was from a technical standpoint, so we teamed up with some very clever people in New York and they helped us cook it up make it possible. It took a day of preparing and we even made a Facebook page to trial run it before we went live. It was shot in one take so we there was no room for error!
This summer you played some huge shows in your native Ireland, including a spot at Dublin's Iveagh Gardens. Can you describe how it felt playing that show to such a large audience, only an hour away from where you grew up?
The Academic: It doesn't seem long ago when we were playing to a handful of people in our hometown so when you have 5000 people singing your songs back to you in such an amazing venue like the Iveagh Gardens you just try to take it all in. We are an ambitious band and we want to play even bigger shows but nights like that will stay with us forever.
You're set to tour the UK this October, finishing up in at Scala in London on the 15th. What can fans expect from these upcoming shows?
The Academic: We haven't played a headline show in the UK in a while so when all the tickets sold out so quickly for this run it really took us by surprise and we are really looking forward to it. I think if you have been to a show of ours you know we leave it all out there on stage. It will be more of the same on this tour, it's gonna be wild!
Speaking of touring, you're been on the road relentlessly since your debut dropped. How, if at all, do you think that touring and hearing fan's reception in a live setting has influenced your new music?
The Academic: We love to tour; I don't think there is a better buzz than when people turn up to our shows night after night in different countries and cities. We've grown up on the road, we have been out playing since we were 15 or 16, and it's probably the most enjoyable part of what we do. Not as much now but early on we road tested lots of songs at shows, seeing the fans reaction to new songs was a good barometer for us if a song stayed or went.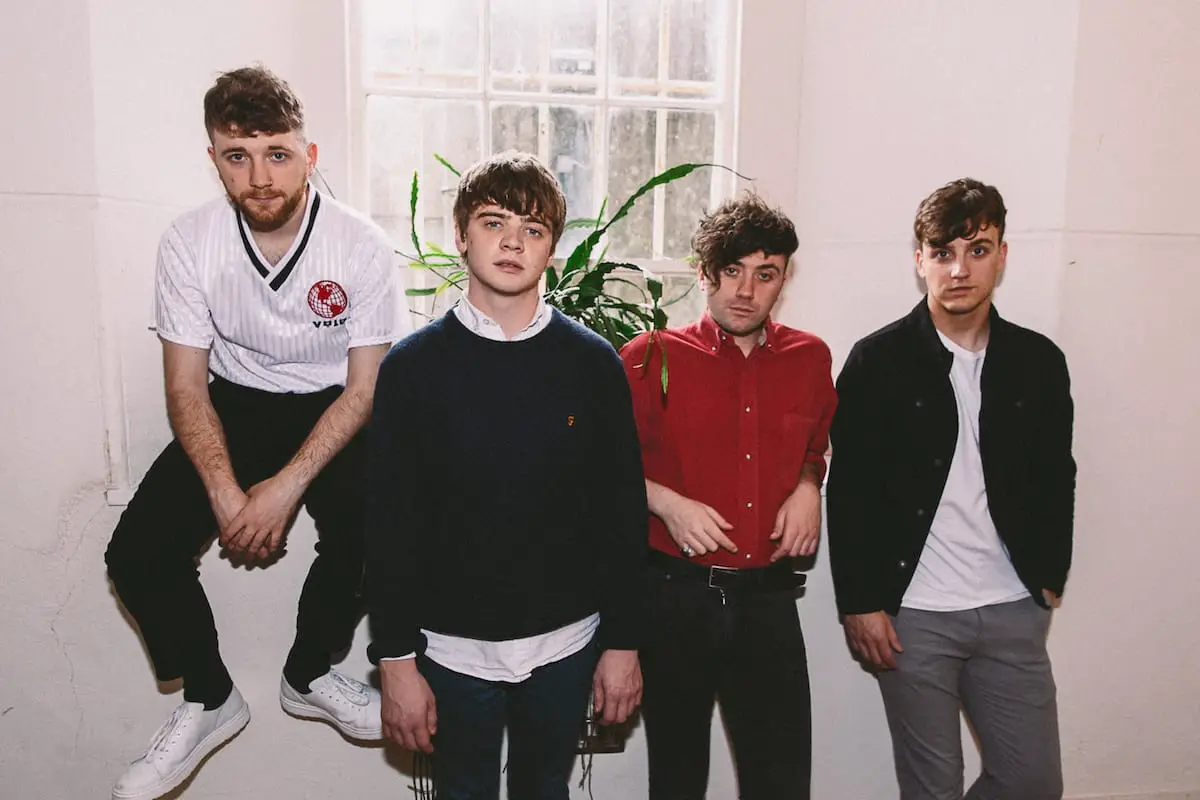 You're from Mullingar, where Niall Horan and The Blizzards also come from. What do you think it is about Mullingar that makes it such a prime breeding ground for musicians?
The Academic: It's hard to explain but it has always been a great music town. Everybody is really supportive towards each other especially when you are starting out. It's great now for us to be able to give back and share our experience with a lot of the younger kids coming through so hopefully we see some more musicians breaking out.
The lyricism on Tales from the Backseat delves into the ups and downs of adolescence in such a brilliant and relatable way. It some respects it's very much a coming-of-age record. With "Aftertaste" and your new material on the horizon, what experiences have provided lyrical and sonic inspiration?
The Academic: It was definitely a coming of age album. Now in our early twenties we have hopefully matured a bit and lived life a bit more so I think that the music and lyrics in what we do next will reflect where we are at the moment.
— —
— — — —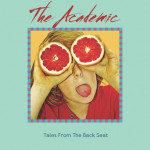 ? © Cian Duignan
:: Stream The Academic ::