A love song to the universe, Twain's impassioned single "Solar Pilgrim" is a bubble of warmth, joy, and existential questioning.
— —
In the opening moments of "Solar Pilgrim," a solo guitar introduction shivers its way to the top of the verse where Twain's effervescent voice burbles out of the ether. The song, lead single from his recent album, Rare Feeling (out October 20, 2017, via Keeled Scales), is a bubble of warmth, joy, and existential questioning. It was premiered by friends and collaborators Big Thief, who describe the artist as "a voice for the ineffable that must be heard."
Listen: "Solar Pilgrim" – Twain

---
Twain's delivery is impassioned, yet sweet and inviting. His voice hearkens back to older styles of folk and rock, occasionally reminiscent of greats like Roy Orbison or Bob Dylan. The warmth and charm in his tone pull you in immediately, but it's never forced or overbearing. The lyrics of the song, spiritual in tone, but not overtly religious, take listeners on a dance through the cosmos. Twain welcomes newcomers to his life and invites them in lovingly, saying "there's always room for one more." He describes the journey of the soul departing the body in the most joyful way possible – describing its eventual ascent through the clouds and the stars. All through the song, the guitar builds and swells, opening into drums to round out the sound.
Now: my soul is a pilgrim
And my body is barely keeping up
And one day, it won't keep up any more
Ultimately, he recognizes that his soul longs to find its place elsewhere, and longs to be taken to "his god." It's a moment of bittersweet recognition – he understands that he may not find anyone to stay with here on earth, but there's someplace else that's waiting for him.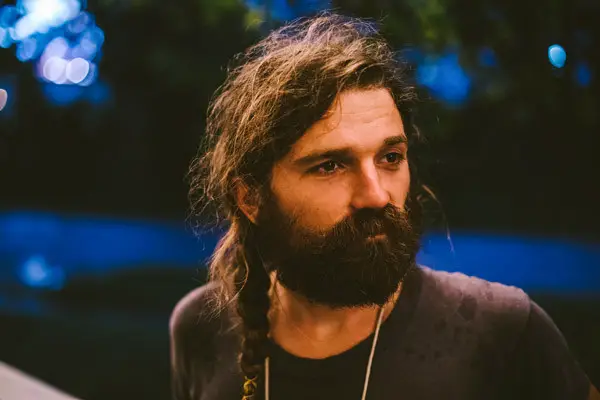 They all know I've got that
kind of soul and they run away
They all know that kind of soul won't stay long
Oh my god, come take me
I just cannot wait another day
Oh my god! Come take me away!
The song is a beautiful waltz, wrapped in Twain's woodsy voice and the celestial quality that the chords and arrangement bring. The song is at once grand in scale and intimate. It's a love song to the universe, and it's difficult to not immediately press the replay button. There's an ephemeral feeling bouncing around within the confines of the song, waiting at any moment to burst forth.
Listen to Twain's album Rare Feeling and catch him on tour.
— — — —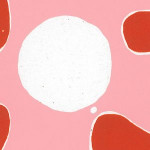 photo © Bryan C. Parker
:: Listen to Twain ::