Edmonton-based GRAYtheband taps into self-compassion and grace in his new single, "'Bit Late" ft. K-Riz.

Stream: "'Bit Late" – GRAYtheband ft. K-Riz
---
GRAYtheband is the musical project of Edmonton-based artist Gray Ford. Accompanied by a plethora of rotating local musicians, every release from GRAYtheband showcases something new. The latest release, "'Bit Late" sees Ford joining forces with K-Riz, a fellow Edmontonian, whose hip-hop flair and lyrical rap lines adds a dynamic twist to Ford's neo-soul, R&B sound.
"'Bit Late" details the complexities of our human emotions and the difficulties we are faced with when trying to navigate the unpredictable nature of them. During the rollercoaster of life, sometimes the best remedy for the whirlwind of feelings that soar through us is to simply be consoled and comforted by a loved one. The seductive new single is celestial and romantic, with Ford's powerful, sultry vocals riding atop a groovy rhythm and brass embellishments. K-Riz injects the track with a freshness, creating a cool and vibey atmosphere that will compel your body to move.
"'Bit Late" is the second single to be released from GRAYtheband's upcoming album, All Done. The debut album will see Ford delving deeper into our society and everything that encompasses it. From relationships and love, to self-preservation and how to survive in this chaotic world, the artist explores relatable themes that people will be able to resonate with.
Atwood Magazine spoke to Ford about the new single, the upcoming album and the importance of self-compassion.
I feel so excited
You've come; I'm enlightened
Two eyes open wide, yet
Staring through a mindset
You've shook, all my knowledge
Thrown debt beyond college
Old man he said, "It's all about your weakness"
You've taught me that there's more to life than breathing
— —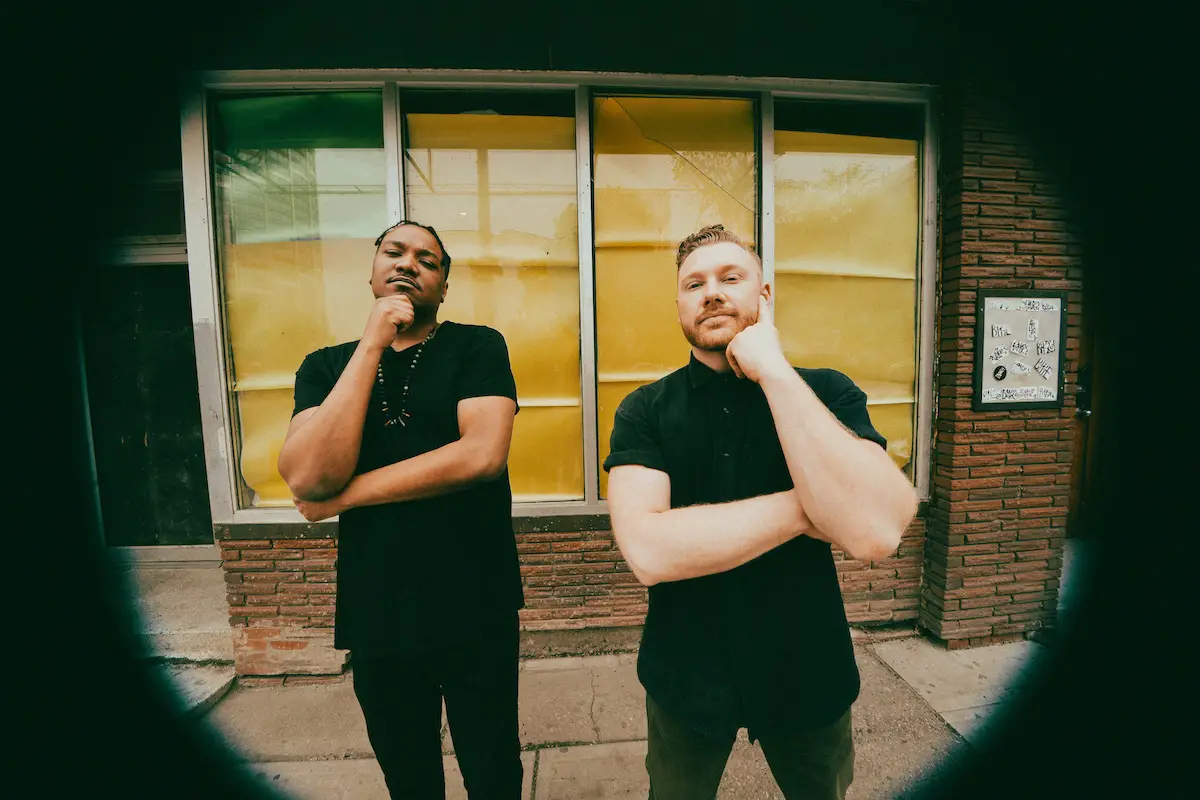 A CONVERSATION WITH GRAYTHEBAND
Atwood Magazine: Hey Gray, firstly I'd like to say congratulations on the release of your new music and thanks for chatting with us. Working towards an album, you've been dropping some tracks, most recently being "'Bit Late." The lyrics of "'Bit Late" convey a mixture of emotions, including love and frustration. Could you delve deeper into the song's theme and the story behind its creation?
GRAYtheband: Thank you all very much. I am very honoured that you developed such a personalized interview.
The song's sentiment is born from an ongoing distaste for the ubiquity of neoliberal policy that breeds inequality and thrives on austerity, disproportionately affecting marginalized, oppressed, and vulnerable populations globally. When writing this song, I felt a neurosis-inducing powerlessness that inspired me to lean into the labile use of the terms "violent" and "crying" in the chorus. All while experiencing these seemingly existential feelings, I also fell in love. The feeling of all-consuming love offered a reprieve in comfort and hope, begging the question, why can we not primarily concern ourselves with love?
"'Bit Late" is the second track off your upcoming album and features a collaboration with Edmonton-based rapper K-Riz. How did this collaboration come about, and did you face any challenges merging your signature sound with elements of hip-hop in this song?
GRAYtheband: I first met Riz around 2014 at a venue where we both performed. Riz was exceptionally complimentary of our music then, and I was blown away because I also admired his work. Since then, we have played many more shows, written songs, and become family. I have also had the privilege of producing and performing on some of his records. I remember feeling stuck with my second verse on "'Bit Late" and thought, I have to call Riz. Riz didn't take long to butter up the track and make it glisten!
Ooh I'm, feeling so violent
Ooh I, think that I'm crying
All those suckers keep trying
You and I
Why can't it be love?
Your upcoming debut album, All Done, offers a deep exploration of societal issues and personal struggles. How easy is it for you to open up about your own experiences?
Do you feel like this album is a release of any pent-up emotions?
GRAYtheband:  It's not overly challenging to open up about my own experiences. However, I am hesitant to babble on about them when I think of others who face much more intersecting oppression. My positionality carries and signals many privileges, of which I try to be mindful.
As more time goes by, I have been finding new themes across the album, and yes, it represents a release of emotion – a closing of a chapter. While the first track is about the death of the past and how we invite change, the last song on the album is about the birth of hope in love and partnership. It has all certainly been a transformative experience.
The title of your album, All Done, suggests a sense of completion or finality. Could you elaborate on the significance of this title and how it ties into the album's overarching message?
GRAYtheband: It's all a touch backward, isn't it? I think that was the appeal. We also have the title track, "All Done," as the album's first tune. There have been barriers to actualizing this project, so overcoming and celebrating strength out of hardship has been meaningful for us. All Done engenders an opportunity to tap into self-compassion and grace; it offers a self-soothing sense of peace and comfort.
All Done is described as an album that navigates the complexities of love and disparity. What message do you hope listeners will take away from this?
GRAYtheband: Cherish love, embody kindness, subvert power imbalance, honour the Earth, feel sexy, and boldly look inward.
Forever chasing the sunset, constantly dodging rain
The sky is the color of cotton candy paint
Her words, like the ocean, waves curves the emotion
Pace cures the commotion
Slave to our broken places
Or maybe our open spaces?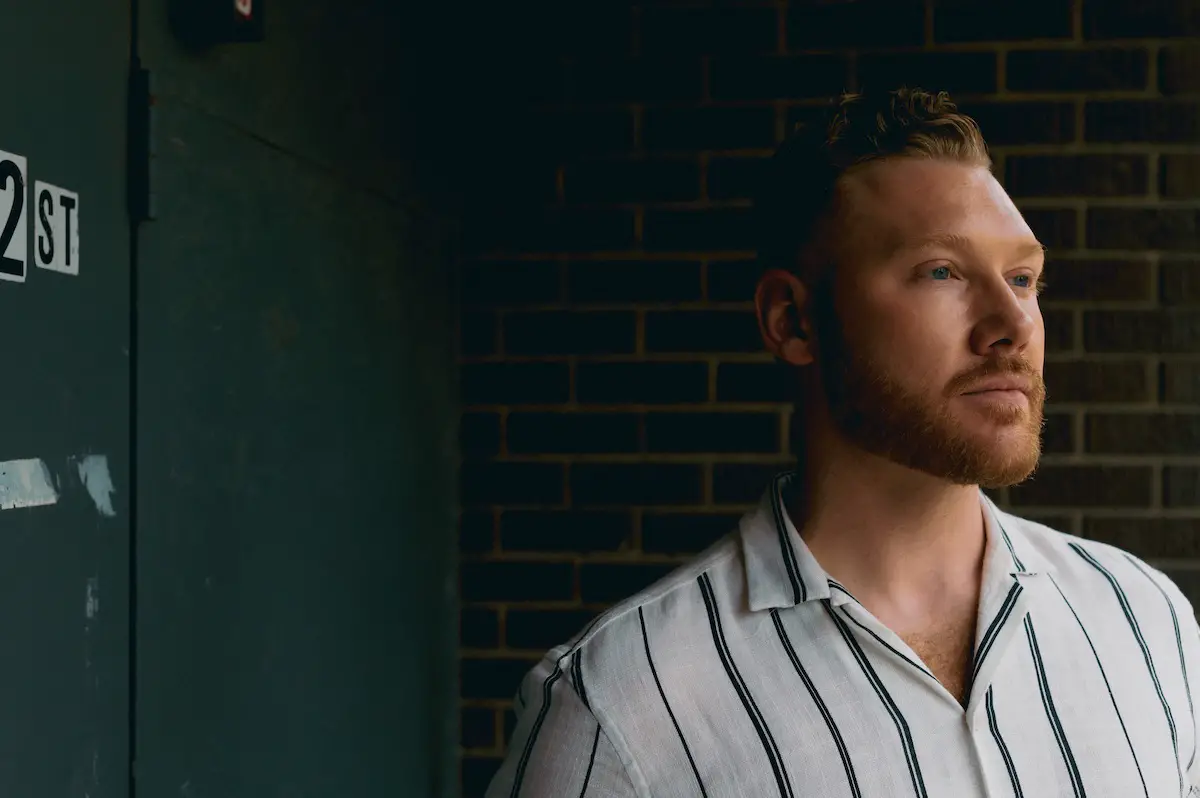 Hailing from Edmonton, you've expressed how the music scene there has played a significant role in your musical journey. How has your hometown influenced your artistic vision and are there any other local artists there that you think we should keep an eye on?
GRAYtheband: We did not have tangible or digital music for folks to engage with until now. Despite this, local audiences and fellow artists continued to come out and support what we had going on. There is something special about sharing that ephemeral and fleeting experience, though there is undoubtedly a time when we are bound to deliver. And that was a huge impetus for writing grants and recording – to give back to those who continued to encourage and support our project.
Our music might be perceived as an outlier in Edmonton, though our people have influenced our sound by gifting us with unrelenting support. Please keep an ear on K-Riz, featured on "'Bit Late."
What's next for GRAYtheband? Can we expect any touring or more collaborations?
GRAYtheband: Next is the video for "'Bit Late," a live performance film, and the album's release. We are certainly hoping to do some traveling next summer.
— —
Stream: "'Bit Late" – GRAYtheband ft. K-Riz
— — — —
 © Emily Welz
:: Stream GRAYtheband ::
---