Mat Zo premiered his third album, 'Illusion of Depth,' last fall and continues to be a dedicated and curious craftsman of EDM.
— —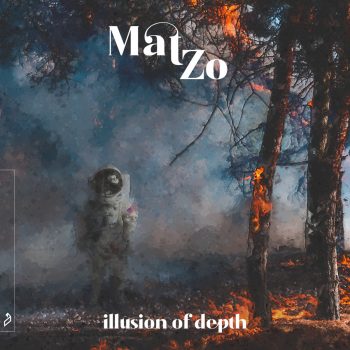 Prior to releasing his third album, Illusion of Depth, last fall, Matan Zohar had already made a considerable mark on the global electronica scene. His 2013 debut, Damage Control, garnered a Grammy nomination for Best Dance/Electronic Album. The follow-up, 2016's Self Assemble, was a notable breakthrough as the inaugural release of his new indie label, MAD ZOO. Now, the British producer based in Los Angeles is aiming to author yet another chapter in his music-making career via Illusion of Depth.
"I wanted to make a body of work that was cohesive [and] that had unifying qualities," says Zohar, who performs under an abbreviated version of his full name: Mat Zo. "Above all else, I wanted to make an album with grit, texture, and attitude."
---
Illusion of Depth fulfills that vision by zipping through a rapid variety of techno, house and jungle drum & bass – all while constricting his music to a 124-128 bpm range tempo, for the sake of consistent rhythm.
He describes this approach as a valiant antithesis to "the safe, sugary, fluffy world of a post-EDM trance." The record also makes room for a pair of vocal collaborators, Atlanta singer Olan and London rapper MC GQ, both of whom have worked with Mat Zo before and are happy to be reunited with him this time around.
"To collaborate [with him] so frequently and play a role in this next album… is something I never imagined but means a lot to me," says Olan. "Every writing experience exponentially improves my artistic ability, and I'm glad I can return that effort for this new record."
In the months since Illusion of Depth premiered last October, Mad Zo has stayed productive in music-making, including through a remix of "Rock Your Body Rock" by Dutch DJ Ferry Corsten and several projects with other members of the MAD ZOO label. Mad Zo shares his thoughts on life as an ever-active electronica master with Atwood Magazine.
Listen: Illusion of Depth – Mat Zo
:: A CONVERSATION WITH MAT ZO ::
Atwood Magazine: What was it like to divide your childhood between the U.S. and the U.K? How did each country's musical scene influence your own output?
Mat Zo: I lived in America from 1991 to 2001, which a golden era of rock and electronic music, and I was exposed to both genres. When I moved to London in 2001, that was right at the beginning of the dance music explosion in Europe in the early '00s. I was really fortunate to have to opportunity to be in London at that time, I don't know if I would've started as early as I did if I had stayed in the States. I'm sure I would've still been into electronic music, but being in London made the whole scene seem so close and accessible.
What was production of Illusion of Depth like? Obviously, this is no ordinary time to be working on new music.
Mat Zo: I finished the album in 2019, so the pandemic didn't really affect the creation of it. When I'm making an album, it usually starts off as some hazy idea– a collection of a few tracks that feel cohesive– and then it starts snowballing into a full-blown album project. It never starts out as some giant undertaking; there's usually no intention behind it at first. You only start to realise what you're making when it's nearly finished.
What fueled your desire to work with the album's two featured artists, Olan and MC GQ? How do you feel they ultimately contributed to the finished product?
Mat Zo: The GQ thing was a sample from an old DJ Randall set he was MCing on, and he kindly agreed to call it a collaboration instead of charging a licensing fee. But my connection with GQ connection goes back to 2010. We were touring together on one of those big Australian festival tours and my tour manager at the time went way back with him, so we all hung out a lot between shows.
Olan and I go back to 2014, when she sent me a demo. I was impressed by her range and the emotive, beautifully imperfect quality of her voice. Ever since then, we've gradually worked on more and more stuff together. Most of what you hear of her on the album is just a small selection of vocal samples pulled from other things we've worked on together. I've never been a fan of just getting a top-line over a pre-existing instrumental; it always ends up feeling disconnected. All the songs with her started as fully-formed songs that I could then twist into what you hear on the album.
Another 2020 release of yours is Mat Zo Present: 20 Years of Anjunabeats. What was it like for you to revisit such a wide breadth of music from your label's history and rework them in current-day style?
Mat Zo: I wasn't really interested about reworking them into a current day style, but I guess I did choose the tracks that, to me at least, stand the test of time. It was purely nostalgic for me to do a mix that I would've done when I was 16.
Some of the songs on Illusion of Depth are described as "club-ready renditions of songs that were originally written with a future band project in mind last year." What made you decide to refashion these songs in such a manner, and how did you go about doing so?
Mat Zo: Mainly necessity. Trying to do a band project was a way for me to figure out that whole process of producing in a pre-digital mentality, and the direct results from that weren't quite good enough for me to want to put out there. There were some really great ideas in there, so I took a few great bits and reworked them. Besides that, it's a normal part of my process to create whole songs that I wouldn't dream of releasing by themselves, and sampling them. I guess that comes from years of making– and being a fan of– sample-based music. Eventually, you want to learn how to make your own iconic-sounding samples.
Do you think you might some day return to the "band project" you had originally conceived? If not, what other works do you see yourself focusing on next?
Mat Zo: I already have a bunch of new, rockier material I've been working on with Olan. This time, I'm trying to get the songs in a state where they stand up on their own without me reworking them, but who knows. I might end up turning them into some electronic thing.
What are some current projects you're doing with the members of MAD ZOO? What sort of leadership do you work to bring to this label?
Mat Zo: The label has slowed down on releases, but that's only cause I want quality over quantity. Right now, we have two really exciting album projects in the pipeline for release. One of them is by Groke, a crazy talented producer from Bristol whom we've been releasing for a while. His upcoming project is a masterpiece, a very conceptual epic story very carefully and intently put to music.
Groke is genuinely one of my favourite producers because of how much he emphasises storytelling in his music and sound design. It's almost cliche to say his music takes you on a journey, and I feel like that is tossed around very lightly, but Groke is like a modern day Saint-Saens. He's one of those producers you can't really categorise, as his influences are all over the place in the best possible way. His album was meant to come out earlier this year, but he takes the term "perfectionist" to the extreme, and I'm happy to give him the time he needs to be happy with it, 'cause it's timeless. We should expect it out early next year.
We also help artists out with getting Splice deals, since sample packs are a great way to stay afloat while it's growing increasingly difficult to make a living from music royalties. Mad Zoo was a sort of "build it and they will come" thing. I didn't really have a plan at first, but it's organically grown into a place where people who aren't really any one thing in particular come to be themselves.
— —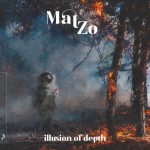 ? © Luca Pierro
:: Stream Mat Zo ::