Brooklyn's O. Wake lament having their "Head in the Cloud" on the band's soaring new single, exploring the trance our phones have on us and the resulting disconnect to the world around us.
Stream: "Head in the Cloud" – O. Wake
---
Our world has become extremely reliant on our phones. The tiny rectangular devices are used to get in contact with loved ones, for directions to places we want to explore and even to track the weather, our exercises and sleep patterns. But because of that, they are attached to our bodies at all times, never far away, always close by. This has led to a constant use of them, even in times where they are not needed at all. You want to avoid an awkward conversation? Pull out your phone. You are bored in your house? Pull out your phone. It's almost like it has become a habit. Filled with guitar riffs and hard hitting lyrics, O. Wake's soaring "Head in the Cloud" is a refreshing reminder that life is precious, and we do not need to be so consumed by the virtual world attached to our fingertips.
Atwood Magazine is proud to be premiering "Head in the Cloud," O. Wake's fourth career song overall and their first single of the year following the band's 2022 debut, which saw the release of the songs "Riper Than Ripe," "Let's All Get Pessimistic," and "Odysseus."
"The name refers to our greater integration into and the increasing amount of time we spend in the virtual world as opposed to the real world, and the consequences of that," O. Wake tells Atwood Magazine. "We spend more time in the world of our phones, and we miss the things going on around us. Life, things, they just kind of pass us by."
But the song has an even deeper meaning. "It's not just about us; it's not saying that it's our fault for being more and more dependent on our phones and less able to see the world around us. The fault lies with the ideology that promotes this cycle. The track is a critique, sardonic at points, of the way we're encouraged to feel "connected" but in being connected, we lose our space to experience the real world. I'm being very sarcastic, especially in the third verse."
For Ofer Shouval, founding member of O. Wake, this song is about personal experiences.
It reflects a time when Shouval would take the subway to work for advertising agencies. Hating the brands, Shouval felt disconnected from not only his work, but also the other people on the subway as well.
With hints of Two Door Cinema Club's dance beats and The Lemonheads' catchy riffs, the Brooklyn-based band sound familiar, yet unique in their own way. "Head in the Cloud" starts out with a guitar riff that makes you want to bang your head back and forth, immediately drawing people into the track.
Someone saw me
For a second, noticed me
She sighed softly
And then turned her eyes
To the cellphone that she lives in
I just stood there
Let my headphones talk to me
Phrases passing, words that wash all over me
Though I couldn't listen
Then, the first verse dives into the theme of the song. Within the first two lines, "Someone saw me for a second, noticed me," you almost feel disappointed because the story being told is one that everyone has experienced. Whether you are the woman turning to your phone or the person looking for a simple conversation, it is a story that has become all too familiar. The line, "Let my headphones talk to me," really emphasizes the overall message and hits home.
"The first verse is the feeling of observing someone cute on the subway, but there not being any sort of hope that a connection could form from it," Shouval says. "It would be untoward for me to make a connection because who has time for that? We're busy trying to commute to our stupid jobs."
Someone said
"Your head is in the cloud
Your wallet's on the ground
Take a look around you!"
One stop later I'm alone
Throughout the chorus, the beat picks up speed, making the lines resonate with its listeners. "Take a look around you!" sounds like a plea, not only for others to look around them but for oneself to take a look around too.
Sitting in a cubicle
Selling something useless
Asking if you could fit me in your schedule
Monday night I'll text you
The corporate world Shouval mentioned as inspiration for the song makes an appearance in the second verse. "I'm in my cubicle working for an ad agency, selling something useless, and further talking about that disconnection," Shouval notes. "Actually making friends with people, forming connections, it's all mediated through our phones and this annoying back and forth instead of a spontaneous experience."
Someone said
"Your head is in the sand
Your wallet's on the cloud
If you let me put my two cents in
You'll come around!"
What is super interesting about the second chorus is the line, "Your wallet's on the cloud." This further emphasizes how our entire lives are on our phones, even our money supply. The physicality the song brings is incredibly moving.
To turning into silicon
Counting 1s and 0s
Waiting for the coming singularity
Everyone's a hero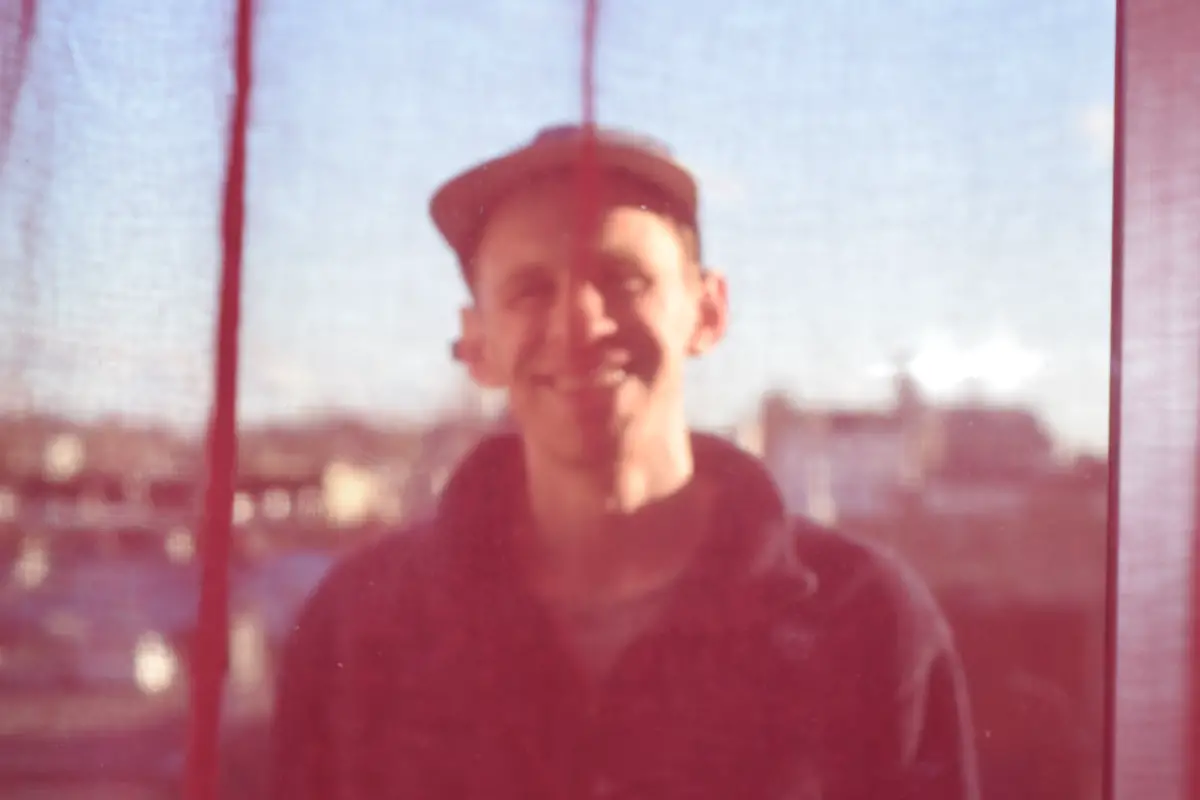 When coming into the next verse, Shouval explains that it was inspired by a concept from Ray Kurzweil. "His idea was that we're all going to be connected to each other by sort of computers and the internet will become this thing called the singularity with its own consciousness. He portrays this as where we're headed, what we're trying to achieve and we should love it. It's a ridiculous concept in my opinion but it's taken very seriously in Silicon Valley, and was talked about in the Digital Arts program that I later studied in."
"I also read a book I read by Jaron Lanier called You Are Not A Gadget where he talks a lot about this sort of semi-mythological ideology and how crazy it is. He's also a media theorist and musician, but has been disillusioned by the way the internet turned out. It was a 2010 book but everything is so prescient that now it's almost obvious. Even when I read it around 2016 I thought holy shit, what is this singularity bullshit? Who are these people and why are they making so many decisions that are affecting all of us?"
The sarcasm that was mentioned earlier comes to play in this verse too. "'Everyone's a hero' can mean that literally," Shouval explains. "We've created this society where everyone wants to be a hero, and now they can—sarcastically, obvious. Or it could be interpreted that the "everyone," this amalgamation, is now a hero. I'm basically trying to say it's bullshit."
Someone said
"I really like the sound
Been wanting to reach out
Should we get a coffee?"
Three strikes later here I am
O. Wake even brings in hopes of a better tomorrow, where we aren't so consumed by these devices, but it is instantly crushed.
"By connecting ourselves through these gadgets we're going to form a united front but in reality no, it's dividing us more," Shouval says. "I was young when these decisions were being made. If I was older I think I would have been more suspicious of social media. But I was young and pretty onboard with thinking it could connect us all. The sheer magnitude in how I was totally wrong about that haunts me a little bit."
Meanwhile, somewhere someone writes a policy
No one reads it, still they tell you how to feel about it
Have you seen the movie where the hero is
Risking nothing, chewing on his cuticle
Waiting for the ending
Waiting for the ending
Waiting for the ending
The repetition of the line, "Waiting for the ending," is haunting. But it is haunting in a way that makes you realize just how vital the issue O. Wake is bringing up actually is. It makes you wonder where life is going.
Although we all want to feel connected and a part of each other's worlds, phones are taking away the connection and experience of the "real world." Instead of letting life pass by, try to remember to enjoy it removed from the digital world. Don't let the moments happening around you disappear, take full advantage of them.
O. Wake's "Head in the Cloud" is out on all platforms now! Released on February 28, 2023, the new single will not disappoint, and will have you reflecting on your own personal life in a very important way. You can also catch O. Wake at the New Colossus Festival in New York in March.
— —
Stream: "Head in the Cloud" – O. Wake
— — — —
? © courtesy of the artist
:: Stream O. Wake ::
---