brompton and Emilia Ali capture the raw intensity of intimacy in their stunning and stirring song "Empty," a serene and stormy duet that erupts from the volatile depths of an aching heart.
Stream: "Empty" – brompton & Emilia Ali
---
There's nothing quite like the raw intensity of intimacy: Few emotions and experiences come close to matching that volatility and passion, and yet somehow brompton and Emilia Ali have captured intimacy's essence in their irresistible new song. A stunning and stirring duet, "Empty" erupts from the depths of an aching heart with breathtaking nuance and grace: Up close and personal, it's upheaval manifest in immersive and captivating song; a tender and traumatic, serene and stormy surrender to our innermost selves.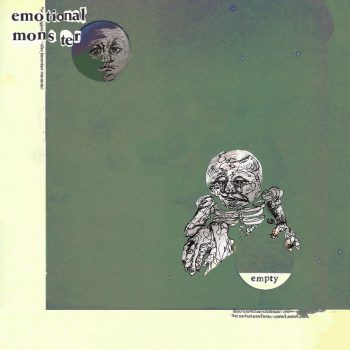 Just as I think I'm empty
And I've felt everything
You send me a text
and the flooding begins
It flows in circles
Like hands on a clock
Chasing our tails
But I want it to stop
Cause you're part of me whether you like it or not
And we're just wasting our time whenever we try to run
Atwood Magazine is proud to be premiering "Empty," the beautifully bold first release taken off brompton and Emilia Ali's forthcoming collaborative EP, Emotional Monster (out later this year). A first for both, "Empty" showcases the very best of Boston-based singer/songwriter Emilia Ali and Italian-born, Philadelphia-based alt-electronic artist and producer brompton.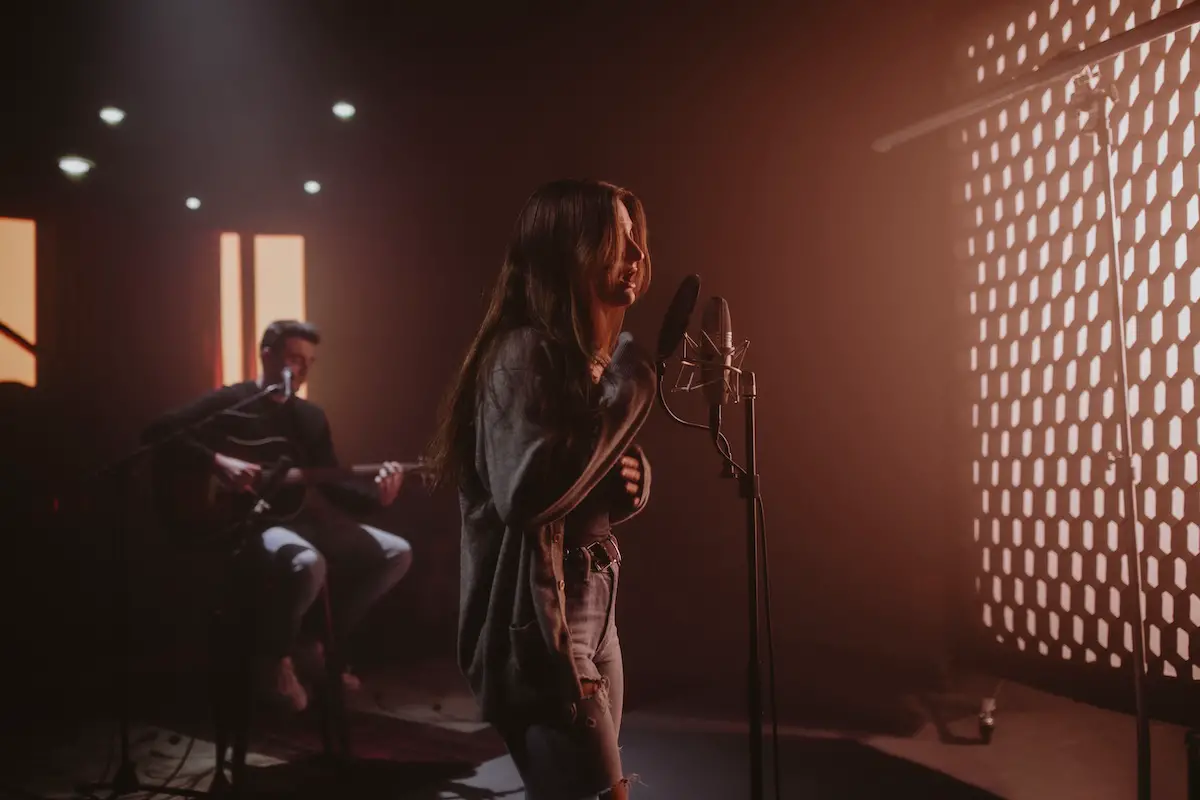 It's a song that transcends genre and hits in unexpected ways, all while coming from an undeniably heartfelt, poignant, and deeply relatable space. The pair's lyrics alone feel as though they were torn from the pages of a diary that was never meant to be read, and their close-miked vocal and acoustic guitar performances – irresistibly close, falling like a blanket all over the ears – only intensifies that sense of visceral vulnerability:
Call it
Love or attachment
Feels more like we're stuck
In an endless endeavor
To pick ourselves up
"Empty" evolves from this softer, indie folk safe space into a turbulent and feverish hurricane of captivating electro-acoustic wonder and magnificence. Ali's tranquilizing ahhs are a soothing balm for the soul; married together with the radiant fire of brompton's cinematic synth work, "Empty" becomes an epic enchantment worthy of the title Emotional Monster. There's nothing quite like experiencing this transformation for the first time; once you hear it once, and have that aural waterfall crash all around your ears, you'll never see this song the same way again.
We are eventually brought back down to a gentle and secure landing, but having gone these emotional throes together with brompton and Ali, we know that soft sounds can easily explode and erupt in any direction. "Empty" is delightfully deceptive: A musical roller-coaster that knocks us off our feet.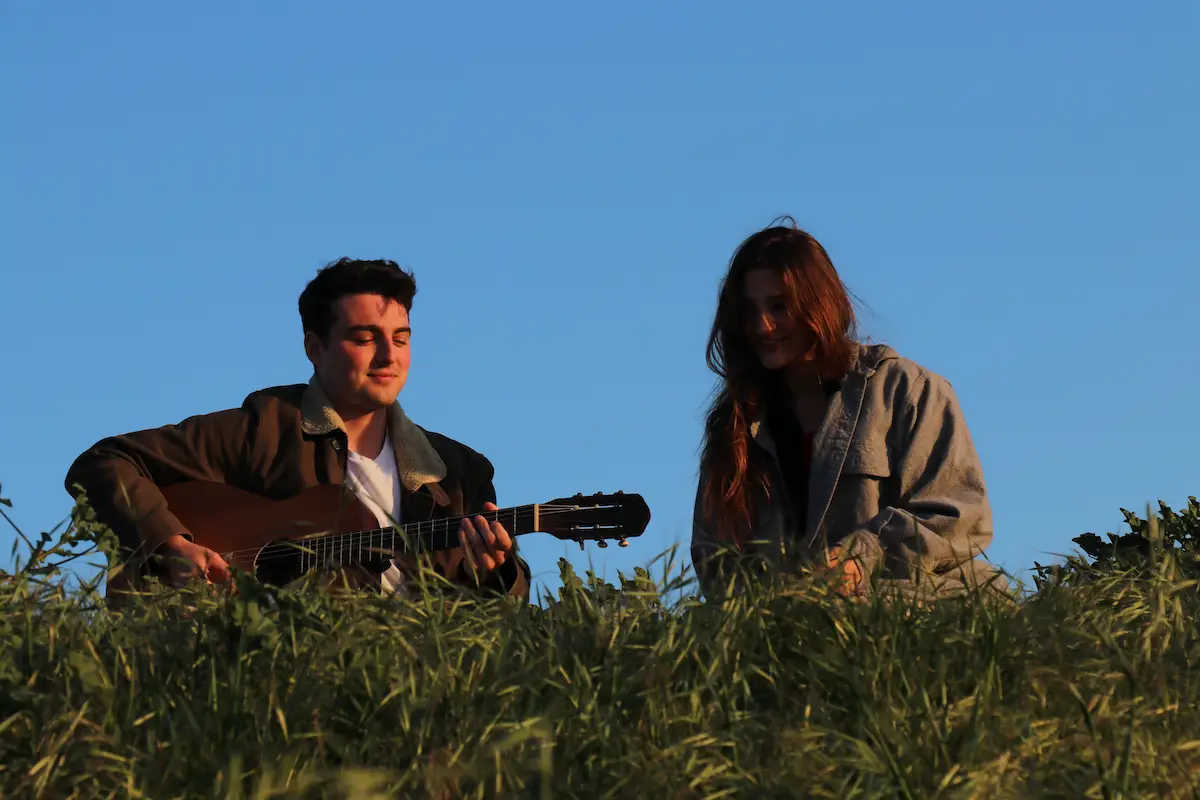 "Emilia and I wrote 'Empty' during COVID in Boston with the idea of being brutally honest with ourselves," brompton tells Atwood Magazine. "More specifically, about the concept of love versus attachment in relationships. Based on personal experiences, we had decided to accentuate the fact that whenever we had felt a certain emptiness in the connection to a significant other, we would rely on our attachment to that person to carry the relationship forward. This would always result in a never-ending loop of love then attachment, then love again, then attachment etc."
"However, we also realized that all this emotional pressure would build up and eventually burst. I wanted this sentiment to be mirrored musically. So I decided to start slow, with very minimal production and vocals, and then eventually build and end with a huge drop. Interestingly enough, this was the last song Emilia and I wrote for the EP. However, we thought it would be a great way to introduce the concept of the Emotional Monster EP, both lyrically and musically, so we decided to make it the intro."
"Empty" is sweetly seismic: A gentle giant of a song. Stream brompton & Emilia Ali's first song exclusively on Atwood Magazine, and stay tuned for more from Emotional Monster in the months to come!
Just as I think I'm empty
And I've felt everything
You send me a text
and the flooding begins
— —
Stream: "Empty" – brompton & Emilia Ali
— — — —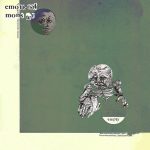 ? © 2022