In honor of Black History Month, Atwood Magazine has invited artists to participate in a series of essays reflecting on identity, music, culture, inclusion, and more.
•• •• •• ••
Today, singer, songwriter, and Broadway actress Shayna Steele shares "The Bloodline: An Essay on How Through Trauma, We Somehow Find Joy" as a part of Atwood Magazine's Black History Month series.
She has recorded and released three studio albums over the past decade; her sophomore album, 2015's Rise (Ropeadope Records), landed at #2 on the iTunes Jazz Chart. She is currently gearing up to release her fourth album, Gold Dust, a culmination of originals and incredibly reimagined covers from Ray Charles to Radiohead to Cole Porter (out April 21, 2023).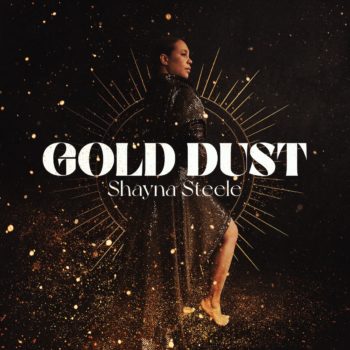 She wrote the album's lead single, "The Bloodline" (out Friday, March 3rd), while at Berklee College of Music and watching coverage of George Floyd. "I didn't want to add to the messages of anger and rage," she explains. "There was enough of that out there. With 'The Bloodline,' I wanted to reclaim the joy of what it means to be Black, but with a heaviness to the production. We stand on the shoulders of those who came before us, all the things our ancestors did, even though they were considered ¼ of a person. The joy of Black people when we get in a room."
Along with publishing her Black History Month essay, Atwood Magazine is proud to be exclusively premiering the official music video for "The Bloodline" ahead of its Friday release. A cinematic, beautifully intimate black-and-white visual co-directed by Jacob Wahba and Matt Solnick, this video captures the depth, the passion, the emotion, and the raw energy at the core of Steele's inspiring song.
The filmic experience opens on Steele, alone, carrying a chair into an empty room with exposed brick and a white fabric backdrop. The camera pans all around her as she openly spills her soul, singing about heritage, generational transmission, and her own personal experience: "Do we keep on running? Do we keep on hiding out?" she asks. "This time's do or die; it's time to let it ride. We won't run for cover; just hold on brother, 'cause this is our time, so let's ride, ride, ride."
freedom didn't come easy; had to make a lot of noise
have to keep composure; they can't steal our joy
he set it in motion, a dream worth living for
so we grab our tribe, and we're gonna do it right
Images of accomplished Black individuals from around the world, from Martin Luther King Jr., Ruby Bridges, and Rosa Parks, to the late Congressman John Lewis, Jimi Hendrix, Billie Holiday, and more flash across the screen as Steele's voice rises passionately, fueled by her own passions and those of the generations that came before her. Color slowly bleeds into the black-and-white as the song hits its climax, and the visual returns to the artist in her room – and while she's still the only one there, somehow it doesn't feel so empty anymore.
Through stunning music and captivating visuals, Shayna Steele shows us how, through trauma, we somehow find joy. Watch "The Bloodline" exclusively on Atwood Magazine, and read Steele's moving Black History Month essay below!
•• ••
"The Bloodline" – Shayna Steele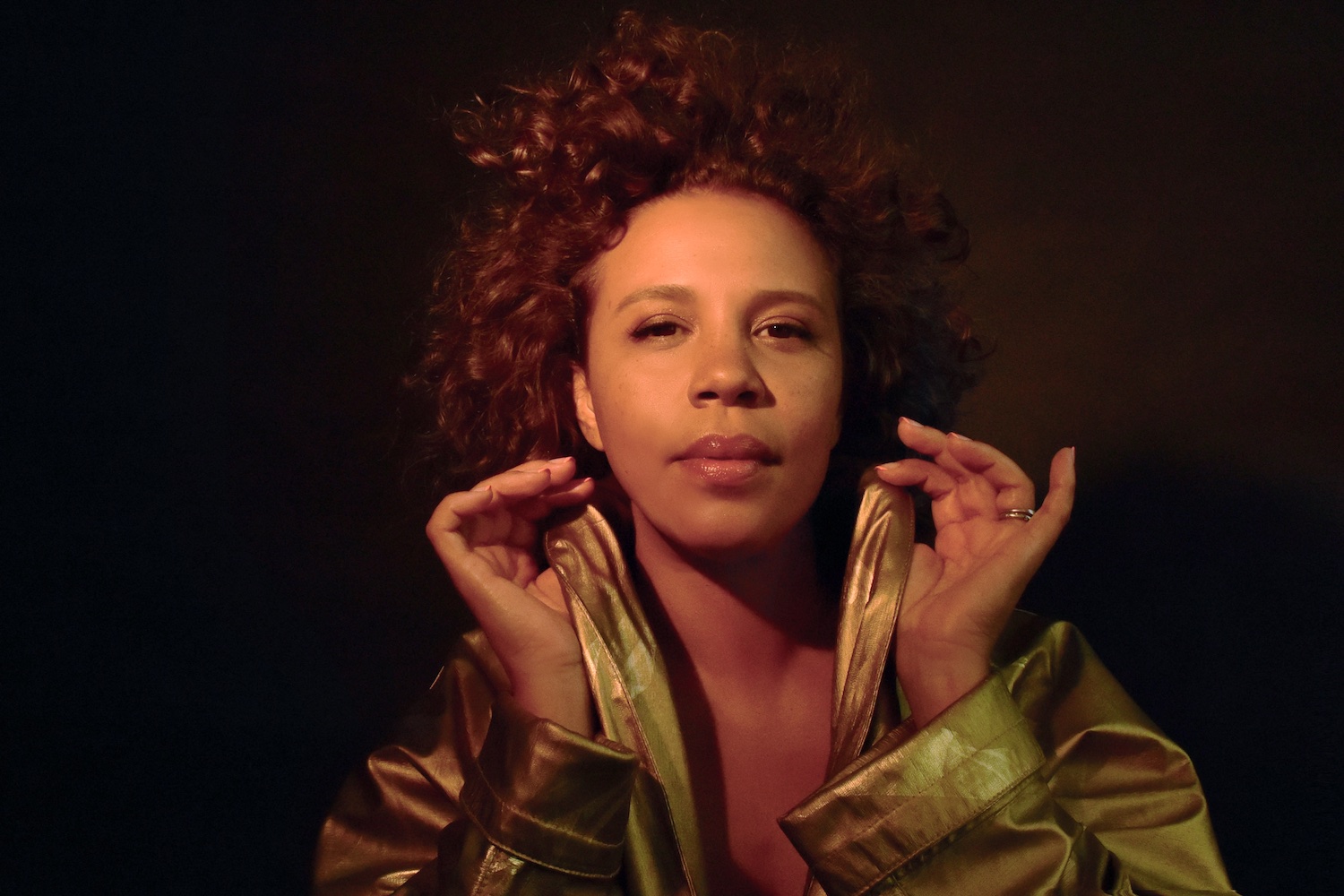 •• ••
THE BLOODLINE
An Essay on How Through Trauma, We Somehow Find Joy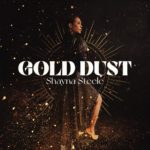 by Shayna Steele
I write this on the heels of the death of Tyre Nichol's dashcam footage being released to the public.
The wave of Instagram stories saying, "Do not watch it! Whatever you do, don't watch it!" I am obedient and take the suggestion, but sometimes I am a glutton for punishment. I won't watch it, and I haven't, because I never want to feel the pain I felt when I watched George Floyd cry for his mother as he suffocated under the knee of a police officer. But if I hadn't watched that video, I don't know if I could be in the mindset to find the joy in writing a song about the experience and writing this essay.
As Black Americans, we have a long history of trauma to sort out as a community. It's painful to read about the physical and emotional abuse black people have endured for hundreds of years. Still, it's necessary that we learn about it, respect those who came before us and honor those who fought to make our rich history prevalent. I'm not a history expert, so I'm not here to educate you about Black History because there are writers far more intelligent on the subject. I've read a bit of everything from Ida B. Wells to Langston Hughes, and trust me; they can tell that story better than I ever will.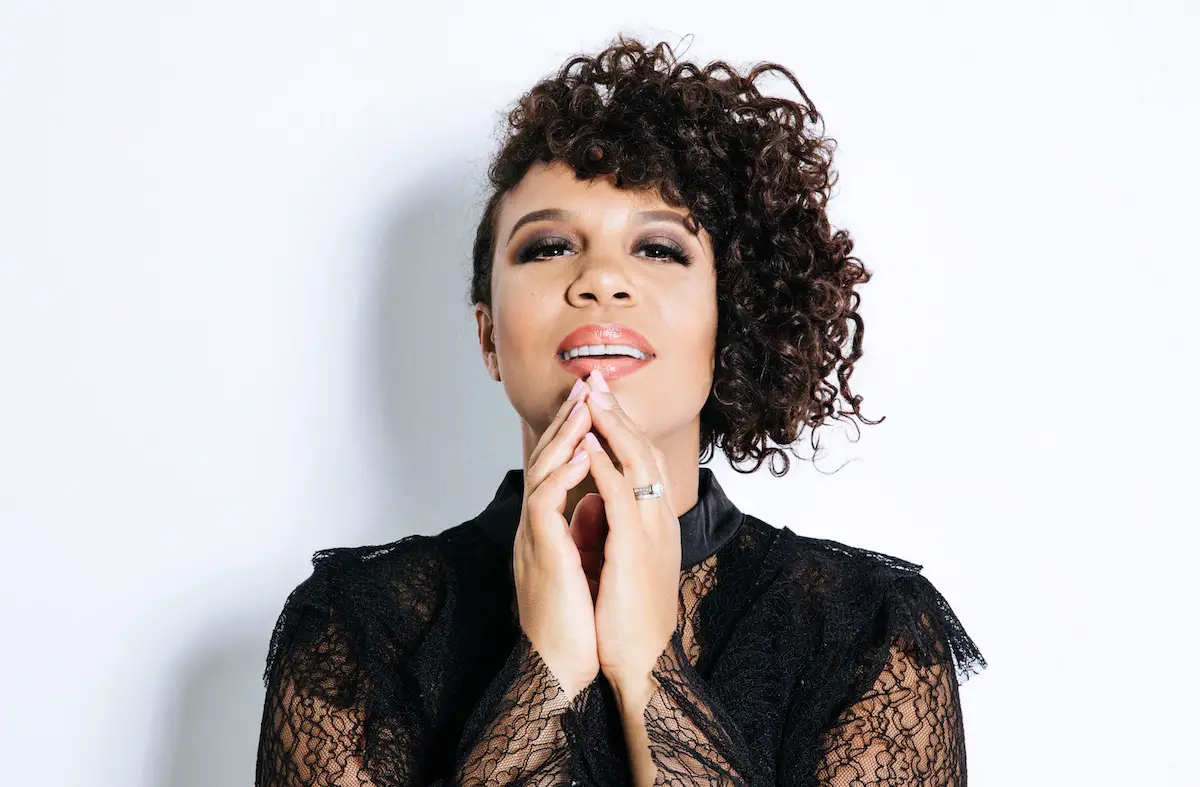 This is a story about hope. Joy. It's my story, and it started with my family. I am the daughter of Bobby Steele and Lorraine DeGrasse-Steele. My father is black, and my mother is white. They married shortly after the Loving v. Virginia Supreme Court decision reversing a ban on interracial marriage in the United States. My mother has shared many stories about her experience being in an interracial marriage. My Dad, not so much.
He was quiet, polite, and never cursed unless he was doing another production of "Little Shop of Horrors" as the man-eating plant Audrey II, who slips an expletive at naive shop owner Seymour when he discovers Audrey II's carnivorous ways. He would always apologize to me and say, "I'm sorry, Peanut," (for cursing) after each performance. Peanut is the nickname he called me my entire life. So typical of the little boy from Charlotte who grew up when being black in the American South in the 1950s and 60s meant being obedient, keeping your head down, following the rules, and not being too loud. So my mother spoke for them often, and she never (to this day) lets up. She is one of the most prominent voices I know to speak her mind about right and wrong. We are similar in that I, too, married a man outside of my race. We have faced similar interactions with others who may or may not support it. Our child is light-skinned, with blue eyes and dark blonde hair, and I'm often mistaken for the nanny. At first, I was broken and angry, but what was I teaching my child? That we are a mistake? An embarrassment? I choose to claim my space and entirely and unequivocally choose joy. I choose not to fight but to stand proud unapologetically.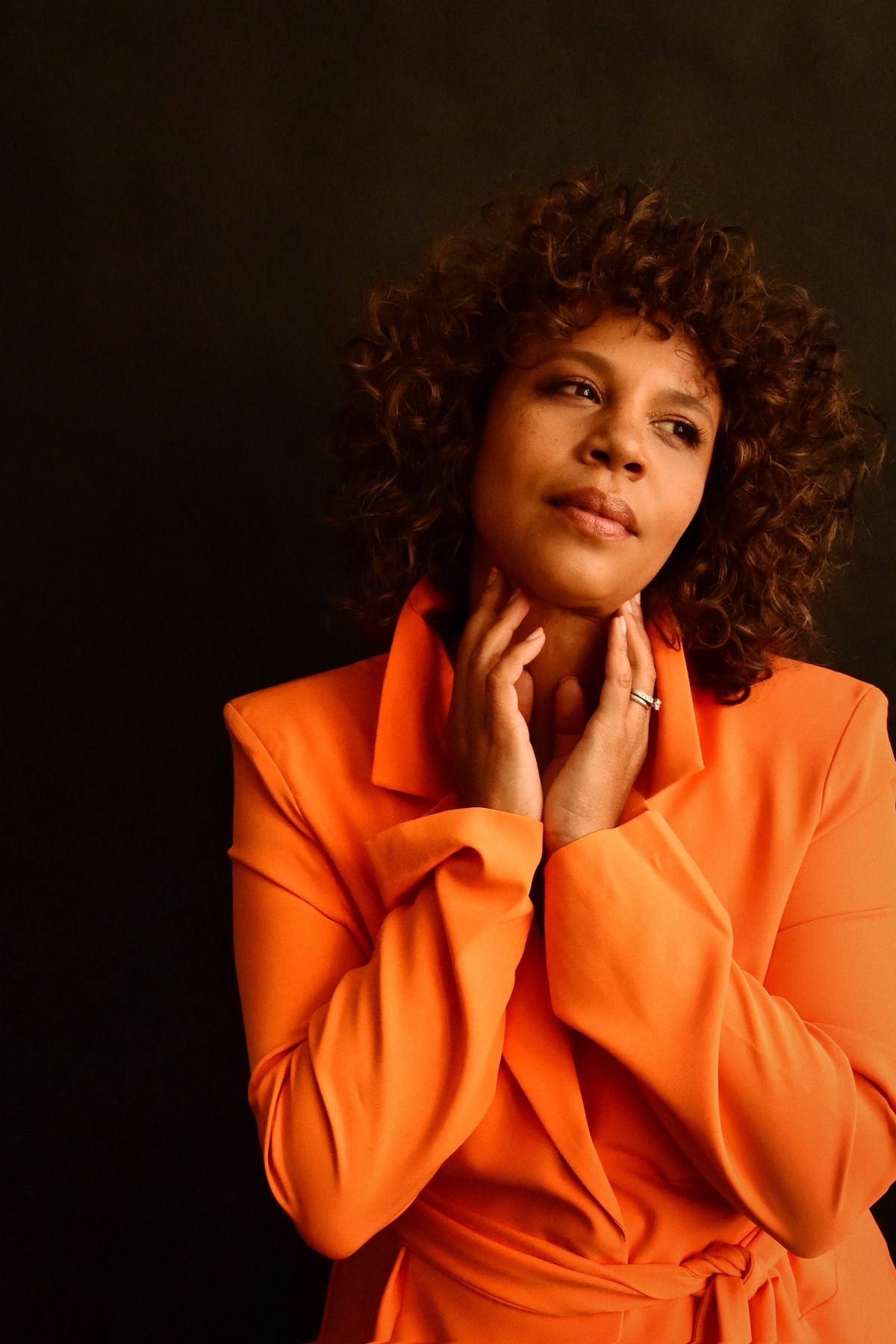 Black joy is more than a hashtag to throw around casually.
It's how I live my life. Joy, love, and pain have been weaved throughout each lyric and performance I do. I sought out one of my longtime collaborators, Kamilah Marshall, to develop the lyrics for "The Bloodline," and we both agreed that we wanted to tell the story from a place of honor, strength, and hope. We both know that many people spent their lives fighting for a seat at the table. We wanted not only to say thank you but promise to protect their legacy. We are no longer running. We are riding with our heads held high. – Shayna Steele
•• ••
•• •• •• ••
"The Bloodline" – Shayna Steele
— — — —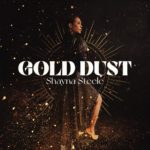 ? © Shervin Lainez
:: Stream Shayna Steele ::