Leaning away from acoustic simplicity and into a fuller electrified sound, Tall Heights' third album 'Juniors' is the product of a tumultuous and life-affirming moment in Paul Wright and Tim Harrington's lives.
Stream: "Hear It Again" – Tall Heights
---
When Paul Wright and Tim Harrington first formed Tall Heights, (busking on the streets of Boston in the late 2000s with Harrington on guitar, and Wright on cello), the duo thrived on their adventurous and experimental spirit. Today, January 14th, they released their third full-length album, Juniors, renewing the state of mind they kept in the very beginning. "After everything we went through, we came to a place of understanding that we have no control, that each new day is an adventure we need to approach with beginner's eyes," says Harrington. Wright adds: "Through all the discomfort, we took it as our mission to stay humble and hungry, to know that everything will change and to be prepared to find something of real value in that — and to find ourselves in it, too."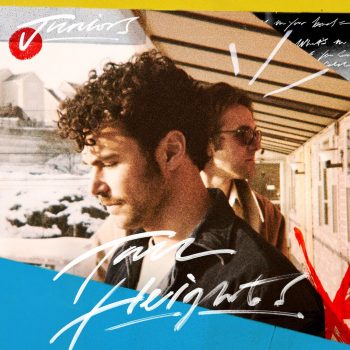 Over the course of five months, Wright and Harrington lost loved ones, saw friends through substance-abuse crises, and also experienced bright moments ⏤ like finding out their wives were expecting. Lots of highs and lots of lows. The northeastern Massachusetts – dwelling duo wrote and recorded the majority of the Juniors in isolation, on the third floor of their shared home, "The Tall House."
Together with their pregnant wives, a squabbling dog and a cat, and Harrington's toddler, their third record was born in a "joyfully anarchic artist commune." By infusing their folk roots with pop-rock elements (a move reminiscent of when Mumford & Sons released Guiding Light), Tall Heights aren't hanging onto the past. They forge ahead with a refreshed lush and youthful energy. "Because we were cut loose and isolated within this space and time, we ended up capturing something incredibly and uniquely us in the new sound we created," Harrington recognizes.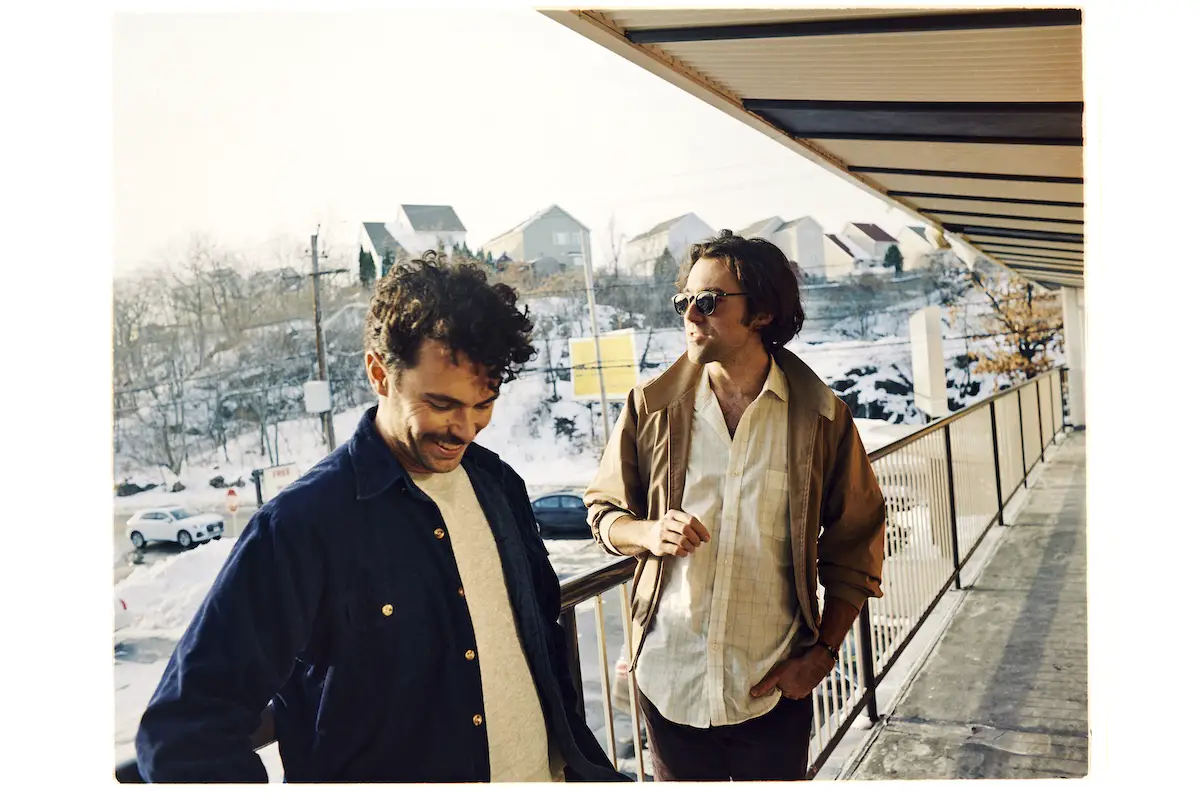 Juniors opens with an ethereal track, "Keeps Me Light." It's forward driving melody and the vocals from the Berklee College of Music a cappella group, Upper Structure, create an uplifting atmosphere that sets the tone for the album. A pivotal mid-album highlight, "The Mountain" is a moment of healing, a reflection of the losses Harrington and Wright had suffered. Particularly in this track, you hear the transformation of Tall Heights sound: a beautifully perfect lullaby that's lyrically folky and sonically a pop-rock ballad. Juniors was polished by producers Mike Mogis (Paul McCartney, Phoebe Bridgers, Bright Eyes) and Oliver Hill, who added color and shaping to each track.
If your body leaves,
before mine leaves you.
I'll be looking at the mountain honey.
I'll be making eyes at you.
"I feel ready to view each next chapter of Tall Heights as another round of Juniors," says Harrington. "This experience has emboldened us to create in any situation—because when life got very intense, we doubled-down on what we care about the most: creating songs together."
Juniors is a collection of complex folk.
It's cinematic and emotive. Rendering deep nostalgia, the album flourishes with arpeggiating acoustic guitars, wistful falsetto harmonies, romantic orchestral swells and is layered with moments of Bon Iver-esque shimmering eclectic soundscapes.
Stream Juniors now and see Tall Heights on their Winter Tour (Wednesday, January 12: Northhampton @ Ironhorse, Thursday, January 13: Boston @ Sinclair, Friday, January 14: Philadelphia @ Foundry, Saturday, January 15: NYC @ Brooklyn Made, Monday, January 17: DC @ Union Stage, and more).
— —
Stream: 'Juniors' – Tall Heights
— — — —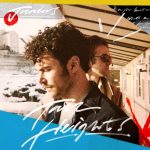 ? © Mitchell Wojcik
:: Stream Tall Heights ::
---