Every Friday, Atwood Magazine's staff share what they've been listening to that week – a song, an album, an artist – whatever's been having an impact on them, in the moment.
This week's weekly roundup features music by Austin Ward, Coeur de Pirate, BK Pepper, Marie Naffah, Tycho, rum.gold, Tiny Deaths, CHAI, TONYB., Gus Dapperton, Raquel Lily, Molly Parden, Riley Moore, Spence, National Air & Space Museum, and Beca!
— — — —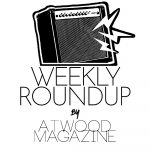 — —
:: "Run the Other Way" – Austin Ward ::
A serene, cinematic offering from Austin Ward's forthcoming Side A EP, "Run the Other Way" is a sweet indie folk enchantment breathing life into shades of grey space. The Los Angeles singer/songwriter has been nonstop the past two years since his humble 2018 introduction "2 of Us," growing in style and sound along the way. His short journey has touched on everything from Americana and folk, to indie pop and jazzy R&B – but whatever he's been singing about and however it sounds, Ward has always injected a wealth of sincerity and earnestness into his work.
As his debut extended player, Side A (out October 16) is a seamless embodiment of the above sentiments: Its tender, soft sonics and atmospheric arrangements offer the perfect springboard for what is coming to be Ward's trademark emotional indulgence, and "Run the Other Way," released this past August, is an easy favorite off the four-track collection.
"My debut EP 'Side A' is a meditation on introspection — sifting through tired love, loss of innocence, the self-doubt of early adulthood," Ward explains. "I hope these songs feel good to anyone sitting in the back of a car, staring out the window, pondering whatever they might be going through at the moment, in need of refuge. I hope that people can find their own story in them, and come away with some kind of catharsis."
"'Run the Other Way' is an invitation to choose love and optimism," he explains. "It's an ode to the person you turn to when you need saving from yourself. In a time where we're all living a soberingly isolated existence, far from friends and loved ones, this song serves as a reminder to cherish even the smallest moments of human intimacy and connection. Love is ubiquitous, and can be found in the most unlikely places. That is, only if you choose to look for it."
Ethereality and intimacy come second nature to Austin Ward. Here, he crafts a safe space for all to dwell, breathe, and feel. It's a lush, tranquil overhaul – not too energetic, not too soft; just the right amount of ambience to fill us up.
:: "Colours" – BK Pepper ::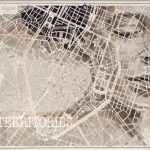 On October 7, BK Pepper marked his debut into the music world with "Colours," a song whose beauty carried such strong feeling of unfettered joy. What begins as a simple piano melody quickly morphs into some much grander as an onrush of strings pours out, each note hit an emotional vibration that can easily permeate the mind and enrapture it with its harmony. "Colours" is one of the strongest debuts, and BK Pepper has instantly shown his artistry is to be lauded.
Joining the debut was also an album announcement. On November 20, Territories will be releasing, and if the album has an ounce of the majesty of "Colours," it will surely be one of 2020's most memorable.
:: "T'es Belle" – Coeur de Pirate ::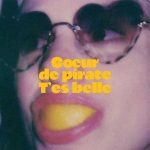 How to write a "feminist" song… It's arguably predictable, too try-hard, intending to come from a good place but consequently lacking originality. Perhaps the best way to write a song that spreads a powerful message is to do so naturally, not making it too emotional or in your face and allowing the words to flow casually into your ears. Béatrice Martin, AKA Coeur de Pirate, has been making her music increasingly more personal and impactful since the cutesy self-titled debut of 2008. Her most recent album, En cas de tempête, ce jardin sera fermé (2018) is about finding strength amongst destructive relationships while the single "Ne m'appelle pas" (2019) is about slamming the door on personal negativity.
Coeur de Pirate's latest release, "T'es Belle"(released 1 Octobre), is self-love for the females out there. 'C'est bien connu, on dit/ Que pour leur plaire, faut être jolie/ Comprendre qu'il faut se taire/ Quand on n'est pas du même avis' she explains at the start, the words bouncing along in the typical Coeur de Pirate kind of way. The chorus, similarly, is sonically sweet and catchy- a combination of optimism and slight wistfulness- while confirming the clichés we all know about 'femininity' (about being beautiful when you smile and the contradictions of being stupid if you stay silent and crazy if you speak up.
T'es belle, c'est c'qu'on m'a toujours dit
Mais juste quand tu souris
Pourquoi c'est toujours un non-dit
Que pour être aimée, faut être soumise ?
T'es conne si tu restes en silence
T'es folle si tu prends la parole
Mais moi, je sais c'que je veux devenir
C'est sur mes termes que j'veux sourire
Coeur de Pirate is a francophone artist from Quebec but she's recognized internationally, thus her motives to use that platform. Her songs being easy-going pop are the kind of songs that, even if you don't understand the lyrics, can still be listened to. So maybe that's the best way to create a 'feminist' song- make it widespread and accessible but not in a way that feels like forcing pteople into the song.
:: "The Jump" – Tiny Deaths ::
Tiny Deaths gets us all thinking in her latest single "The Jump" – a beautifully eerie track which speaks about fame and it's devastating effects it can often behold. The idea of being famous, surrounded by riches and celebrities is appealing to many people, however, life in the limelight can usually bring more harm than good. This is exactly what singer Claire de Lune touches on in "The Jump", asking the question, "does fame attract rotten people or does the fame itself rot them?"
The new single, which is the first to be dropped off of her upcoming EP, If I'm Dreaming, is both mesmerizing and haunting. Oozing with soothing, soulful vocals and shimmering synth soundscapes, "The Jump" leaves the listener captivated for the entire three minutes and 14 seconds. With the release of a new EP on the horizon, Tiny Deaths is on a promising path and we're closely following behind, watching her every step.
:: "Heartstrings" – Raquel Lily ::
Born in the Philippines, but raised in New York and currently based out of Atlanta Georgia, Raquel Lily wears many different hats. A singer, songwriter, producer, guitarist, and Twitch star, her passion and deep dedication for the arts truly seeps through her being. With the way she puts all her heart and soul into everything she does, it only makes sense her latest single "Heartstrings" would focus on the powerful feelings of love and appreciation she has for another. Written about an intense mushroom trip where those strong emotions really surfaced, her soulful lyrics and jazzy instrumentation truly drive home just how impassioned she really is.
Lily graduated from UC Davis with a degree in Neurobiology, Physiology, and Behavior, but left her career in the medical field behind to devote herself to music full time. Her upcoming debut album I'm Leaving narrates the ups and downs of life in your 20s and listeners can connect to her genuine and relatable experiences.
:: "Run Away" – Tycho & rum.gold ::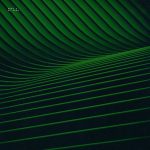 One of the more poignant partings I've heard in some time, "Run Away" is an intimate and hypnotic electro-R&B immersion. Tycho's cool sonics make for an ambient, immersive backdrop over which singer/songwriter Delonte Drumgold (aka rum.gold) lays his gilded voice. Expressive and composed, rum.gold owns the spotlight as he coaxes heartache and resilience into one soulful outpouring.
You gave me love, I gave you up
I wasn't right, but you did no wrong
You gave me trust, I gave you lust
Wasn't enough, but we moved along
Tell me it's all right, tell you'll be fine
I hope you understand, I never had a plan
Tell me it's all right, tell you'll be fine
I hope you understand, I never had a plan
"'Run Away' was fun to write not only because this isn't my usual style of writing," the Brooklyn-based artist shares, "but also because I got to play a different character other than myself. It's a very selfish track while also being apologetic and reflective at the same time." A groovy collaboration resonating with a feelgood atmosphere (despite its darker lyricism), "Run Away" is a fun four-minute escape and yet another display of rum.gold's sheer, unabating talent.
:: "California" – Marie Naffah ::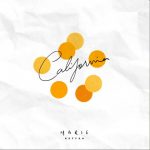 At this point, it almost feels like clockwork with Marie Naffah, each song being put out a triumph. Continuing the trend of freedom and escape, as set with her earlier song "The Cage," "California" provides a soulful and intoxicating experience. With a larger emphasis on jazz this time around, the melody present is one that circles the ears with grace as the dulcet vocals of Naffah further hypnotize listeners into a peaceful, mesmerizing trance. She is an artist that is constantly shining, her talent a praise-worthy feature, and "California" only further showcases that Marie Naffah is a voice that one won't ever forget.
:: "You Knew What This Was" – TONYB. ::
Nashville's R&B artist TONYB. releases one of his best tracks to date – "You Knew What This Was." Think late night road trips, headlights bouncing off the rain soaked highways. This is what comes to mind when you lose yourself to the music of TONYB.. His captivating vocals completely encompass you, like a weighted queen size duvet, while his dreamy, almost therapeutic synths create a beautiful cinematic atmosphere.
"You Knew What This Was" was written about the struggles of dating in 2020 and how lines can so easily get blurred. Tony confides how this particular story is about a 'situationship' he had, sharing, "This comes from the particular perspective of: I made my intentions clear, but you ignored them, so you knew what this was." The singer doesn't hold back in the release, giving a powerful and emotional performance, demonstrating his profound vocal abilities.
:: "Donuts Mind If I Do" – CHAI ::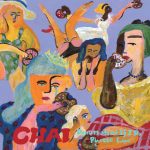 Japanese neo-kawaii quartet CHAI announced their signing with Sub Pop on October 2 with new single "Donuts Mind If I Do," a grooving change of pace. Typically a melding of bubblegum punk and power pop, CHAI's latest is a city pop-inspired slow jam. Reminiscent of Cibo Matto's brand of culinary funk, the group celebrates small pleasures in the form of their documented love of food. In fact, the music video features the tight-knit bandmates feasting on beautiful doughnuts. They indulge in their tea party and dance on a lush, green hill under an idyllic blue sky as their present selves and as elderly women, because there is comfort in having a reliable source of happiness.
CHAI continues to be charmingly subversive with their simplistic, uplifting lyrics and chants, but this demonstration of their sonic versatility provides a new source of emotional depth. A layered composition of floaty synths and dancing horns, "Donuts Mind If I Do" is nostalgic and daydream-like, lolling and super-cool. In such turbulent times, CHAI continues to live in a grounded, fantastical authenticity, rebelliously embracing positivity, change, and the joys of sameness. Regardless of what dimensions of themselves they'll reveal in this next phase of their career, it will be a welcome metamorphosis.
In anticipation of their full-length debut with Sub Pop, CHAI will release the B-side to this single, "Plastic Love," on November 6th.
:: Under Ancient Skies: MMXX Companion Album – National Air & Space Museum ::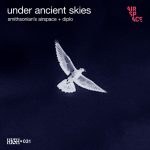 Like just about everyone who has passed through Washington, DC– only even more so, since I actually live here — the National Air & Space Museum has provided me with many happy memories over the years. That was most true during Summer 2019 when the place went berserk during the 50th anniversary of the Apollo 11 mission and the installation of Neil Armstrong's spacesuit on public display. While the doors to the building sadly remain closed, I have thankfully been able to find a special way to access the Air & Space Museum in the meantime– through the engrossing new album published by the museum entitled Under Ancient Skies: MMXX Companion Album. 
Fans of the series Cosmos will enjoy hearing Hrishikesh Hirway, creator and host of the podcast Song Exploder, step into Neil DeGrasse Tyson's shoes and take us on a tour of the night sky. He vividly describes how every civilization has been fascinated by this group of traveling celestial bodies– which the Ancient Greeks called "planetas," or "wanderers"– and how modern scientists continue to draw so much inspiration from the study of our universe. Accompanying his narration is 40 minutes' worth of ethereal electro music by Diplo, which grants Hirway's narration the giant planetarium-sized scope it deserves. Under Ancient Skies is an ideal way for the Air & Space Museum to keep public interest in astronomy afloat while we patiently wait for its astounding collection to be accessible again.
:: "Standby (dnt luv u)" – Spence ::
Singer-songwriter Spencer Hoffman is the brainchild behind Spence. Concocting colorful electro-pop fused modern hip-hop and R&B, he has his listeners getting into his grooves and feeling energized straightaway. His new contagious single "Standby (dnt  luv u)" features vibrant beats and spirited vocals and details the complications of a breakup and wishing the feeling you once had still remained.
The New York-based artist crafts authentic music bursting with originality. His eccentric offerings touch on many personal topics such as anxiety, heartbreak, and depression. His debut EP Melissa is set for release November 2020 and is a collaboration with his brother Jackson Hoffman, a celebrated producer (Young Rising Sons, Micky James).
:: "Mansion" – Riley Moore feat. Molly Parden ::
Emily Algar, Charlbury, Oxfordshire, United Kingdom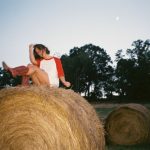 Riley Moore was raised in Nashville but has travelled all over from Sydney, Australia to Madrid, Spain. Moore is now fully ensconced in Nashville on his sailboat on Percy Priest Lake. Perhaps a metaphor that whilst he is physically anchored, his imagination will always travel far and wide. Moore has an EP, Sweet Boy coming out on March 12, 2021, produced by Cheyenne Meaders. Two songs on the upcoming EP were inspired by a girl Moore met on tour, in what he calls "a classic case of muse at first sight". One of those tracks, "Mansion", featuring singer-songwriter Molly Parden, was released last week.
For centuries, a female muse has always figured in male artists' work. From Dante Gabriel Rossetti's flame-haired Elizabeth Siddal, who was a model for most of the Pre-Raphaelite Brotherhood to Leonard Cohen's Marianne Ihlen. Usually, the female muse is one-dimensional and is purely there for her beauty and her relationship to the artist; she never exists in her own right. In Moore's case, his muse continues to live on beyond his encounter with her. He imagines her living her life without him, perhaps in a mansion with a man who wants to marry her or maybe she'll be living in Chicago like she's always dreamed of. "Mansion" is bittersweet and Moore is full of love for this nameless woman and a little wistfulness that maybe, perhaps, they'll cross paths again… "You may make your move out to Chicago someday/ Wonder if I'll be there when you do?"
:: "First Aid" – Gus Dapperton ::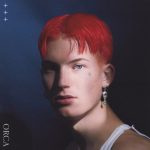 Indie-pop darling Gus Dapperton is back at it again. "First Aid," the second track from his latest album Orca released in September, abandons persona for sincerity. It begins with a modest acoustic rhythm that prepares us for the same no-frills, earnest self-disclosure in his lyrics. Beginning with "Sorry 'bout my head, it's not here, I'm still learning how to fear," Dapperton looks us in the eyes, greets us with his glasses off, bowl-cut tousled. The rest of the song continues to ponder his state of mind as it's still "learning how to steer" and "learning how to pace." With siren sounds blaring in the background against a constant hi-hat that fills up the space relentlessly, Dapperton is a little lost, a little "all over the place," and he enfolds us within this selfsame atmosphere.
"First Aid" is confessional at core. Dapperton temporarily casts aside his stage name for a reference to his real first name, Brendan: "His name is Bren, don't forget," presumably the same "his" that Dapperton talks about in the closing verse: "I would slit his wrists and reminisce it if it wasn't for my sis / She's got heart the size of I-95 / I drive." Essentially a dedication to his sister, it's a song about being saved at your rock bottom, salvation born out of tenderness and love. With a steady, lullaby melody, "First Aid" becomes itself a balm that soothes and comforts our fears and anxieties.
:: "Calm Before The Storm" – Beca ::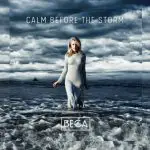 Although she'd been performing in Los Angeles since 2008 and attended the Juilliard School in New York before that, Beca Dreams first formally entered the scene in 2015 with her debut album, Ecliptic, which was buoyed by her powerful voice and an engrossing synth-dominated soundscape. Another five years later, and Beca has still largely got that formula down, as evidenced by her latest single, "Calm Before The Storm." This time around, her output is further strengthened by its emboldening lyrics reminding her female audience to "remember what you're fighting for" and to "show how girls play tough."
"'Calm Before The Storm' is about fighting for what we believe in, even in the face of fear and uncertainty," Beca says of the new track, a collaboration with producer and songwriter Danny Ross. "During this time when it seems the world is falling apart, we need to dig deeper than ever before to find our inner strength and resilience." Penning lyrics like these, which promise that "We're gonna bring chaos right to ya… gonna get through the night, gonna make it better," are probably the right way to help see such a worthy outcome achieved.
— — — —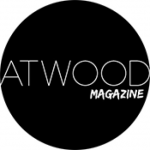 :: Weekly Roundup ::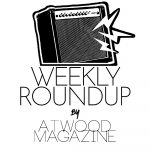 ---
:: This Week's Features ::
---