Known for her individualistic soundscapes and unique compositional approaches, contemporary artist Lisabel brings her tales of devotion full circle in her latest single "Flor de Louis."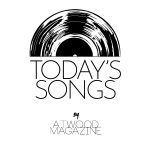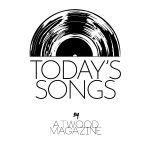 Listen: "Flor de Louis" – Lisabel
---
This discovery inspired me even more to write a story that could be perceived as a dedication to a person, as well as a more 'abstract' story.
Familial connection is something that offers resonance with us all. But when Italian-born, London-based singer/songwriter Lisabel dropped her single "Flor de Louis," it became clear that at her core, she is a truly remarkable storyteller. Coining the term preserved by the French monarchy as "Flor de Lis," Lisabel's new single offers a metaphorical tribute to her brother. Depicting anecdotal tales on a flight back to London after visiting her residing family in Italy, her lyricality desciphers the exact moment she took flight. As the red hues of the sun beamed brightly over the deepening oceanic tones, Lisabel found familial comfort in her brother's colourful aura.
I've got a story to share
About a person he's rare
Clothed in colourful robes
He brings joy and hope
She explains, "I always had a strong bond with my brother, we inspire each other to grow in our respective careers and lives in a way that to me is very special and unique. It's hard to live in different countries but we are always connected even when we're far."
Driven by an urge to be boundaryless, her songwriting blends intimacy and introspection in a truly idiosyncratic way, as her euphoric vocal energy rises atop a truly remarkable backing. Like many of the tracks produced together with her long-term collaborator Nikola Kovačević, "Flor de Louis" mixes a paramount blend of electronica with mellow undertones of R&B and Lisabel's pure desire for pop-perfection. Whether it's the funky synthesizers, layering vocal echoes, or contagious rhythms that have you spinning Lisabel's latest hit all day, one thing is for sure – she always brings more to the table.
A tale that never gets old
A flower as ancient as earth
With hues of white and gold
A blessing to behold
As she continues to own her own abstract narratives, Lisabel's chronicles are brought full circle. It's her ability to bring familial comfort into the hands of her own lyricism that makes "Flor de Louis" just so remarkable.
— —
Listen: "Flor de Louis" – Lisabel
— —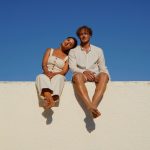 ? © Nik Kovacevic
:: Today's Song(s) ::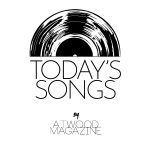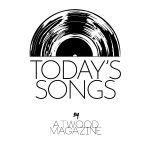 :: Stream Lisabel ::