Alice Pisano brings the end of summer and the death of love with hauntingly angelic single "September."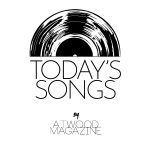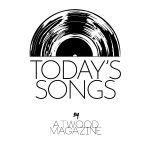 Listen: "September" – Alice Pisano
---
In 2018 when Alice Pisano released her debut single "Celebrate Life," her career kick-started into motion. Spending years developing her style and writing, the songwriter grew up passionate about all things music from an early age, singing in various bands as a teen and studying classical piano, guitar, and singing. Now, Pisano has a mature, developed sound and her latest single "September" is a prime example of her growth.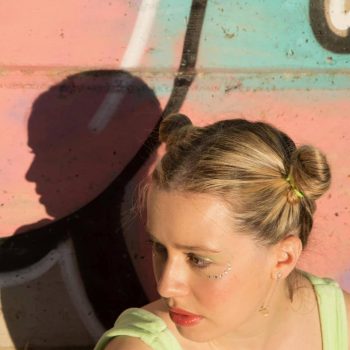 I'm lying to everyone when I say I'm fine
A party, a date, a glass of red wine
Maybe you're never gonna hear this song
I'm doing my best to carry on
Sometimes, the end of summer can leave us feeling flat and down at the prospect of winter, but also we feel a sense of nostalgia as we think about those dreamy, warm late nights and fun we've experienced over the year. The gorgeous "September" nods to that post-summer sadness. Produced by John Foyle (Years & Years, Maisie Peters), the track is a pure heart-wrencher, as well as a slight tear-jerker, coated in a contrasted, golden warmth.
And I'm on my own
Are you on your own?
'Cos I search for you in everyone
With a rich vocal tone, Pisano lays down her voice over a soft piano – it's simple but utterly perfect in its tender flow. The echoing reverb of angelic vocals flushes the soundscape in raw emotion and power. The famished texture is fed through the depth of the passion and feeling, subtle cymbals add a rush of energy in vulnerable moments, accompanied by stunning, affecting melodies and harmonies.
The colours of September will come but you won't
Maybe you're over it but know I'm not
'Cause nothing's been the same since you've been gone
To you, I'm just the girl you loved once
As well as those summer blues, the single narrates the death of romance and how the difficult period of healing can be a triggering minefield of constant reminders of your ex-lover. Pisano shares, "I wanted to try and capture that bittersweet feeling that I often get towards the end of summer…and at the same time, the end of love, when you're trying hard to forget about someone but everyone and everything reminds you of them. Some songs take weeks, sometimes months to perfect… 'September' came along very naturally and quickly. I felt an urge to write it. I tried to be as honest as possible… Writing songs is the most powerful way I know of processing my emotions."
If you have just left a relationship, situationship, friendship, or just feel sad that we are leaving the warm, tangerine nights and sunshine-filled days, this track will undoubtedly bring you comfort. It's not only easy to listen to but enjoyable to sing along at the top of your lungs. Alice Pisano's phenomenally raw, moving voice and sheer, angelic piano results in a truly wonderful single "September."
— —
Listen: "September" – Alice Pisano
— —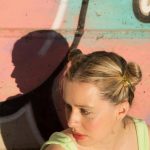 ? © 2021
:: Today's Song(s) ::
:: Stream Alice Pisano