Atwood Magazine has partnered with Toronto-based indie pop artist-to-watch Loviet to create a special one-stop shop blog highlighting her art and artistry. Visit this page for treats, teasers, and more!
•• ••
The Start to a Beautiful Friendship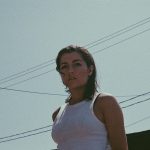 In 2020 I was introduced to Atwood Magazine with the release of my first EP Everyone Knows The Thrill When It's Over. Atwood shared such a great, in-depth and thoughtful feature and review written by Mitch Mosk. It gave my record a trusted voice that shared my music to a new set of ears and assured them it was worth the listen. Like all independent artists, having that support out of the gate on a debut independent release was vital and not only gave listeners confidence in the project, but myself too. When you independently release something into the abyss of online noise, no matter how much work you put in or how sure you are of it, there's always the question of if it's being heard. Someone DID hear it though, through the noise and I really saw first hand how important a platform like Atwood is to musicians and fans alike. <3
I'm currently in the midst of releasing brand new music, two singles deep with another three to follow. My new release has been my favorite so far, which you can read all about on Atwood here, but this brings me to 'Some Kind of Blog' and what I'm doing here.
I'm still an indie. I've followed many release strategies and campaigns. I'm starting to learn about Web3 (before it takes over). I even push for a viral Tiktok once in a while (can't WAIT for my  TikTok deep dive with you someday LOL). New experiences or challenges come up everyday while I try to navigate my career path, from early 20s to now. I've had to backtrack a few times from following the wrong directions so to speak so I've learned that I simply can not do anything that doesn't feel honest or true to ME and I'm pretty sure anyone that watches or listens would agree. Gimmicks and inauthenticity kind of sucks and I'm guilty of high-key embarrassing myself once or twice.
So in this collaboration with Atwood, I wanted to create a space for my messy, sometimes chaotic but honest self to live and breathe and thrive with you. To connect on cool subjects and of course, music. I might already do a form of sharing on some of my social media platforms but this will be special with an added layer of exclusivity and definitely more open since there isn't a character limit to cut me off or Elon Musk breathing down my neck (jk). Fitting with my 'idgaf' 'raised in the tumblr era' building-my-first-Piczo-site-in-elementary-school self, I feel like I'm able to get to know you much deeper and vice versa. Admittingly I'm a little rusty, still an artist first (and even then words aren't my absolute forte) but here we go! – Natalie Lynn, Loviet
'The Nighttime Is All in the Timing' – Loviet
The End of Loviet's
The EP is out!! WOO!!! These last 6 months of release cycle have been very very special to me. I've been able to share each song from this project single by single, and "Some Kind of Drug," the final track is finally here. It's out. You're all probably understanding the title of this blog a little better now, eh? You can listen or purchase the EP here. We even have vinyl available at my merch store of both TNIAITT and 777.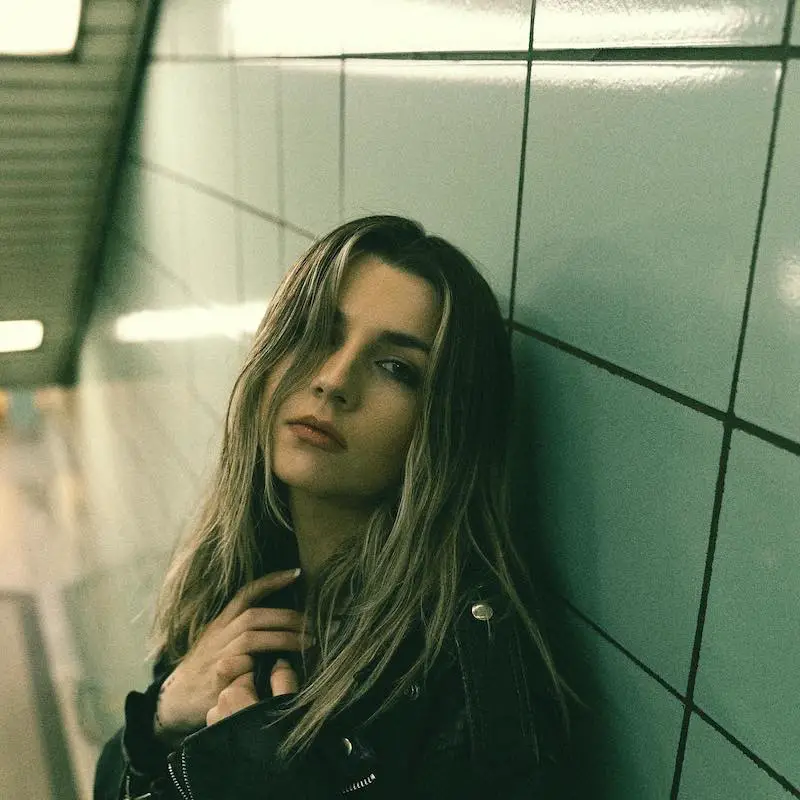 My previous entry on Some Kind of Blog was a tour prep post. Pre-LA, NY, Sweden, UK, EP launch. Also pre-knowing I was about to jump on another tour, which I am currently out on at this very moment. Writing this on a train heading to Montreal. This tour is in Canada and the US with the amazing JP Cooper and his band. So far it's been pretty legendary. Sold out shows back to back in some of the most iconic rooms ever. I'm performing stripped down sets to open the night. If you are around any of the regions we're in, check out the dates and tickets here.
I'll be in Boston at Sinclair March 5, New York at Bowery Ballroom March 7, Chicago at Lincoln Hall March 8, San Francisco at Great American Music Hall March 10 and Los Angeles at The Roxy both March 11 and 12.
I am signing back on to make my last entry on Some Kind of Blog and thank you guys for reading! It's been so lovely being hosted by Atwood Magazine on this wonderful platform, and I can't thank them enough. Gonna miss it! And I still feel like I have SO MUCH I want to talk to you guys about still, so I wanted to take this moment to get connected with you on all my other platforms. That way we can hopefully keep communicating and sharing, and you can stay with me on this journey.
To recap and reintroduce you to the internet I guess: Here's where you need to find me from here on out and what you can catch up on, ICYMI!
---




Smash that like and subscribe button below! Jokes aside, please actually do. Legend has it if an artist gains 1000+ followers this opens some pretty big doors in the YT world and we are pretty close. Still an indie so all of it helps!
It also happens to be the place I get most excited about sharing because when there's something going up here, it's something I've really put my foot in. Apart from the touring and the recording, I probably invest the most in what makes it's way to YT. All the other posting platforms and pages feel a little more temporary. Making music videos and live performance videos is such a large part of my vision for my music and the collaborators I work with as well. And let's face it, since Much Music and MTV has r.i.p'd, it's all we've got!
I'm currently releasing a new video for each of the new singles from the EP weekly. The Nighttime Is All In The Timing (Chapter I: Broken Lips) is first up. You may have heard the music, but I know you haven't seen it (if that makes sense) or at least seen a glimpse of the world it was created from. This has been a passion project for me. Each video was made with love by myself and director Boywonder at Rainbow Land Productions. From sitting at a table at Sneaky Dees discussing plans, to running around in the cold in December, from town to town, just to create these pieces for you, each shot as one continuous shot, I can't wait for you to watch.
With each video release I'm also dropping a written chapter (kind of like a very very short book) that sets up the story about the video and deep dives into the theme. You can find that…
…on my instagram. Please follow me here and stay up to date with things like pics from the road, updates about shows and releases and the occasional mirror selfie. I'm totally 100% serious though. It's definitely still my most active social thing, and it fills me up to meet so many people here. I spend more time chatting to new friends and fans via IG than probably posting but that's most important to me anyways. If you've found me there from this blog, please please reach out, DM or comment to let me know 🙂 it would mean so much to me.
We can't forget about TT. This entertaining little app, highly addictive, soon to be ILLEGAL? Maybe? Who doesn't love breaking the rules though. Every show I've been performing during these tours and all my shows I go TikTok live for. So based on my set times wherever you are in the world, if I'm going live on stage, you can catch it from home, on your phones here. Apologies in advance if the video is streaming live from the floor of the stage or rigged somewhere random, I like to keep it interesting. Never let them know your next move. I also post other stuff that can be kinda fun and weird too so check it out. I still find a ton of amazing artists through TT so I'm a lover and a hater but most of all would love to have more friends in this space.
If you are a Spotify user, it would be so dope if you would give me a follow on my artist page! Follows boost your presence to playlist curators that in return share my music to a wider fan base and as far as platforms go, you'll see updates about my new music coming out. Merch linked to my profile and all my upcoming tour dates. If you use a different streaming platform, a follow on there or equivalent would be exceptional too!
And since this is the last one of these things I'm gonna do, I'm gonna just go on one last little rant. Just for funsies.
I was a kid downloading music from Winamp, then Limewire ("It's me. Hi. I'm the problem it's me," cited from "Anti-Hero" by Taylor Swift). Not to get all "I used to walk 20 miles uphill in the snow to school" on you, but I used to upload 20 songs on an MP3 player and listen to them for a couple months because my MP3 player couldn't FIT anymore than 20 tracks at the time and half of them had weird intros like, "you're listening to Kayyyyyyyyy rockkkkkkk" or that one MSN sound effect when you get mail just randomly popping in at the bridge or something. I also used to burn CDs and give them to my friends if I liked an album and wanted them to hear it. I hope you're not the police guys?
Anyway. Every once in a while, I'd drive 2 hours to a store that actually HAD new releases to buy a couple CDs but like the average 9, 10, 11 year old, I don't know how old I was, but I didn't have much money to invest nor a car or a license, but music was still everything to me. I needed it. Not all my fave artist's records even made it to those shelves either and I'd be in my rural-ass two towns over Walmart being like "I'd like to buy the new Silversun Pickups record" that *shocker* they didn't have or even know existed.
All I know is that if that kid was around today and you told them they could have access to pretty much all music on this fucking planet, from one device for the price of one CD, it would have been mind blowing. A dream. And ways to connect to artists and know what they're up to all the time. It's such an exciting time that we're in and it's all about figuring out the healthiest and most positive way to harness so much power that comes from these platforms. So for the many fans that don't have more than that 15 bucks in their wallet a month and need music NOW, following on any of these platforms is so helpful and a real way to support. Oh and there's the last one, tried and true…
Muchly appreciate it!! Here's the tea. I use this thing every once in a while, but when I do, it's always something juicy. I'm not gonna spam your inbox. I'm not gonna fill it with big files that crash your email. Just wanna keep it light and save it for the realest ones 😉
Thanks again for being here everyone! Peace and love. ✩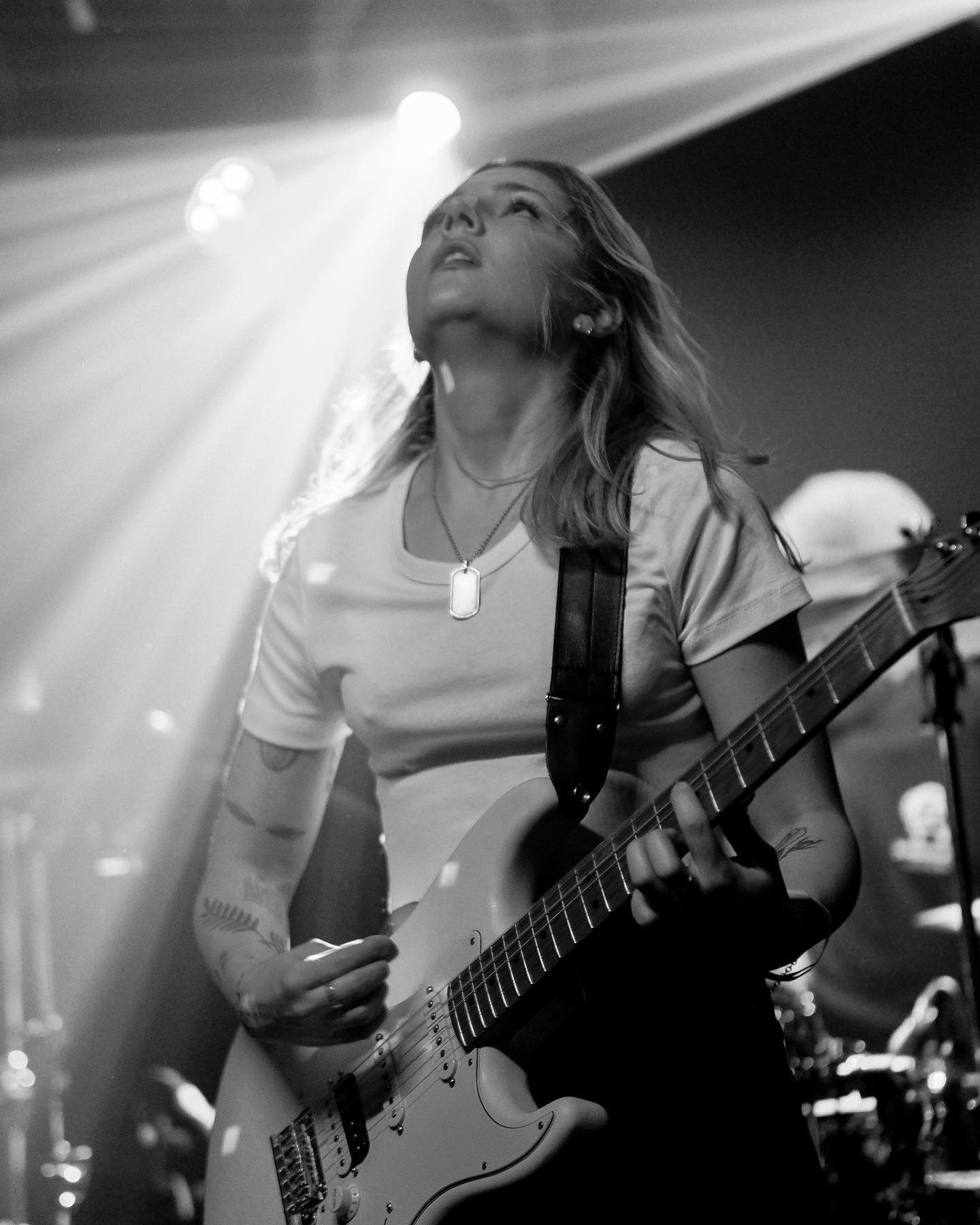 Loviet's
GRWM Tour Edition!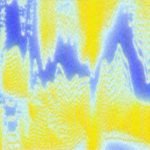 I wanted to share with you guys a little GRWM as I head out on my first run of shows in the US, Sweden and UK. Me and my band will be performing in Los Angeles at the Bardot on February 6 for School Night LA and New York City at the Mercury Lounge on February 7 for School Night NY. RSVP here if you're in the neighbourhood and want in! Then we're off to Stockholm, Sweden to perform February 15 at the Canadian Embassy followed by Norrkoping for Future Echoes festival that weekend. After a day off to hang in Copenhagen, we jump on a plane to the UK to start the tour. Brighton Feb 20 at Hope & Ruin, Manchester Feb 21 at Gullivers and Bristol Feb 22 at Crofters Rights, before capping it off in London at the Grace Feb 23 with Ryan Ritual. Feb 24 is the release of my brand new EP The Nighttime Is All In The Timing and we've lined up a super secret show (TBA) in London to celebrate before we head back to Canada. Click here for the full list of shows.
This tour has been nearly 2 years in the making – from when we first laid plans to the initial booking, then rebooking after Covid. Despite the obstacles, I'm so happy to be on the other side ready to finally perform in these cities and make some new friends and fans along the way. Seeing as I'm not a road vet just yet, I figured in full transparency it would be fun to share my messy (or organized) tour prep before we take off and start blasting socials with the classic band-on-the-road posts.
Bookin' It
Last May I got to dip my toes in the UK for the first time, making the trip over to perform at The Great Escape in Brighton. It definitely opened the right doors getting in front of some great promoters and industry folk while in attendance who extended their hands to help us finalize this run of dates, including our showcases in LA, NY and Sweden. It's a little crazy to imagine just going in blind (though it's a reality more often than not) but thankful for the lead up from showcasing and networking that's secured things. We've worked with some great promoters and bookers to make these select dates really solid so if you're in these areas, come hang.
I've been on the other side before casting lines in the dark like most indie acts, booking your own shows, so feeling very thankful for the security having some trusted hands behind the scenes. When it comes to hitting the road however, we're on our own, so it's super clutch to have the details laid out. All the credit goes to my manager on this one for crafting a really solid tour-book that relays the daily itineraries and contact info for shows and advances, which is gonna be really helpful when we're in the thick of it.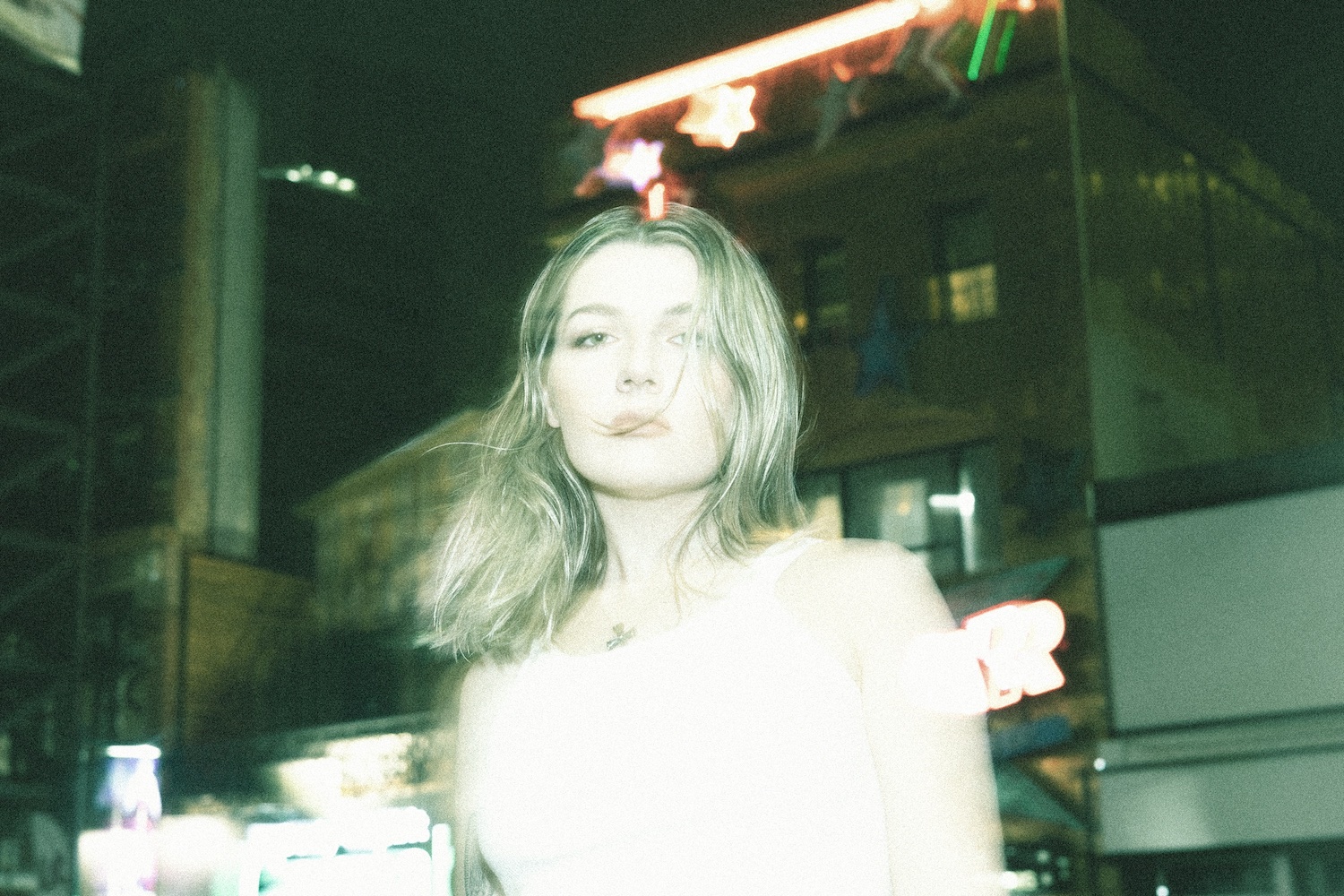 Travelling Light
I think TGE was my first time flying into a city I've never been before to play a show so I learned some valuable lessons on the importance of traveling light. Let's be honest – there's no bus or crew picking us up at the airport, awaiting our arrival so whatever we're carrying, we're ACTUALLY carrying. I think I lost 10 pounds from carrying my heavy flight cases up and down the stairs, through airports, on and off of trains, backpack bursting at the seams with extra footwear and clothes. So for Sweden and the UK 2023, I've reassessed my gear and luggage situation, albeit leaving things a little less protected however more lightweight. My packing as it stands rn:
5 loose pedals with a daisy chain versus powered pedal board with flight case
transporting those pedals with my guitar in it's canvas gig bag, pocket stuffed (fingers crossed that there's an on flight closet to stow this in carry-on style)
One bookbag with a couple pairs of jeans and my 5 white tanks that all look the exact same but are all very different to me <3
+ as much merch as I can squeeze
It's giving minimalist, right?
We'll see if all that still holds by tour day. For the LA/NY shows, I'm packing a little heavier. It's the luxury of a three day trip total, with a break back at home in Toronto before the Euro run, so not cutting as many corners and packing some dumb shit cause why not? My massive polaroid camera, more than a single pair of shoes (ouuuu), even more white tanks that all look the same but again, very, very different. I figure if I can get it out of my system, I'll be good to suffer out 2 weeks in dirty clothes and blistered feet. And hey, the best thing about travelling to the states is that if I do need to transport myself and my extra baggage around in say a car, I'm not relearning how to drive on the opposite side of the road – yet.
Dollar dollars
As you can imagine, touring adds up $$$. Between the big stuff (flights, accoms, gear rentals) to the little ones (food, gas, random things you come home with having no clue why or how you bought them) you've got to prep, so we've been deep-diving on the budget and plans to save.
First is utilizing public transit, be it the 'Tube' or the NY Subway. Had a good little adventure on the tube in London last May however it was so hot I almost died. So here's hoping February we get a little relief there.
Myself, bandmates and manager will be sharing all the work-load, from tour management, slinging t-shirts, loading/unloading gear. Stuff we already do anyways but definitely saves when you're taking on more roles yourself.
For accoms, we've gone half Airbnb, half discount apps like Hopper and Booking.com. Wasn't feeling the hostel vibe personally but we'll make up for the mid-accoms cost by cheaping on the eats…direct me the nearest fast food joint please.
Also, my manager introduced me to this sick app called Airalo that is an international e-sim card, so you can land wherever and easily set yourself up for more affordable cell data.
On a big note, I'm super grateful for FACTOR Canada providing some financial support that we quite possibly could not do without. Feeling fortunate to have such a great funding resource here in Canada to help artists like us reach outside of our home markets while still independently growing our fan base!
See ya soon!
I'm so excited about these shows guys and all the new music we're getting to finally share live. Pretty stoked that by the time we're finished tour, the EP will be out and we'll have reached 8 new markets IRL. I'm sure I'm gonna read this whole thing and laugh (or cry) in about 4 weeks after the whole experience is over depending on how well I actually prepared but keep your eyes on socials if you want to follow us on the ride. Gonna put our all into it, can't wait to see you soon.
Loviet's
Top Videos of 2022!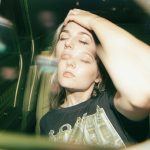 Here I am, writing blogs and falling into line with one of the biggest blog traditions in history. The ever so anticipated "Top 10" list of the year. Of course I wanted to put my own two cents in as well and feature a couple of cool numbers from friends and over all influences that were released in 2022 – however to make it interesting, I've made a YouTube Playlist to highlight how dope these songs AND their visuals are. 
I've cut a bunch of my own sometimes-cool-sometimes-shitty visualizers in the past and not that it makes me any kind of big cinematographer or video connoisseur, it definitely deepened my appreciation for the art and like obvi – videos are just cool to watch. So I hope you enjoy my contribution. This year brought us lots of great stuff. Maybe some hidden gems and then of course the iconic releases we've been waiting for such as Paramore's new single, a new album from The 1975 and even Rihanna (finally hearing our prayers and releasing SOMETHING) so I'm thrilled to share my top 10 of 22 and feature the top 10 of that list below. Full YouTube playlist here!
•• •• ••
cleopatrick – "Scaring Me"
I immediately fell in love with this track after catching the video and just genuinely thinking how unique and captivating of a concept it was. When artists are literally always up against finding new ways to reinvent the wheel aka another day, another video, visualizer, etc, it's always dope when there's a new spin that actually does just that. This one definitely got me; an AI generated video (cool in itself) playing on a screen that is rolling around through various places, lined up with the track and all matching the aesthetic and vibe. I think I read on their social's that it was a last minute decision to have the screen roll around but sick call imo. Directed and shot by a friend of mine, Boy Wonder, who I've been fortunate enough to collab with myself. When I was sitting down with him a few weeks ago to chat, I tell you – the way my jaw hit the floor when I found out that HE was the mastermind behind it? Such a gem and of course loving how well this vid captures the brand and aesthetic that Cleopatrick have carved out for themselves so perfectly. We love minimal kings.
Enumclaw – "Jimmy Neutron"
I have a bit of an obsession with west coast scenery – particularly the Pacific Northwest. Don't get me wrong, I'm not like one of those girls – you know the ones – that go and make it their entire personality, hiking on the weekends, wearing only birkenstocks, planning their PNW visits until they full blown sell everything, move and the rest is history. Not I, but if you say you don't enjoy tall trees, mountains, coastlines, Twin Peaks? Seattle? You sound like a liar to me just sayin'.
When I first heard Enumclaw and learned that they were from Tacoma Washington I knew their videos would satisfy my PNW cravings, as their music was already grabbing me out the gate and lets be real, I've never hiked a day in my life. This track especially with its distorted Smashing Pumpkins-esque riff matched with a motorcycle riding unobstructed down a long road under towering trees; truly hitting the spot.
Goldie Boutilier – "K-Town" (Live Performance)
This live performance video is by one of my new favorite artists Goldie Boutilier. Literally stunning, beautiful, talented, voice like an angel. It's funny when I find my influences gravitate towards so many of these feminine, angelic, graceful beauties that are like the Lana Del Rey's of the world (I'm a LDR Stan) but yet the translation in my own work, NOWHERE to be found. Truly, don't go looking for grace or pure femininity here, however this video shows Goldie in her rawest, standing out in every setting with no need for anything fancy to mask her voice or to convince listeners of what they're hearing. This video in particular was filmed by a director friend of mine, Moosecanfly, who did an amazing job at making this simple and captivating idea really shine through Goldie's sweet and sultry performance.
Softcult – "One of a Million"
Softcult has been a standout for me for a while now. I was fortunate enough to catch them at a few festivals we had both been performing at over the last couple months and all of their shows have been top notch. Mercedes and Phoenix can play the shit out of their instruments while writing AND producing AND making videos and zines, literally doing it all and better than anyone else I've seen. I absolutely love this track and the way they've edited the video. I'm obsessed with giving things that blown-out look like an old CRT screen gives. All of their visuals and art have their own signature gothic grunge branding that makes hearing them and seeing them equal to the experience. It's also sick that this was filmed while they were on tour in Thailand (like how sick is Bangkok amirite?).
Hemlocke Springs – "Girlfriend"
Like a lot of people, I discovered Hemlock Springs through Tik Tok. Her wonderfully weird aesthetic is mesmerizing, and this song slaps. Even though I fell for the song first, checking out this video later, it gave me a vintage YouTube and vine energy that also feels exactly like what I needed. There's something about 2022 and going into 2023 now that opened up the floor to throwing out the too cool for school attitude that so many artists used to live and die for. Simple and honest is super in, while the cheeky animations and bloopers rolling under credits makes the video even more fun on top of this artist's charisma shining through. She's a package deal and I strongly urge everyone to go follow her to ends of the earth. This is her second single release EVER. Pretty crazy.
Paramore – "This Is Why"
I like to think that the impact Paramore has had on me and my music is pretty apparent, so I'm sure it's no surprise that I was stoked when they released This is Why. And okay everyone… Let the record SHOW that I actually was the first ever to discover them *cough cough* pretty crazy right? I used purevolume.com to discover all the hip indie bands back in the day, but for some reason when I downloaded their music on WINAMP all that came up in the title was "Pressure – Fueled by Ramen", (which I pronounced Raymond for years) and when they blew up I of course was appalled and appeared late to the party, but I swear to god I had that song ingrained a year before everyone else. So don't mind me, just staking my claim here.
Now that that's out of the way, I'm actually a big fan of the evolution of their sound with this track, along with the video having this aesthetic that's almost Quentin-Tarantino-flick-esque. We love a film grain, poppy colors in the desert, slow zooming, fast panning – need I say more? Literally would do some unhinged things to get a write in with this band, just sayin. Though I'm sure they get that a lot.
Ethel Cain – "American Teenager"
I finally got to see Ethel Cain live this year and it did not disappoint. The entirety of the crowd was dressed in their finest vintage nightgowns and garters as Ethel would have them. It was such a great show and amazing to see her aesthetic come to literal life through her fans. This music video shines in that respect as well. Her aesthetic is cohesive throughout and is incredibly nostalgic having been filmed on a camcorder (iconic). Also the fact that it's recorded in her hometown, at her old highschool and around the places she grew up makes it feel really heartfelt and special to watch as a fan.
The 1975 – "I'm in Love with You"
Turns out the 1975 are playing in Toronto on Dec 12 (my bday) and I actually went and got myself some tix – way up in the nosebleeds because whatever, a show's a show and last minute moment of weakness to hear this new record live and buy the T-shirt. The TikTok girlies made me do it after scrolling through (what might have been) hours of footage from this tour – it looks really cool! I've felt a connection with this band for a while as some of y'all might know, because people that love the 1975 LOVE the 1975 and tend to talk about it quite a bit. I reference them as an influence often, so yeah, I definitely had to share a new track that I really dig from the highly anticipated new album. This song is kind of reminiscent of their first album imo. Matty Healy is still a question mark but Phoebe Bridgers cameos in the vid and I really do like the simplicity of this track's songwriting.
Ellevator – "Sacred Heart" (Lyric Video)
Very excited to head out on tour with this beauty of a band! I feel like lyric videos are prone to being classed a tier below "official music videos" but I'm happy to fight anyone who dares to try me on this. I've never had to throw fists on these grounds and I'm sure I won't have to after you watch for yourselves because this lyric video is SUCH a vibe. It's so beautifully executed, like damn. I wish half of my official music videos had this much style. The band's performance inward to each other as the camera is LITERALLY swirling around them, contrasted by the overhead still where you can see the entire process laid out as if you are a fly on the wall. Pretty dope.
Holly Humberstone – "Scarlett" (Garden Version)
I've got a playlist in my library called "stepping on my throat" and it's honestly just made up of Holly Humberstone songs. So this rendition of Scarlett in particular had to be my number 1 and of course when hasn't the live or stripped version of a song hit us in the guts the most? Apologies to anyone jamming this playlist for the pre, I'm simply out of my usual character here and requesting some tears or an uncertified therapy session. Thanks. This simple video is beautifully done and Holly on camera is a chef's kiss every time.
---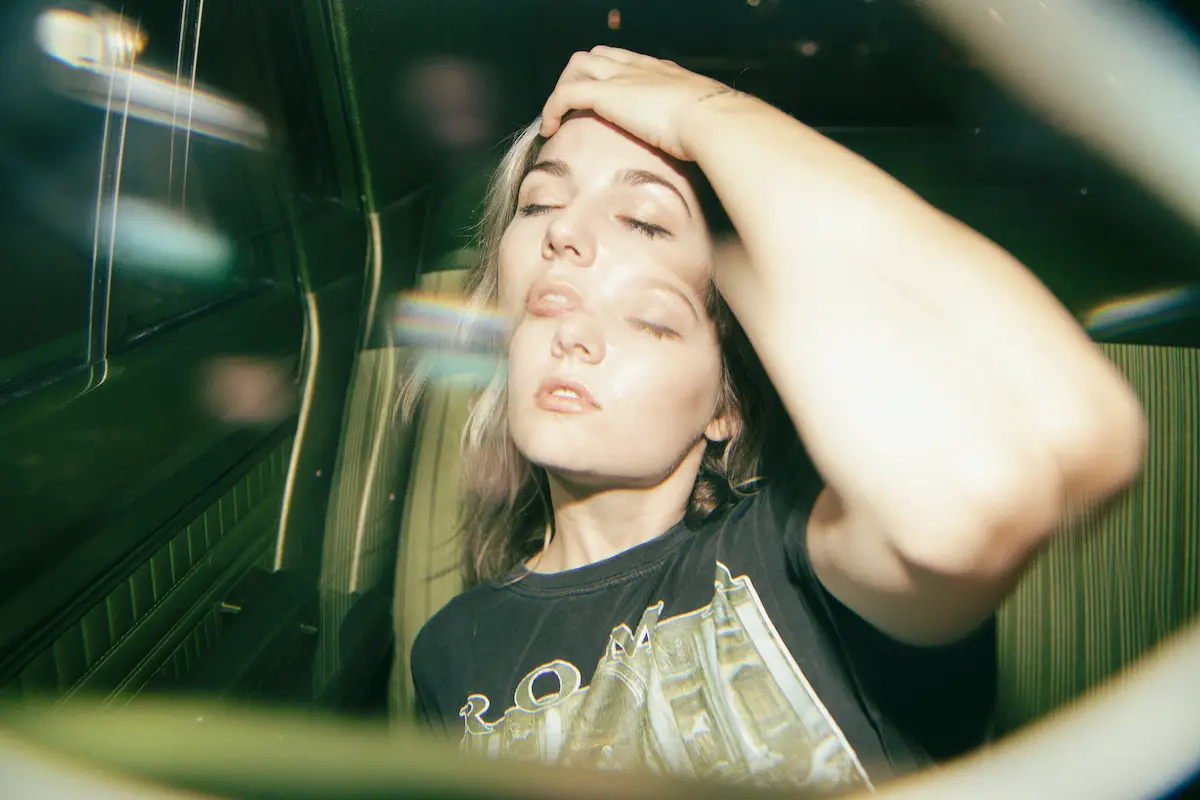 SOME KIND OF BLOG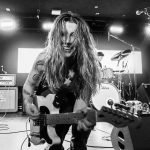 •• ••
Atwood brings together voices and fans who truly listen and enjoy music. I feel I relate to you guys more than anyone and when I hear something I love, I wanna scream about it and I'm not too cool to do so. It's all about sharing and connecting for me and I'm excited to indulge with you and scream about things I love. OR that I don't love so much. Guess we'll see. But the common goal and interest here is and always will be great music and honest writing. At the LEAST I hope I can keep this mildly entertaining for you as a reader.
Have a look around the page that I'm treating like my teenage bedroom. My favorite music is on the playlist below. My merch will be hanging somewhere here soon. My own music and articles are linked over there while right here is where I'll be updating a blog with all my thoughts just for you over the coming weeks 😉 buckle up.
---
LOVIET'S PLAYLIST
---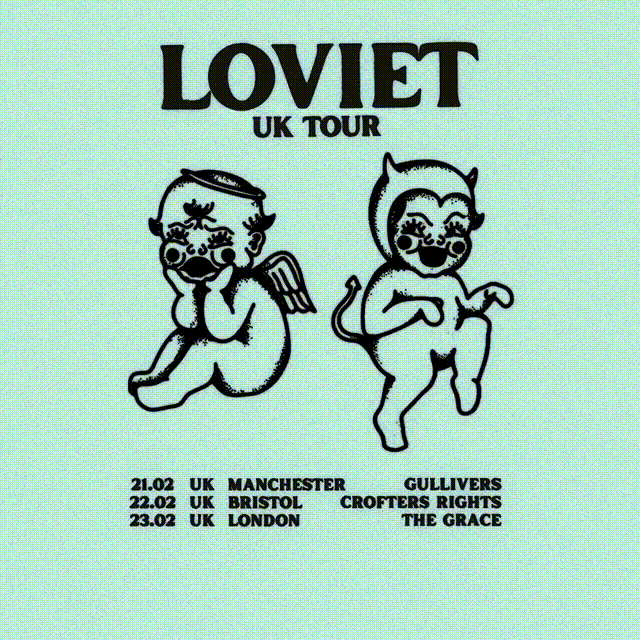 Loviet Tour Dates
11/3-6: Sydney, NS @ Nova Scotia Music Week
02/16-18: Norrkoping, SE @ Future Echoes Festival
02/21: Manchester, UK @ Gullivers
02/22: Bristol, UK @ Crofters
02/23: London, UK @ The Grace

— — — —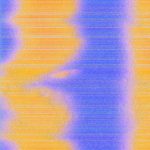 ? © Leo Montero
:: Stream Loviet ::