Intimate, unapologetic, and feverish, Loviet's emotionally charged "Wide Eyes" is exactly the kind of cathartic release we need to unpack our trauma and shake off old scars.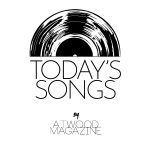 Stream: "Wide Eyes" – Loviet
---
Night time is all in the timing…
Toronto artist-to-watch Loviet's stunning second single of the year takes the form of an intimate emotional reckoning.
In the same way that a pot of water takes time to boil, "Wide Eyes" starts off soft and hushed. The song builds slowly and steadily, adding depth (drums), color (guitars), details (lyrics), and layers of feeling along the way, until the artist reaches her boiling point and everything spills over in a dramatic, beautiful flood of feverish indie pop passion.
It's intense; it's unapologetic; it's exactly the kind of catharsis we need to unpack our trauma and shake off old scars and bruises.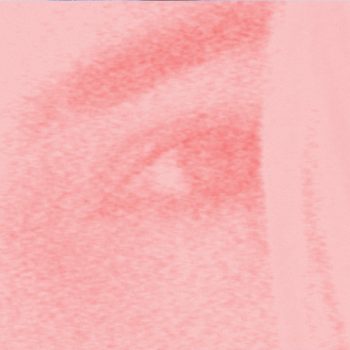 So I finally got around to it
Threw out all your things
Now we're done with this
But I could take that heart for you
And make it something beautiful and brand new
But you don't want to
You got a persona and babe it's cool
So don't waste it keeping 'em only in your room
Independently released October 21, 2022, "Wide Eyes" is the searing second single off Loviet's upcoming EP The Nighttime Is All In The Timing, set for release in 2023. Following September's breathtaking "Broken Lips" (which Atwood Magazine hailed as "a cinematic anthem of soul-searching, inner reckoning, and emotional release"), "Wide Eyes" finds the Nova Scotia-born, Toronto-based artist deep in the throes of intimate anguish.
But this not a lament; it's a reclamation.
Loviet channels her feelings into a heated, assertive confrontation with the worst parts of her ex, calling them out and holding them accountable for the ways they've made her feel.  What starts off as a candid dialogue erupts into a visceral explosion replete with a relationship's wreckage:
Yeah but every time I'm with you
You'd never do something
Like this again
Who are you getting mixed up with
Tell me another thing
You never did you never meant
Later in your room
You got the stars in your eyes
So say, say what you want baby
You know you'd never lie, no
"I like to think of this song as kind of a love letter with teeth," Loviet's Natalie Lynn tells Atwood Magazine. "It starts as a conversation and becomes more and more emotionally charged, until it flies off the rails. I'd been sitting on 'Wide Eyes' for a while and it took many forms over the years on stage but over the winter it finally came together while I was alone at a friend's studio writing the record. The title of the EP The Nighttime Is All In The Timing also comes from a lyric in this one, making it extra special to this release."
"The thing I like most about this specific track on the EP is that it feels like it takes the unconventional route compared to the formula driven songs in my roster. It's like an anti-songwriter song and like all my favorite music, the emotion coming from the production is just as telling as the words."
And I know what you think of me
When you're not around
And you can't keep anything to yourself
Every time you were touching me
It felt so good but baby
I could never figure out
Who it was that you see
Oh yeah but later in your room
You got the stars in your eyes
So say say what you want baby
You know you'd never lie
It may get classified as a slow-burner, but "Wide Eyes" is utterly relentless.
Loviet's golden, powerhouse vocals ring out with passion and pain; she delivers a standout, achingly emotive performance throughout that keeps us clinging to her every word, feeling in our gut the raw emotions she so poignantly, and so effortlessly conveys through story and sound alike. All around her, the track glistens with  warm, effected electric guitars and a dynamic percussive pulse, courtesy of a throttling bass guitar and radiant, driving drums that constantly move the entire assembly forward. The rhythm section briefly drops out for a moment of ethereal reverie in what we'll call the song's breakdown (somewhere in the background, Loviet breathes the phrase, "the nighttime is all in the timing"), only to return with a vengeance in a fierce and fiery, high-octane finale.
The wheels are off, her guard is dropped, and she spills her soul with uncompromising zeal in a churning, cathartic, and super-charged climax.
Nighttime is all in the timing
And I know that to you it's impossible
But I wanted just to walk up to you babe
I know what I can't do
and I know what you made me feel
And I wanted everything with you oh
And it looks like I blew it yeah
Ohh don't go I could give you more
You couldn't give me it all
You couldn't give me all yeah
And the nighttime
Is all in the time
The right
He's all wide eyes
"Wide Eyes" is the kind of volcanic outpouring that sweeps us up in its chaotic energy and envelops us in the storm.
It's emotionally cleansing and utterly freeing; a moment of truth and release, letting loose all the pent-up anger and heartache that's been building inside for quite some time. Loviet's latest is easily one of her best: Untethered and unapologetic, "Wide Eyes" leaves us breathless once again.
The Nighttime Is All In The Timing was recorded and produced in Minnesota with Bradley Hale and Cacie Dalager of alt-pop band Now, Now. Stay tuned for more from this promising EP over the coming months, and stream Loviet's latest single wherever you get your music!
— —
Stream: "Wide Eyes" – Loviet
— — — —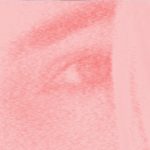 ? © Ryan Perry
:: Today's Song(s) ::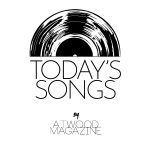 ---
:: Stream Loviet ::