Some lyrics and songs are viscerally striking in the way they hit the nail on the head, so to speak. As the world stumbles through chaos and the aftermath of a pandemic, Milky Chance nod to the oft-confusing times we live in right from the start of new single "Living In A Haze."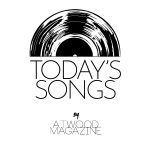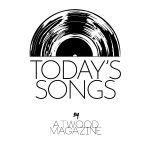 Stream: "Living in a Haze" – Milky Chance
---
For as much as they've got a knack for earworms like 2014 favorite "Stolen Dance," childhood friends Clemens Rehbein and Phillipp Dausch aren't afraid to take aim at what ails its fan base (and indeed, the music-listening populace at large).
Witness the opening line of lead single "Living In A Haze," off the forthcoming album of the same name: "I been up a couple days I wonder why/I been living in a haze what a foolish life."
The track, which has already racked up well over 2 million Alternative radio streams, offers up a ready alternative: "I should be dancing, I should be dancing the night away."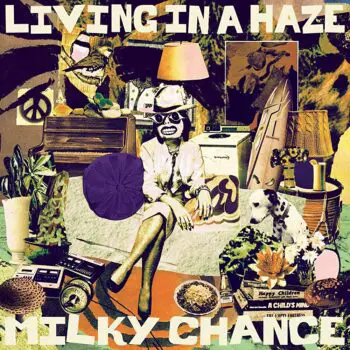 The sentiment is a worthwhile one, particularly as Milky Chance bring Living In A Haze to life on June 3rd and June 4th at breezy New York City rooftop venue Pier 17 with Young The Giant.
The song checks all the right notes for those who love the buoyant alt-rock of Young The Giant's 2010s hits and of course, the sharp rhythm of other rock n'roll favorites, like The Strokes.
It's all part of a formula that hooks the listener right away, as Milky Chance has done for over a decade now.
The prolific duo are never content to take too much time off, delivering a consistent string of singles and EPs, not to mention eclectic 2022 mixtape Trip Tape II.
---
Described by the band as an "economical haymaker of a track," the album's namesake single already seems to have an instant through-line with fans. Assuredly, there are plenty of those when it comes to Milky Chance – the band boasts more than 10 million monthly Spotify listeners.
Ultimately though, the duo says it comes down to going beyond simply what's in your headphones, and it's all part of the band's biggest tour yet (it hits 48 cities across the U.S. and Canada).
"In order to really connect with an audience, particularly in a live setting, music needs a sense of physicality and movement," Rehbein says.
As to the album itself, the LP is billed as "the artistic culmination of their newfound freedom: Adventurous and unburdened by expectation, it courses with an undeniable energy and sense of possibility."
For a duo that's survived turbulent pandemic times to deliver an undeniably jubilant album, that's a worthy mission statement – and certainly, one worth viewing in a live setting.
— —
Stream: "Living in a Haze" – Milky Chance
— — — —
 © Anthony Molina
:: Today's Song(s) ::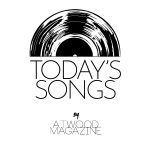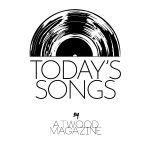 ---
:: Stream Milky Chance ::