Meija offers warm productions that combine synth-laced beats with indie melodies, and "Buttons" showcases this talent with an unmatched charm.
Listen: "Buttons" – Meija
---
When it comes to jaded love songs, one wouldn't immediately expect to hear toy pianos or children's keyboards. Jaunty tunes and playful soundscapes don't necessarily fit the norm for it, but Meija does away with normalcy and instead creates a bustling synth-laced track that redefines what a fatigued love song can be, making "Buttons" one of 2019's most standout tunes.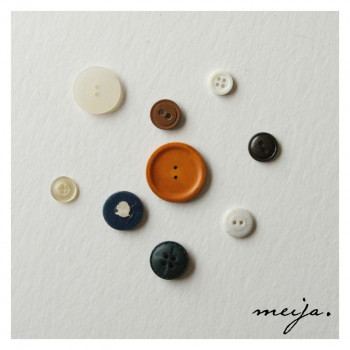 LA-based songwriter and producer Jamie Sierota might best be known for his role as principal songwriter for Echosmith, but after taking a step back and reassessing what he is looking for, the solo project Meija was born.  The debut single "I Already Said That I Love You" released back in April, introducing listeners to an electronic-infused rock anthem that set the stage for Meija. Now, "Buttons" is taking it a step further with shimmering soundscapes leading the charge.
I'm running on low, couldn't let it show
But I want you more than anybody else I know
Couldn't let you go, you could keep my soul
The track begins with soft strokes of a synth keyboard that rise up quickly but then subside once the vocals of Sierota begin. From the start, the instrumentation is lively with synths, percussions, and keyboard that coalesce into a whimsical soundscape. With Sierota's delicate vocals joining the mix, an infectious and smile-inducing experience has been created, and it's not even a quarter of the way through.
Cause now you know more than anybody should know
I'll let you take my pride, who needs it anyway?
There's nothing left to hide. That's why…
"The lyric, 'I let you push all of my buttons' came to me pretty quick but at first I wasn't sure what it meant, but for some reason, it really connected with me," Sierota explains in a statement. "Over the course a couple weeks I kept working on the track. I kept being drawn to things that sounded 'small.' Toy pianos, shakers, an old 80's Casio keyboard made for kids. I would record the ideas at my studio in East LA and then keep coming back to it."
I let you push all of my buttons all the time
Pushing me out, pushing me out of my head
Out of my head
Sierota continues, stating that "there was always something playful about track and lyrics; something refreshing about it not taking itself too seriously. Eventually, I had the idea of writing this sort of jaded love song. I've been in the same relationship for 8 years so was something that felt close to me." His ideas were translated perfectly. "Buttons" is a romp, an adventure of pure delight that, despite the weary love, will make any listener sing along with unfettered glee.
Being a part of something, somewhere I haven't gone
There's nothing left of pride, now I'm a runaway.
Just now I feel alright, and that's why…
While singing, the synths and drum machines take a step back into the foreground, providing a spotlight for Sierota and his impressive vocals. After the first chorus ends, Sierota croons with a tender touch "I could take a fall, I could lose it all. Might as well take what everybody is on." As he continues his story, lamenting of how he feels "small," a swirling crescendo of instruments is forming, leading to a close that is boisterous and thrilling.
Listen: "Buttons" – Meija
---
The crescendo suddenly ceases, giving a brief pause that sets up Sierota to deliver the final touch. The last 30 seconds are a whirlwind of twinkles and sparks that leave a lasting sheen on the minds of listeners. And with one last breath, Sierota ends his story on a cheery note. Who would have thought a toy piano could sound so good?
"Buttons" delivers the very best of synth and indie, showcasing not only the superb musicality of Sierota, but why Meija is destined for greatness. It's a tune that shines brighter with every listen, and if Meija continues dropping music of this caliber, the music industry will soon have a new face.
— —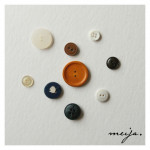 ? © Ana Sierota
:: Today's Song(s) ::
:: Stream Meija ::