Atwood Magazine is excited to share our Editor's Picks column, written and curated by Editor-in-Chief Mitch Mosk. Every week, Mitch will share a collection of songs, albums, and artists who have caught his ears, eyes, and heart. There is so much incredible music out there just waiting to be heard, and all it takes from us is an open mind and a willingness to listen. Through our Editor's Picks, we hope to shine a light on our own music discoveries and showcase a diverse array of new and recent releases. This week's Editor's Picks features Ok Moon, Madison Cunningham, Pom Pom Squad, Stellie, Cheerleader, and Sunnsetter!
— —
Heartache never sounded so pure – and I've never felt more sure of "supergroup" in my life. Australia's Ok Moon – the four-piece of Hayden Calnin, Dustin Tebbutt, Xavier Dunn & LANKS – have themselves another win with "Harpoon," a dreamy whisper on the wind elevated for the world's indulgence. A solemn reflective soliloquy, "Harpoon" rides a painful wave of realization as the narrator comes to terms with the reality of a relationship in peril: "Salt through the nets, I cast broad for the love you left," sings an emotive Tebbutt in the chorus. "Harpoon right through my chest, I was caught by what you said."
This is a quiet, contemplative redemption – or rather, an attempt at redemption through awakening and promise. Cool acoustic guitars envelop our ears, slowly playing each chord to let the notes ring out. Claps in the chorus raise the energy level just enough for us to feel the immediacy and intensity of the moment: That sensation of a harpoon through the chest.
They're only two songs in, yet Ok Moon are definitively one of my favorite bands to come out of 2019. I'm genuinely thrilled by the ethereal and earthy nature of their music, and stunned by the amount of emotion they manage to pack into every second.
"Pin It Down"
Madison Cunningham
This is just a jazzy, juicy good time. Taken off Madison Cunningham's major label debut Who Are You Now (out August 16 via Verve Forecast), "Pin It Down" thrives off a groovy guitar lick and a relaxed 4/4 time signature ready for anything.
In this case, Cunningham finds herself back where she's already been. It's a story vague enough to take on any number of shapes and forms – from a simple deja vu moment, to matters of the heart, and beyond. "Maybe it's time that I take a good a look around at what we have learned to live with, and what we can't live without," Cunningham sings, her clear voice soaring above her frolicking guitar. "The pain that we hold so dear looks so small and vein from here, when we're standing right where we said we would never be."
The air never sours, and the guitars never stop bouncing. "Pin It Down" is a lively experience from start to finish, despite the singer's gnawing sensation that something's amiss. Driven by that mystery, and a natural forward-pushing momentum, Madison Cunningham's jazzy "Pin It Down" is not one to be missed.
"Heavy Heavy"
Pom Pom Squad
"I'm feelin empty, fuck the MTA; I always miss my train." Brooklyn indie rockers Pom Pom Squad immediately caught me with the dark intensity of their song "Heavy Heavy," a raw outpouring of fierce, demanding intensity. Overdriven guitars arrest the senses, creating an increasingly volatile backdrop upon which frontwoman Mia Berrin bears her soul. What's unleashed, with the help of band mates Mari Alé Figeman, Shelby Keller, and Alex Mercuri, is a barrage of confessional statements on mental illness and the related scrutiny, questions, and comments one tends to get on a daily basis.
It's getting heavy heavy
Telling everybody that I'm fine
I'm feeling heavy heavy does it mean
I wanna fucking die?
It may be angry – to the point of feeling savage at times – yet ultimately, Pom Pom Squad leave us with a sense of long sought-after relief. "Heavy Heavy" is the turbulent explosion; and oh, how good it feels to let it all out.
"Let's Forget We Were in Love"
Stellie
Not to fanboy here, but Stellie's "Let's Forget We Were in Love" is an absolute jam. Impassioned and emphatic, it's an unforgettable introduction to an artist who's sure to become a mainstay in the coming months.
The Adelaide singer/songwriter's second single (she debuted with the slow-burning "Cry Baby" in December), "Let's Forget We Were in Love" presents breakup and heartache in a fun, bouncy context that neither denigrates, nor deifies the love that's been lost. Though it sounds dismissive, the chorus' titular line feels more like an attempt at catharsis and closure.
Baby, really took your time
Maybe someday, we'll make you mine
But for now, it's done
Let's forget we were in love
We're a perfect mess
The more I think, the less I regret
But for now, it's done
Let's forget we were in love
With its smooth, sultry rhythms and airy ambience, "Let's Forget We Were in Love" feels like a curious mix of Spanish, Australian pop, and American rock influences. Stellie's cool singing caresses the ears, demanding to be heard: Her dreamy vocals sink into her surrounding instrumentation, rising and falling with provocative strength as she washes herself of this formidable tension.
Love doesn't rinse easily from the soul, but with time and reflection, we can come to understand a relationship in its proper context. Stellie does just that in her second single, bringing us along for a ride through intimacy and fracture, nostalgia and finality. For as sad as this story may sound, "Let's Forget We Were in Love" is an incredibly enjoyable experience full of life and sweetness. It's a farewell – maybe not a fond one, but certainly one I'll have on repeat all summer long.
Cheerleader's debut album was the soundtrack to the summer of 2015, and four years later they're poised to claim yet another season's airspace. The Philadelphia psych-infused indie pop band are finally following up their incredible debut album The Sunshine of Your Youth with a forthcoming sophomore record, set for release later this year. Released on May 30th, lead single "Bang, Bang" is, well, a banger. The track eschews the sort of raw, hazy fuzz we fell in love with oh so long ago, while further pushing that psychedelic element into the forefront.
Lead singer Joe Haller's voice is tinged with just enough distortion to make him feel like a part of the instrumentation, as well as its leader: He croons, calling out a palpable message of rebirth and rejuvenation as guitars swirl around him. All in all, "Bang, Bang" is a worthwhile re-introduction to a band I've been waiting to hear from for quite some time – a fresh start that blends the old with the new with exquisite finesse.
"I Will Understand"
Sunnsetter
Sunnsetter's latest single thrives not off an action or story, but on a feeling: "It's about needing to move forward, and needing to understand the reasons for why you never feel fulfilled, always looking ahead for a purpose to be found in every small detail of your life and correlations to be drawn that could lead to a greater cause within the mundanity," explains Toronto-based multi-instrumentalist and producer Andrew McLeod, the brainpower behind the moniker. "You know that the answer is to find peace here, in what you do everyday, but you become lost in grandiose scenarios without an end."
"I Will Understand" is an introspective trip: Layers of wandering, wondering voicings pile upon one another, shoegaze-y guitars and directionless vocals searching for purpose and meaning. Sunnsetter explores this intimate space for six long minutes, the slow pace elongating the time to feel like a small glimpse of forever.
Though the music wouldn't be described as "dreamy," it certainly feels like we're caught in a dream – and in that space, the artist balances reflection with repose. A must-have song for sleep and solemn musings, Sunnsetter's "I Will Understand" is an invitation to wander and wonder at will.
— — — —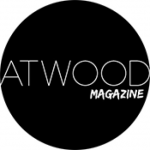 ---