Olivia Anna Livki returned with 'Digital Dissidents,' her first album in four years, this past spring, eager to unsettle– and yet also comfort– audiences as much as ever before.
— —
You may very well have never been weirded out by any music video in your life as you will be by Olivia Anna Livki's "Spectacular." The German-Polish singer had intended for this track to be a bumpy ride from the get-go, with broad social commentary on narcissism, capitalism, and the ambivalence of female power and sexuality in digital capitalism. "We're all stars in an Insta-reality-show," she explains the video's concept. "Dangerously powerful, yet trapped in a vicious cycle of extremism and degraded to pictures and products."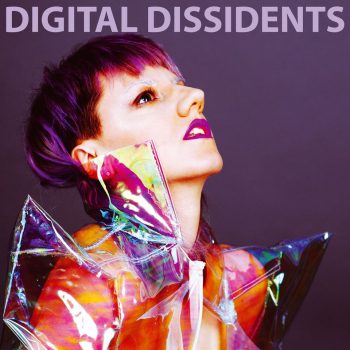 "Spectacular" serves as the lead single and opening track on Digital Dissidents, Livki's first album in four years, and first-ever release in the UK and US. In the time since 2016's I Am Carthago Pt. 1, the singer has earned her master's degree in Film Studies at Freie Universität in Berlin and has continued to make waves across the broad creative community in the German capital she now calls home. Now she is ready to make a full-blown comeback she describes as "a last, cheeky, furious manifesto and roar of a lioness who– literally and figuratively– owned herself, never letting the music industry own her."
Here, Livki offers Atwood Magazine further insight into her plans to shake audiences up with her music and social commentary, while also providing them consolation during the rough times of the global pandemic.
Listen: 'Digital Dissidents' – Olivia Anna Livki
A CONVERSATION WITH OLIVIA ANNA LIVKI
Atwood Magazine: Having lived in several parts of both Germany and Poland, how did you pick up the sounds and cultures that you did as you made your way around?
Olivia Anna Livki: Musical fusion and picking up influences comes naturally to me. When I was a child, my family was constantly on the move. I´ve never really felt like I belonged anywhere, but it made me very open towards music. Global fusion is kind of in my blood.
I've always discovered music on my own by listening to records at the record store or discovering music on the radio. The first music I ever loved was a Swedish band – ABBA. I got their music on cassettes in Polish markets. After that, I started watching MTV, reading Rolling Stone, and falling in love with African-American artists, British and New York-music culture. In the UAE (many of my childhood memories are connected to Abu Dhabi), I always picked up Arabic music while listening to the radio, as well as African and Indian music.
German and Polish stuff never really surrounded me, as I grew up in the countryside, where there is no local music scene. But there is some German and Polish classical music that I am influenced by. In fact, Digital Dissidents is the first album that refers to my Polish roots. Solaris is about my late grandmother, who was Polish-Ukrainian. The title is based on the novel by Polish novelist Stanislaw Lem, the arrangement is inspired by Polish modernism (especially Penderecki and Kilar) and you can hear a "Lira Korbowa" in it– that's a traditional Polish folk instrument.
It's been a few years since your last release, 2016's EP I Am Carthago Pt. 1. What are some key events or projects that have defined the time since then for you?
Olivia Anna Livki: I was busy studying and evolving as a film scholar and filmmaker. When my record deal ran out in 2015, I decided to get my Master´s degree in Film Studies and a diploma in film editing.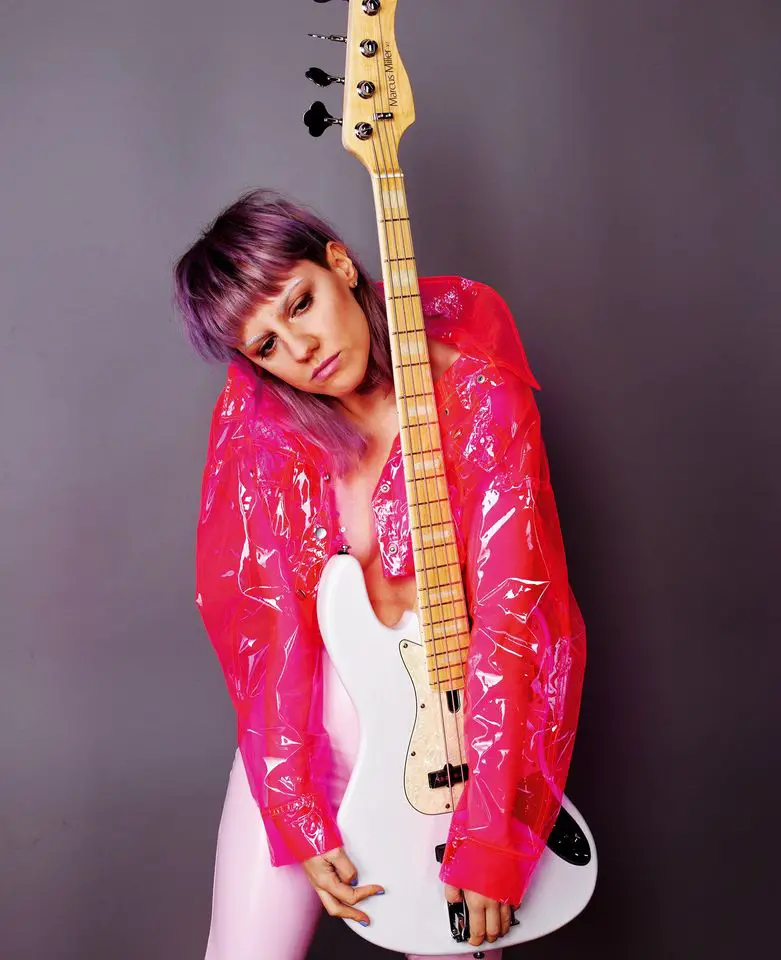 You have demonstrated a strong interest in film as well as music. How do you combine the two interests? Have you been working on any film projects non-music-related?
Olivia Anna Livki: Yes, I originally studied film directing and film studies before I began my music career. In fact, filmmaking has always been a part of my music: I produce all my music videos DIY-style. The visual concept is an organic part of the whole album-project. Plus, my music often plays with film references (Akira on my debut-album The Name of This Girl Is, Dr. Strangelove on Strangelivv, or the title track of my new album, which quotes the Ghost In The Shell theme).
I'm also currently re-focusing on film and visual media professionally. I'm definitely getting back into video production and media science in non-music-related contexts.
You love performing at festivals. Which ones have been among your favorites? Where would you like to perform next once the pandemic settles?
Olivia Anna Livki: I loved playing at Shimokitazawa Sound Cruising in Tokyo. I played two shows in one day– no one on the technical crew spoke English, but the communication was amazing. They ended up being two of my best-sounding shows ever. I also loved playing at Coke Live Music Festival and Off Festival. I remember a crazy Off Festival performance at 2 pm or something. It was an extremely hot summer and the sun was hitting me straight in the face. During the last song, the sound got weirdly slow in my head. I got dizzy and threw myself on the floor because I almost collapsed. Crazy things happen on stage, but they create funny memories.
My dream is to perform at the legendary UK and US festivals. You know– Glastonbury, Lollapalooza, Austin City Limits, The Great Espace and SXSW– because I've never had the chance to do any of that so far. We'll see what happens. I have dreams, but I'm a realist.
Your first single and its video, ''Spectacular,'' is designed to be ''a satirical gaze at the web era.'' What elements of that era were you most keen on critiquing, and how does that come across in the music itself?
identity, body image, and social power. Spectacular is the "manifesto" of a wealthy and cynical female influencer with an extreme body-shape. On the other hand, a bit of that character is in all of us today–- the web is turning all of us into narcissists, who need to be visible online, in order to exist and be socially successful.
One point of critique concerns the extremism. Since the web has a short span of attention, everything needs to be extreme, extra-large, and spectacular to be seen. Insta-girls make us feel like having a "regular" body, and our face alone isn't enough to be worthy of attention. The butt, eyes, lips, and waist need to be extreme to a point that only surgery and filters can produce. It seems natural bodies are obsolete and replaced by more spectacular, digital ones.
But more importantly, the song is about power and sex and a dilemma the web creates for women. On the one hand, social media made a lot of young women wealthy. Girls see Kylie Jenner on the cover of Forbes magazine and believe that selling images of their bodies can make them independent. The web gives them more opportunities to make money. On the other hand, it pushes the myth that sex is women's power. And that's a dangerous delusion: politics, economy, and technology give you power, while sex is a trap. It has always been our only "tool" when all other tools have been taken away from us; it's a substitution for power.
The web's fixation on women's bodies and their commercialization impacts the minds of young girls. They're told to focus on achieving by looking good, rather than by evolving skills– meanwhile, they're kept away from seeking careers in industries that have real power (and remain in the hands of men). The media still portray male billionaires as tech-giants like Bezos, Zuckerberg, or Musk, while their role-model for women-entrepreneurs is a young, rich-born girl, with several beauty-surgeries, whose career is based on nothing but her body. Such a woman can hardly be considered self-made– her brand is money. Her power is an illusion– just like her photos.
The music in "Spectacular" ironically reflects this dilemma. It's loud, brutal, extreme, unapologetic, sexy, and has a short span of attention– the musical equivalent to the web-chaos and the influencer's mind. We hear her annoying, arrogant, seductive voice and vulgar twitter-tongue. But there is no commentary. I want her to tell her own story, and I want the listeners to decide how they feel about her. In the end, I think we feel disgust, fascination, and sympathy. She's a pain in the neck, but also a survivor. We hate her, but also cheer for her. She says she is "the queen of visibility," but we know her royal power is very hard-earned, fragile–  and probably more of a spectacle than reality.
Watch: "Spectacular" – Olivia Anna Livki
What was production of Digital Dissidents like? How did you get the record to the point where, in your mind, it achieved the message you wanted to create?
Olivia Anna Livki: The album originally came from a dark place and a depressive phase in my life.
I didn't really start with the concept. I just worked on songs about issues that were keeping my mind busy at the time. It was 2017. My family was breaking apart because of abuse. #MeToo had just started and I was going through it on a very personal level. At some point the Cambridge Analytica-scandal appeared, everyone spoke about Trump, Brexit, and the frightening rise of right wing-extremism with the help of social media. The songs basically started coming to me.
"Spectacular" was one of the first bits that I enjoyed, because it was funny and satirical. But my feelings were generally very fearful. I used the songs for therapy. I wrote about my abuse-experience, about trolls, the internet, web-corporations, influencers (that's when all the songs like "#Collapse," "Digital Dissidents" and "Information War" were written). I also wrote about mortality and how much I missed my late grandmother during these scary times. I felt the fear of an emerging danger– that we, as a society, were breaking apart and moving towards an escalation.
Recording the songs, little by little, I noticed that I wanted to communicate an idea: With power and freedom comes responsibility. Technological progress is at the core of many of our current problems, and we must evolve mentally in order to keep up with the world we created. That's why the Internet-era became the theme of the album.
However, the hope-bringing community songs that I wrote towards the end of the process ("We Are Carthago," "Black" and "Resist") were an important part of its conclusion. I wanted the idea of taking responsibility and overcoming divisions to be the empowering core-message. Which is why "Resist" ends the album– on a high note.
How significant is it for you to be releasing an album in the United States for the first time? In what ways do you hope to connect with American audiences with your new music?
Olivia Anna Livki: I think many of the issues I write about are very current to American audiences. Americans are good at bouncing back and finding hope and motivation to make changes. After all, it's the U.S. movements and activists like A.O.C., Heather Heyer (who originally was the subtitle to "We Are Carthago"), Tarana Burke, Time's Up, and #MeToo, that inspired this album the most.
"Don't say big data or small hands took your future. This ain´t no country for old men-– it is yours" is an obvious reference to these movements. The title of the final song, "Resist," pretty much sums it up: "Don't trust your leader. You gotta take the lead". It's got an intentional Bob Dylan-feel to it ("Don´t follow leaders…") and that's as American as it gets.
Anything else you'd like to add?
Olivia Anna Livki: Stay safe, my dears. Use your common sense and take care of yourselves and your loved ones. This pandemic brought so much pain to so many families– my thoughts are with all of them.
— —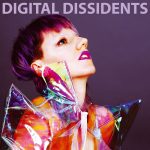 ? © Conny Santura
:: Stream Olivia Anna Livki ::
---