From new wave to hip-hop's golden age, Pompeya's album 'Dreamers' treats us to a fleet of '80s-flavored rock and more: It's totally bitchin'.
— —
Russian indie band Pompeya will never apologize for getting songs from their latest release, Dreamers, stuck in your head. They're doing it on purpose.
Pompeya, formed in 2006 and made up of Daniil Brod (vocals), Denis Agafonov (bass), and Dmitri Vinnikov (percussion), focus their process on expressing stories and inspiring "constant dancing," "rather than keeping the production and lyrics clean-cut." In addition to making music that feels like a sunny Saturday in the summer, Pompeya's tunes are the closest thing to a functional New Wave time machine possible. Following their two previous releases – Tropical (2013) and Real (2015) – Dreamers is '80s new wave and synth-pop bound. So, stop tinkering with your flex capacitor and just press play. You'll be gracefully transported to a time when t-shirts had shoulder pads and neon was the new black. Don't forget your hairspray.
Listen: 'Dreamers' – Pompeya
Starting Dreamers off with some healthy "oooooooooohs," backed by slightly hushed synth beats, Pompeya points their time machine towards the intersection of A-ha and Simple Minds. Get ready, our musical time travel adventure begins with "Win."
oohooo-oohooo
oohooo-oohooo
She got closer to the filthy bar
No remorse, so bizarre
Instead of beauty she wants circumstance
watch out, watch your step
oohooo-oohooo
She-gonna-win
she's come to win win…
oohooo-oohooo
you're gonna give
you've got to give in
Pompeya's sparse lyrics paint a clear picture without wasting any time. With "Win," we are invited to become voyeurs of seduction. While standing on the damp, dank floor of that bar we all know so well, a familiar story of temptation mixed with manipulation unravels. And, just as this bar exists in our collective schema, the temptress in question is just as familiar. A well constructed song, you'll definitely be singing "Win" by heart almost immediately.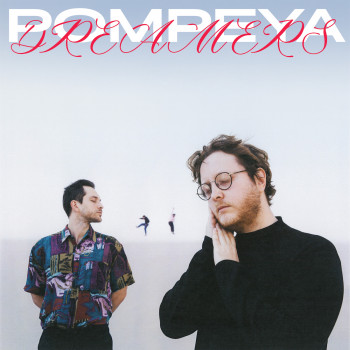 Next stop on this neo New Wave adventure takes us to the bass driven "Hot Summer + July." Full of classic American summer imagery and free spirited philosophy, "Hot Summer + July" is what the members of Pompeya dreamed of as children growing up in Russia.
It's a hot summer, July
kids are craving for a full life
I'm on my way to the beach
screamin' and steamed
you, try to reach! 
Pompeya tell Atwood Magazine that "Hot Summer + July" is "about typical American summer holidays that (we've) never had." Their declaration of "we got no where to go!" layered with celebratory synth claps, sets the perfect free flowing summer scene. At precisely 2 minutes and 37 seconds in, we reach the song's bridge. It's the kind of bridge that accomplishes at least two important tasks:
It pairs well with the climax of all Chevy Chase movies, when "the plan" is successful, and he gets the girl.
It provides a perfect live show opportunity for Daniil (vocals) and Denis (bass) to execute an emotive back to back rock-out, while Dmitri (percussion) twirls a drumstick over his head. And the crowd goes wild!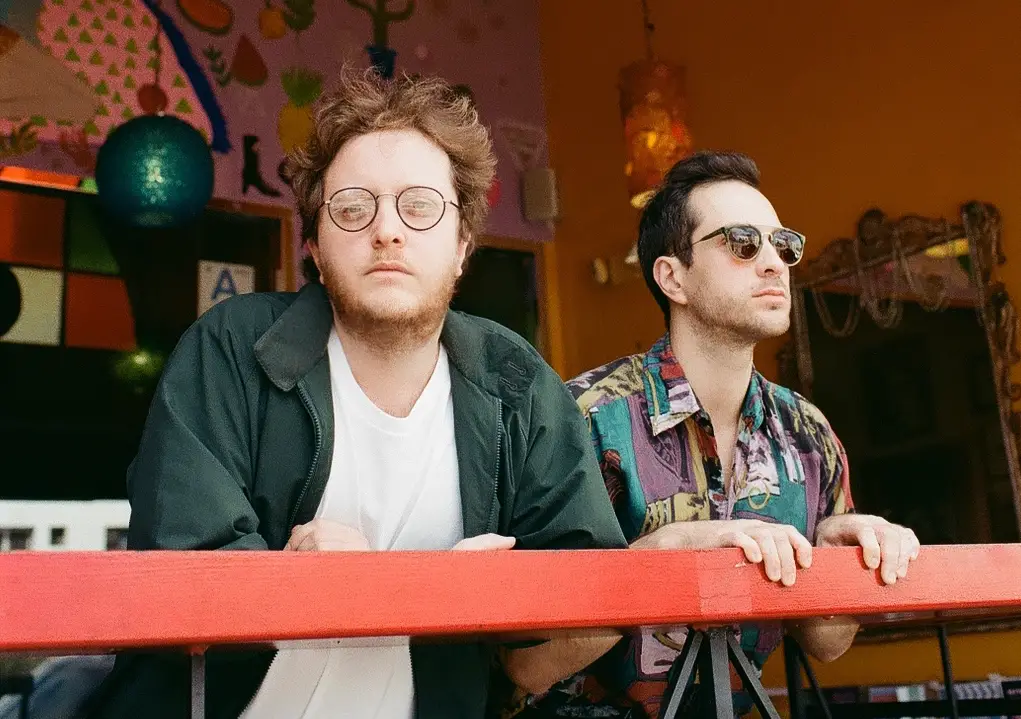 Throughout the rest of Dreamers, Pompeya treats us to a fleet of '80s flavored rock. "Every song on the album can be seen as an appreciation of certain music genres or bands from the past," the band reflects. "'80s new wave and rock n' roll that told stories. If you feel that some part of some song reminds you of some other band, we probably meant that!" We listen and feel our way through thoughtful bass drum driven, "Maybe." On to fan favorite and up beat motivational track, "Do," Pompeya even dabbles with Jungle Brothers/De La Soul style hip-hop with "Wondering" (feat. Shiloh Meets World). 
Dreamers' closer, "My Way," is a triumphant realization of personal growth and motivation.
Is this rain not stopping?
well I keep on hoping…
nothing's gonna change my way!
Is this a fire, is it storming?
a hurricane is coming?
nothing's gonna change my way!
According to Pompeya, "lyrically, ("My Way") is the main Dreamers song. It paints the picture of what we feel at times in Russia (traveling) back 'n forth to LA." After all, travel is another way to experience a paradigm shift in a time machine, of sorts.
Luckily, veteran travelers Pompeya are prepared to take us back to the '80s in style. Hop on their time machine and allow these Dreamers to whisk us away! Experience the full record via our exclusive stream, and peek inside Pompeya's Dreamers with Atwood Magazine as the band provide their personal take on the music and lyrics of their latest release!
Listen: 'Dreamers' – Pompeya
---
:: Inside Dreamers ::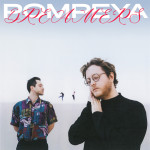 — —
Win
This is the funkiest song on the album, so we decided to make it an opening track. Plus the sax solo is on spot! We love the groove!

Hot Summer+July
In this song, I was dreaming about typical American summer holidays that I've never had. (Apparently our life in LA now is 24/7 summer holidays…) Imagine some TV series like "Beverly Hills 90210" or just Tom Petty's "Free Falling," and the vision everyone who doesn't live in LA has of the beach city.

The Call
So far this is our best song in terms of simplicity. One of the favorites to perform live. Sometimes less is more, and we love how this song holds.

Wolves
This song appear to be very cinematographic. I'd like to imagine this is a soundtrack for some '80s horror (which is of course not scary anymore, but still looks cool). Fun & cheeky.

Maybe
This is our most "modern" song. We think it sounds radio friendly. The dramatic chord hits remind me of the classic movie scenes when the character is lost, figuring his stuff out, no words, just walking with music playing in the background.

Nothing Is Coming Back
This song is very personal to me. "Nothing is coming back" line came up when I was in not the best state of mind in my life in 2014. Somehow these words helped me to step up and stop thinking about what's gone. The rest of the lyrics are a fantasy.

Do
Motivational song out of the same state of mind, but written two years later. It's been sitting with us for a while, and we re-worked it to make it as best as we could. Really happy with the final product though. Our fans seem to love this one live. Glad we were able to finally put it out!
Fire in My Heart
Most powerful song of the album. Also enjoyable playing live. Go slam and sing along with the chorus! We originally had the chorus as just standard doubled vocals, but after listening to the demos, we went back to the studio and brought our friends to get the chants stronger. We imagined a punk-like hook with everyone yelling along. Turned out great – our manager's favorite song for sure! 😉

Wondering
Our first collaboration ever – with the very talented new rapper from LA, Shiloh Meets World. You're gonna hear more about him soon! But we felt like the song was missing a vibe; it grooves and needed a fresh take on it. Shiloh really brought it on this track.

My Way
The last of three motivational self-help songs that we have on this album. And the main one – I believe lyrically this is the main DREAMERS song. It paints the picture of what we feel at times in Russia x back and forth to LA.

— —
— — — —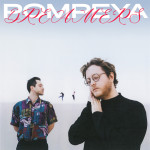 ? © 2018
:: Stream Pompeya ::