RIYL: Bon Iver, Novo Amor, James Vincent McMorrow, The Tallest Man On Earth, Iron & Wine
Australia's Dustin Tebbutt has been one of my favorite recording artists ever since I stumbled upon his debut song, "The Breach," two years ago. A cultivator of soundscapes and a master craftsman of sonic scenery, Dustin's forte has always been his ability to nuance strong emotions out of musical subtleties. His first two releases, 2013's The Breach EP and 2014's follow-up Bones EP, found him taking a minimalist approach to building out his ethereal and dreamy aural experiences. A guitar, his easily recognizable falsetto-dancing voice, and layers of delicately complex and understated effects comprise Dustin's early, initial body of work.
Listen: "The Breach" – Dustin Tebbutt
Success provides artists with amazing opportunities, and it can also prove a propellant to the creative process. After releasing back-to-back EPs, it's taken Dustin over a year to release his next solo work, but his growth and musical maturity are already apparent. Dustin's airy, enchanting new single "Home" finds the producer-artist experimenting with new textures and new instruments – a bold step for the minimalist.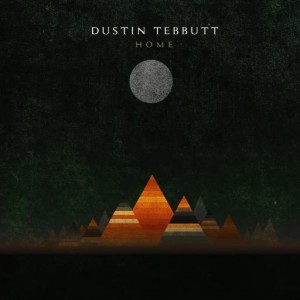 "Home" is musical and lyrical poetry. Dustin implements a gradual dynamic build on his new song, increasing the range and passion in his voice as he and a sparse piano accompaniment are joined by various percussion samples and strings. He is still hypersensitive to the interconnectedness of each note and tone to the sounds around it, and it is that ability to stick to his roots whilst expanding his wheelhouse that shows the extent of Dustin's musical genius.
Lyrically, "Home" is a songwriter's wet dream. A contemplative love ballad that neither fetishizes nor underplays the intensity of intimacy, "Home" explores, on an interpersonal level, the true romance of love: Deep understanding and knowledge of one another. "You laugh at dead ends," sings Dustin at the song's outset. Familiarity, both in the second-person narrative and in the subject matter, lends this song an extra-warm glow.
I'm here to keep the ghosts away
So lie down in my arms
'Cause we're becoming home
Don't fly out of my arms
"Home" is unmistakably the brainchild of Dustin Tebbutt, yet it marks a vivid transition in the chronicle of his artistry: This is Dustin's first step forward, and he exudes confidence as he embarks on new musical discoveries. In addition to heralding a new chapter in a still young career, "Home" is also the lead single and title track of Dustin's next release, a mini-LP entitled Home due out September 18, 2015 via Narvik Records/Eleven Music. You can pre-order Home here. Stay tuned for Atwood Magazine's interview with Dustin Tebbutt, coming soon!
In the meantime, experience the beauty and delight of Dustin Tebbutt's "Home."
Listen: "Home" – Dustin Tebbutt
:: "Home" – Dustin Tebbutt ::
lyrics
You laugh at dead ends
You're the only one I know
You're not fond of chances
Any more than letting go
I'm here to keep the ghosts away
So lie down in my arms
'Cause we're becoming home
Don't fly out of my arms
Your ribs like branches
To keep the glowing close
You're not fond of chances
Not the only one I know
You breathe in with me
I know you're keeping face
Lost to the celling
You won't hear me say
I'm here to keep the ghosts away…
As we're becoming home
You fly out of my arms
Home – Dustin Tebbutt
"'Home' is a track I wrote and recorded in an inspired 24hrs, after tinkling around on an old family piano and coming across this chord progression that captivated me… all of the sounds (apart from the strings and horns) came out of my small studio in Sydney, the percussion layers comprise of bookshelves, scrunched paper, chair legs, pieces of metal and whatever was lying around in the room at the time. For me there's this potent energy to the tune that I still can't quite explain, but I'm glad was captured."
— —
Learn more about Dustin Tebbutt online at www.dustintebbutt.com
You can follow Dustin Tebbutt on Facebook, Twitter, and Instagram