The Buckleys boldly make a splash into the country pop scene with "Oops I Love You," a feel-good anthem of spontaneous summer love.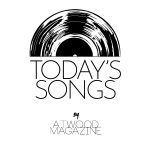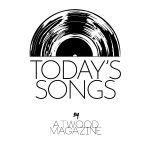 Stream: "Oops I Love You" – The Buckleys
---
Throw out the roses and remove the rom-coms from your Netflix queue, because The Buckleys are so over it. That's right, according to the band's newest single, "Oops I Love You," the novelty of heartfelt gestures has worn off. No matter how delicious that box of chocolates is, and regardless of how much effort you put into creating that handwritten card, they won't be doing you any favors when it comes to winning the hearts of these three spunky musicians.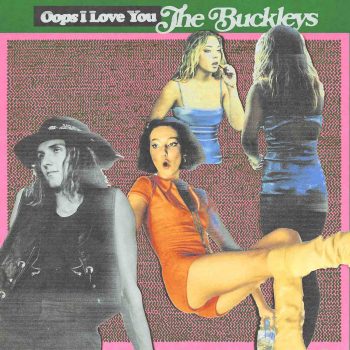 A Rose is Overrated
And promises break I
Don't like complicated
The movies are fake
Ain't it so lame how they all end the same damn way
No I never believed
Hailed by critics as the next big thing in country-pop, The Buckleys are a three-piece band hailing from Byron Bay, Australia, consisting of siblings Sarah, Molly and Lachlan. Since releasing their debut single, "Daydream," which reached No. 1 on the Australian Country Music Radio Charts in 2019, the three have blazed a sizzling trail across the globe with their rambunctious, sunshine-infused discography. After mere seconds of listening to the band, one can easily pinpoint their sonic influences, as they draw ample inspiration from Fleetwood Mac, Sheryl Crow, and even a bit of old school Taylor Swift. And though these influences play a large part in forming the band's well-established soundscape, The Buckleys manage to sound like something fresh and original all the while.
With one album and several singles already under their belt, The Buckleys are gearing up to release their newest record, Take It As It Comes, on August 5. Though, they are eager to give fans a sneak peak of all that is to come; starting with the single, "Oops I Love You" and the song's accompanying music video. And while the track might indicate a slight misstep via the exclamation of "oops" within the title, in listening it is apparent that the three musicians have not made a blunder of any sort when it comes to this ear-worm.
Oops I love ya
Don't mean that I wanna baby
Oops I kissed ya
Don't pretend you didn't want it
My mistakes are yours to take so please do
Oops I love ya
As noted, The Buckleys will hastily turn down any facetious gesture of affection; but there is one thing that they are absolutely not resistant to: a good groove. Packed with the fun-loving sounds of summer, "Oops I Love You" showcases Lachlan's soaring guitar licks accompanied by Sarah's suave lead vocals and Molly's bright harmonies, all working together to immerse listeners in over two minutes of pure elation. The energy levels stay at a maximal high throughout the track, akin to the contents of a shaken soda whose cap you are afraid to take off out of fear of a messy, carbonated explosion. Though, in this case, an outburst of refreshing sound is a welcome thing in the midst of the sweltering heat of summer.
The Buckleys try with all their might not to fall for the charms of roses and the alluring guise of promises — but fail (miserably), exclaiming: "Oops, I love you" as they realize that they're in deep.
Falling ya I'm falling like leaves in the fall
The colors are changing and I can see it all
World seems lighter, sun shines brighter
And it's so typical
The band doesn't take their new circumstances too seriously though — after all, if they're in love, then they might as well enjoy it while it lasts! The woes of codependency and the complications of emotional commitment are an afterthought to the joy that comes with loving someone new. The Buckleys revel in the messiness of a fresh love affair, brushing off the slight inconvenience of being in love and simply rolling with the punches.
But wait! Don't get too cocky. Just because The Buckleys say that they love you doesn't mean they necessarily want to love you.
You'll likely find no long-term commitment or wedding rings here. The Buckleys are here for a good time, not a long time. The band is certainly not afraid to knock their newfound lover down a peg or two, as Sarah laughingly sings: "So where the hell you from / And what were you thinking / Walking in, messing up everything / Yeah just doing what you do / I bet you do it on purpose / You think you're so cool," before stubbornly admitting: "You're probably worth it" on the back end of the verse.
While there are only a couple months of summer left, The Buckleys' album, Take It As It Comes, will arrive just in time to squeeze the last sweet drops out of the season. As The Buckleys found: sometimes the most unexpected parts of life turn out to be the most meaningful. And thus, let loose and don't be afraid to make a couple little mistakes this summer with "Oops I Love You" as the sun-kissed soundtrack!
— —
Stream: "Oops I Love You" – The Buckleys
— — — —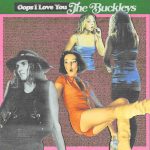 ? © Kimberley Vecsei
:: Today's Song(s) ::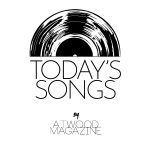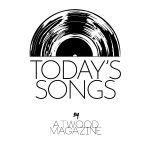 ---
:: Stream The Buckleys ::
<iframe src="https://embed.spotify.com/?uri=spotify:artist:4HMNnAMODzVR2Hti9z98OA" width="100%" height="280″ frameborder="0″></iframe>
ALBUM_NAME
an album by ARTIST_NAME
<iframe src="https://embed.spotify.com/?uri=spotify:album:4HMNnAMODzVR2Hti9z98OA" width="100%" height="280″ frameborder="0″></iframe>