Birmingham's Shai Brides have sprouted out from their synth-punk roots and delved into the synth-pop scene on new, optimistic yet wary, track "Honeydew."
Stream: "Honeydew" – Shai Brides
<iframe src="https://embed.spotify.com/?uri=spotify:track:1111111111″ width="100%" height="80″ frameborder="0″></iframe>
---
Shai Brides are the Birmingham-based quintet made up of Thom Dent (lead vocals/guitar), Meghan Avery (vocals/synth), Sam Cheeseright (guitar), Jeremy Caglayan (bass), and Cameron Williams (drums). The band, in its first incarnation, consisted solely of Thom Dent, who began writing pop-bops in a modest university bedroom. The band now has four additional members and as a collective has played shows with some of the UK's most exciting upcoming acts, including Larkins and Orchards. Shai Bride's catchy hooks and lyrical realism have earned them spots at ValeFest, and have gained promising early support from BBC Introducing and BBC6 Music.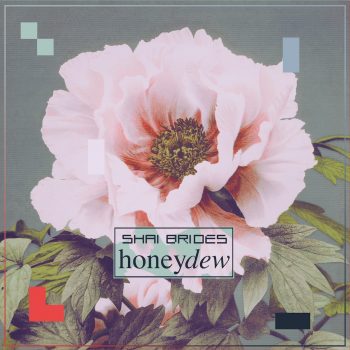 The Brummy five-piece are back with their new track "Honeydew", and this time they're embracing synth-pop sounds. The band's second single of 2020, "Honeydew" is the follow up to Tokyo Drift, a song that taps into the raucous and chaotic side of retro synth-punk. "Honeydew", on the other hand, is a more lightweight track that the band tout as "just as warm and summery as it is cold and autumnal". Atwood Magazine is proud to be premiering Shai Brides' new single, "Honeydew".
And I'm happiest when I'm here
But I can't be here any more
Is it cool to leave my t-shirt on the floor?
You were the light at the end of a tunnel
But now I'm outside I don't know where I am
Shai Brides told Atwood Magazine that they wanted "Honeydew" to be a song about "doubts and nervous love. It's about new feelings and old insecurities, being eager to accelerate, but hesitant to lose control", and in depicting those oh-so-familiar emotions, they have been successful.
There's nowhere left to hide
Am I too self-obsessed to give myself away?
We could face the facts
Or spend another morning underneath the duvet
"Honeydew" uses retro riffs combined with a modern electronic twist to create an easy pop sound that, in the words of the band, acts as "a veneer of vintage pop pleasantness masking a melancholy depth." The merging of these qualities is reminiscent of The Smiths' keen ability to wrap desolate lyrics up in a lighthearted pop parcel.
So now I need a minute just to calm myself down
I've rehearsed it all and I'm coming round now
Another one to cross off on the wall
Sweepstake winners at birth
Give me a chance to make it work
No please, you go first 
The song's chorus is dominated by a memorable, noughties-esque riff and an optimistic melody that epitomises the eagerness Shai Brides have to let go of old insecurities. However, this flash of optimism is reeled in by the verses. The verses make use of teetering synths to express feelings of insecurity and fear of losing control. Although, this hesitance is quickly abolished in the final chorus and the minute-long closing instrumental.
There are so many things that I need to do
But I'd do nothing if I could do it with you
I've got low self-esteem
You've got honeydew
You can't do it for me
I can't do it for you
"Honeydew's" final bars smoothly transition from the heightened, percussion-heavy sound of the chorus, to just as optimistic, but noticeably more subdued, twangy riffs that end the song on a confident, yet calm note.
Complex emotions of melancholy, confidence, insecurity, and excitement make "Honeydew" the perfect synth-pop track to elevate Shai Brides into a prominent position in the music industry.
— —
Stream: "Honeydew"- Shai Brides
— — — —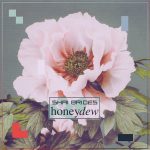 ? © 2020
:: Stream Shai Brides ::
---