Mali-Koa's new and moving single, "Me Before You" explores the feeling of heartbreak and missing your past self. For the artist, however, that doesn't always mean it's a bad thing.
Watch: "Me Before You" – Mali-Koa
---
Songwriting. Poetry. Directing. For Mali-Koa, spending the majority of 2020 at home sparked her already ever-present artistry. It was an opportunity to let her creativity shine more shamelessly than ever. Back with her third release of the year, the London-based singer-songwriter gets honest in her latest single, "Me Before You,"  a song that doesn't tell what happens during the love story, but what happens after after it – and with a powerful new video to go along with her musical narrative, "Me Before You" could easily be one of Mali-Koa's best creative endeavors yet.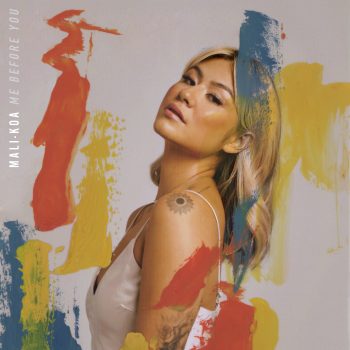 Piano chords that would normally introduce a love ballad begin the song that snapshots the pain from the aftermath of someone leaving, but it's melody and rhythmic charm quickly turns it into a track that leaves you believing there's another side to heartbreak – the side where you're healed, the side where you find yourself again. The "Me Before You" music video, directed by Victor Kovachev, also mimics the artist's hint at a someday found hopeful energy. The visual rewinds her authentic moments of sadness and rage to moments where she was once happier – moments before the pain – perfectly capture the song's emotion. The songs lyrics suggest it's a story about loss and missing who you once were, but Mali-Koa chose to make it a story with a glimpse of a brighter ending in a "backwards journey" to herself and healing.
To say something meaningful in an honest way – that's all I want from my songs.
Every time Atwood Magazine gets a chance to spotlight Mali-Koa, it's a constant source of inspiration for authenticity in an unpredictable world.
This time, we spoke with her about her creative journey this past year, her latest music, and all the things that inspire her. She also drops a couple of hints about the meaningful messages her upcoming debut album will carry!
:: A CONVERSATION WITH MALI-KOA ::
Atwood Magazine: Mali, we are so excited for your upcoming album. I've seen a lot of your fans and followers also get excited about your new music. What about releasing your upcoming album keeps you excited and keeps you wanting to create?
Mali-Koa: I spent most of 2019 in writing rooms with strangers, who became friends. We talked, laughed a lot and even cried sometimes. I had an opportunity to time stamp moments in my life, not everyone gets to do that in such an authentic way. I'm just so excited and grateful to be able to share those vulnerabilities and have listeners who are excited to give my songs a home. People who live with them and love them as much as I do.
This global pandemic has come with its own set of difficulties and the music process has challenged me in other ways. One thing I realised though is the huge role music plays in my life and how there's no price you can put on feeling seen or heard. I'm constantly encouraged by those who keep listening, knowing that someone out there can rely on a song when or if they might need it.
I recently read that when it comes to songwriting, writing melodies is where your strength lies, but the lyrics in all your songs are incredibly honest, sincere, and always moving. What inspires you to write your lyrics? Do words come as easy to you as melodies do?
MK: I was new to songwriting when I moved to the UK. I clung onto what came naturally to me. No one tells you how hard it is to write pop songs. I think the storytelling aspect of music has always been a strength of mine, especially in delivery. The lyrics have always come from a sincere place and melodies are more instinctual. The more I write my songs though, the easier they come. In saying that, I've never been short for words in the past (just ask my family). That's all I want from my songs, to say something meaningful in an honest way.
You've said that you love to read poetry! Does this help you during your songwriting or music-making process? What are some of your favourite poems/poets/lines?
MK: The last 3 years I've realised how much I love poetry and the power of words. I got into reading it to try and better my songwriting and to look at how people wrote about the same thing in different ways. I want to try and talk about the common human experience in a way that hasn't been done.
My favourite poem of recent is one called "Debt" by Sara Teasdale. It's bitter sweet and about how you can't choose who you love and even when you do, it never seems to be the right person (Amen!)
DEBT
by Sarah Teasdale
What do I owe to you
Who loved me deep and long?
You never gave my spirit wings
Nor gave my heart a song.
But oh, to him I loved,
Who loved me not at all
I owe the little open gate
That led through heavens wall.
I've actually had the pleasure of watching you grow as an artist over the years. You're originally from Sydney, Australia, but now live in London. Do you think you carry any parts of your hometown around with you as an artist in London? Do the two cities inspire your music in different ways?
MK: I've been in London 6 years now. It's crazy to say that out loud! This beautiful city has had a huge influence on me as a young adult. It's definitely a tough place to live. There are a lot of big dreams here so moving felt like joining the rat race. In saying that, I think my musical achievements in the past four years are a by-product of stepping out of my comfort zone and choosing to live in a place like London. I'm always grateful for Sydney. It was a place I could look outward from and I did most of my learning and growth there. It'll always be special to me as my first home.
Going back to origins, was music something you always wanted to do? Did you fall in love with music at a young age or did another path allow you to discover your talent? Did you lead a creative or artistic childhood, and is there anything you take with you from when you were younger that you use to motivate yourself as an artist today?
MK: I've always loved singing. I was in a youth choir for most of my childhood. They came round and took auditions at my primary school – I'm pretty sure every eight year old got an invite to that audition. Choir was an after school activity for me and my Mum invested her time in that way to help me develop my natural ability. I did musicals and even opera at one point, so it's no surprise that I'm here now. It's not always what you think it'll be though, I was coming out of my teenage years and no one had offered to develop me as an artist or tapped me on the shoulder as "the chosen one". I knew I loved singing but had no idea how to make it a career. I guess that prompted the move, but funnily enough at 22 I decided not to do music anymore for a few years and try other things. 4 years ago I fell back into music by divine timing and it's crazy that I'm doing this now really. I've had lots of doubtful times but maybe they motivated me in a weird way. I've tried to face all those challenges head on. 
Gotta get out
Back on my feet
Back to the person I used to be
And you let me down
Now let me go
Back to the person I used to know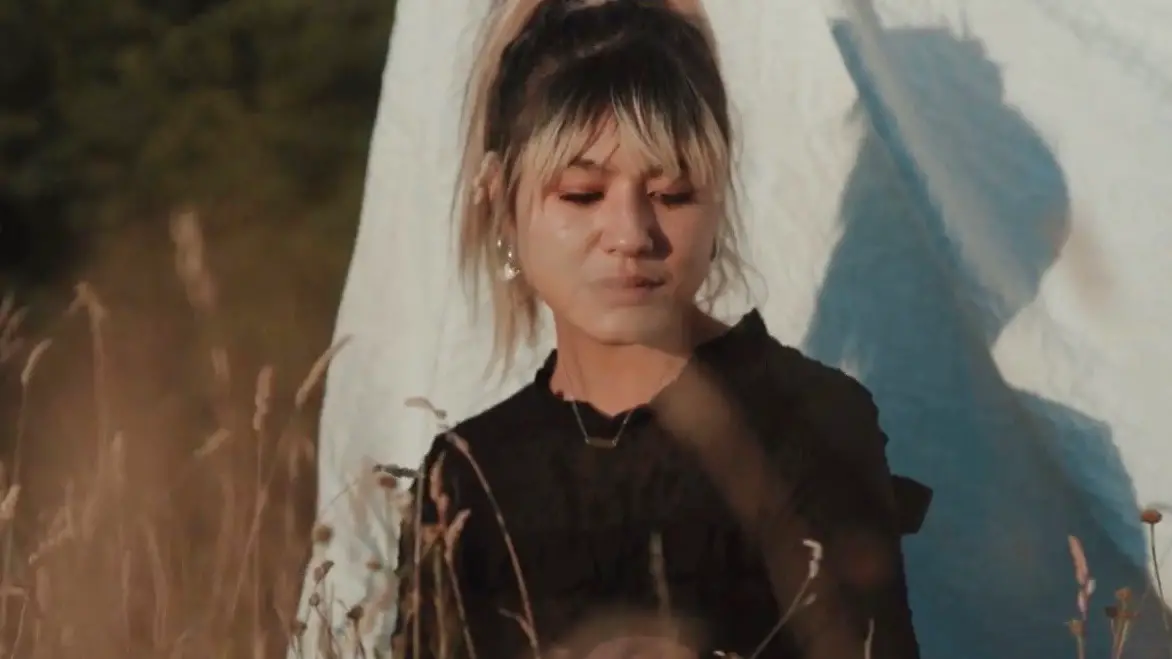 "Me Before You" is an amazing song. I love the way that it sonically sounds mellow yet playful and a bit light-hearted, but also expresses the painful thought of missing your past self. Different from your latest single, "Some Things," I admire how "Me Before You" acknowledges the self away from the person that's hurt you. Can you explain what you mean when you wrote the song's chorus?
MK: Thank you! I love to hear how people talk about songs and how they connect to it! That's the beauty of music isn't it? A song can take on a new life and meaning depending on who's listening. "I miss the me before you," felt like such a universal truth. Sometimes people change to cater to a person or a situation, it's not always what's best but you can't usually see things clearly – except in retrospect. It's funny. I listen to my songs after the day I've written them and usually the initial meaning takes on a whole new life. The lyrics get more meaningful. You attach different memories to each line. They also help me to see how far I've come from a time or a place.
Without collaboration and inspiration from others, quarantine has been either incredibly productive or kind of challenging for many artists and creatives. As a music-maker, how do you handle productivity or when to create or when to take a break? How do you take care of your mind and soul when being creative?
MK: I took quarantine as an opportunity to make the best of a tough situation. I'd never recorded my own vocals, so I learnt to do that on Logic. I tried my director's cap on and made a video for my song Some Things from home (which almost lead to a creative collapse) that I'm very proud of. I also realised that I'd maybe not been challenging myself enough. The time forced to me to try things I may not have tried otherwise, things I'll continue to do moving forward. I also worked a bit more on the songwriting side for others across different genres, so that was cool.
What's the most meaningful thing about making music for you?
MK: I love this question. Having the opportunity to make songs that are there for the people who need them the most to hold onto or feel heard.
Do you have any advice to people who want to pursue music?
MK: Everyone's journey is unique and tailored to them. Work to be the best you can be at your craft, music will speak for itself and a great song is undeniable. Oh, and keep going. This industry is a marathon.
What's something you hope listeners take away from your upcoming debut album?
MK: I hope they take away that to be human is especially complex. Growing and changing are the natural courses to becoming who you really are. A gentle reminder that you're never really alone and to hold on to hope. 
— —
Watch: "Me Before You" – Mali-Koa
— — — —
? © Josh Nesden 2020
:: Stream Mali-Koa ::