Silverbacks' debut 'Fad' is an eclectic wander through the mind of a 20-something – swinging between tracks fast and slow, short and long, whimsical and serious.
— —
By the time the tracks were brought to the rest of the band, they'd already been put through three multiple musical minds, creating a complex, layered canvas for the whole band to paint their finishing touches on.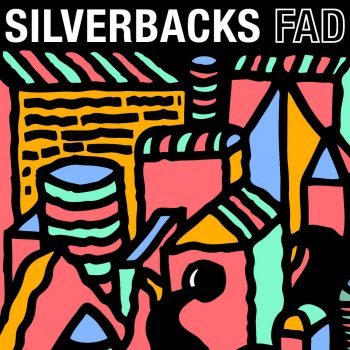 A quick look at the last seconds of the album opener—and standout—"Dunkirk" shows this. Sounding like a cross between Television and Gang of Four, it's a song that will stop you even in the most consuming task and not let your ears go till it's over.
"Our songs will have multiple structures or go in ways that go against the grain. So like the opening track "Dunkirk," if you listen to that the first time and you want it to go somewhere at the outro, you're kind of thinking 'okay, it probably could just wail on and it could fade out.' And then it goes down a path that I think is pretty unpredictable. It kind of goes into this mad Talking Heads rip-off," Killian O'Kelly says with a laugh.
Fortunately, though, they have that '90s kid self-aware irony which makes even the artsiest moments feel accessible. Tracks like "Travel Lodge Punk"—which is O'Kelly's take on spectralism, the subject of his Ph.D. dissertation—are followed by "Just In The Band," which, despite discussing the friendship between David Bowie and Iggy Pop, has the tongue so firmly in their cheek it'll cause an ulcer.
Simply put, Fad feels like the high-low conversation you'd find over a craft beer on a Friday night.
Stream: 'Fad' – Silverbacks
---
But don't decry the offering as the aural equivalent of avocado toast: Silverbacks' strength lies in its vast arsenal of secret weapons that they're not afraid to bust out. "We're very conscious that we don't ever want to just have three guitars playing one thing. We put a value in the guitars because if you just have two guitarists doing the same thing and one guy in the loop head over, there's no real value in having that," says Gary Wickham.
Perhaps the biggest secret weapon, however, is Emma Hanlon, who's sugar-sweet vocals allow the band to skew into whole new territory. "Up The Nurses" is a combination of all these weapons, with the three guitars all wandering melodically in their own lanes while Hanlon puts "Heart Of Glass" to shame.
I could be the one to call you late at night on the telephone
I could be the one to solve all of your problems until you've got none
You could be the to tell me I'm out of control
You're out of control!
So come to my love don't you know that I can compose
I'm sick and tired of waiting in the dark all alone
And you could be the one to tell me that I'm out of control
You're out of control!
Oh but you don't even know
Here, the influence of producer extraordinaire—and bassist of the seminal Irish punk outfit Girl Band—Daniel Fox comes into play: "He's a wizard," says O'Kelly. Fox's ability to be on the same page as the band while driving them to the outer edges of the loose leaf both feeds and compliments Fads' experimental side. "He pushes, he wants it to be as weird as we want it to be. He doesn't want us to go in, record tracks, and then leave. He's happy to spend five or six hours just in there trying to make random noise with percussion," says Wickham.
Although they call Girl Band "the greatest Irish band in the last 10 years," it was his other producer credits that made them want to work with Fox. "It's actually the work that he did on Autre Mondes' EP, and especially the drums sounds and the guitar sounds he got on that EP, that's what actually drew us to him," says Wickham.
Listen: "Up The Nurses" – Silverbacks
---
Using Fox as a producer is a fitting end of a cycle, too. After all, it was one of Fox's legendary gigs that led to the Silverbacks getting back on track: "Daniel and I went to see Girl Band three, maybe four years ago now on Baker Street. And this was before Peadar [Kearney] came back from France and Gary [Wickham] joined the band. And we were just like 'Jesus Christ, we need to get the band going,' not to play anywhere near as good live as Girl Band—but even just to attempt it," says O'Kelly.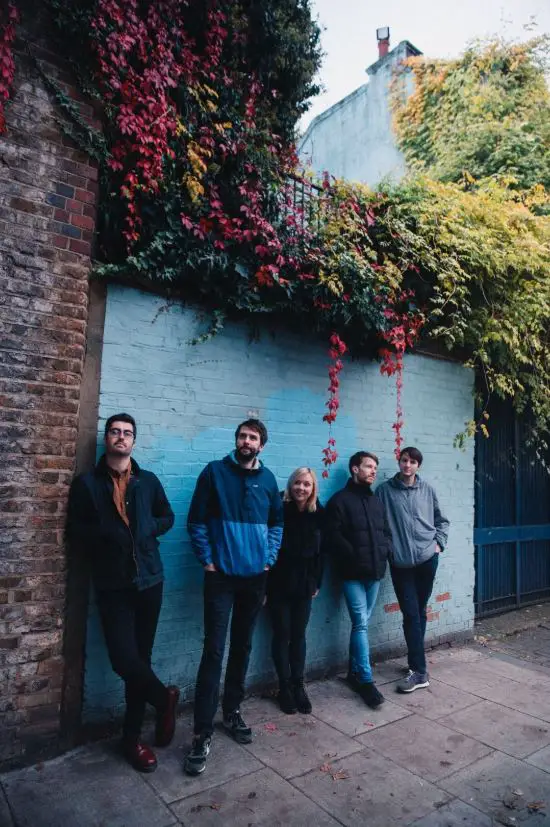 Yep, for those paying attention, Silverbacks have been around for a while—mostly as a bedroom project of the O'Kelly brothers. Two albums—long since erased—came out of this time, and "Fad 95," the album's fourth track, dates from around the time of it being an apartment duo.
As the media attention swings to Irish bands younger than Silverbacks (Fontaines DC and Murder Capital are becoming even hotter artistic exports than James Joyce, garnering features in Rolling Stone and The Guardian), it certainly feels like time for these elder millennials to take the spotlight. While their eclectic brand of rock may not be simple to define—"This is what happens with a lot of post-punk bands; because it's hard to nail down exactly what it is, they all tend to get lumped into the same category"—it's easy to enjoy.
Their only hope for the record is that fans will stick with them long enough to develop the Silverbacks' sound: "Things will become more apparent who we are when we release more albums. I've always been a massive fan of Sonic Youth and Yo La Tengo. They're both career bands that you get like this, 'that's Sonic Youth' or 'that's Yo La Tengo'. And I'd like to think that in future releases you'll get a 'that's Silverbacks.'"
— —
— — — —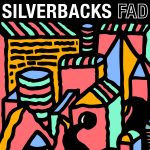 ? © Phil Smithies
:: Stream Silverbacks ::
---