A truly beautiful listen, Tommy Ashby's 'Everywhere Is Home' EP is the tender indie folk indulgence we've been waiting for – a gilded record whose sentimental spirit and vulnerability make for an entrancing journey.
Stream: "One Word" – Tommy Ashby
Like a kiss upon the wind, Tommy Ashby's sweet vocals caress the ears and soothe the soul.
The Scottish singer/songwriter and Atwood artist-to-watch has spent the past few years establishing himself through breathtaking, heartfelt, and catchy music, and 2020 has been no exception. Ashby's new three-track EP epitomizes his stunning artistry, capturing so much emotion and talent with effortless ease and natural grace. A truly beautiful listen, Everywhere Is Home is the tender indie folk indulgence we've been waiting for – a gilded record whose sentimental spirit and vulnerability make for an entrancing journey we can't wait to take again and again.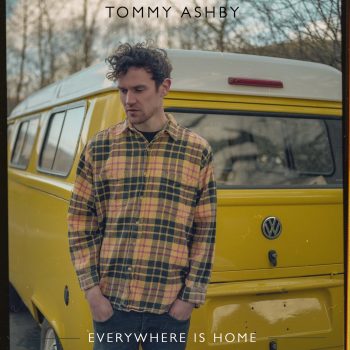 I'd been thinking
But nothing ever came from that
Endless waiting
Hoping that you'd react
Cos when I saw you move
Thought, oh she's a dancer
Oh she's a danger
The waves she makes
So take your chance
Cos she's spinning so fast
Blurring the light she creates
So blow the dust off your life
One quick decision with
No thinking twice
Go with the feeling
It's all in your hands here
Just as the light begins to fade
One word and everything can change.
– "One Word," Tommy Ashby
Released July 24, 2020 via Wow and Flutter Records, Tommy Ashby's fourth EP Everywhere Is Home is ten blissful minutes of escape and blissful immersion. The artist's fourth EP in four years' time finds him paired up with double Grammy Award winning producer Sam Okell to whisk listeners into a world of both romance and realism, hope and infatuation: Those who find themselves double- and triple-thinking their every action will find as much to love here, as those who act on impulse and wait to reflect later on. Consisting of previously-released singles "One Word" and "Blood Wolf Moon," and new title track "Everywhere Is Home," the EP invites all to dwell in Ashby's soul-stirring vocals and haunting guitar work. Add to that a wellspring of dazzling vocal harmonies and intimate lyricism, and you've got a dynamic, endless burst of bright warmth and feel-good flavor from end to end.
"I think music is really good at signposting moments in your life," Ashby says, reflecting on his new EP. "I have certain albums that I hear and it instantly takes me back to places: driving around the highlands with my parents listening to Simon and Garfunkel; walking home at 6am from staying up all night chatting to friends listening to Jackson Browne; laughing with my girlfriend dancing around the living room of our new house painting the walls listening to Maggie Rogers. This EP is about the watershed moments, when you decide to actually do something or you just decide to float along and let things play out."
He continues, "My first love in music is the acoustic guitar – as kids my sister and I would stay up late sitting around the fire singing songs with my dad. I have also spent the last few years as a session musician playing for various pop artists and have really grown to love the pop world. I think this EP is an amalgamation of those two worlds; a mix of the intimacy of acoustic music and the way it can pull you in, with the immediacy and excitement of pop."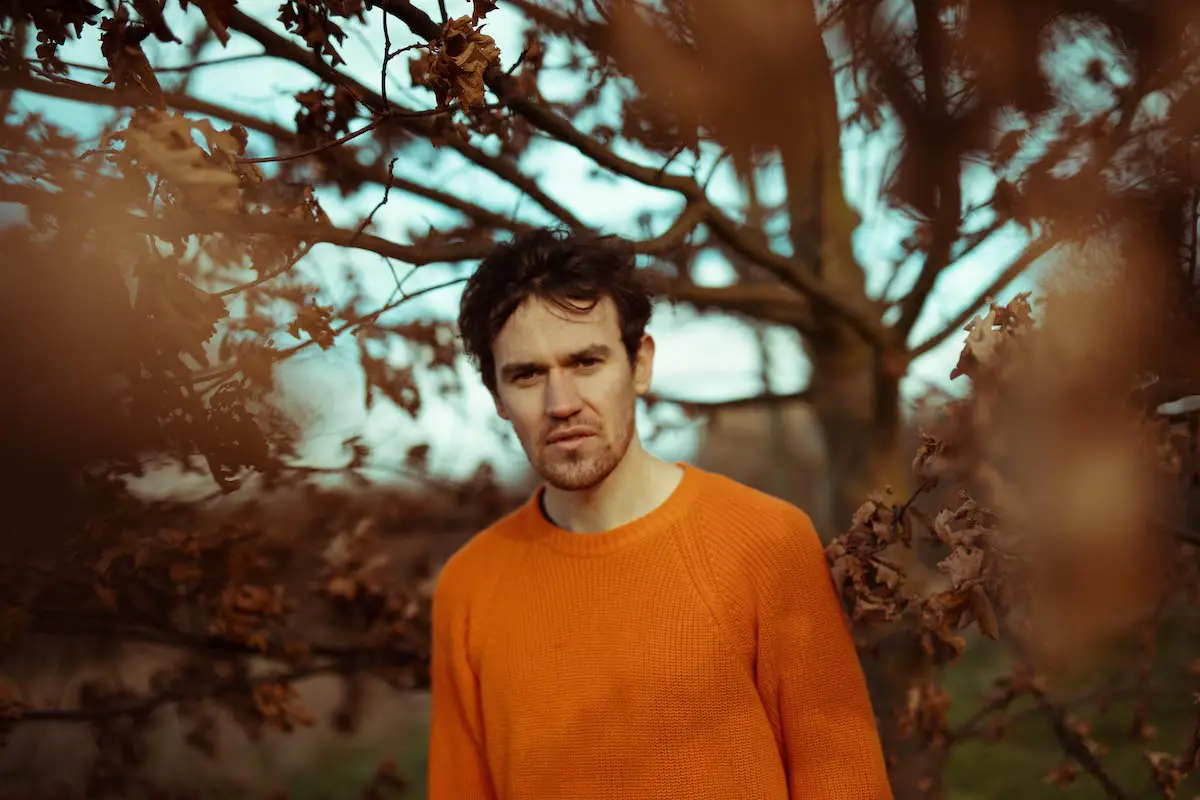 In premiering the EP's middle track "Blood Wolf Moon" last month, Atwood Magazine hailed it as "a beautiful addition to the indie folk catalog" and noted how it resonates with beautiful acoustics, sweet high harmonies, and a breathtaking sense of intimacy and connection: "'Blood Wolf Moon' only lasts for three fleeting minutes, yet in that short span Tommy Ashby introduces us to this gorgeous indie folk world built off gentle tones and dazzling light. His sounds are seductive – minimalist, yet expansive; full of emotion and intent, and yet open-ended so as to allow us to make our own story. There is as much universality, as there is vulnerable intimacy – it's the sweet spot, and for this writer and listener, the perfect encapsulation of what great "indie folk" music can do."
She is so shy,
Scared of the sunrise,
Only calm by noon,
and he is a wallflower,
scared of the fallout,
of speaking too soon.
She likes his eyes,
The way they baptise
the morning light,
and on the walk home
he steps real slow,
Just to see she's alright.
It only takes on move
Can you move me?
Under a blood wolf moon,
Down on Queen Street.
– "Blood Wolf Moon," Tommy Ashby
Each of these three tracks is special and meaningful in their own way. "Everywhere is Home," which was co-written with artist/producer Karl Zine (RINNGS), finds Ashby reflecting on the feelings of togetherness that transcend time and place. "[It] reflects on how it is our relationships sustain us as humans and make us happy, a notion that has been made even more relevant during lockdown," he says.
Though only three tracks long, Everywhere Is Home promises to transport, elevate, and charm its listeners. If you've been sleeping on this talent up until now, this is the time to wake up: Tommy Ashby is a need-to-know singer/songwriter who deserves your full and undivided attention.
Experience the full record via our below stream, and peek inside Tommy Ashby's Everywhere Is Home EP with Atwood Magazine as the artist goes track-by-track through the music and lyrics of his fourth EP!
— —
Stream: 'Everywhere Is Home' – Tommy Ashby
:: Inside Everywhere Is Home ::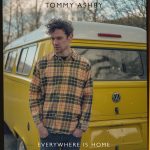 — —
Everywhere Is Home
I wrote this song after I'd just come back from touring in America where we had spent many a day driving long into the night and staying in lonely motels. I had been feeling homesick and started thinking about when you are with the right person then you don't feel like that, anywhere you end up can be home, everything else is just stuff; we get obsessed with but isn't really important.
We wrote the main hook melody of this song on Karl's telecaster in the first 5 minutes of sitting down to write it. It instantly had a vibe and a drive and that was exciting as my songs often tend towards the more introspective. The general vibe of the song is that you don't always have to know where you are going and that it's ok to go with the flow. And anywhere that you do end up, if you are with the right person, then it's all good. The other main idea in this song is that you are always moving and that when you are in a positive relationship it doesn't matter who is leading and who is following, just that you are both moving together. Change doesn't seem so scary when there is someone with you.
Blood Wolf Moon
When I was growing-up I was a wallflower. Parties would pin me to a wall and leave me there for the night. I was left wondering how a shy person ever actually meets someone. The internal monologue left running on those nights was so awkward.
I wanted to show how much of falling in love can be done long before two people actually have a conversation. Seeing someone and watching how they act around their friends, the tiny interactions and glances; I think introverts notice more of this stuff because they spend so much time observing. And how much more gravity things can have when they take time to unfold.
Queen Street is the road next to my house in my hometown (Innerleithen). Growing up, I used to walk back from the river late at night and see the moon hanging low in the sky as I turned into my house. It always struck me as kind of magical.
The last line in the middle 8 in Blood Wolf Moon says 'I'm coming home, to a real life'. I think when you are a kid you always feel like you are waiting for your real life to start. When you are that age it is an exciting thought – what am I going to be, where are I going to be, who… I wanted to try and capture that excitement, which can lose its veneer as you get older.
When I was recording this section I played a bunch of instruments, building it up and making it really exciting but I was getting a little lost. I sent it to my producer, Sam Okell, who really pared it to what was really needed and in doing so I think he also made it much cooler. Sometimes you need someone else to lead you out of the woods you walk yourself into!
One Word
I am a serial overthinker and procrastinator, my every decision is overanalysed, and any wrong one leaves me in a guilt-ridden mess. I think this is a pretty common feeling made more prevalent by social media and the pressure to have a 'successful' modern life.
This song is an attempt to show the other side of the coin – there is a point at the start of all relationships where you kinda need to be vulnerable, say something honest and hope the person doesn't laugh at you. The tune ends on an uplifting vibe, it tries to capture the point where you are so comfortable with someone that you can say anything and it'll be ok – a happy place 🙂
I think there is definitely a Paul Simon vibe about this track. I spent many years at university listening to Graceland on repeat so hopefully some of that incredible vibe has sneaked into my music. The drums and the way it rolls along is definitely Simon influenced and when I said 'Oh she's a dancer, oh she's a danger', I was definitely thinking about the way he would deliver those lines.
— —
— — — —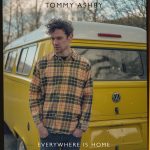 ? © Fraser Taylor
art © Fraser Taylor
:: Stream Tommy Ashby ::
---