An extremely confessional record, Clean shines with excellence, balancing moments of vulnerability and strength, and establishing Soccer Mommy as one of the great and most promising voices in music today.
— —
Soccer Mommy's debut album Clean, released via Fat Possum on 3/3, is an intimate and confessional record. It is one of those rare albums which you listen to and get the impression that the artist is a friend, sitting across from you on the couch, telling you their life story. On Clean, we witness Sophie Allison's strongest and most vulnerable moments, and live through the pains of growing up and loving beside her. Every song seems like a new chapter of a story, or a new entry in her journal, all narrated by Allison's melodic voice and bold guitar riffs.
Clean – Soccer Mommy
---
The record starts off tame and quiet with "Still Clean," Allison's breathy falsetto starts telling a story "In the summer/ You said you loved me like an animal". Her voice and her guitar speak, and she sets the scene by describing somewhat of a hopeless relationship, where her expectations far exceeded reality. She sounds fragile, nostalgic, and longing for what could have been while the song grows sonically showing us that Allison is, indeed, strong. Though she's talking about a less than ideal situation, nothing about the song evokes pity – she is clearly here to bare her soul and tell her story, but needs no one to hold her up.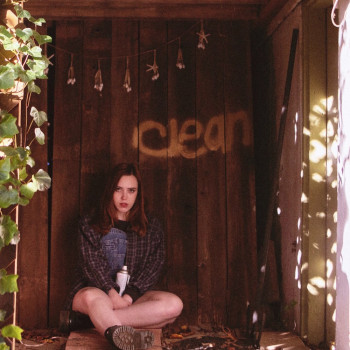 "Cool" is funky and filled with attitude, despite Allison's lyrics saying she wishes she was someone else. She describes a girl, Mary, who is the typical cool girl: detached, in control, loves partying and smoking weed, and is longed for by the boys. Amid harmonies, Allison declares "I wanna be that cool" in the chorus. And yet there is a remarkable self awareness that resides in the song, despite Allison wanting to be "cool," she also seems to recognize it is a facade that is bound to crack. The idea of being the cool girl is turned on its head, and we're left believing that being this typical cool girl character is an empty goal since she doesn't really exist.
The whole concept of being cool is questioned in the juxtaposition of the upbeat, bass-heavy melody and the lyrics drenched in irony and self-doubt. But on this record Allison, with her extreme vulnerability, soul-baring lyrics, and great melodies, definitely establishes herself as one of the coolest girls around.
Lead single "Your Dog" is one of the highest points on the album. Though many reasons that do come to mind, something that cannot be overlooked is the strength of the bass line on the song. It pulsates along with Allison's angsty lyrics, justifying her feelings and adding to the song's overwhelming power. The lyrics have Allison coming to terms with a power imbalance in one of her relationships:
I don't wanna be your fucking dog
That you drag around
A collar on my neck tied to a pole
Leave me in the freezing cold
I don't wanna be your little pet
At the edge of every bed
Your sleeping body stretching out
Guess I'll curl up on the couch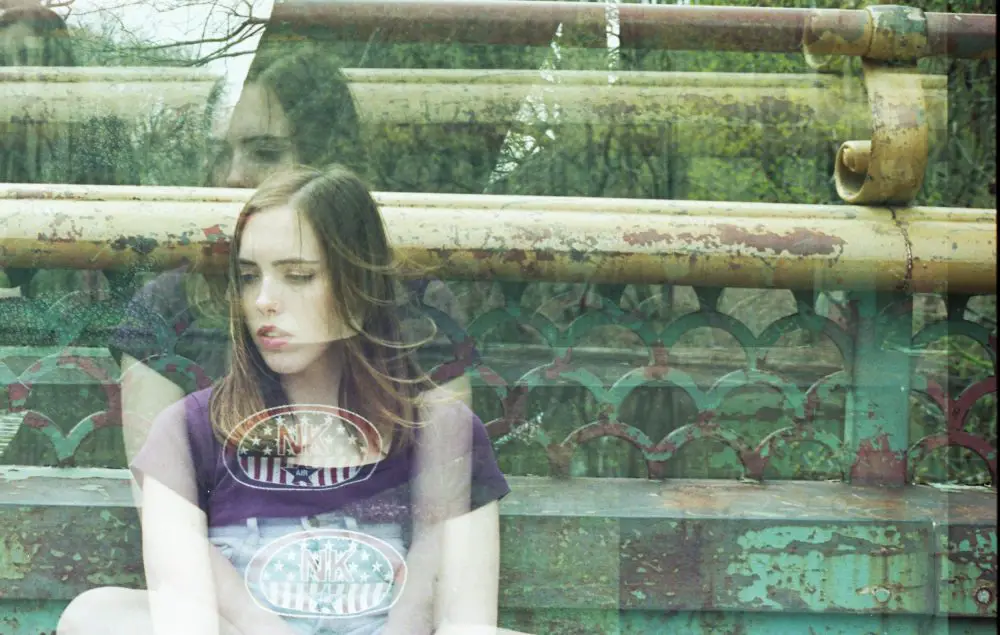 She's too available, too willing to put herself in second place, too sentimental and eager to please. Like a dog, who just loves to be there and give his owner affection. And while this may not be a flaw, it stopped her from looking after herself – she was stuck, with her "neck tied to a pole," in "the freezing cold". It's in the chorus where we see a little more of her vulnerability coming through:
Always talk to other people
Dart my eyes across the room
Forehead kisses break my knees and
Leave me crawling back to you
Her attention is always directed towards her lover, even though they don't devote the same time to her. Allison is so in love that the smallest sign of affection, like a kiss on her forehead, is enough to make her stay and convince her that the other person feels the same way as she does. She's giving too much and not receiving close to as much as she deserves, and "Your Dog" has her recognizing this, reclaiming her place, and pointing towards a future where she doesn't allow this to happen.
"Your Dog" – Soccer Mommy
Another moment of self-doubt and insecurity comes in "Last Girl," where Allison obsesses over her current lover's ex-girlfriend. She sings:
I want to be like your last girl
She's the sun in your cold world and
I am just a dying flower
I don't hold the summer in my eyes
She's so cool
And the boys all drool
When she leaves with you
She describes this other woman passionately, with a sincere admiration that doesn't come across as jealousy. In the midst of her insecurity, it also seems like she's genuinely confused as to why her lover let this seemingly perfect girl go and is now with her – she's haunted by the other woman's shadow, plagued by her own insecurity, and questioning other people's decisions. In the chorus, she asks: "Why would you still want to be with me?/ When she's got everything you'll ever need?". But while the lyrics put her down, the song shows another moment of strength in Allison's part. Probably the most rock-leaning song on the record, the guitar riffs, accompanied by the bass and drums exude coolness.
Described by Allison as the "climax" of the record, "Scorpio Rising" is a catharsis. It is calm, takes its time to grow, but from the first strum of a chord you know it's something special. Incredibly narrative, Allison paints scenes of a young romance, putting into words not only a scenario but also that youthful, bubbly feeling that is close to being indescribable. And even the most romantic moments in the song are underpinned with a feeling of disappointment, the looming end of a relationship, the fear of losing something this special. It's in the big instrumental outro where this tension culminates and is released, and you're left wondering whether you should breathe a sigh of relief or shed a tear.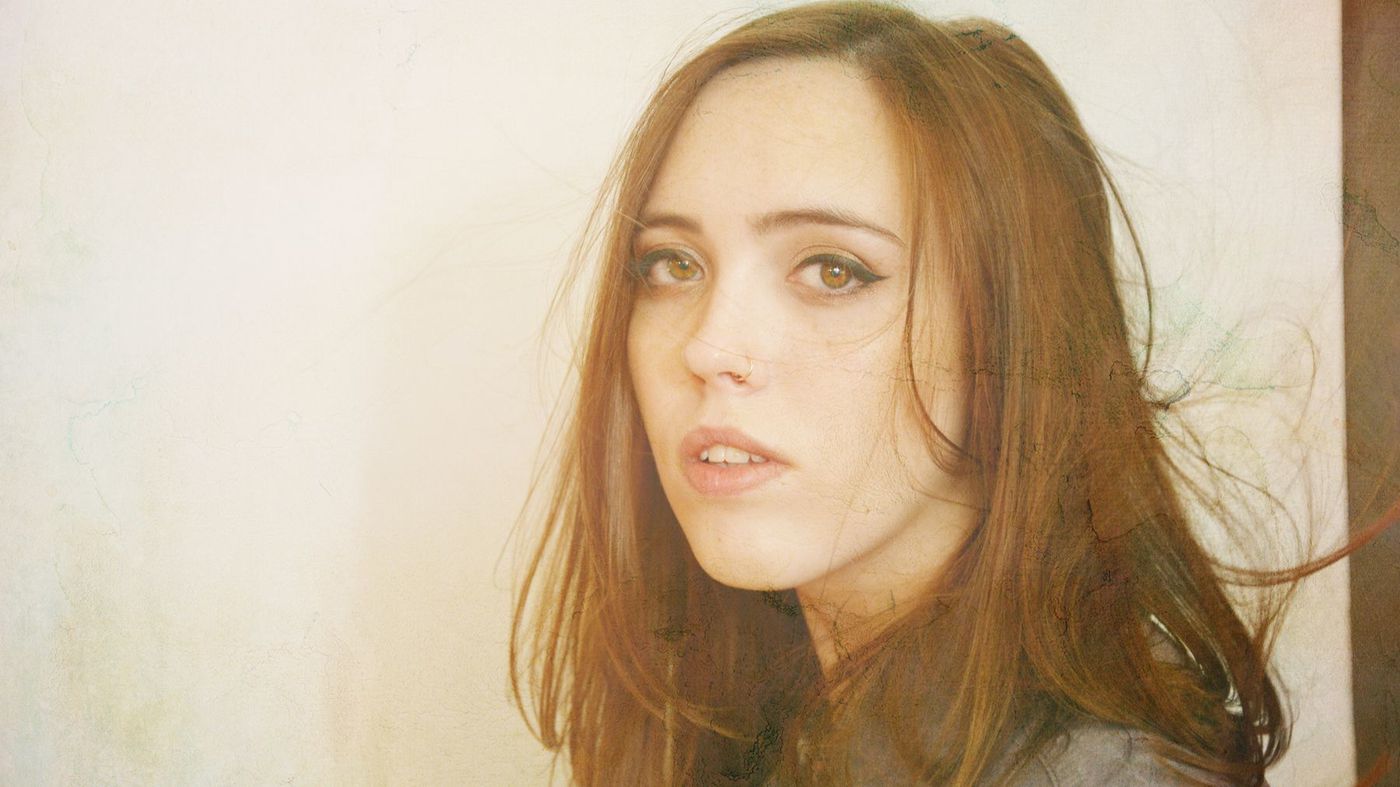 An extremely strong debut effort from Soccer Mommy, this record establishes her as one of the newest and best voices in music today. Bare, polished, and vulnerable to the point where it sometimes hurts, Clean promises to be one of those records you revisit, rediscover, and nostalgically sing along to constantly. And it's definitely one of those records that gets better after every listen. It has the power to transport you back to your youth, and make you relive your first love and heartbreak, and even the silly insecurities you eventually grow out of.
Clean's strength lies in its overwhelming honesty, relatable protagonist, and just fresh, good melodies. Every decision on this album was clearly thought out, the instruments gel together incredibly well, creating a bold, innovative, and powerful sound. Soccer Mommy is not one to be ignored, she's one of the greats, and Clean proves that.
— —
— — — —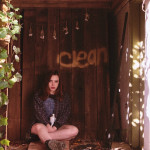 ? © Ebru Yildiz
:: Clean – Soccer Mommy ::
:: Soccer Mommy 2018 Tour ::
03/27 – The Burl – Lexington, KY
03/28 – The Bishop – Bloomington, IN
03/29 – Schubas Tavern – Chicago, IL
03/31 – Bryant Lake Bowl Theater – Minneapolis, MN
04/03 – The Bartlett – Spokane, WA
04/04 – Barboza – Seattle, WA
04/05 – Doug Fir Loung – Portland, OR
04/07 – Bottom of the Hill – San Francisco, CA
04/10 – The Echo – Los Angeles, CA
04/11 – The Valley Bar – Phoenix, AZ
04/13 – Stubb's Jr. – Austin, TX
04/15 – 502 Bar – San Antonio, TX
04/15 – Three Links – Dallas, TX
04/26 – Rumba Café – Columbus, OH
04/27 – Pike Room at the Crofoot – Pontiac, MI
04/28 – Smiling Buddha – Toronto, OH
04/29 – Quai des Brumes – Montreal, QC
05/01 – Great Scott – Allston, MA
05/03 – Johnny Brenda's – Philadelphia, PA
05/04 – Rough Trade NYC – Brooklyn, NY