Catchy, punchy, and unapologetic, The Horn's debut EP 'Do It Now' sets a high bar for the British indie rock newcomers as they seize the day through song.
Stream: "Do It Now" – The Horn
---
Ever wonder what it's like to seize the day through song?
There's an irresistible excitement and urgency radiating throughout The Horn's debut EP. Their passion is as infectious as it is intoxicating, and while this is only the very beginning, you can't help but get the sense that this group is bound for big things. "This is our time when we shine," frontman Jonny Taylor sings, a rush of electric energy building up around him as he and his bandmates commit to make their dreams a reality in real time. "This world is ours, so let's do it now."
It's inspiring to hear a band so effortlessly come into their sound, as is the case with The Horn's four-track introduction: Catchy, punchy, and unapologetic, Do It Now sets a high bar for the British indie rock newcomers as they seize the day through song.
This is our time when we shine
When we're gonna have our laughs
This world is mine, no not forever
But for now, we're in our prime
This world is ours, so lets do it now
It's not gonna last, so let's do it all
Do it now
Independently released October 12, 2022 via Little Big Horn Music, Do It Now is at once brand new, and several years in the making for The Horn. Founded by former Friends of Gavin band member Nick True (whose past includes touring with R.E.M. and headlining The Smiths' first London show) and multi-instrumentalist Danny Monk, the band has expanded to comprise singer and guitarist Jonny Taylor, keyboardist Ed Cox and drummer Alex Moorse.
Together, the London-based five-piece make music that they've dubbed "Britpop-infused indie," with bright, buoyant melodies and captivating lyrics coming to life through a charming and churning guitar-driven sound.
"So this is the first EP," frontman Jonny Taylor tells Atwood Magazine. "Last year Danny (lead guitar, engineer) asked me to come into the studio and do some session singing for this new project. Nick had written all these songs – one of them in the '80s; that really piqued my interest, because realising 'Passion' was like bringing a time capsule to life: Words and melody written in the past, and now we were producing and tweaking them. It's been a unique experience."
"It had started to get to the point where me Danny and Nick had achieved a sort of symbiosis in the studio, which was exciting. Hopefully some of that collective personality and  energy comes through in the record; cheeky lyrics and energetic guitars."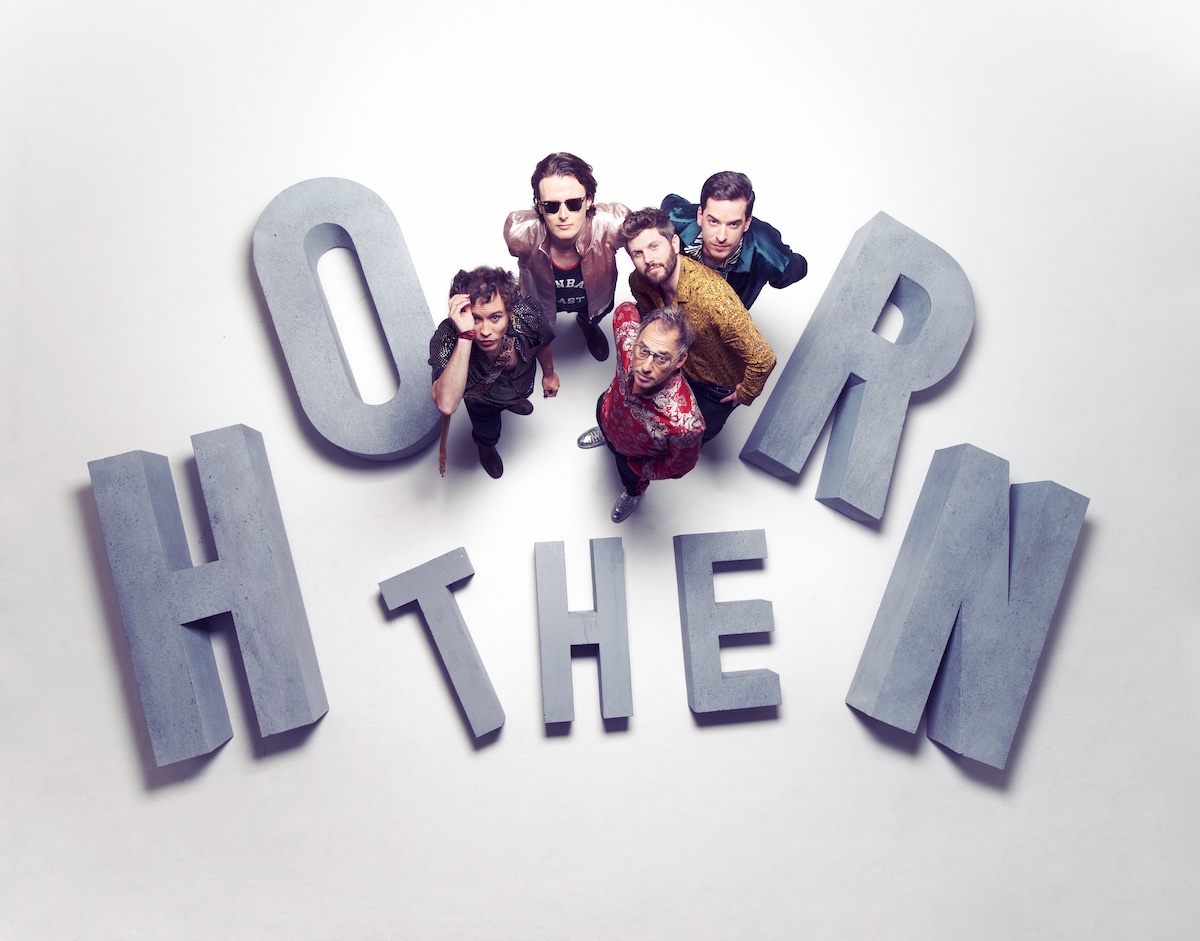 The Horn's songs truly are a testament to music's timelessness.
"The record is a culmination of a lot of time and energy, not just on these tracks but on working and re-working countless songs before landing on the chosen four," Danny Monk explains. "Essentially, we weren't ready to release something until we were super happy with the results. Nick and I started in my recording studio chipping away at a mountain of songs ideas that Nick had been sitting on."
"One of the initial aspirations we had for the record was that we would do exactly what we wanted – no external opinions. I feel that's pretty important when writing for yourself, otherwise things get messy and watered down. Does someone else think they know me better than myself? I feel we stuck pretty true to that."
"We're not particularly subtle people," Monk adds with a laugh, referencing the EP's title. According to bandmate Ed Cox, Do It Now is a message "to inspire someone to not take everything for granted and take action."
As for the EP's four songs themselves, every moment of Do It Now is as irresistible as it is memorable. The collection of "Passion," "Always Late," "Power Show," and "Do It Now" feels painstakingly crafted to deliver the optimum mix of catchy sound and uncompromising, cathartic emotion.
The tension rises immediately on heated opener "Passion," which also served as The Horn's debut single back in June and has been one of their most popular releases to date. True to its name, "Passion" hits hard, with driving, dramatic guitar riffs and deep, seductive grooves demanding our undivided attention. Calling to mind the works of Blur, Arctic Monkeys, and The Strokes, The Horn pull from indie rock and British alternative's past while simultaneously putting their own mark on the beloved genre.
"'Passion' has some of my favorite lyrics," Monk says. "I was born in London, and they perfectly reflect living in a big city like this and the disillusionment that can come with it. Everyone's here, but not present in the moment…"
Took a back seat
Breathed a sigh of relief
Love the heart beat of my city
Can't look at you too pretty
Where's the passion where's it now?
From Bond St to my old St
The people out there who love you
Are the same ones who are killing you
So where's the passion, where's it now?
'Cause there's a passion in me
A burning passion in me
So don't pressure me with love
What a feeling like I've never had before
– "Passion," The Horn
"I wrote this song in the 1980s," Nick True shares. "At that time I was so full of passion about music, fun, life, everything, things were new and the chorus reflects that. I bought this song to the guys and we re-shaped it as a band, we modified it and made it a song for now, so it's a song that started around 1987 and finished in 2022. That's quite cool – I'm very proud of it, as you can imagine, and very happy that Jonny and Danny added their magic to make it what it is now."
"The video is a funny story because we weren't originally going to do one. When you release your first single and it suddenly goes well, you just think, 'F*** it, we have to put something out.' We basically threw Jonny in the back of a car and filmed him for half an hour while the head of our management team drove aimlessly through Soho. In the end, it captured the song perfectly (sad to say the car didn't make it out of that shoot, breaking down in the middle of Cambridge Circus on the final take)."
---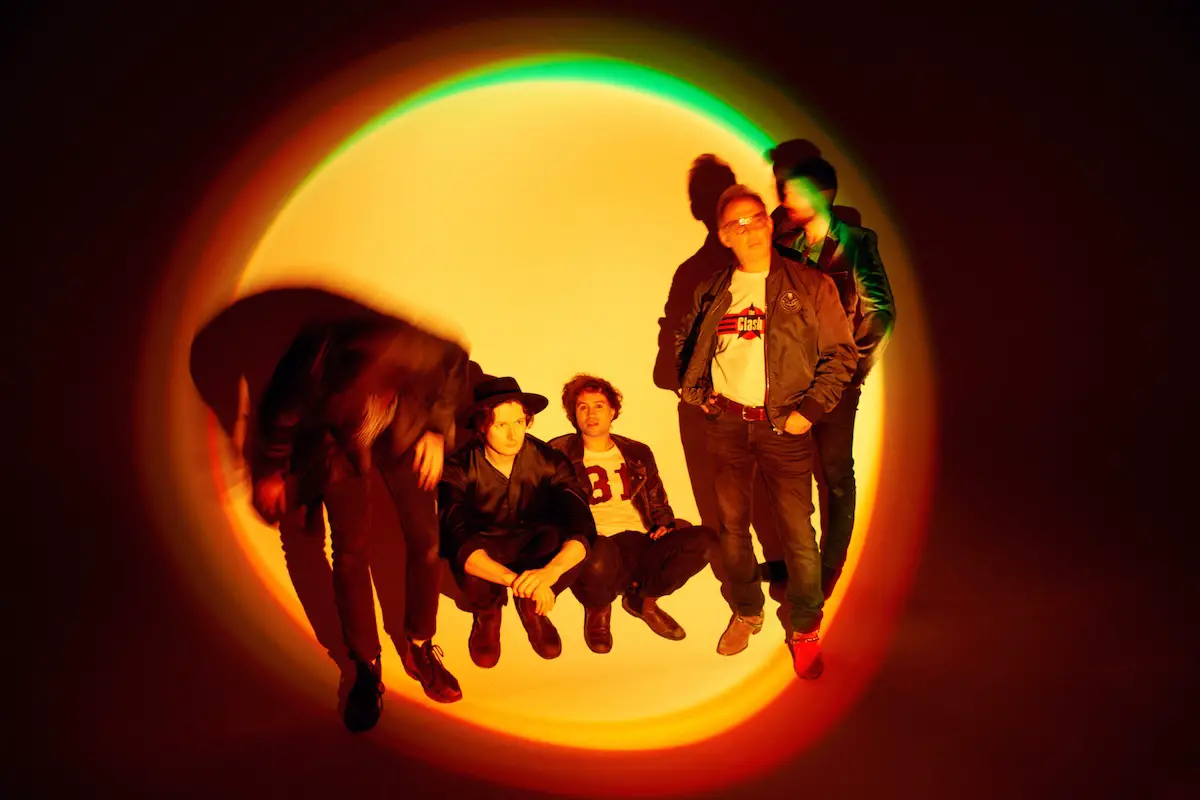 The Horn dwell in a space of intimacy and connection on the moody "Always Late," a brooding slow-burner that "glows inside and outside, and goes from a humorous beginning to something more existential and sad," Taylor says.
The high energy returns with the cinematic "Power Show" and anthemic title track "Do It Now," two instant classics that are sure to be staple of The Horn's shows for years and years to come. "While the lyrics are something of a warning and tell you not to get complacent, the music is more jovial and happy which is a fun juxtaposition," Cox says of the smile-inducing 'Power Show'; Alex Moorse adds that it's "about resisting tyrannical power structures and not being enticed by their surface level appeal."
The cult are coming after you
Their watching every (little) thing that you do
Plotting (and scheming) how to recruit you
All to brainwash
(And suck, the blood out of you)
So please stop and question
What is their intention
Who's pockets
Are they gonna line
So Be careful what you wish for
Even though, you thought your in the know
Cults forever grow
The same old power show
Welcome to the power show
– "Power Show," The Horn
---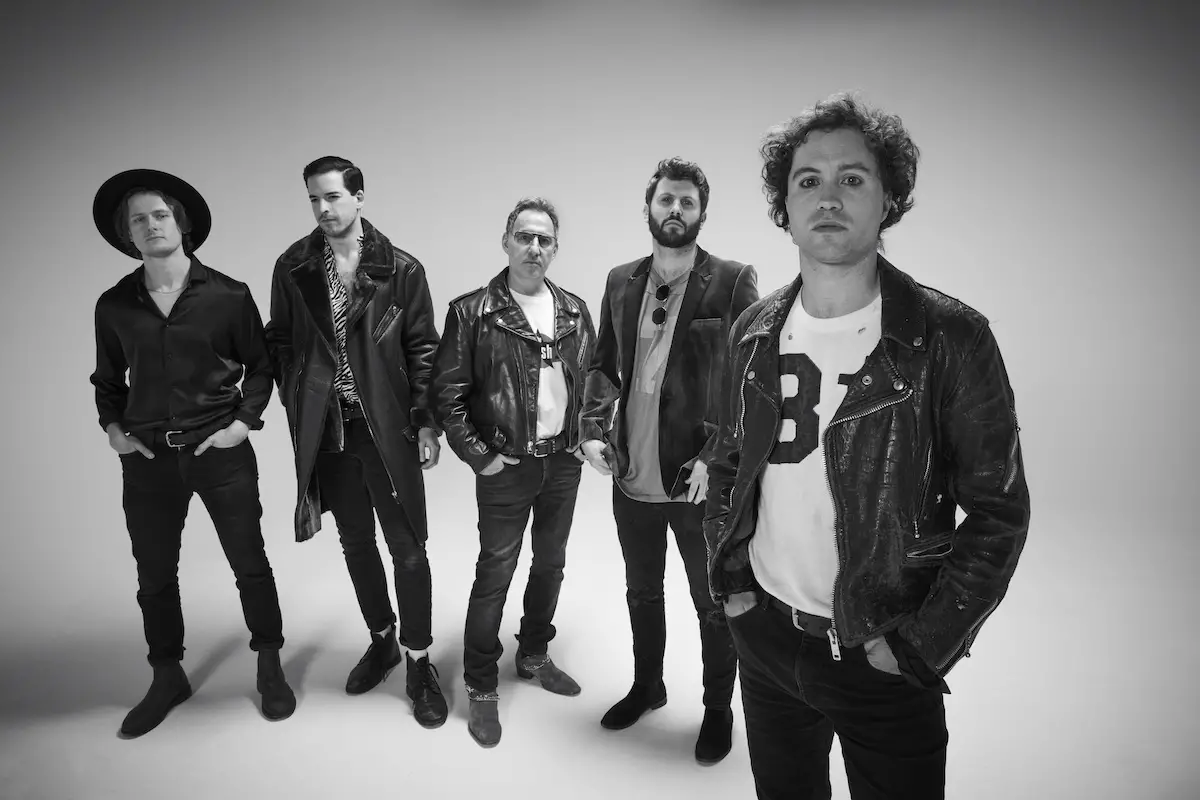 The Horn close their first record on an undeniable high with "Do It Now," the catchy, spirited, and rousing anthem that inspires its listeners to take risks, go for the gold, and simply do it now. As Moorse describes, "It packs a punch and immediately grabs your attention, [and] it doesn't take itself too seriously, which I think reflects the personality of the band."
"This song is my driving North Star," Nick True says. "It's about making the very most out of life and pushing yourself. You only have one go at it. so what are you waiting for?! Get on with it!" Quite frankly, we couldn't say it any better ourselves.
"Without you always wanting it to, this song gets under the skin like a knife and stays with you for days," Taylor adds. "But really I think it expresses the frustration, which is perhaps that of not being allowed to do something, waiting in line, or just the sheer impatience of what it is to be a human being on this planet." His lines are crisp, clean, and rife with passion:
This world is ours
So let's do it now
It's not gonna last
So let's do it all
Do it now
The Horn are planning to make this year even bigger than the last, with a full-length album hopefully arriving in the near future.
Whenever and however that happens, the five Brits will be busting down 2023's doors armed with a set of energizing, inspiring songs that stir, smolder, and soar. Do It Now is indie rock at its finest – an enviable, thrilling foundation that sets the tone for what we can only hope is a long and prosperous career.
Or as one writer at indie music webzine Turtle Tempo recently commented, The Horn is our new religion.
"I hope listeners like the songs, of course, and they want to hear what comes next," Nick True shares. "It's set the band up to believe in what we are doing especially as we are now working on the album. The biggest highlight (for me) has been the musical collaboration between the five of us."
"Perhaps it'll motivate people to just do the thing they should have done a long ago," Jonny Taylor adds. "That would be cool."
No matter what, Do It Now is shameless introduction to The Horn's raw energy, laying a strong foundation and setting the pace for what's to come. Experience the full record via our below stream, and peek inside The Horn's Do It Now EP with Atwood Magazine as the band goes track-by-track through the music and lyrics of their debut EP! Without a doubt, The Horn are seizing the day through song.
— —
Stream: 'Do It Now' – The Horn
:: Inside Do It Now ::
— —
Passion
"I wrote this song in the 1980's, at that time I was so full of passion about music, fun, life, everything, things were new and the chorus reflects that. I bought this song to the guys and we re-shaped it as a band, we modified it and made it a song for now, so its a song that started around 1987 and finished in 2022. Thats quite cool, im very proud of it as you can imagine and very happy that Jonny & Danny added their magic to make it what it is now. The video is a funny story because we weren't originally going to do one. When you release your first single and it suddenly goes well you just think fuck it, we have to put something out. We basically threw Jonny in the back of a car and filmed him for half an hour while the head of our management team drove aimlessly through Soho. In the end, it captured the song perfectly (sad to say the car didn't make it out of that shoot, breaking down in the middle of Cambridge Circus on the final take)." – Nick True
Always Late
"Everyone loves this song when we play it live. The chorus is simple and it's one where we always invite the audience to join in. the first time Jonny asked the crowd to sing along was a shaky moment because we had no idea what the response would be but hearing those lyrics sung back from the whole crowd at Paper Dress Vintage (London, UK) was one of our greatest moments so far and now I think that's a point in the set we all look forward to" – Ed Cox
Power Show
"Lyrically this track is straight out of the gate, embracing the dark nature of the large and seemingly impenetrable organisations that make up our daily lives. The church, the government, the 1%… take your pick. This is all about laughing in the face of your own destruction. Production wise this was a lot of fun, shoving wurlitzer pianos through guitar amps amongst other things – all designed to get a fizz, crackle and pop." – Danny Monk
Do It Now
"Bit of a band mantra, this one. I think this was the next one completed after Passion. Everything about the track had to be immediate, no hanging around. I ended up coming up with the intro guitar riff when Jonny and Nick told me they wanted a guitar intro as fast as possible. I chose three notes that were the easiest to play and refused to play anything else until a subsequent chord in the progression forced my hand. Fortunately they went for it…" – Danny Monk
— —
— — — —
Connect to The Horn on Instagram
? © courtesy of the artist
:: Stream The Horn ::
---