Igniting with a passionate fury, Mantaraybryn's "Tantalus" roars with sweeping sonics and stunning emotions as the Cornish artist burns bright, leaving a trail of awe in his wake.
for fans of Bastille, Catfish & the Bottlemen, Coldplay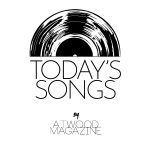 Stream: "Tantalus" – Mantaraybryn
---
An elegant and tender upheaval of seismic proportions, Mantaraybryn's new single is a cinematic deep dive into the depths of self. Igniting with a passionate fury, "Tantalus" roars with sweeping sonics and stunning emotions as the Cornish artist burns bright, leaving a trail of awe in his wake.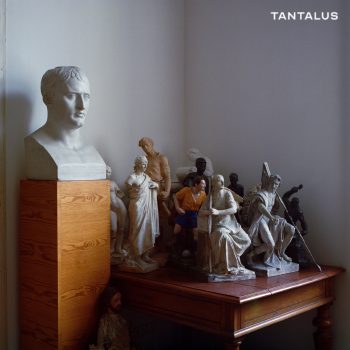 could you love again
like i never left
it could be good again
if you just forget
and i see you, I'll be present
now you're all those things I can't have
Released May 7, 2021 via Modern Sky, "Tantalus" arrives as the lead single off Mantaraybryn's forthcoming EP Year of the Heron, out July 16. The musical moniker for Welsh/Cornish solo artist Bryn Evans, Mantaraybryn first came to the fore with 2016's debut album Dark Shapes in the Water – an expressive introduction that was followed, two years later, by the intimate and moving four-track EP Honey. Embracing the pop sensibilities of Years & Years, the dynamic fortitude of Florence & The Machine, and more, Mantaraybryn has slowly come into his own with compelling sonics and immersive lyrics that guide us through the throes of a torn heart and searching soul.
Nowhere does Mantaraybryn's artistry shine brighter than on "Tantalus," the artist's first song in over three years and a truly inspired return.
Reminiscent of early Bastille songs, "Tantalus" rises from softer reflections into a turbulent, energetic overhaul full of fire and – as the artist himself notes – fury.
"After a period of longing for someone I couldn't be with, 'Tantalus' is the fury at my past self for not being more awake and present," Mantaraybryn explains. "Tantalus as a character in mythology lives with perpetual thirst and hunger, with no relief. I felt like him when taunting myself by still hoping for something with this ex, when it was clear I didn't have a future with him. The song is rage directed inwardly and then sent out in an explosive song; it needed to sound huge, like how a baroque painting looks, sending listeners running forwards into something clearer."
The artist maintains his composure throughout the verses, but he lets loose in the song's chorus – his heated multi-tracked vocals gaining extra amplification thanks to the roaring synths, churning guitars, and pounding drums at his side.
I can't stand it
I can't stand it
Am I a man?
Oh, where's my mountain?
It all sums up to an explosive and searing crescendo – one that leaves listeners with our own sense of cathartic relief every time Mantaraybryn hits that fever pitch. Though just the beginning of a new chapter, "Tantalus" has us hungry for more from this promising Brit – one who has already proven his versatility and talents, and has plenty more stories to tell.
Year of the Heron is out July 16.
— —
Stream: "Tantalus" – Mantaraybryn
— — — —
? © 2021
:: Today's Song(s) ::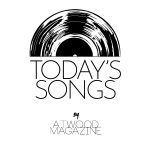 ---