Countless rappers have come up out of Brooklyn over the past four decades, but few have worn the phrase "BK BABY" quite as well as Cezur III.
Stream: "FEEL IT" – Cezur III
---
This project starts to tell the story of who I am. It's just the beginning though! I hope it gets people to want to know more.
Countless rappers have come up out of Brooklyn over the past four decades, but few have worn the phrase "BK BABY" quite as well as Cezur III. The Brownsville-born artist rises with a burning fire in his dynamic and eclectic debut album BK BABY, swiftly establishing himself as what he calls the "New New York."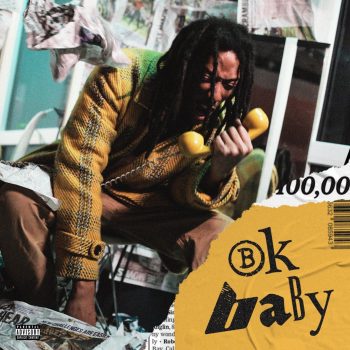 Released April 30, 2021 via 58th & FAIR, BK BABY captures Cezur III's comeuppance and coming-of-age story.
"My music taste is eclectic; I love a bunch of stuff," the artist explains. "Since I was working on this project for a year, I had a handful of pockets I was getting into after being inspired. I listened to a ton of Afrobeats while I was making this, but my music doesn't sound like it at all. A lot of time I'm just searching for a feeling. I make Hip Hop, but no lie, I've been super inspired by artists like Amaarae , Santi, Billie Eilish and Frank Ocean.  I love my good friend Tones & I, and I have that Gotye album, Like Drawing Blood on repeat once or twice a week."
Taking inspiration from all these sources and more, BK BABY presents as a musically diverse hip-hop album that doesn't fit the mold.
Cezur III  tracks his journey of self-discovery through a series of highs and lows; he describes the overall experience as a "dynamic rager."
"I started making this album in Los Angeles when I was staying at the KIDinaKORNER compound," Cezur III tells Atwood Magazine. " I wasn't signed there, but I was working with a lot of the artists, writing songs, producing, etc. Being so far away from home, everything I knew was a culture shock. I was already wearing Brooklyn on my sleeve, but the experience made me even more proud to be from Brooklyn. That's where the name first started circulating for me."
"I've been making a ton of songs beyond the process of making this album," Cezur III adds. "However, it wasn't until I came back to NYC that I really started making music with the intention of creating BK BABY. I have music that's a lot more pop sitting on my desktop , but I wanted to pay homage to the city that made me before anything. Right now I feel like the sound of the city is Drill, and I love that shit. Shout outs to Pop Smoke and 22Gz, but I didn't want to do anything like that. There's already a handful of guys who are making that sound, and doing it well. I wanted to show that Brooklyn is really a melting pot. There are some influences that are missing even still, but I'm happy with what we made."
"BK BABY is where I'm from; it's who I am. It wasn't until I got to Toronto to work with Bijan Amir that I really embraced the title for the project. Brooklyn has influenced my entire being, from the way I walk, to the way I talk; everyone from here gets it."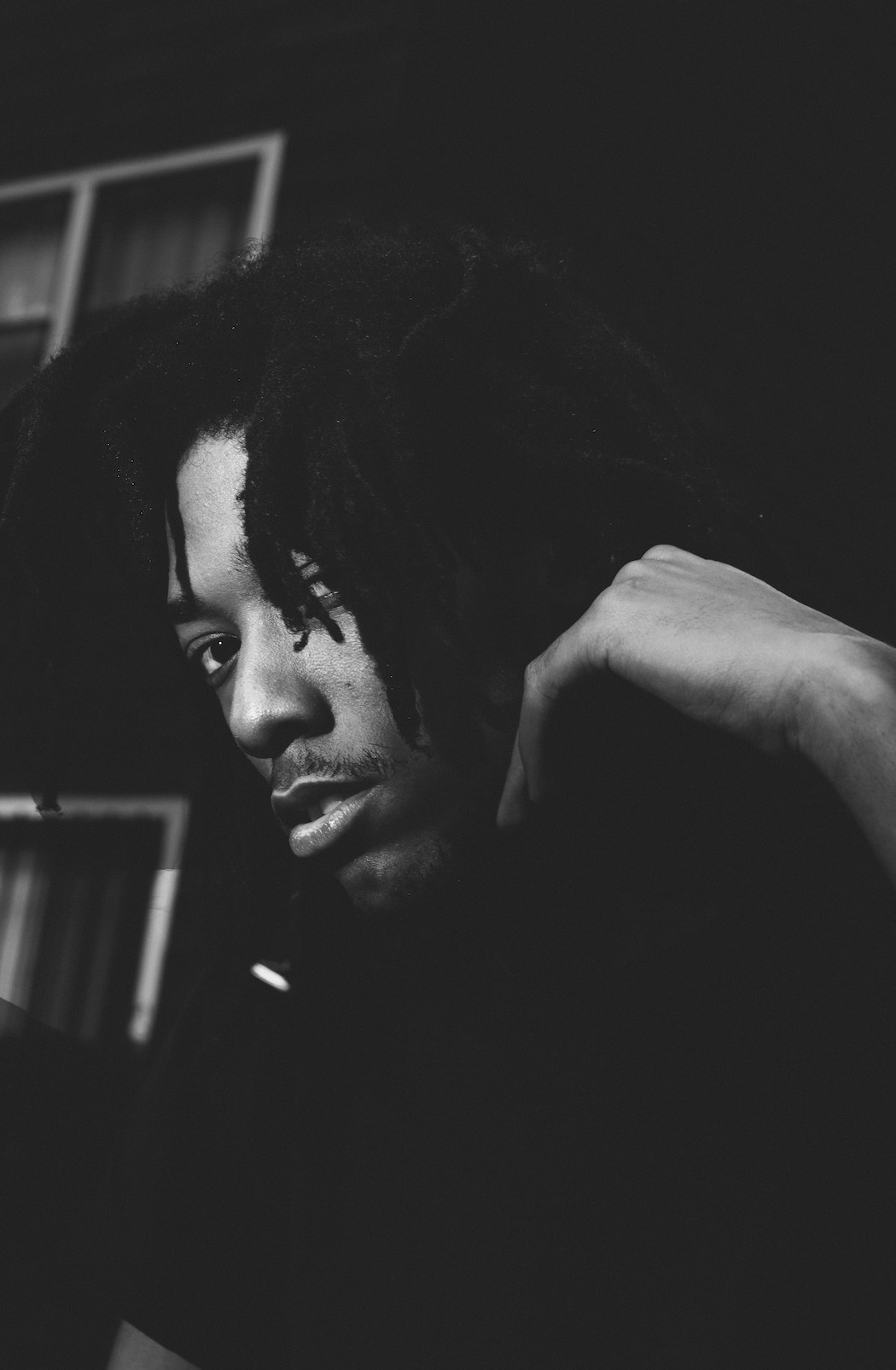 While his blend of trap, RnB, and Afrobeats influences already makes for a listen full of thrills and delights, what really sets Cezur III's art apart is his personal songwriting. He tells intimate, meaningful stories of discovery in his songs; music is, for him, a means of expressing that which we can't capture through our everyday interactions – and he injects deep passion into every line.
"Of course it's my music, so I love all of these records, but "Wishes" has my favorite verses, and I'm on there with my brother. I think the line that gets me in here is, "Quick to drop a dime, but f*** the Federalis, I want better baddies. I got ammo for people (who) rather me dead, than happy." "Wishes" and "Highlights" are my favorite records; they're both vulnerable. I think my favorite records will always be the ones where I feel like I left something on the table for people to really connect with."
Active for just the past few years, Cezur III has laid a strong foundation in BK BABY – one that nods to hip-hop's greats, while irrevocably looking into the future. 
"I want people to know me a little bit more," he smiles. "I didn't make a project full of singles, and I'm happy with that. I want this to be a moment for people. I remember how certain albums made me feel when I heard them; I remember where I was when I was listening.  I want people to grow with this and feel the same way.
"Making a cohesive project is a lot harder than people probably think. I had over 100 songs in my vault before I started officially working on the project. None of them actually made it to the finish line except one: "Highlights." I've grown a lot with my process, and I'm figuring out how to make something more timeless in the world of listeners that are quick to forget. I gained a ton of patience and understanding; now I'm excited for the next one."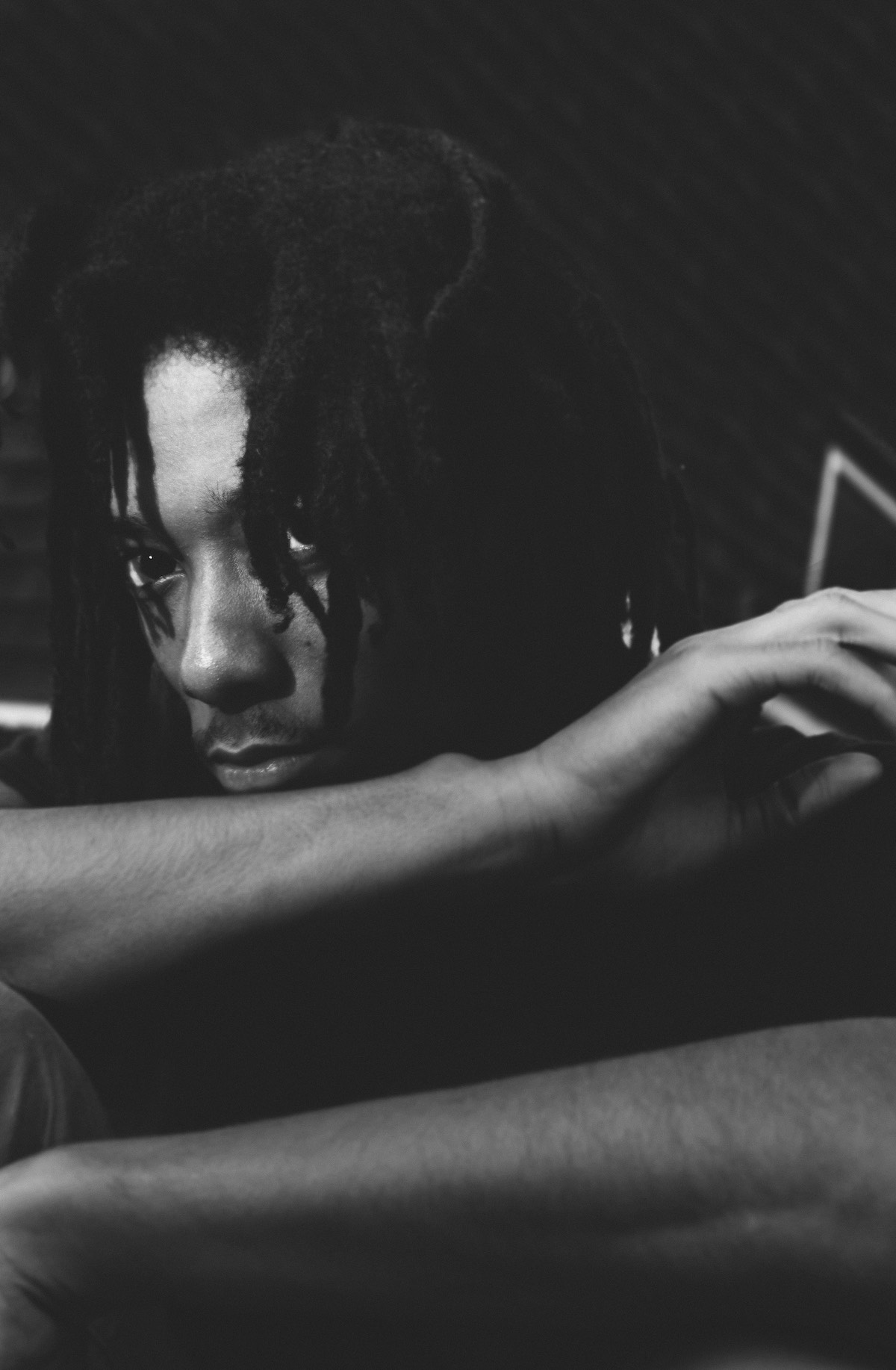 Fans of everyone from Kid Cudi to rising Atlanta rapper Zaia will easily fall for Cezur III's unapologetically visceral sound and his energetic, galvanizing performance style.
He's not your average rapper, and he's certainly not a typical sound – but that's what makes BK BABY pop. From the explosive opening title track to the closing upheaval "Highlights," BK BABY offers a cinematic, impassioned, and personal adventure through and through. Experience the full record via our below stream, and peek inside Cezur III's BK BABY with Atwood Magazine as the artist goes track-by-track through the music and lyrics of his debut album!
— —
Stream: 'BK BABY' – Cezur III
:: Inside BK BABY ::
— —
BK BABY
BK BABY came together when I flew to Toronto to work with Bijan Amir. I wanted to make a record that was a dynamic rager. I knew I wanted the beat to switch up as soon as we established we wanted to throw people off a bit.
HIGH ROADS
H I G H R O A D S was one of the last songs to end up on the project. Olson and I met in NYC and cooked up some dope samples we thought carried some weight. I was introduced to this kid, Alex Oren from St. Louis, through some mutual friends, and knew I wanted him to add the drums and some vox.
SHIT TO ANSWER FOR
SHIT TO ANSWER FOR is the oldest record on this jawn. Jae Lee produced this record years before I'd even met him, and had never landed it anywhere. Since I knew him, I was telling him that I needed the record for my project. I'm into all of the funky sound design elements of music production, so this was a shoo-in. I'm speaking to myself on this song as I'm treading deeper into my self-realization. This song is accountability in a nutshell.
FEEL IT
FEEL IT was one of maybe 4 records me and Jae Lee really honed in on this soundscape. I wanted something 4 on the floor to carry the energy, but I wanted it to be dark. "Got dreams, got nightmares," is really the lifeblood of this project and an essential line from this song. The video is inspired by my love for fashion with an artistic edge I feel pushed our boundaries.
1&ONLY
1&ONLY was another one of those records I feel like was intended to give a little more context to the world I'm living in. The voicemails on this project are all real candid moments, and that's what I love about it.
TANGERINE
TANGERINE is probably one of the most enthusiastic records off of the project. Produced by Jae Lee and Sam Affer, it takes a stab at some alt-rock, indie vibes. I feel like I have a habit of taking on challenging relationships with women. I was inspired by a woman I loved, and the feeling of being paranoid dealing with matters of the heart.
I'LL BE HONEST
I'LL BE HONEST was fully self-produced, the last song to come in on the project, and the first release. I felt like I wanted to talk more candidly about some of the things I've been going through, and bluntly talk about how I deal with them. I take a lot of pride in the fact that I produced it 100% by myself.
WISHES
WISHES is definitely an important song for me. My guy Don Oskar from Toronto produced this joint. For me, it kind of feels like the point where I really embrace the journey I'm on. "I've been wishing on some things, and I'm 'boutta make it happen" is really how I feel. My brother, "Neighbor," has the feature verse on here, and it took forever to get him in the studio, but definitely happy with the outcome.
BELIEVE ME
BELIEVE ME is another record I made out in Toronto when I locked in with Bijan Amir. Sequentially, it makes sense after WISHES, because I'm planting my flag in the ground here. I don't really tap into much braggadocio on BK BABY, and it's because I think the journey here had to be outlined before I could make a record like BELIEVE ME fit into the bigger picture. Sometimes you've got to let people know that you're here to stay.
HIGHLIGHTS
HIGHLIGHTS is another song I produced. This hook is probably one of the most relevant because it speaks to the fact that a lot of people only show love when they think there's something you can help them with, or if you've already gotten love from others. It's a real trip — I wanted to talk to the people who love me through thick and thin because that's the only love that's genuine. I cited Lebron James on this song because I feel like he would understand what I was referring to due to all he's accomplished growing up in Akron, and now being the face of the NBA. My father has the last voicemail on this project, and he's trying to coach me like he always does. I just thought it was dope having these candid conversations throughout the project, and this one puts the cherry on top.
— —
— — — —
? © Ludovica Forcina
:: Stream Cezur III ::
---