From making music in his bedroom to topping the Billboard dance chart, The Beach talks us through his career under lockdown.
Stream: "Still in Love" – The Beach
---
The beach is a humbling and sobering place. For many, the beach is a place to relax, and for others, it is a place to ponder. After a childhood of running up and down the golden Bournemouth sands, George Morgan decided that the seaside was his happy place, and so he coined his stage name, The Beach.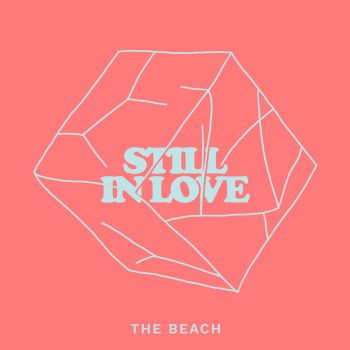 After a hectic year in 2019 which saw The Beach write over 150 songs, his hard work was rewarded. "In The Dark", a track he wrote for DJ Vintage Culture, landed the top spot in the Billboard Dance charts in February 2020. Shortly after that success, The Beach decided to move back to his parent's house to ride out the COVID-19 storm for a few months. One year later, The Beach is still yet to return to London, but he's got songwriting from his bedroom down to an art.
On March 26th, The Beach returns with his first solo release since 2018, the progressive-pop track "Still In Love". Released via LAB Records, "Still In Love" is unmistakably honest and raw. When The Beach spoke with Atwood Magazine, he revealed the song led him to a personal epiphany and is, therefore, his most heartfelt project yet.
Prior to the release of "Still In Love", The Beach sat down with Atwood Magazine to talk about the moment he realised he was "Still In Love", making music in his bedroom, and the importance of business in the music industry.
— —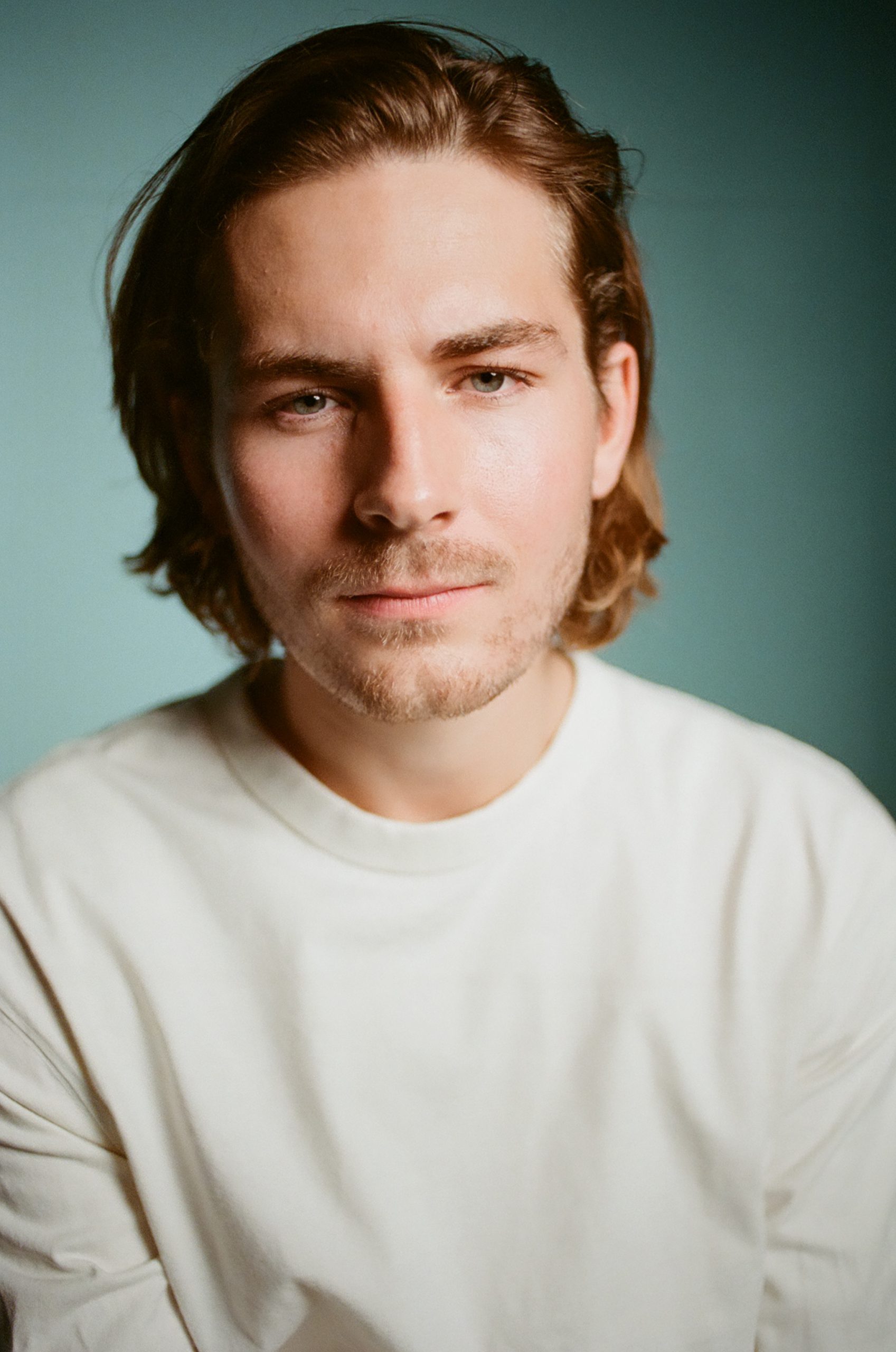 A CONVERSATION WITH THE BEACH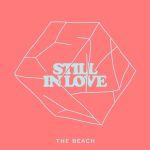 Atwood Magazine: So, first things first, we're all in lockdown here in the UK. How is that going for you?
The Beach: I count myself really lucky because I moved back in with my parents. I was living in London, and a year ago, I moved back to Dorset to weather the storm. I thought it would be just a couple of months, but I'm still here! I do feel lucky because I've been able to crack on with work without any external stresses. I don't have rent issues because I'm fortunate enough to be at my family home, and I've just been cracking on with work in my bedroom. We are actually doing this meeting in the living room because I've been in my bedroom for the last six hours!
It's always good to get a change of scenery!
The Beach: I've just got to mix it up. But, on the whole, it's been good. I've done a load of Zoom sessions. It could be much worse.
Congratulations on "Still In Love", it's a great track! You've said how you managed to write and record the whole track in just three hours. Can you tell me a little bit more about what inspired it and how the writing process went?
The Beach: Yeah, it was really quite a crazy experience. That song reminds me of why I'm doing music in the first place; when you're going through something bad and then writing a song is an instant cure. I don't even know why because it's not even a happy song, but for some reason, I left the day feeling so amazing.
The story behind it goes; I had broken up with my girlfriend. For about six months, I'd managed to forget about her, and I hadn't even thought about it, which was weird but amazing. We have a lot of mutual friends, so we bumped into each other at a party, and all those feelings came back. I thought I'd be fine, but I really wasn't. I guess the whole song was a confession of all the things I had been doing to avoid her up until the point of us seeing each other again.
For that session, I was working with a friend of mine called Fyfe, who is an artist and producer, and I was 40 minutes late for the session. I just knew there was a song inside of me that I needed to write about, but I wasn't sure what it was. So I wasn't late because I was doing something else, I was just thinking about what I wanted to say. I turned up and got straight to it, and within 15 minutes, we had a chorus. We then went into his studio, and it just poured out of me. I didn't need to sit and think about what I should say I just felt I had to say it. Then, I sat on the sofa, and I just sang it into a microphone. So, I turned up at 1 pm, and I left at 5 pm with a song in my headphones, and that's pretty much how we've left it, which is crazy. All my other songs have been a total ballache! There's a song that I've only just signed off on, and we finished writing it about two years ago.
You just said that "Still In Love" is about seeing an ex-girlfriend for the first time since a break-up. When you write about such personal and presumably emotional topics, do you consciously use songwriting as a therapy to help you deal with your thoughts, or is it after writing the song that you realise the process was therapeutic?
The Beach: It's a little bit of both. Pre-covid, I would be writing for other people Monday to Friday, as well as myself. So, it just so happened that this was a day we were just going to write for me. I was so thankful for that because I really wanted to write something for myself and about myself. I had a feeling of what I wanted to say in the song, but that was just the tip of the iceberg. To be specific, the line I had in my head was, "I hate that it feels good", because we had broken up, so it shouldn't feel good. So, I went into the studio with that line, I sang it with the melody and then we built it off that. As we were writing the chorus, I realised all the other stuff. I had never said to myself that I was still in love with her, but as we unpeeled the chorus, Fyfe turned around and said, "Dude, it sounds like you're still in love with her." I hadn't wanted to admit it, and at first, I thought, "No, I'm not". Then, I realised I was, and that was what I was actually trying to say, and I didn't even know.
You mentioned that you wrote "Still In Love" with Fyfe. What's it like when you introduce another person to your writing process? Do you enjoy the extra level of creativity a second mind can bring?
The Beach: It's almost like going on a date. If you go on a date and it goes well, it's the best thing ever, but if it's not great, then it's really shit. I'd worked with Fyfe about three times before, and we'd built up a relationship, so I knew how he'd be in the session. I knew that he was the right guy to unpeel all these feelings with. Other producers and writers might have their own idea of how they want the session to go and force their own artistic licence on the session. I knew Fyfe wouldn't do that, and I could lead the emotion of that session.
You've just mentioned that you often write tracks for other artists. How does that change your mindset in a writing session? Do you always go into sessions knowing who the song is for?
The Beach: Sometimes I'll be in a room with a producer or other writers, and we're just trying to write a good song. In those sessions, we just write an amazing song and see what we want to do with it afterwards. I've had some good results with that, which you'll see in future releases from me later this year. Although, generally, I go into sessions knowing that it's either for another artist or for my own stuff, and then you can prepare either way. For example, yesterday, I was at one of my first face-to-face sessions for ages. I was at a studio in London called Konk Studio, working with a guy called James Smith. That was cool because I knew that was for him, so I went in with a few ideas, but it was mostly about trying to fulfill his vision.
You've explained that the reason you called yourself "The Beach" is because of your fond memories of running up and down Bournemouth beach as a child, which you mentioned is your happy place. When you chose to name yourself after your happy place, was that because making others happy with your music is one of your goals?
The Beach: Music has always been an escape for me, and when I listen to my favourite songs, they elevate me to a different place. So, when I was writing my own stuff, instead of going by my name, which is George Morgan, I wanted it to be something different. I didn't want to put my own limitation on my music by going by my name. The part of the beach I was referring to is the Sandbanks area of Bournemouth beach. I like going down there in the winter because in the summer it's really busy. In the winter, you get crimson skies, and the waves are so powerful. I've always found that when you go and see mother nature, all your problems suddenly seem really small: it all seems insignificant when you see the ocean. I've always felt that music takes me to that same place.
You've also mentioned that you moved back from London at the beginning of the pandemic. How do you think that's affected your creativity. Have you found more inspiration and time to write music, or did the slowing down of life and being away from the hustle and bustle make it harder to draw on experiences?
The Beach: I was quite lucky because, during 2019, I was going to London Monday to Friday for sessions, and I wrote over 150 songs that year. So, it meant that when everything happened in 2020, and I came back here, I was just finishing songs that I'd written before. I made a decision not to try and write loads, and I unplugged from writing so I could look at what I'd done in the intense year before and improve on other things. I play the guitar, but I've recently been learning piano and music production on YouTube and reading the lyrics of my favourite tunes to develop my musical game. In London, you can often turn up to a session with two really talented people, one who's a genius on the computer and another who's really helpful with lyrics and melodies. So, if I tried to recreate that at home with just a guitar, I'd put a lot of pressure on myself. At some point, I'd probably stop writing music because I wouldn't be able to finish a whole tune in a day, which is what I was used to in London.
You were previously signed to Sony's RCA, but you parted ways with the label in 2018. How do you think your music or creative process has changed since then? Have you found yourself becoming more experimental?
The Beach: I think that the whole experience was amazing for me. I signed there when I was 21, having no experience in the business side of the music industry. Then when you get into the industry, you realise how much of a business it really is. The label might say in the office how amazing you are and whatever, but once you're signed, it turns to "you need to churn out a song every week." That one song I'd written to get signed had taken like 20 years to write, and they wanted one of them every month. It was a very steep learning curve, but I learnt that there are rules in the music industry. One is that you have to play the game, or this is not a profession for you. It's a business, and you have to accept that, but once you do accept it, you can have some real fun. You just have to get over yourself and get on with it.
Moving past being signed to Sony, I realised I could apply those collaboration and songwriting tools I had learned to move forward as an independent artist. It sounds silly, but now I always try to write really exciting songs, before I just wrote what fell out of me. From working with those A-list writers, I've learnt some big songwriting lessons. So, I guess what I really learnt is the business mind you need to have when you're putting your own music out. You really have to invest and sell yourself.
You started playing the guitar pretty early on, but when did you get into the technical and digital side of putting a song together?
The Beach: Yeah, that is a recent thing. I've always hated recording stuff! I love playing the guitar, singing lyrics, and birthing a song in that way, but I've always hated going into recording studios and having to recreate that feeling into a microphone. I've only really got into music production in the last year, and it's been a really slow process. I have a Mac, a software called Logic, and a microphone. It just started with me recording some vocals, and now I'm moving on to recording other instruments. But make no mistake, these songs coming out aren't any of my production; I'm far off that at the moment! Although, I am hoping at some point that I'll be able to put songs out that I've produced.
There are some songs that I've written for other people that have my vocals on, and they were recorded in my bedroom here. One of those tracks went to score a No.1 Billboard dance record in 2020, and those are the vocals that I recorded in my bedroom. That was kind of cool!
I guess that's the weird way this year has gone for artists. People are making songs at home in their bedrooms, and then they're going into the charts without the use of any big fancy studios.
The Beach: It's crazy. I used a really shit microphone that my old producer gave me and a couple of plug-ins that I was given for free. The song has gone on to have 40 million hits. It's funny that you can do that from your bedroom with a shit microphone and a nice story. The craziest thing is that I've been doing all these things with other artists and seeing cool stuff happen on my phone, but nothing's changed in my life. It's almost like a different world because that's my song, but nothing's happening to me because I'm at home.
So much has changed in the last year, particularly in the music industry. Most people are missing live shows and interacting with their audience, but do you think anything in the industry has changed for the better?
The Beach: Yeah totally, these Zoom sessions that people have been doing will change a lot. Previously, people would only want to work together if they were in the same city; otherwise, they would travel to be together. Now, even the biggest writers in America will get on a Zoom call with you if you're good. There's no barrier anymore. I can just send some vocals to Brazil or wherever; a few years ago people wouldn't be doing that. You'd probably have to pay loads of money to travel to be together. Moving forward, I think Zoom will be integrated into normal practice.
I guess it's broadened people's horizons. The digital technology to do these Zoom calls has been there for years, but now that people have been forced to use it, they've realised it is a viable option.
The Beach: It does actually work! I was chatting to a writer the other day who had a session with Justin Bieber because, why not? If you're Justin Bieber, all you have to do is go onto your computer. There's no cost involved, and all you have to have is a conversation, and if the session doesn't go well, you can always just exit. It's really opened some doors and eradicated so many boundaries.
So many artists have had to delay the release of records and postpone tours because of the pandemic, and the music industry has felt somewhat on hold. Now that there seems to be some end in sight with COVID-19, do you have any exciting plans for live shows or new music?
The Beach: Yeah definitely. I'm supposed to go to Brazil and America this year to do shows for some of the things I've written and sung on, but I don't know if that will happen. I'm not sure if we'll be able to go to Brazil because of their COVID-19 situation at the moment. It would be awesome to travel again though. Hopefully, there will be some live opportunities here too, but nothing is booked at the moment.
I'd love to go out and play some shows in the UK and Europe, even though Brexit has come along to make touring Europe more difficult! I'm hoping to try and do as much as possible and get back up on stage. I've actually just bought tickets to Wilderness Festival as a punter, and we'll see if that goes ahead. It'll also be weird going from being staying two metres away from everyone, to being in a field with 10,000 people; all the social anxiety is going to kick in.
I imagine it'll be both extremely exciting and really confusing!
The Beach: Exactly! We've been doing this for a year now, but during the first lockdown lift in the summer, I was in London a bit, and I did a session with someone I didn't know very well. About an hour into the session, I realised I hadn't even introduced myself. I'd been so used to seeing social situations only on the TV, I just sat back and watched everyone say hi to each other, but I didn't say anything. After an hour, I had to say, "Guys, I'm so sorry. I didn't even introduce myself." Easing back into social situations is going to be interesting.
Circling back to "Still In Love", is there any specific thing that you hope the release makes people feel? Or is there anything specific you hope people take away from the song?
The Beach: It really helped me and made me feel something at the time, so if it makes other people feel something, that's amazing. Although, I'd be lying if I said that I'd written it for anyone else. I've always been a really selfish writer in that sense because when I write my songs, I'm never writing them for anyone else. Which I think is the best way I can provide a service to the people who are fans of me. I'm just really proud of how raw and honest I've been on the song. I've never been so conversational and honest in a song. I love "Still In Love" because of how uncomfortably open it is. I say things in this song that I hadn't told my best friends or family. So, it's a big step in terms of my creative journey. If other people like it and feel something from it, that's amazing, and if they don't, that's cool too.
— —
Stream: "Still in Love" – The Beach
— — — —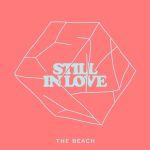 ? © Tom Byfield
:: Stream The Beach ::
---