Sam Fender takes on one of London's most prestigious venues with the heart of a lion and soul of a Geordie.
•• •• •• ••
Just two months ago, Sam Fender secured a second UK Number 1 Album with his most introspective project yet, Seventeen Going Under. The often delicate and, at times, brutal record saw Fender unpick the realities of teenage upset in working-class Britain and the demons that have followed him thereafter.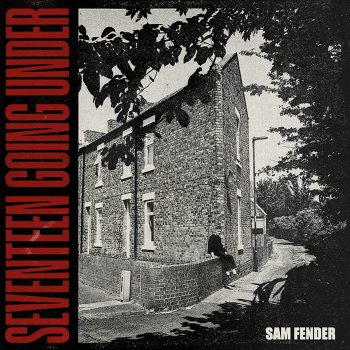 Still reeling from the album's success and the excitement of finally playing a tour originally slated for early 2020, Fender recently took on Alexandra Palace, his largest ever London headliner.
The show kicks off with a performance from Australia's Gang of Youths, who set exactly the right tone for what's yet to come. Guitar-led and emotionally pent, the supporting set from Gang of Youths is the perfect prelude to a Sam Fender gig.
Then, the lights begin to flicker, signaling it's time for Fender's arrival. But, not before one thing's established. Newcastle United flags appear, lining the stage; the 27-year-old might be playing to a London crowd, but he's not about to let them forget he's a North Shields lad through and through. And, what else would you expect from this proud Geordie?
Crashing into 'Will We Talk', Fender and his band of best mates who double up as belting musicians show off their tight live musicality. The display of impressive musicianship continues through 'Getting Started', a track inspired by escapism and stark reality in equal measure, and into the all too relatable 'Dead Boys'. Inviting friend and fellow artist Rachel Chinouriri to help perform the harrowing track, Fender scales it back. Duetting in perfect harmony, the pair and a 10,000 strong audience sing the lament to male suicide, making for an eerie and poignant moment.
Jumping into 'All Is On My Side' and 'Mantra', the dulcet tones continue. Stadium-ready anthems have become intrinsically associated with Fender's sound, and there's good reason for it, but the songwriter's ability to express fragility both lyrically and sonically is equally impressive. Although, before the crowd gets too chilled out, the atmosphere again lifts with thundering drum fills from Drew Thomas during 'Spice' and punk flair during the show's heaviest offering, 'Howdon Aldi Death Queue'.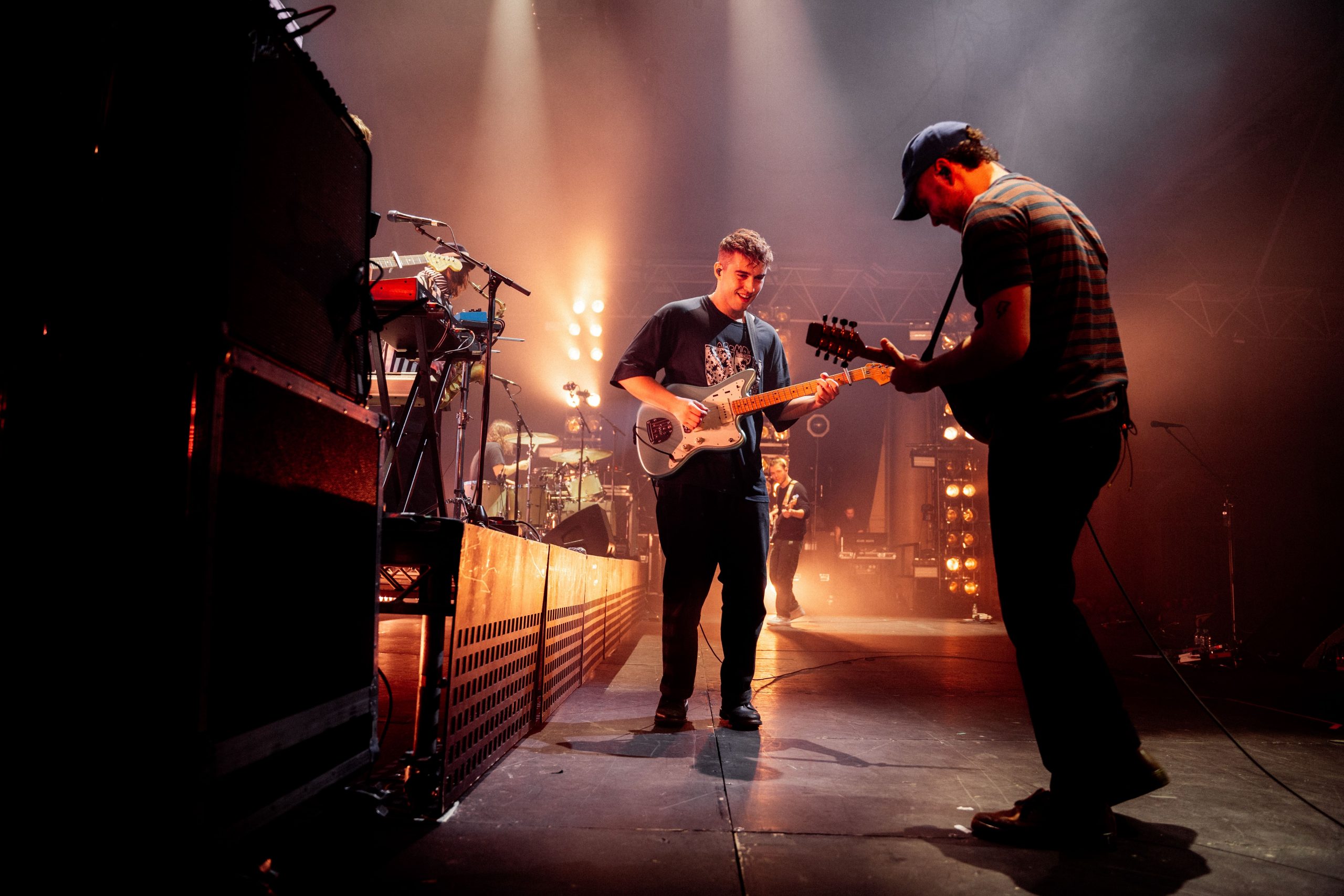 Heading into the final handful of tracks, Fender takes the opportunity to play a mixture of his own and, of course, some classic Springsteen covers. Speaking to the crowd, the high-spirited Springsteen fan says, "This isn't going to do me any favours with the Bruce comparisons," before inviting Gang of Youths' David Le'aupepe back onto the stage for an enrapturing performance of "I'm on Fire," followed by a solo rendition of "Dancing in The Dark."
It's easy to understand why the musician from England's North East has grown tired of hearing himself compared to the New Jersey legend – because vocally and, for the most part, sonically, the two are vastly different. But there is one glaring similarity: Both have a knack for conveying gut-wrenching emotional commentaries on life's darker underbelly.
Two final chantable tracks remain, "Saturday" and "Hypersonic Missiles." Throughout the gig, Fender has held the crowd in the palm of his hand, but they're about to go to putty. Erupting into song and explosive dance, the audience expresses just how much they've enjoyed a night with Sam Fender. Stirring saxophone solos from the band's Johnny Davis transcend into moments of euphoria, and Fender takes the opportunity to prove his immense vocal control and power.
Sam Fender's success is fast snowballing without sign of stopping, and there's no doubt that one day soon, he'll be selling out stadiums.
But there is a beauty to witnessing this small-town success to big stage star journey: That is, no matter how colossal the crowd gets, at his core, Sam Fender remains the same.
— —
— —
? © Rory Barnes
:: Stream Sam Fender ::