The ninth installment of Boise's Treefort Music Fest is right around the corner, and Atwood Magazine is proud to present our official festival guide.
•• •• •• ••
It's early September and Treefort Music Fest in Boise, Idaho is less than a week away. Founded from seven key members in the September of 2011, Treefort has become a cultural ambassador for the state of Idaho and the Pacific Northwest at large, becoming a staple stage for any band in the region to come and play.
Treefort started out in 2012 with 137 bands, the Alefort and a dream: A "for profit entity ran like a non-profit." What was supposed to be a one-day event soon turned to two, three and then four. It has only grown since then, transforming one of the biggest little festivals in the country. The Treefort team has since built out multiple other forts which center around not just drinks, but food, yoga, storytelling, art, geekery and more.
With over 12 forts, 21 stages and too many acts to count, it will be quite the daunting task to figure out just who and what to see at Treefort 9. Especially when it comes to the music. Once you've grabbed your drink at Alefort, had some laughs in the Comedyfort, caught a tale at Storyfort and then grabbed another drink at the Alefort it can be a difficult decision to look for some tunes so you can jam, rave, dance or sing your heart out. Or perhaps you're all about the hits, forget about them forts (well, maybe not the Alefort). You've come to the right place because the crack team of Atwood writers for Treefort team have been anticipating this outing since the start of the summer.
We — that is to say, Atwood Magazine's Sophie Prettyman-Beauchamp, Kelly Liu, and Ben Niesen — have picked out some recommendations of our favorites new and old to help you jump right back into the live music scene. We'll be covering a wide range of rock, jazz, R&B, classical and more. Read on to learn who we have our eyes trained upon and start filling out your schedule. If you're attending all five days, you're probably going to need one.
Buckle up and enjoy the music, because this list is long for recommendations.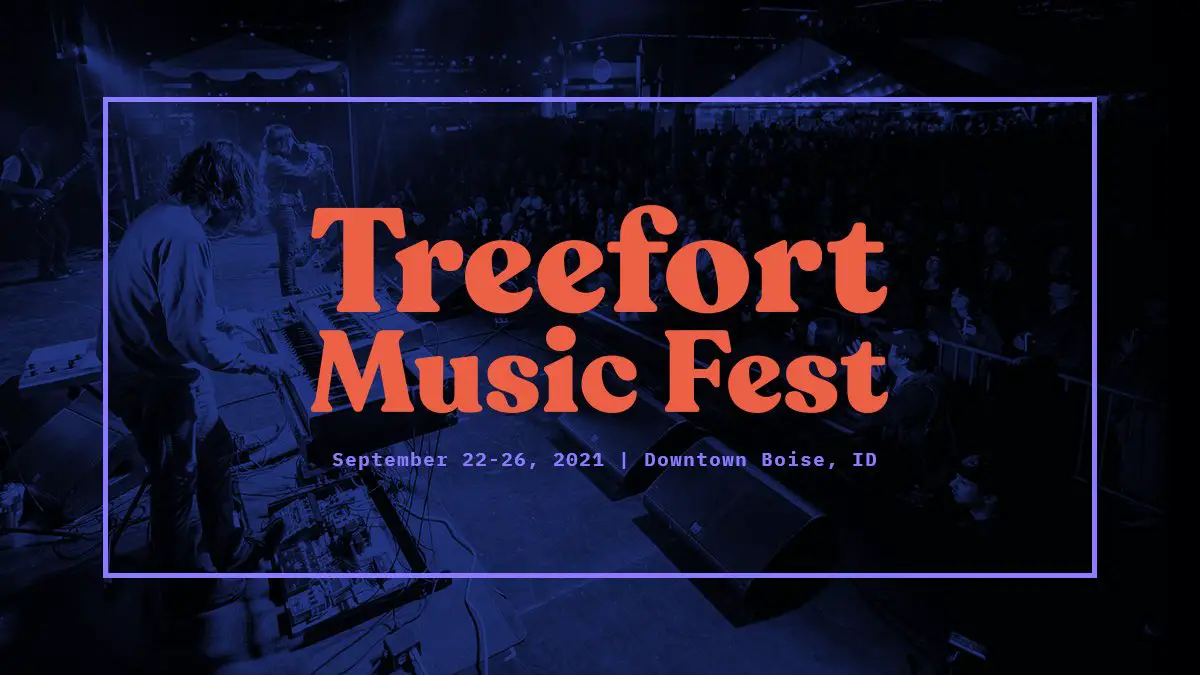 TREEFORT MUSIC FEST
SEPTEMBER 2021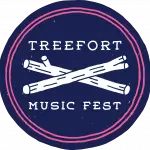 WEDNESDAY, SEPTEMBER 22
Delvon Lamarr Organ Trio

@ The Olympic, 11:10 PM
The Delvon Lamarr Organ are one of Seattle's finest soul and jazz outfits in America today, playing a brand of roots soul that hails to the master Booker T. But don't mistake Lamarr for a simulacrum of days past; his Hammond organ goes beyond smooth and stays ready in the pocket, providing the fills that give the outfit his name. From there comes Jimmy James on guitar. These students of funk, soul, rhythm, blues and everything in between form the melodies and chord progressions that electrify their live performances. The newest addition on drums, Grant Schoff adds an organic hip-hop rhythm to allow for a more cut-up and modern edge to the band's classic sound. What resulted is an uptempo souljazz record playing for keeps, what resulted is I Told You So.
The band has always performed high-octane live (just search the name and KEXP if you need proof), but the sophomore is another beast entirely, ready to shake ass and take names by filling out their sets with originals like "Call Your Mom," "Fo Sho," and "Aces." Not settled with that, they fill out the album with probably the best cover of "Careless Whisper" this side of the year 2000, instrumental or no. Their one and only set at Treefort will be at the Olympic stage on Wednesday at 11:10pm. The old adage to be there or be square might sound tired and cliché, but give it to Delvon Lamarr and his organ trio and watch them shock that motherf-er alive. – Ben Niesen
Larkin Poe
@ El Korah Shrine, 11:50 PM
This one is addressed to the to the blues fans out there. The ones that want no bull****, no frilly crap, just turn-it-up-to-eleven blues. Larkin Poe is ready for you. Ready to rag, rock and fill the gaps for those searching for a rock-solid update to the most storied variety of guitar-based music. The sister duo from Nashville play powerful modern blues similar in sound and volume to Black Pistol Fire, the Black Keys and Susan Tedeschi. Riding on the recent success of their 2020 releases, Self Made Man—replete with originals—and Kindred Spirits—coated in stripped down classics from their pandemic-produced YouTube series
With the ability to play anything new or old, Larkin Poe can set a stage on fire with nothing but two guitars and no match. Already an accomplished original act, "She's a Self Made Man," "Holy Ghost Fire," "Tears From Blue to Gold" in particular are winners from Self Made Man. The ability to drop an unsuspecting Phil Collins or Elton John cover from their musical tinderbox only adds to their live abilities. Hell they might even break out into a Post Malone rendition. That's what makes the first festival back so great: it's been so long, nobody knows what the hell to expect. Find Larkin Poe at the El Korah Shrine, 11:50 PM Wednesday night, ready to ring in the festival with their only set. – Ben Niesen
THURSDAY, SEPTEMBER 23
Banny Grove
@ The District, 7:50 PM
No one in the LA DIY scene is doing it quite like Banny Grove–literally. Blending touches of indie rock with spoken word, funky beats, sunny guitars, and zany sound effects, Louise Chicoine and her bandmates are a delightfully strange organism all of their own. Cartoonish synths and a grooving rhythm section color each track as Chicoine marvels at the beauty and magic of simply being alive. From ridiculous ditties like "Malibu" to the celebratory and ritualistic "So Happy So Good," Banny Grove embodies pure freedom of expression. – Sophie Prettyman-Beauchamp
Japanese Breakfast
@ Main Stage, 8:40 PM
From going "Jimmy Fallon Big!" to garnering critical acclaim for her best-selling memoir Crying in H Mart (which is currently being adapted into a film), Philadelphia indie darling Michelle Zauner has had quite the year. At the beginning of the summer, she also released her third record as Japanese Breakfast.
Her biggest and brightest body of work to date, Jubilee marks Zauner's triumphant return to joy after years of grappling with grief in the wake of her mother's passing. Her lush compositions and poetic lyricism weave the story of her life thus far with wit and insightful vulnerability. Accompanied by several cinematic music videos she directed herself (one of which stars Michael Imperioli of Sopranos fame), this album solidifies Zauner as one of the most dynamic visionaries in music today.
In addition to headlining with Japanese Breakfast on September 23rd, Zauner is doing a Crying in H Mart reading and book signing earlier in the day. In the meantime, you can listen to "Glider," the first track off of her upcoming soundtrack for the video game Sable. – Sophie Prettyman-Beauchamp
Mdou Moctar
@ El Korah Shrine, 12:00 AM
Mahamadou Souleymane is one of Niger's premier guitarists, playing an ethnic variety of the blues under the stage name of Mdou Moctar. His style cultivated by his Tuareg heritage under the umbrella term of tishoumaren (or desert blues), Souleymane first learned guitar by constructing his own. Along with Tamikrest, Tinariwen, Bombino and others, he is now on the forefront of a revolutionary blues adaptation in North African music. Quite literally: his lyrics are sung in Tamasheq and discuss the Tuareg predicament as a nomadic people with no nation.
Souleyman's most recent album, Afrique Victime, features condemnations of Africa's exploitation by powerful players in the international community and road-travelling ballads classic to the genre. He dedicated many songs on the record to his wife and newborn child. Listening to the record is to hear a sound once thought lost in American music: a firebrand rendition of guitar-harnessed psychedelic blues led by a virtuoso always playing on the edge. You don't have to call him the Tamasheq Jimi Hendrix, I'll do it for you. For those excited to see an international blues talent at the height of its game, watch Mdou Moctar play the El Korah Shrine at 12am midnight as Thursday crosses into Friday. – Ben Niesen
FRIDAY, SEPTEMBER 24
Andy Shauf
@ Main Stage, 5:30 PM
A dandy pulling us into his offbeat, quirky world, Andy Shauf is one-of-a-kind. Look no further than the music video for his latest single "Spanish on the Beach" for a glance into his mini fantastical world — a reel of a cool duck floatie with sunglasses on, drifting aimlessly in the pool. Since his 2020 return with The Neon Skyline and the one-off single "You Slipped Away," Shauf seems to be on a mission to break the most hearts with the most barebone, simplistic of songs. Catch a glimpse of what to expect at his 5:30PM set on Friday below. – Kelly Liu
Floating Room
@ Sanctuary, 6:00 PM
Floating Room is the stage name for DIP rocker Maya Stoner from Portland, Oregon. A descendant of Uchinanchu immigrants from the island of Okinawa, her music carves a space for AAPI voices in the modern rock scene. However, don't take her for a derivative of Jay Som, Stoner's music is much more akin to heavier shoegaze and post-rock, like a beautiful cross between the general gentle ambiance of Slowdive and the softer-yet-still-angular guitar parts of Mogwai's "Cody" tied all together by her sadgirl rock singing voice which takes a similar range as Lindsey Jordan.
Listening to her records is to be struck by lightning and simultaneously visited by a spirit-from-on-high. Still not convinced? The proof is fixed in the mix of "Falling Room," the last song off her second album. Her latest EP, Tired and True takes a more approachable angle, leaning more heavily into the DIY angle of her sonic and rendering a 15 minute walk among stylistic idols of both Deerhunter and Television. Post-punk guitar riffs settle into a lo-fi approach and Stoner's idyllic voice. The end result? A new new wave heaven that will be playing on the Sanctuary Stage at 2:30pm to kick off the Friday afternoon. – Ben Niesen
Calexico
@ Main Stage, 8:30 PM
Like many of the band's nature-inspired album and song titles (Edge of the Sun, "Follow the Water"), Calexico's blend of Tex-Mex and Tucson folk is vegetative and organic, each Spanish guitar note sprawling like a tendril that exists intimately as a part of the Earth. Harnessing both the mystery-of-life energy of Iron & Wine and the romanticism of mariachi sounds, Calexico has continued to create some of the sweetest and most colorful music.
Over two decades, Calexico has maintained steady output with consistent quality. They've especially made a name for themselves with a cover of Love's "Alone Again Or." A staple in the crossover genre, the band makes use of instruments ranging from the glockenspiel to the accordion. Catch the group at 8:30PM on Friday both for wistful, rooted folk-rock and for their mastery in sound and texture. – Kelly Liu
Blood Lemon
@ El Korah Shrine, 10:10 PM
Blood Lemon are a Boise-based three-piece that make heavy, sludgy hard rock music that will simultaneously bludgeon listeners with the riffs and lift them up with vocal harmonies. Frontwoman Melanie Radford of Built to Spill and Marshall Poole fills the sound with an apocalyptic bass while guitarist backs it up with her own guitar tone recalling Tony Iommi or Eric Erlandson depending on the music. Paired with the riot grrrl percussion of Lindsey Lloyd and Blood Lemon's sound is the perfect storm of hard rock pulled from both the early Seventies and the mid-Nineties.
There debut record comes ready to rumble with the post-millennial world and put it all of its issues into a headlock; American politics, social justice, next-wave feminism and climate change all seep into the lyrical story of their debut. For fans of the heavy without a healthy dose of shredding pastiche, Blood Lemon is the band you've been looking for. They will be playing the El Korah Shrine for Thursday night at 10:10pm and The Hideout at 5pm for Friday evening. You can also catch Melanie Radford with Built to Spill for more of those bass tones. – Ben Niesen
Garcia Peoples
@ The Olympic, 12:30 AM
Garcia Peoples is a name to look out for any fans of the hyper-extended middle eight-hundred. Formed in 2017 in New Jersey, the band takes their title from Jerry Garcia and the mammoth influence of the Grateful Dead. Yet, when listening to the band's latest record Nightcap at Wit's End, the Grateful Dead are the last band you'll think about. A much more angular rock and roll meets the ear and lines of the likes of Les Claypool, Phish and Umphrey's Mcgee scratch the wax.
Don't fret however, this isn't some post-punk band with a wont for jamming. It's a sound that flows into the twinkling dreams of jam band fans everywhere while stripping away the overt flowerchild features for a far more subdued superurban effect. There's drama afoot in the mix with tinnier, punkier guitar textures. The band has only achieved more with each album, setting themselves apart by collaborating with Brooklyn's finest names in the New York jam scene. For the interested, the band has two sets: they will play the El Korah Shrine stage Thursday at 10:30pm and The Olympic stage at 12:30am as Friday shifts to Saturday. – Ben Niesen
SATURDAY, SEPTEMBER 25
Justus Proffit
@ Linen Building, 3:30 PM
After bursting onto the indie scene in 2018 with Jay Som collab Nothing's Changed, Justus Proffit quickly garnered a cult following in his hometown of Los Angeles. With several EPs and two full-lengths now under his belt, he's ready to take over more than just the LA underground.
Profitt's sophomore album SpeedStar is his most personal release yet, in the sense that he made this record for himself and renewed his love of music in the process. While he remains true to his lo-fi sensibilities, the real leaps and bounds show up in his lyrical ability; he has achieved a vulnerability and transparency that feels totally genuine and true to his experiences. These 10 tracks are a distillation of the sound he's spent the past several years honing, not to mention the person he has become in the meantime.
Following Treefort, Proffit and his band are set to tour their way back down the West Coast for several dates. – Sophie Prettyman-Beauchamp
Y La Bamba
@ Main Stage, 5:50 PM
Portland-based Mexican-American songwriter Luz Elena Mendoza's melodies are timeless in the sense that they are so ethereal, they are divinely unplaceable. Listening to her experimental pop band Y La Bamba is a sort of psychedelic experience in that way–the music breathes and shapeshifts like a warm, pulsing being that can't quite be contained in one word or form. Mendoza slips between Spanish and English, crooning and warbling like the old ranchera singers she grew up listening to, weaving folk songs that recall not just the complexities but the glory of both her Mexican and Mexican-American heritage. Y La Bamba is a visceral exploration of multifaceted identity through uninhibited self-expression, a healing experience not to be missed. – Sophie Prettyman-Beauchamp
Arooj Aftab
@ El Korah Shrine, 6:50 PM
Arooj Aftab doesn't make music; she she weaves tonic tapestries of Sufi lyricism, embroidering her Pashtun-into-English words through a silken new age sonic. That means harps. Melodies and melodies of beautiful, flowing harps, somber violins, cellos and guitars. Minimalist electronics skitter and shimmer in the mix if you listen to it right. It reflects an inclusive education during her upbringing in Lahore, Pakistan; her parents actively encouraged and fed this education and affording ample opportunity for her to grow both her poetic and musical prowess. Her first viral hit was no small feat, literraly: a 10-minute cover of Leonard Cohen's "Hallelujah."
Since her move from Pakistan to America, she trained at Berklee in New England, and has released two stunning albums that move between folk, new age and minimalism. Her second record, Vulture Prince, is a stunning project for a world in need of some gentility.  The worldly "Mohabbat" is a sublime collage of Western strings and Middle Eastern woodwinds that was recently featured on President Barack Obama's summer playlist. Treefort Festival attendees can watch her performance Saturday at 6:50pm on the El Korah Shrine stage. – Ben Niesen
Chong the Nomad
@ Main Stage, 7:20 PM
A self-taught producer who got her start as a teenager in her bedroom, 26-year-old DJ Chong the Nomad (real name Alda Augustiano) is one of the most vibrant artists in the Seattle music scene. A favorite among KEXP listeners, Agustiano has been met with more than just local love lately–now Hollywood wants her magic touch, too. She contributed to the first single off of Marvel's Shang-Chi and the Legend of the Ten Rings soundtrack, which appeared in the trailer, and also got tapped by Amazon to write an original song for the new Prime series Modern Love.
Despite her growing commercial success, Agustiano's priority is to continue pushing herself to make the weirdest, danciest beats she can. If her bouncing, shimmering new single "Get Back" is anything to go by, her late-night sets are going to be dance parties worth staying up for.
Following Treefort, Chong the Nomad will headline Seattle's LGBTQ+ festival All Together Now in early October, not to mention head back to the studio to work on her second LP. – Sophie Prettyman-Beauchamp
TORRES
@ Linen Building, 7:40 PM
Since 2013, TORRES, aka Mackenzie Scott, has been making confessional rock that doesn't hold anything back and amassing a loyal group of fans. Having previously listed Kurt Cobain and Sylvia Plath as her lyrical influences, Scott navigates between the poeticism of "the hapless buzzing of my dilated spirit" and the uninhabited yearning of "Don't spend your mornings and your evenings in my be/If you don't want me believing that you're never gonna leave me, darling" with ease. But Scott's voice is perhaps more arresting than her words. Cast often against dark, operatic guitar lines, she lifts and dives as much as she articulates. A rockstar who simultaneously wields a guitar in her hand and stares into our eyes, TORRES spins her life stories into piercing eulogies and revelations that command our attention. – Kelly Liu
The Marías
@ Main Stage, 8:40 PM
Few vocalists since Mazzy Star's Hope Sandoval have been able to entrance so many people by doing so little on stage. Marías frontwoman María Zardoya is one of them. Listening to the dreampop of The Marías feels like you've somehow — effortlessly and miraculously — wandered to the end of the world, and now you're just hanging out, starry-eyed, admiring and basking in the strange glow of it all. A must-see for fans of Sandoval, Beach House, and Alvvays.
The four-piece from Los Angeles released their debut album, CINEMA, this June after a pair of EPs that featured standouts "Only in My Dreams" (Superclean, Vol. I) and "Cariño" (Superclean, Vol. II), in which Zardoya's voice amorously drifts in and out of focus. CINEMA sees the group veering toward wider dynamics and a sharpened conceptual focus. The Marías will be playing at 8:40PM on Saturday night. – Kelly Liu
Habibi
@ Neurolux, 11:40 PM
One of America's best independent rock groups, Habibi employs Sixties girl-group vocal harmonies and California surf rock to play a straightforward style similar to La Luz or the Allah-Lahs. However, Habibi take the psychedelic wooziness to another step by crossing into a more worldly rhythm and blues voice. The bluesy mid-Sixties sound is guided by founding members Rahill Jamalifard and Lenny Lynch's love for Persian and Middle Eastern instrumentation with sitar melodies and tombak percussion. If that's not enough, then Habibi literally translates to "my love" in Arabic.
Returned from a six-year pause between the debut and sophomore record, Habibi's Anywhere But Here was a record worth waiting for; almost a year after it's mid-pandemic release audiences will finally experience the intoxicating sound of Persian-influenced Sixties girl-group psychedelic R&B live and uncensored. New cuts like "Angel Eyes," "Born Too Late" and "Come My Habibi" are sure to see their live debuts at this year's festival. For the curious and the committed, the band wil be playing two sets, one on Neurolux stage for Saturday at 11:40pm and another at the El Korah Shrine on Sunday at 10:30pm. – Ben Niesen
SUNDAY, SEPTEMBER 26
Molly Burch
@ Main Stage, 6:00 PM
Like TORRES, Molly Burch writes intimately above love, desire, heartbreak — except she softens the blow with tender soundscapes, and more often than not takes on a coat of sultriness that tingles with intoxicating possibility. There is, on occasion, an air of tranquility, or perhaps the kind of quiet acquiescence brought on by hindsight as she smiles knowingly at the past. Based in Austin, Burch makes use of both her homegrown, smoke-filled bar scene and her early jazz studies to establish herself as a diva in her own right. – Kelly Liu
Built To Spill
@ El Korah Shrine, 11:40 PM
Local legends Built to Spill are the essential Boise band–and the perfect headlining act. Since their formation in the early 90s, the Doug Martsch-led group shaped indie rock as we know it today with instantly recognizable alt rock staples like "Carry The Zero" and "Goin' Against Your Mind." In 2020, they released the 11-song cover album Built to Spill Plays the Songs of Daniel Johnston in honor of the late songwriter's musical legacy. Decades on, Martsch's earnest voice and intricate guitar work are as captivating as ever, nostalgia-laden but undeniably fresh. If there's one band you need to catch at Treefort, it's these guys. – Sophie Prettyman-Beauchamp
Be Safe and Have Fun!
#####
for tickets & more info about Treefort Music Fest, visit treefortmusicfest.com!
#####
Treefort's 2021 Playlist
---