The Velveteins' beach-soaked roots trickle through to their laid back sound, with inspiration drawn from psychedelic music on their new single "Make It Through."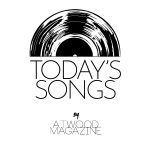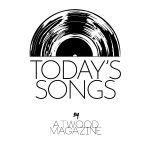 Stream: "Make It Through" – The Velveteins
---
We all live our lives with a level of expectation and optimism. We search for those blissful highs and hope never to get dragged under when the tide becomes ferocious. But when we're hit with unexpected loss, it becomes trickier to balance our emotions and perceptions of the world. We find ourselves embroiled in a wave of dejection and anguish, unable to bring ourselves back up to the surface. Eventually, when we surrender and lean into those emotions, we find ourselves drifting back ashore with a new perspective. Having faced loss themselves, Canadian based band The Velveteins, step out of their usual style to write reflective new track "Make It Through."
Morning shakes my mind awake
Another motel room parade
Feet on the dashboard looking for the rest stop
Waiting for the show tonight
The indie rock bands beach-soaked roots trickles through to their laid back sound, with inspiration drawn from psychedelic music, frontman Spencer Morphy's time spent on the sunny shores of Australia and traveling cross country to play shows, describing their music as "a mix of delirium, euphoria, and chaos." Their vintage influences bring a touch of 60's nostalgia, with the opening of the track reminiscent of the sound of an old tape machine. Sonically serene, the melancholy melodies and jangly guitars flood this song with hopeful and uplifting sentiments, enriching the senses with a feeling of comfort.
Call you up on my phone yeah it's midnight where we are
Sorry baby i've gotta go they're waiting in the car
We couldn't save her
Changing like the weather
Can't quite forget her
We never ever thought we'd make it this far on our own
Written in their home town of Edmonton, Canada, the poetically penned song is "about being under pressure, but navigating that to find hope."
Speaking of their writing process, Morphy continues, "Songs appear as emotions to me, first and foremost, and then I try hard to capture it in poetry. The music comes secondary. It's kind of like trying to catch a firefly in a jar, first you need the firefly, then you need the jar. Thematically I think it explores emotions that I feel, like a sponge soaking in what's happening around me."
Morphy sings, "Golden hour music soothes our cuts and bruises, Makes us all feel alright," painting pictures of warm summer evenings and hopeful outlooks. In a slight contrast to the lyrics, the music video depicts a slightly more somber mood with visuals of never ending country roads and overcast skies. With the breeze lightly blowing in their hair, Morphy nonchalantly sings, "We didn't make it but we'll make it through" alongside a silent and emotionless Hiller; perhaps symbolizing a person that was once riding there with you, but no longer is.
— —
Stream: "Make It Through" – The Velveteins
— — — —
? © Evangeline Belzile
:: Today's Song(s) ::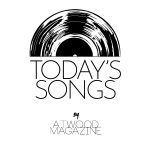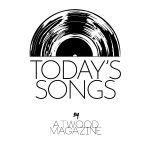 ---
:: Stream The Velveteins ::